Azelie turned one a few weeks ago, and although this year was unfairly fast, I refuse to cry this time around;) Somehow Zel got the memo it was her first birthday and promptly sprouted her first 6 teeth at one time followed by her first 6 words. I think this girl might continue to surprise us as she has done from the start.
With Azelie and Rocco I felt like I finally understood how fleeting time was, so I did my best to make the most of this first year of her life. I didn't worry this time so much about spoiling her, and held her close those extra minutes when she just wanted to be held. I didn't rush to get her on a feeding schedule, and actually took the time to slow down and study her face. I didn't move her to her own room as soon as she was ready, because I needed a little more time with her right by my bed. I understand now what it's like to meet the day they are too heavy to hold, and that ache will come to soon. So for now, I kiss her whenever I get the chance…..along with everyone else in the house!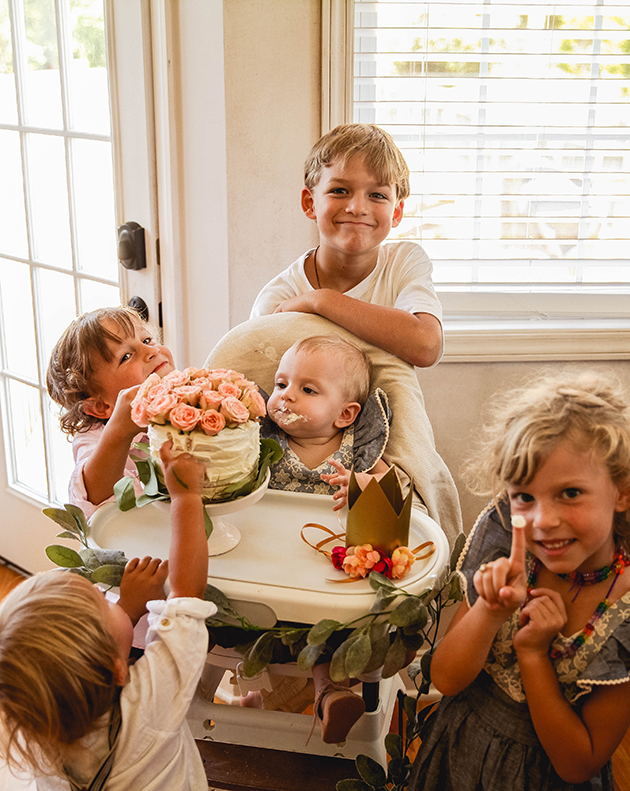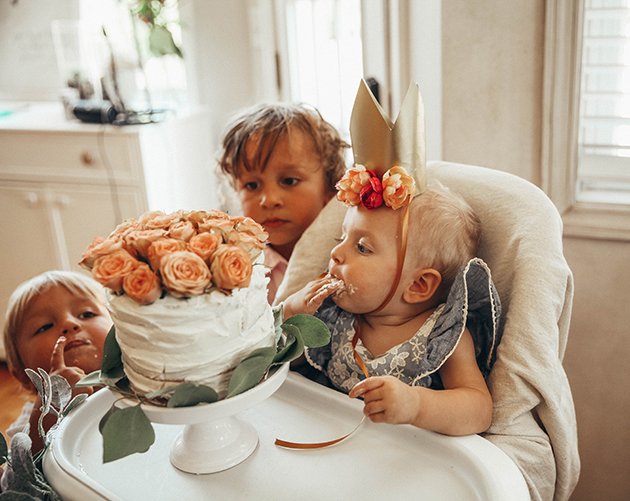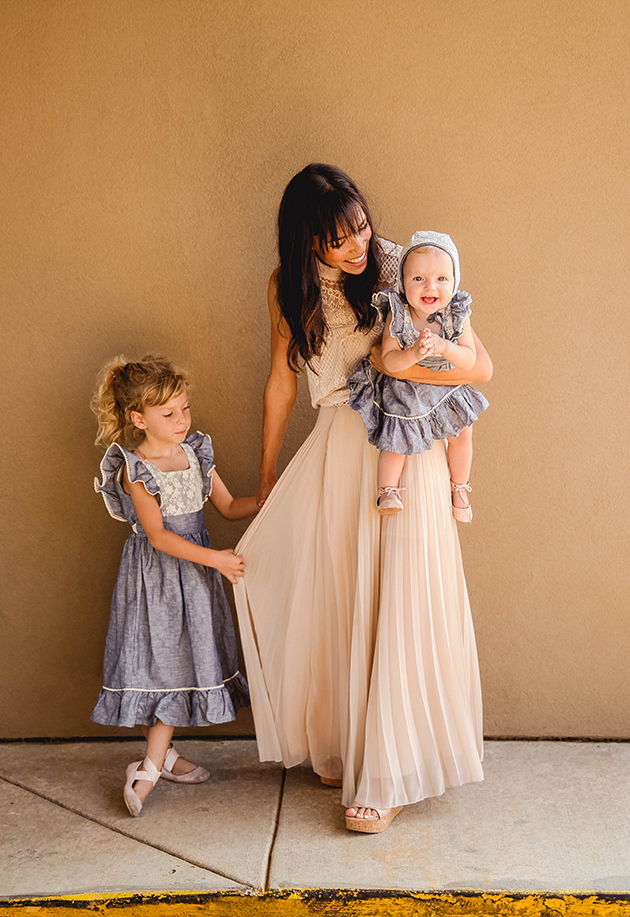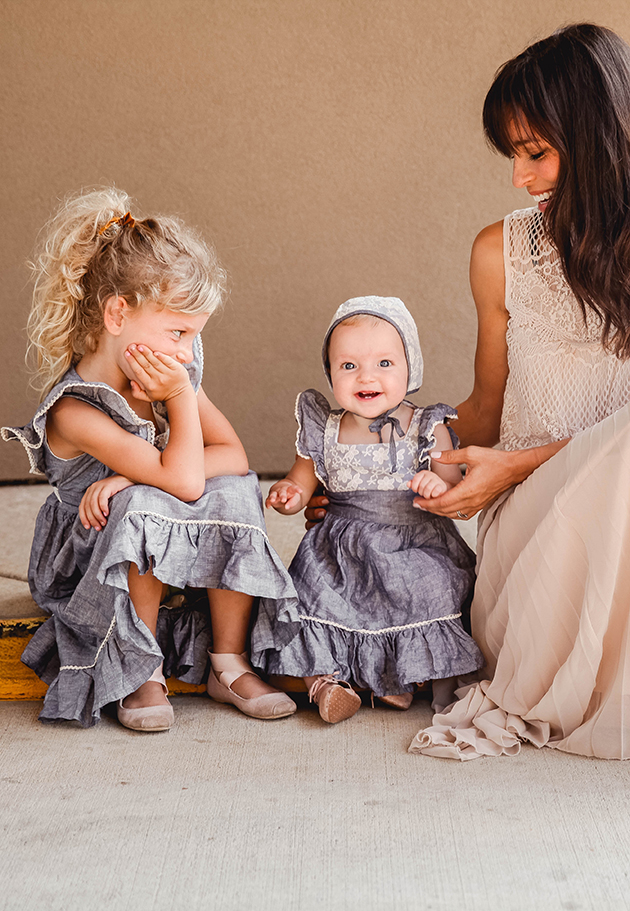 Ele Story had the sweetest dress in the girl's sizes that they wore for her birthday (Veronica asks to match Zel every chance she can). Ele Story pieces are handmade and beautifully sewn. They are generously offering $100 gift card to one of you!
ELE STORY GIFT CARD GIVEAWAY
The winner will be announced on this post next Tuesday! Thank you so much for all your kind support this year. Very grateful for the community this has become.