This is the 3rd annual autumn home tour we've done here on the blog, and you will probably notice some repeating patterns. I tend to decorate for October and November so I don't have to change much out! My motivation for decorating for the seasons is that my little family gets so jazzed about even the smallest of pumpkin changes;) Hope you enjoy this little autumn home tour….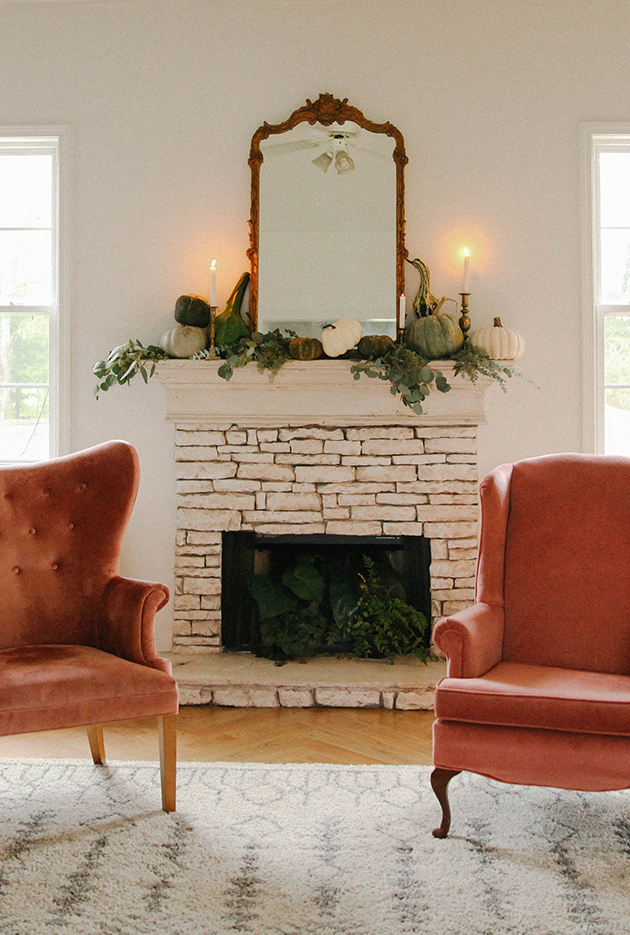 (Mirror found at an antique store, vintage candlesticks, eucalyptus, pink velvet armchairs)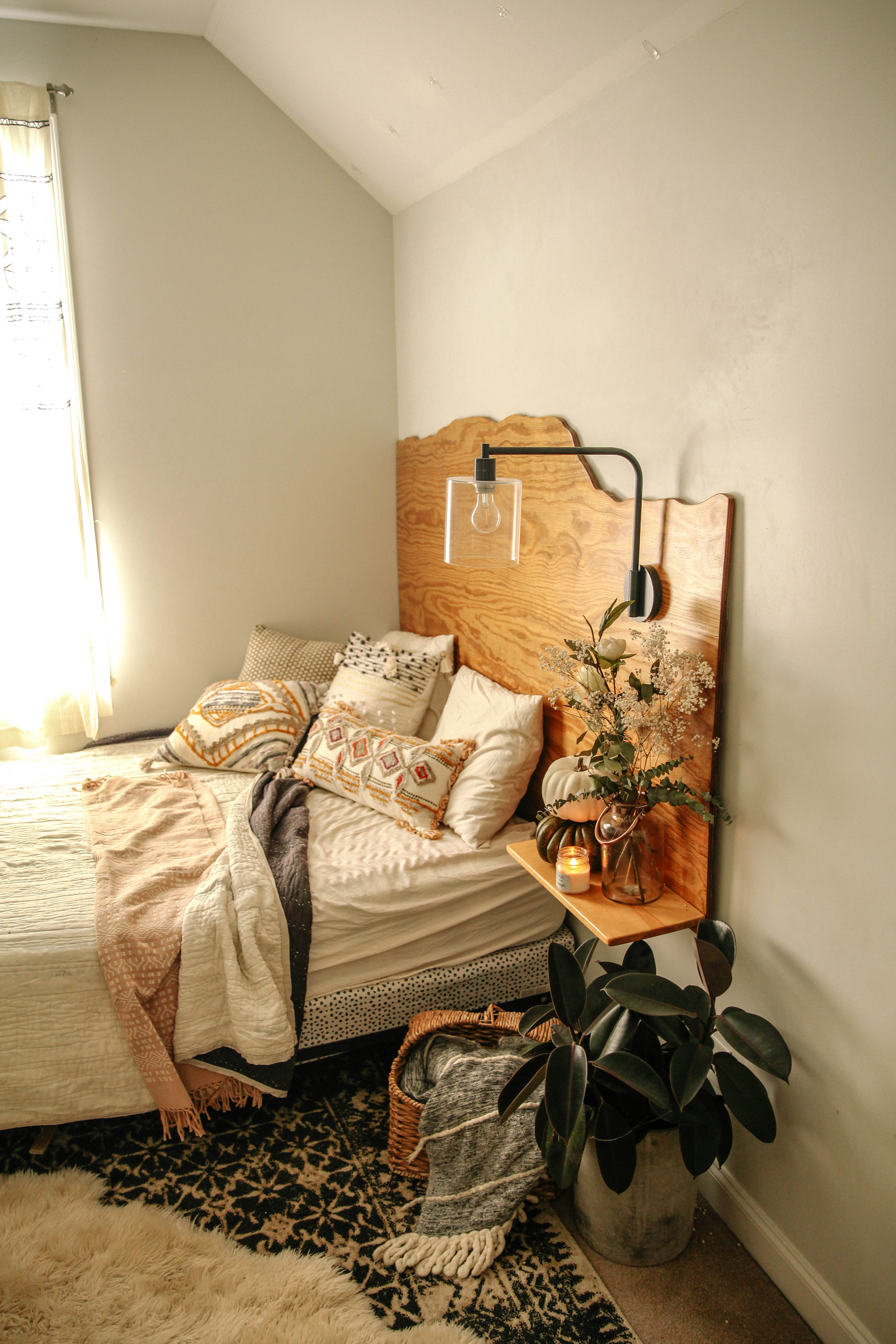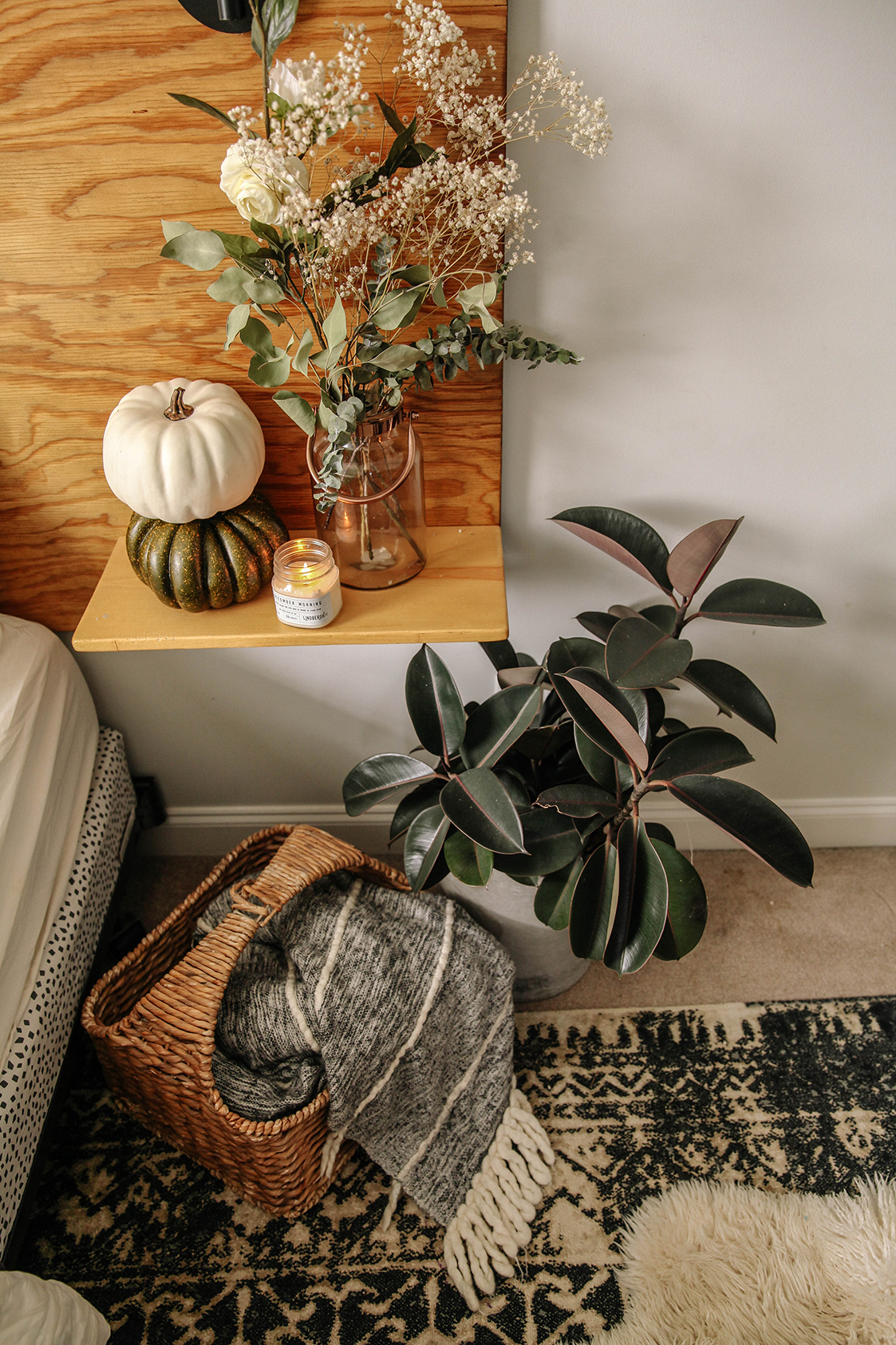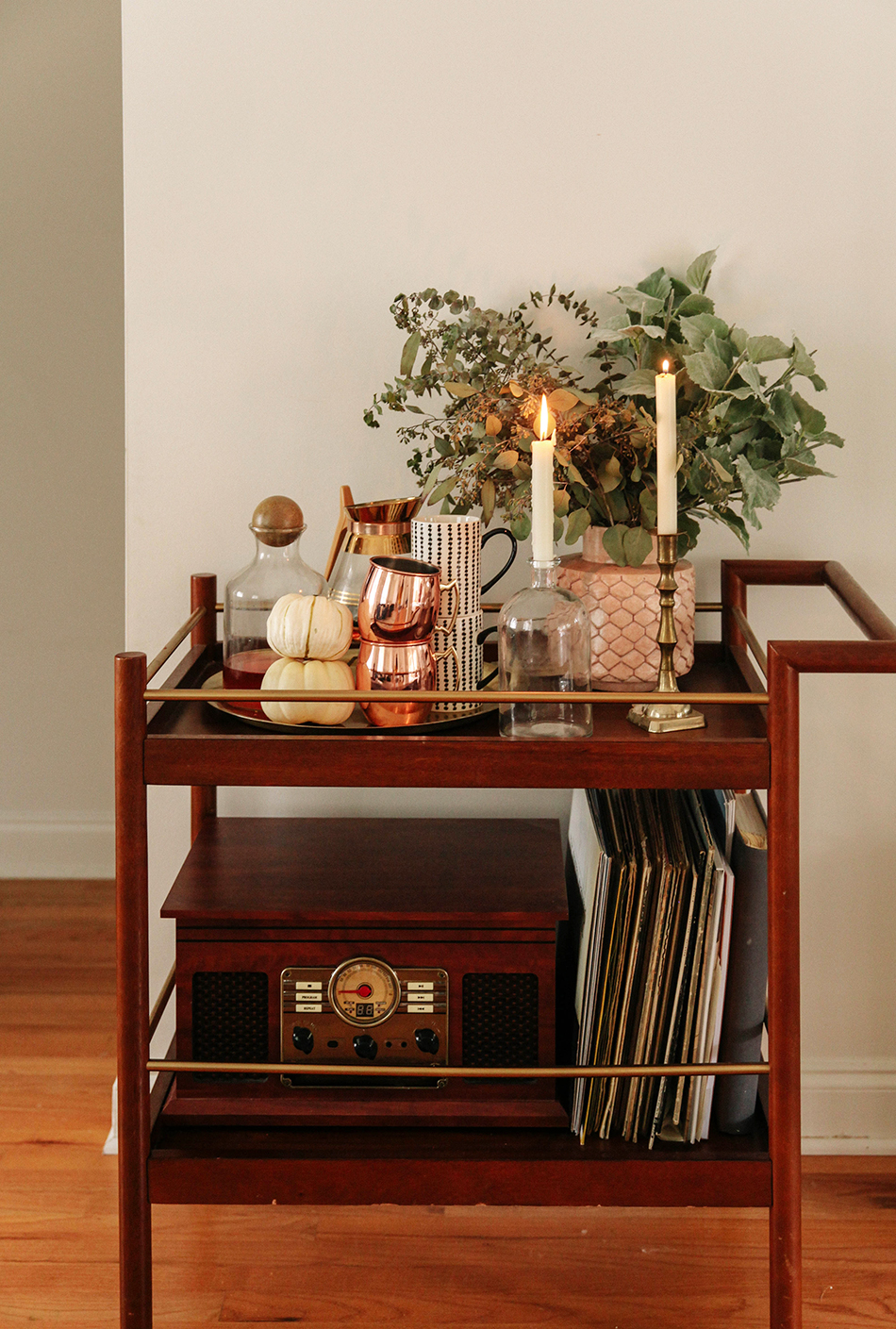 (B&W mugs, Copper mule mugs, vintage coffee pot, glass bottle with wood stopper, bar cart)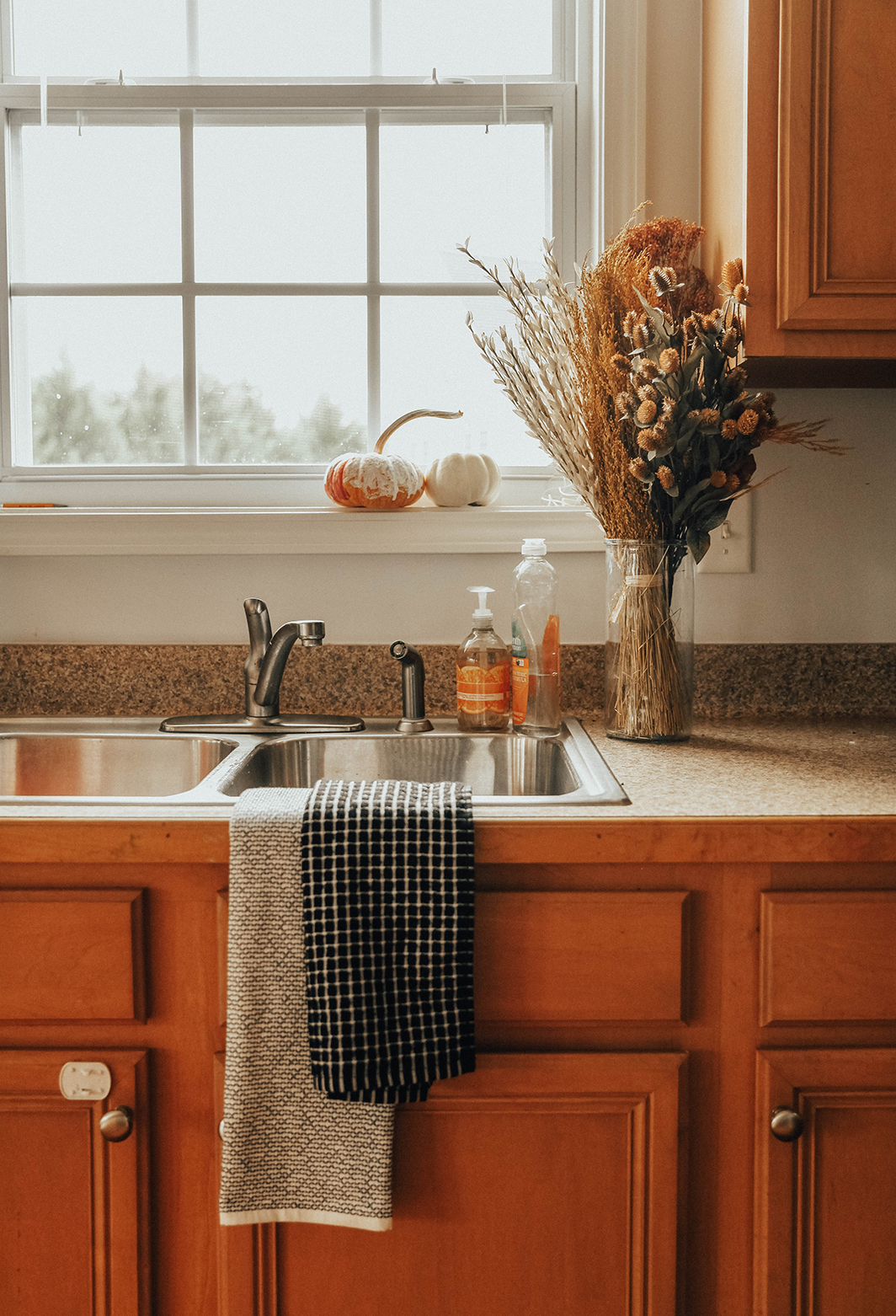 (Black and white towels)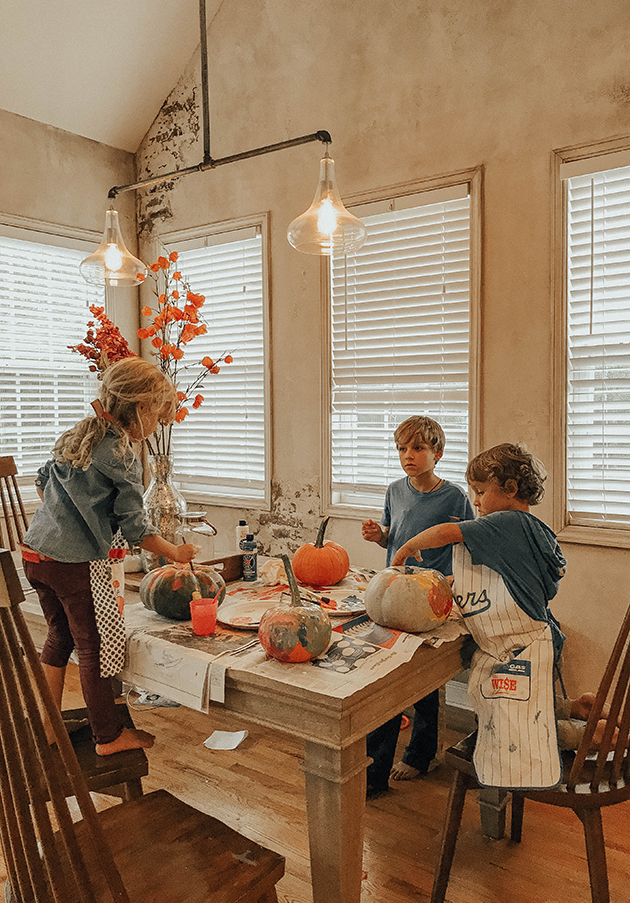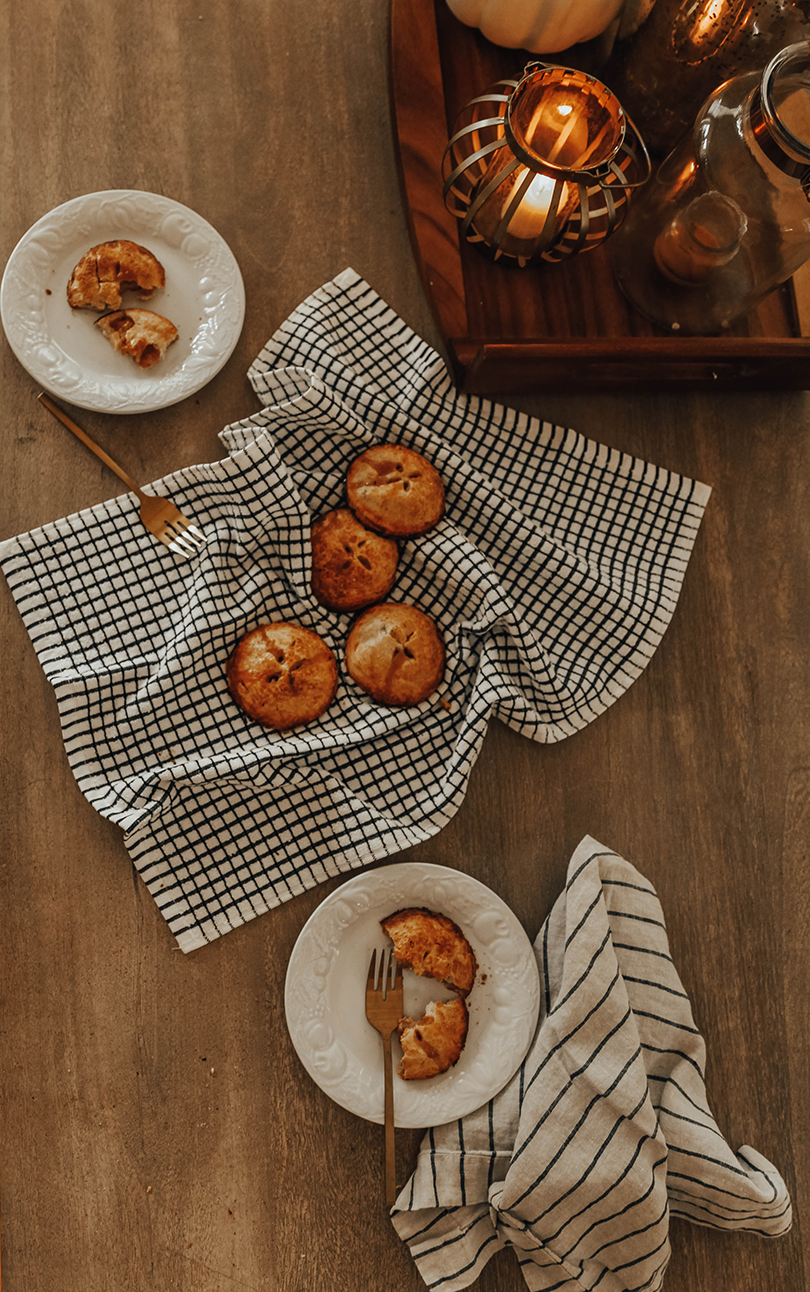 (Salted caramel handpies. Found the recipe here.)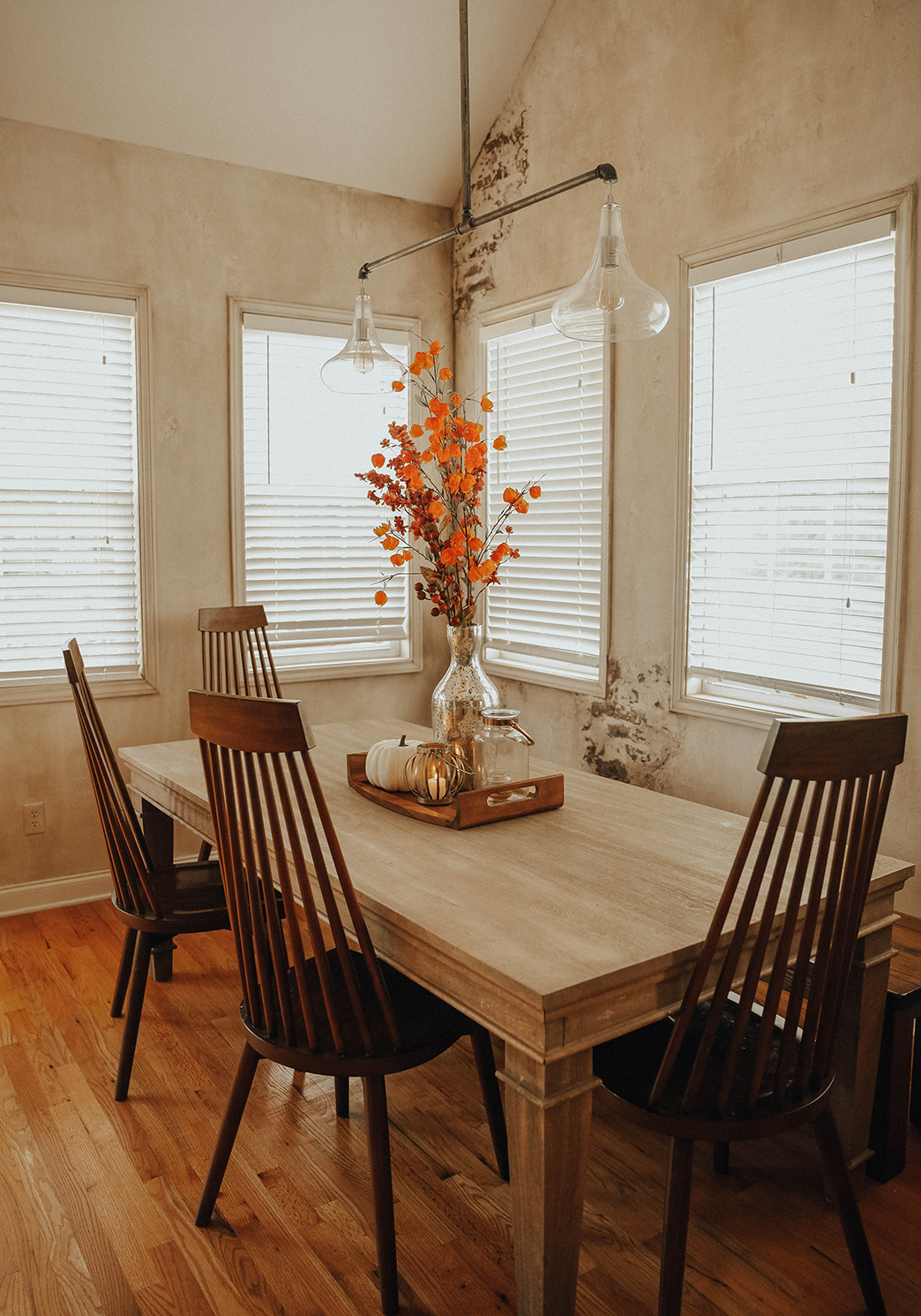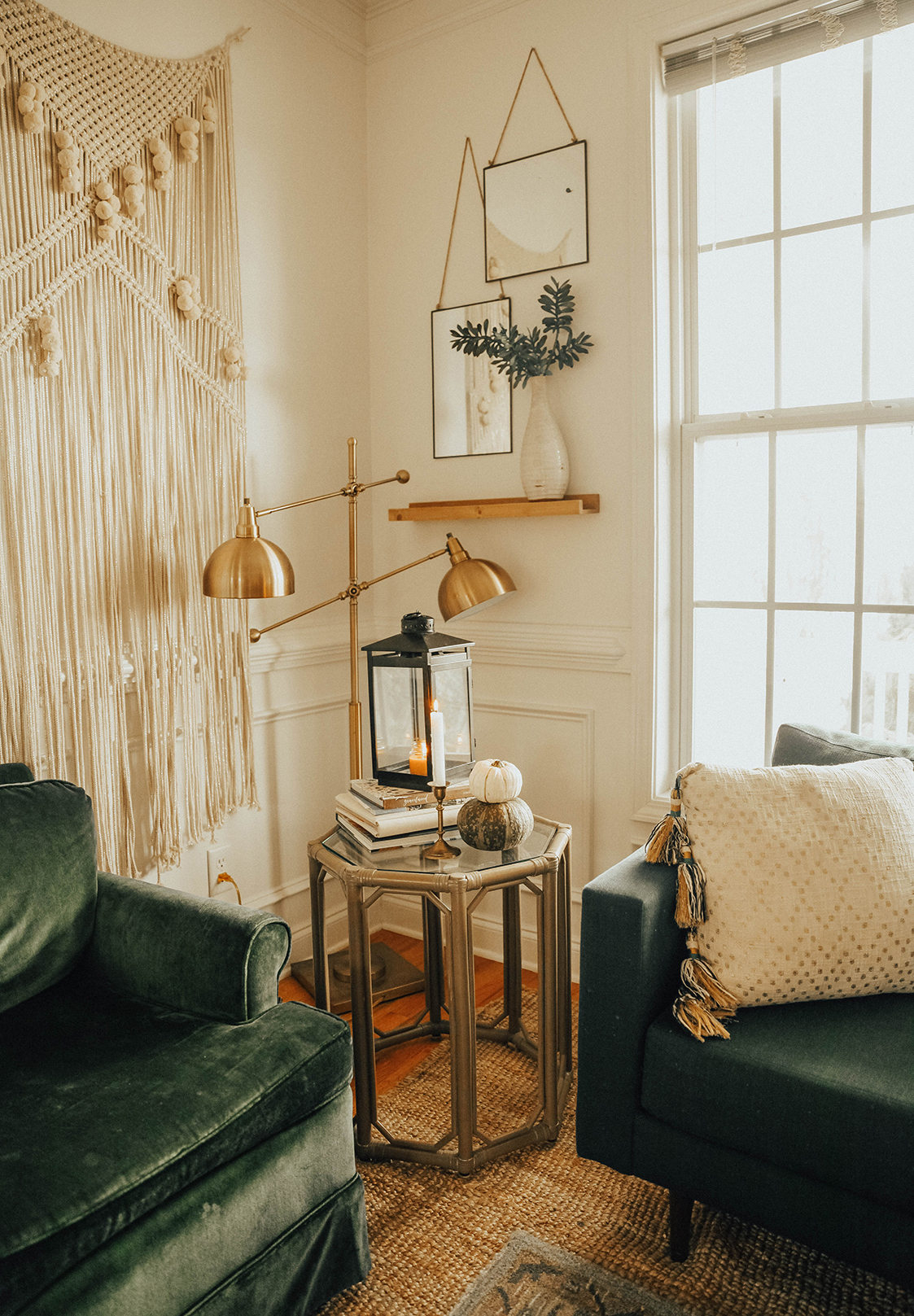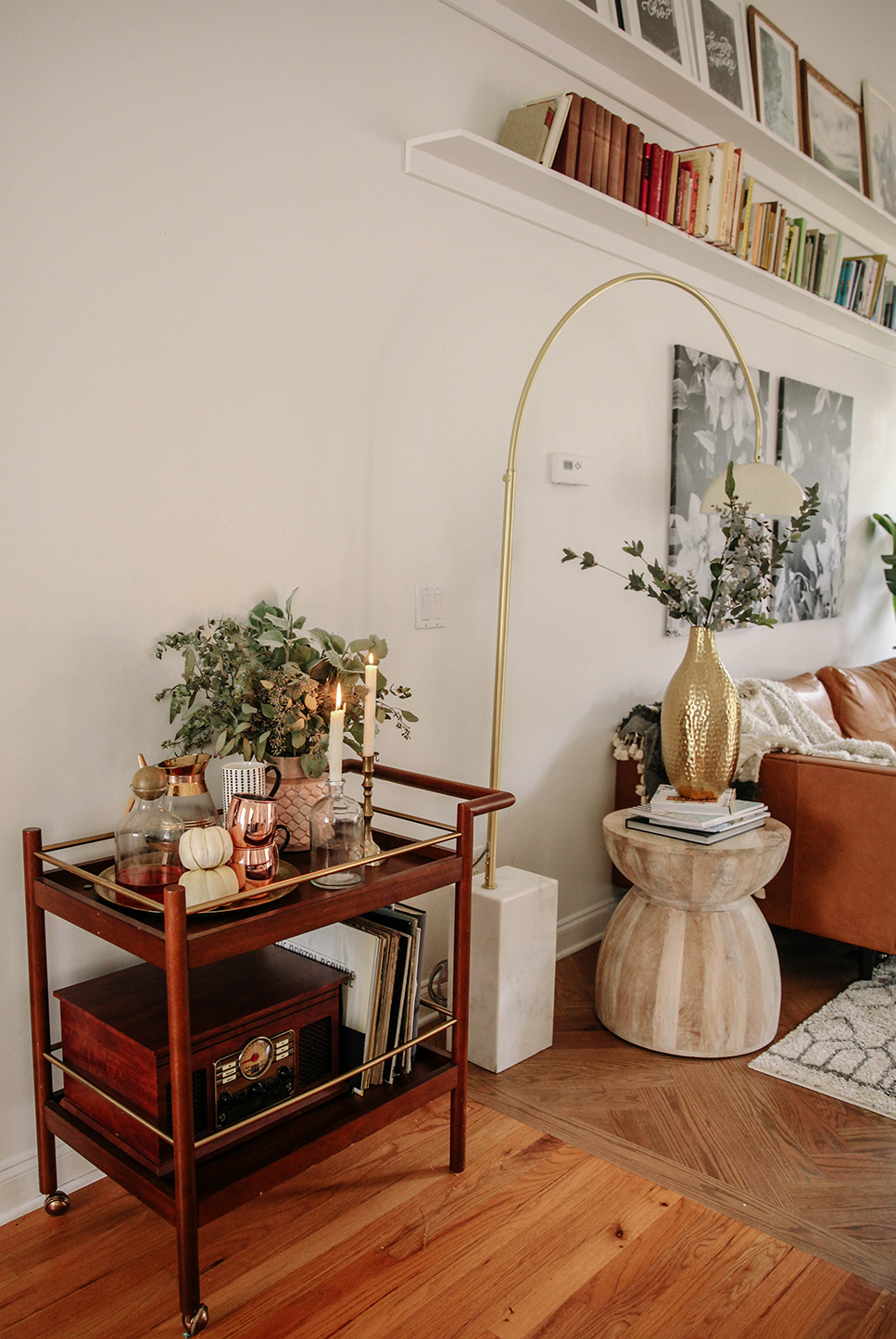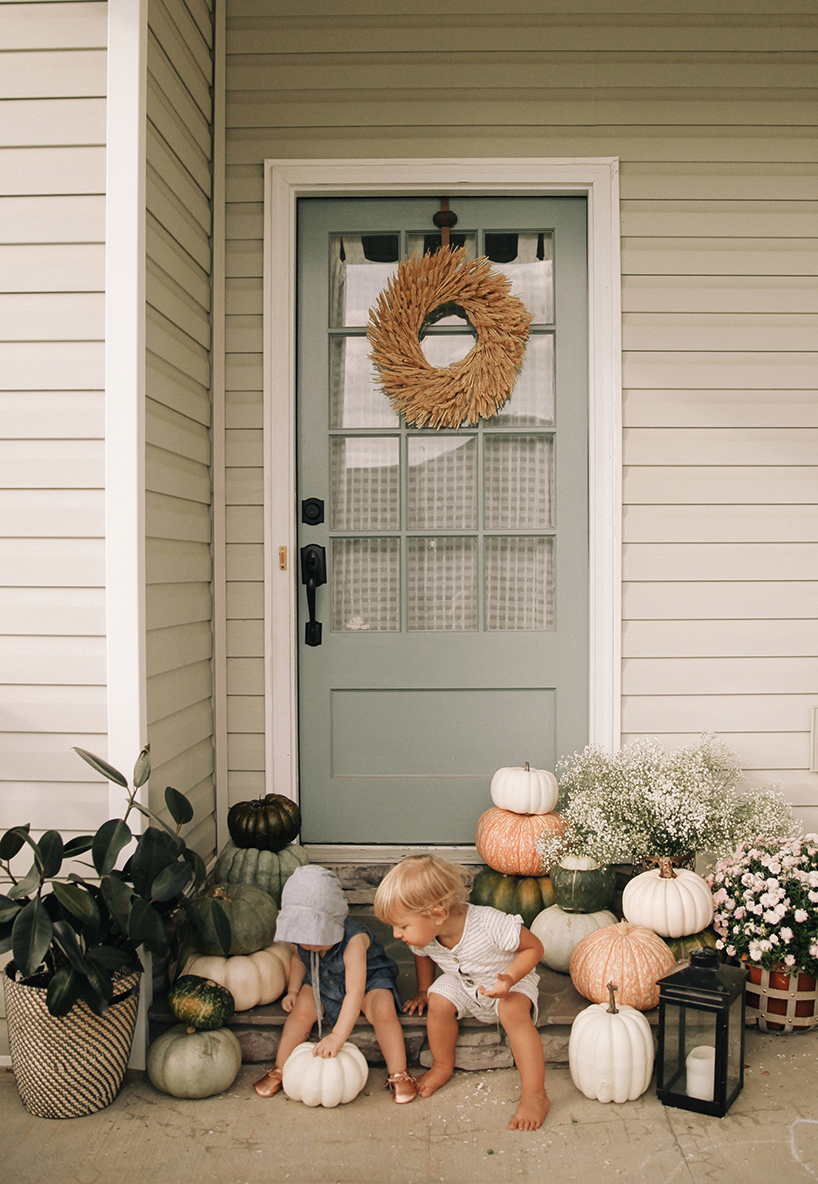 Our kiddos keep painting the same pumpkins over and over, and asking how many days till Halloween! We are scrambling to get all the costumes together, but I think we finally have something figured out for a family of 7. Whew! It's a rainy Monday here, and I am tempted to curl up in that bed and ignore the laundry room calling my name.
Have a good start to your week!
P.S. An easy and delish Halloween Menu