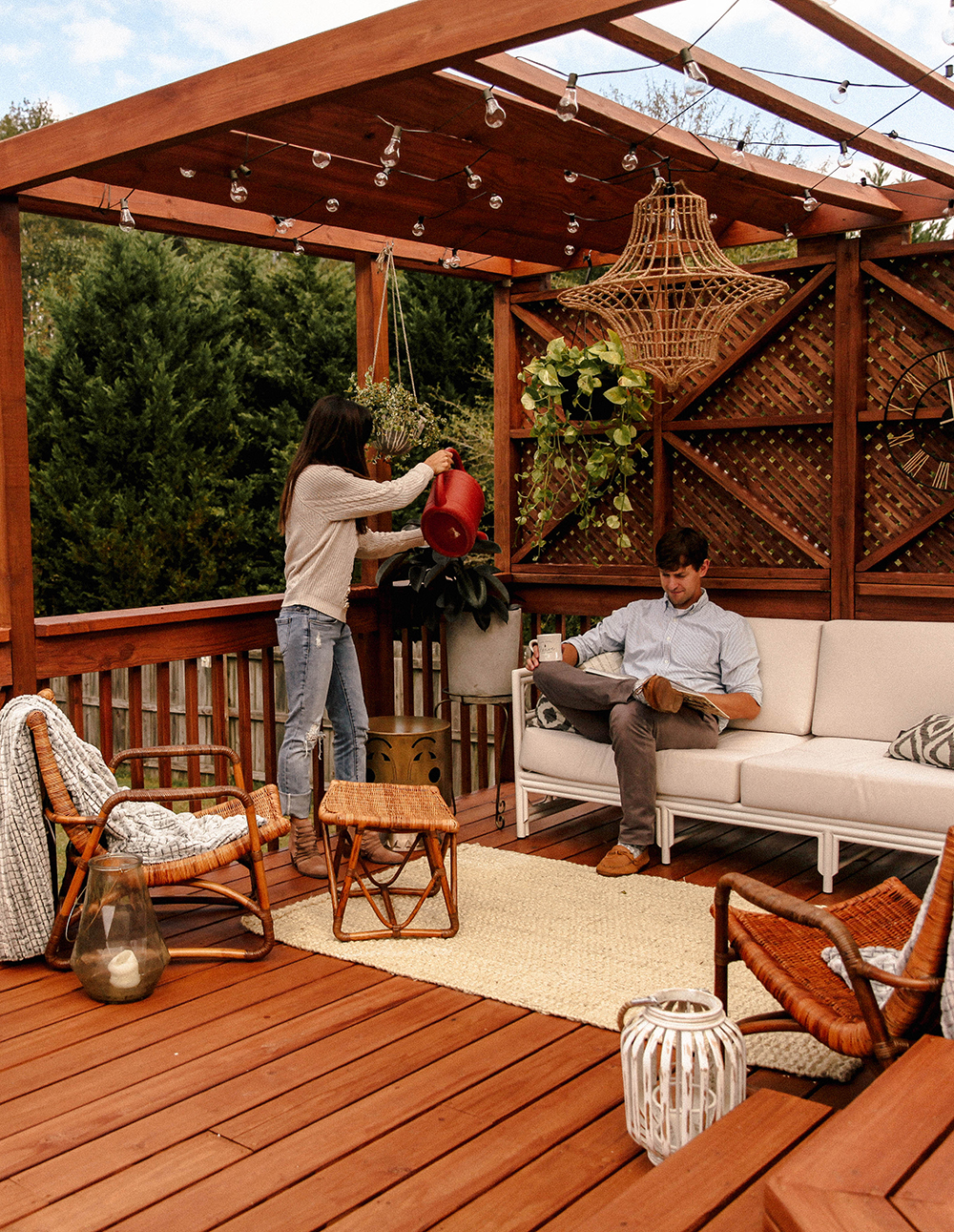 Reveal days are big celebration days over here, because behind every room we work on are the many hours of prep, design, construction, styling, photography, etc. You finally get to enjoy the space you have conceptualized months ago! It's teaching me a good deal about patience. So we've been hangin' here….morning coffee through a night cap after hours to squeeze as much time as we can while the weather is at a prime. So excited to share the final result of our patio makeover today.
We use our patio 3 out of 4 seasons of the year here in Atlanta, and fall and spring are when the weather really invites you outside. Our former patio furniture set was so good to us and lasted for years, but alas! The pillows burst at the seems, and our failure to take it indoors in winter started to show. Lesson learned. We wanted to make the most of the two tier patio space so we designed it to all work together. Here is our initial mood board we created with Selamat Designs….
I originally planned on weaving in some soft pink tones along with greenery, but the deck stain color directed us towards the natural earthy vibes. We mainly wanted this patio area to be a relaxing extension of what we already have going on inside our home. I don't know what you would label it….is midcentury bohemian even a thing? Modern global? I don't know. I've never been able to verbalize it.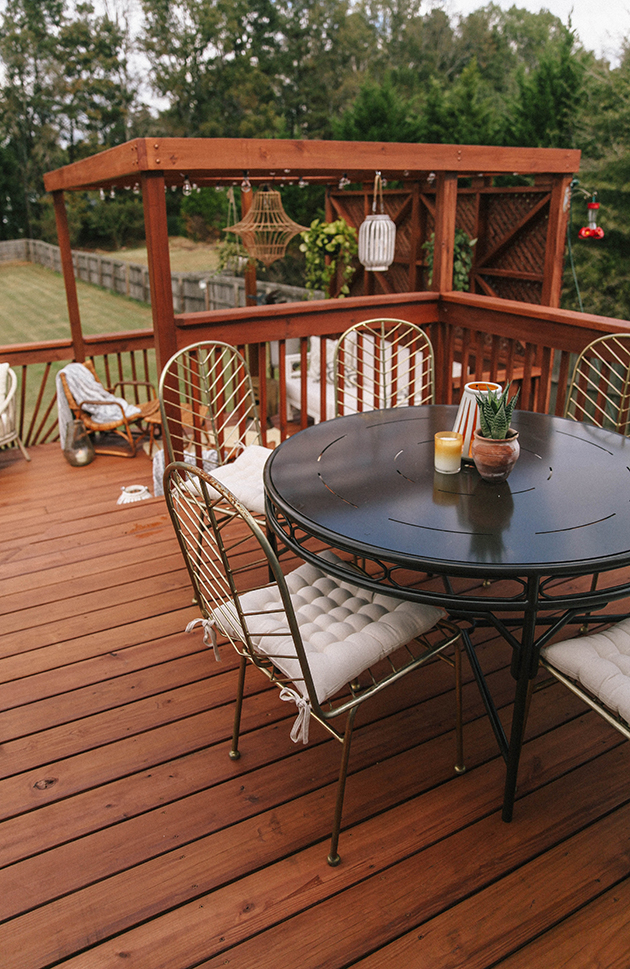 The upper deck is an outdoor dining area which makes room for my big fam for my Sunday brunch! It is right off of our kitchen/dining area inside which makes it flow well. I loved this Regeant outdoor dining table because it's more conducive for conversation and is weather proof. The Jani chairs are designed by my gal pal Justina Blakeney. We will bring these indoors for winter for longevity. I added these seat cushions from World Market, which keeps the natural tone theme, but also makes them very comfortable.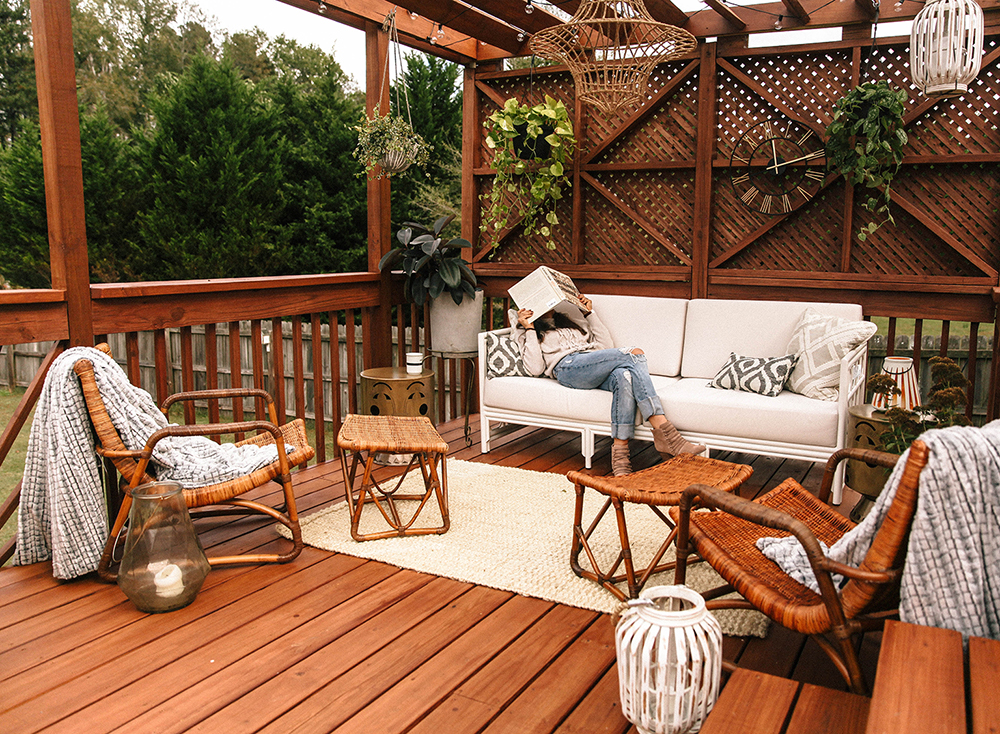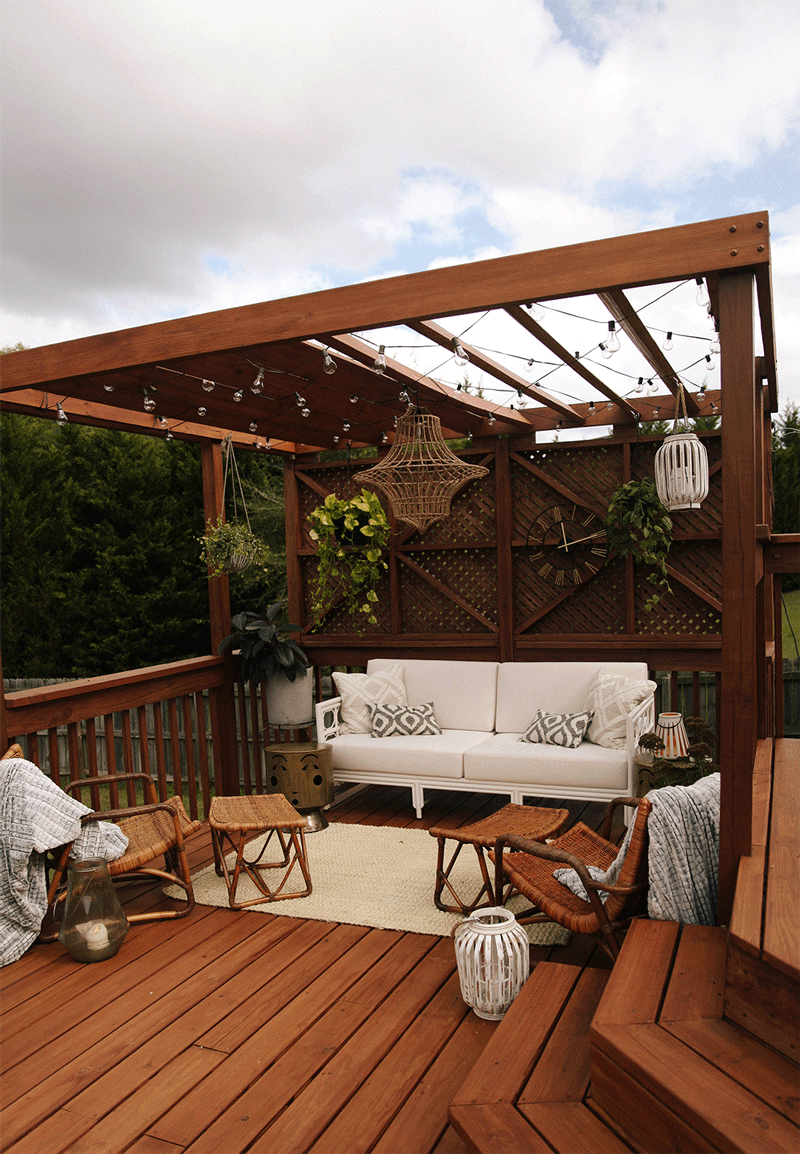 On the lower deck we wanted to create a laid back lounge area with comfortable seating. I couldn't get over how stunning the Selemat selections were, and how closely they reflected my goals for the space. The pergola allowed more lighting and greenery which makes it feel like a little oasis. A few comfy throws and pillows come in handy on cooler evenings! Items used for this area: Regeant 4 season sofa, BodegaI lounge chairs, Bette stools, Vineyard chandelier, ivory basket weave rug, ikat pillows, bamboo lanterns, ceramic lanterns.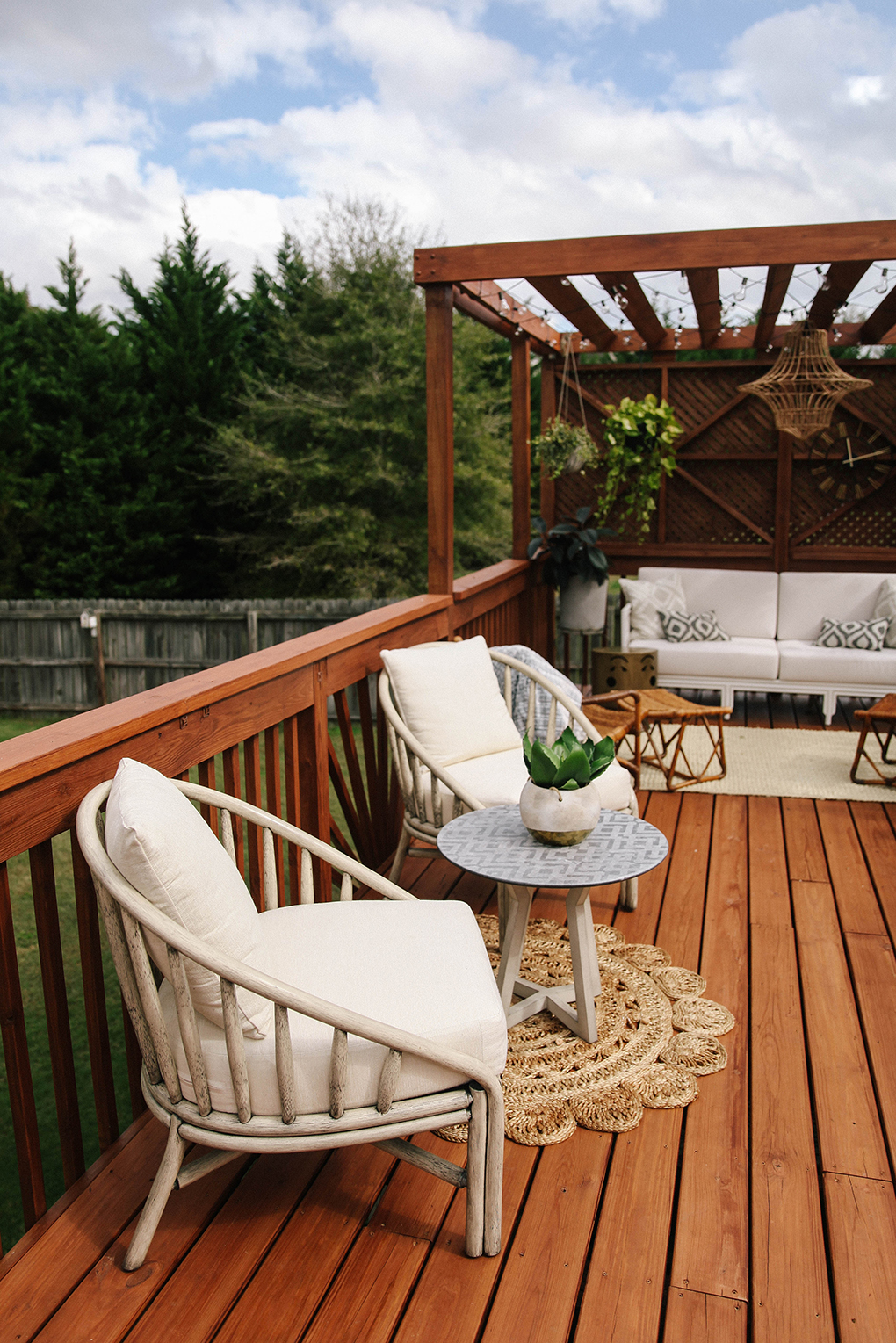 Just to the left of the pergola space we put a table and two chairs for additional seating/breakfast spot. We have the grill in the other corner side so it makes for an overall great location for everyone to hang out when guests are over instead of being scattered in different areas of the home. Items used: Carousel lounge chairs, marble top side table, jute rug.

Wish I could have you all over for wine and cheese! Thank you Selamat Designs for teaming up with us, and helping us create a space our family will use for years to come!
* In case you missed, here is Phase One of the deck remodel.