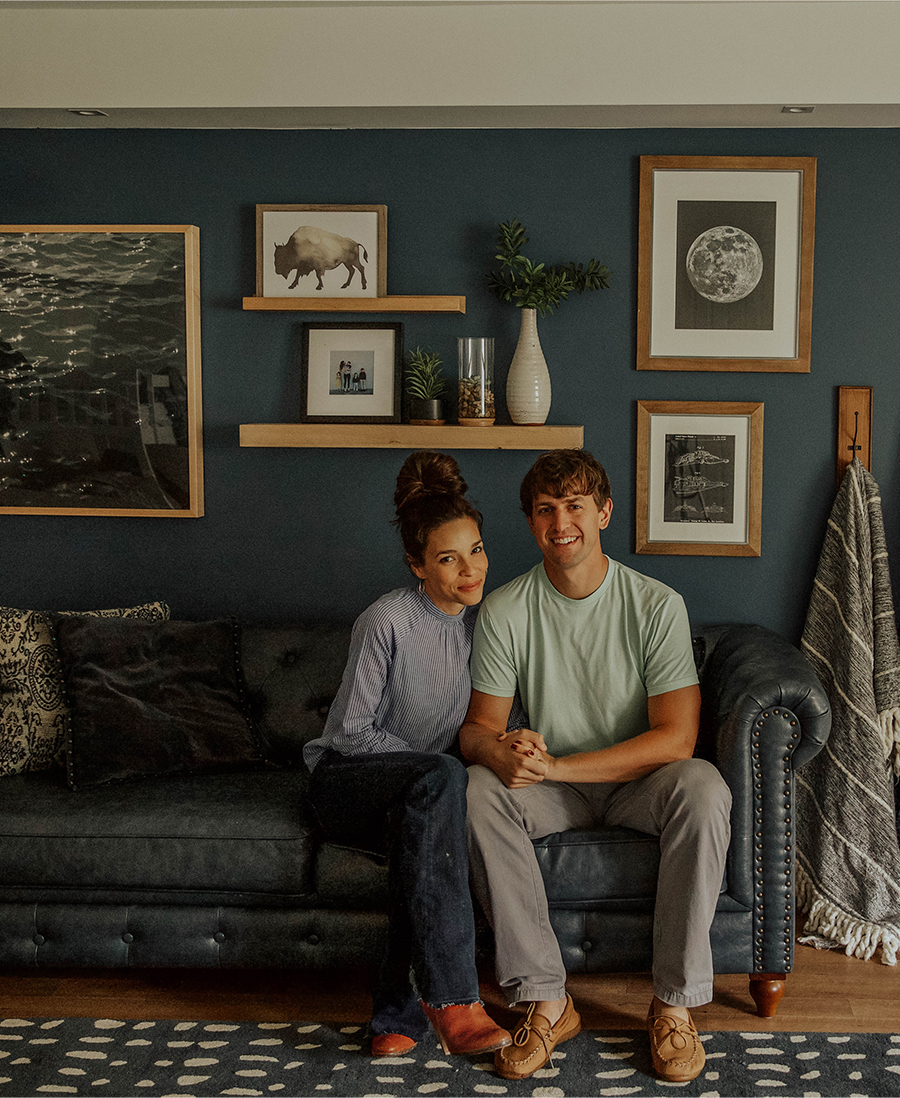 We moved into this home over 2 years ago, and the goal was always to renovate one room at a time. It helps me to put my focus and energy in one direction so it actually gets completed! The problem though is I already want to change up a few spaces we completed in the beginning! My mind is always turning and it is hard to shut off that creative side sometimes…to a fault! Gabe and I had a meeting the other day about our goals for this home in 2019, and I am sharing it here so you can follow along with the process as we go!

2019 IHOD Home Updates
(In no particular order)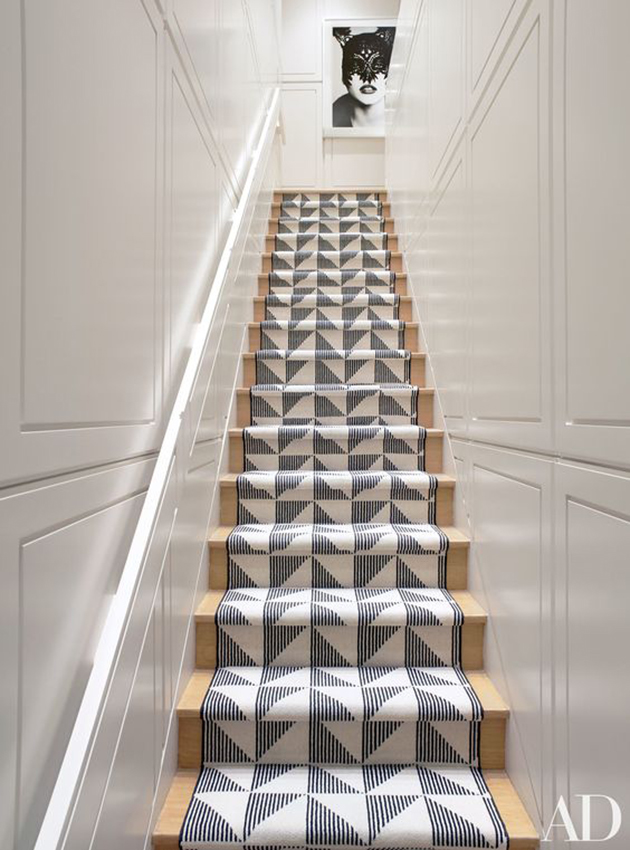 1. Basement stairs – Re-building unfinished stairs with sturdier wood, staining, adding a carpet runner.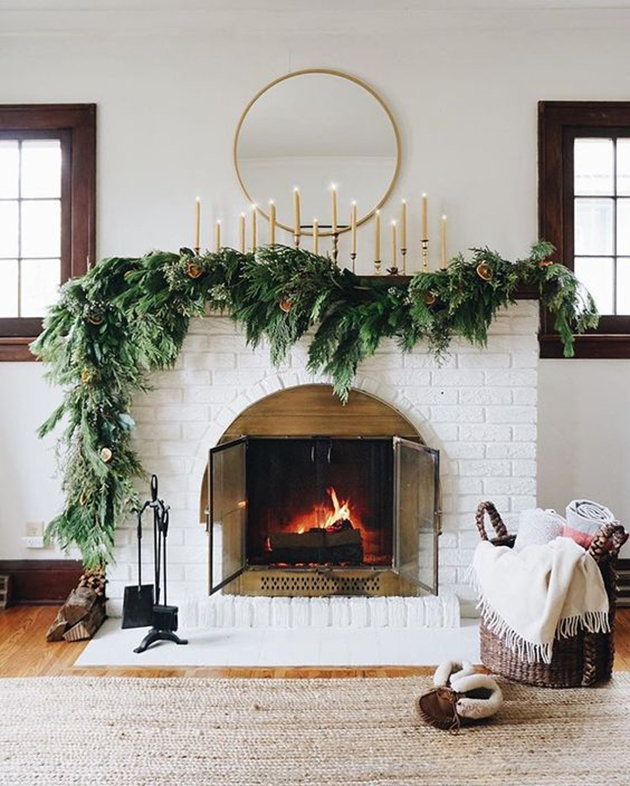 2. Fireplace – Widen and extend the fireplace to flow with the rest of the home. This fireplace by Frances Et Moi is the closest I have found to the design we are aiming for.
3. Re-staining the first floor – Sand down the yellowed wood, and re-stain to the same color as the living room.4. Remove carpet in the master bedroom – Add wood in the same tone as the rest of the first floor.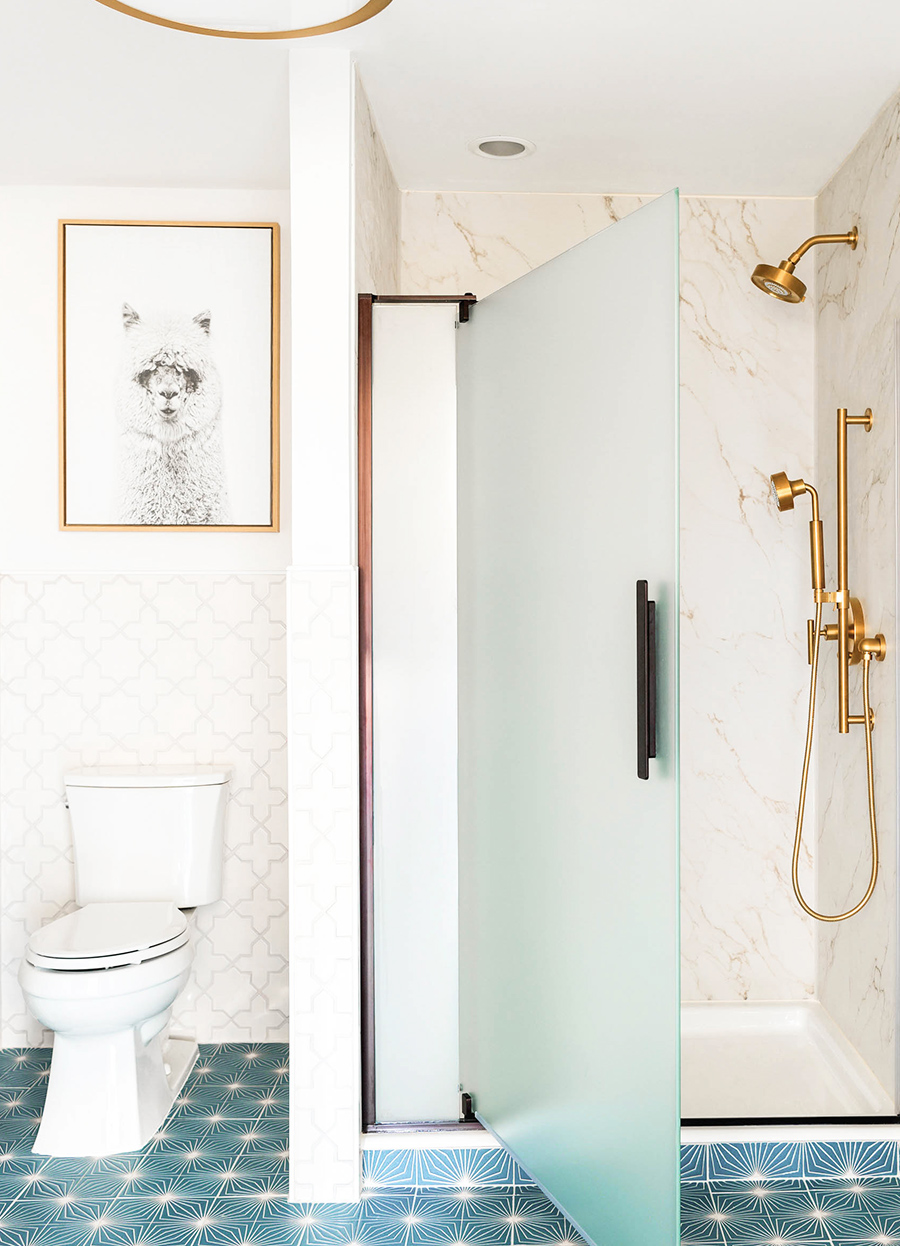 (Our guest bathroom project. Photo by Rustic White)
5. Master Bathroom – A complete renovation of our small master bathroom. Different from an unfinished basement bathroom, this will be renovating/replacing what is already in place.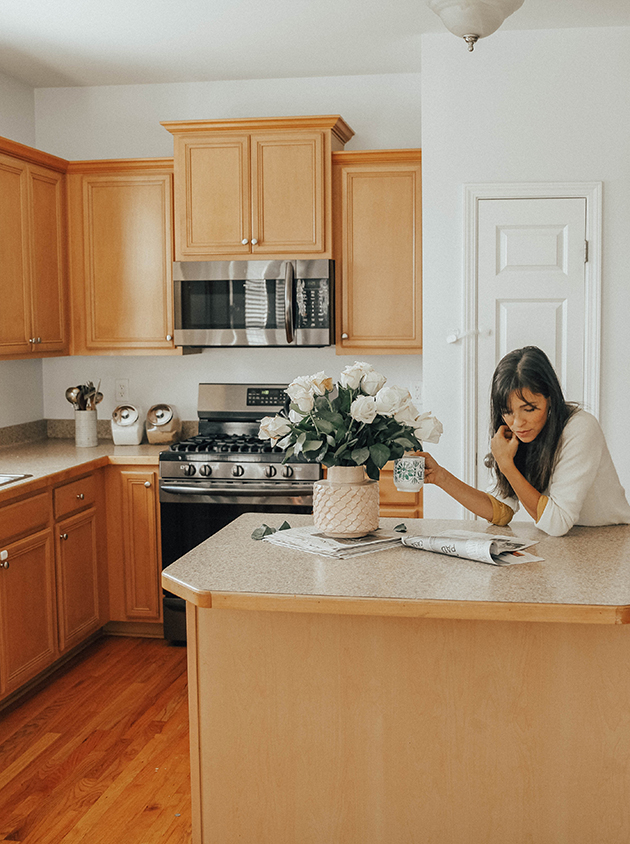 6. Kitchen remodel – Paint cabinets, replace countertops, extend island, knock out small pantry, etc. You can see our kitchen layout in this post.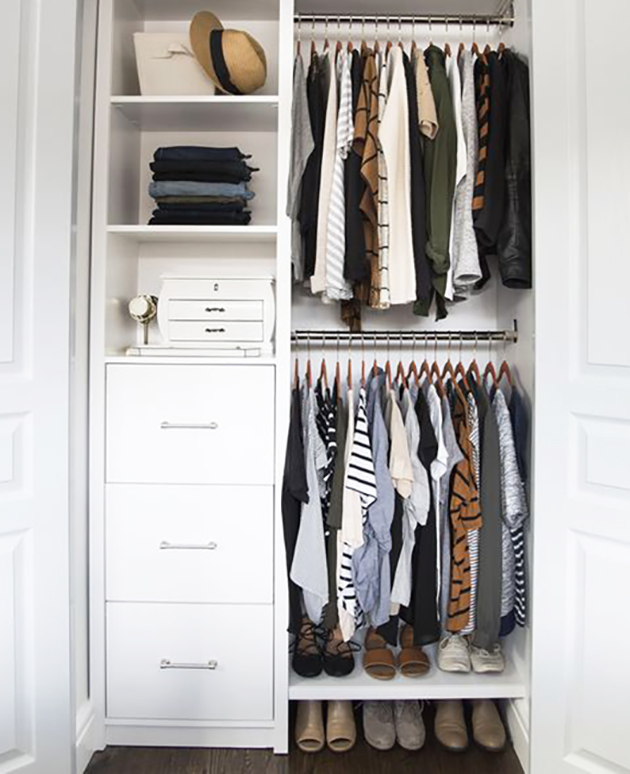 7. Master closet – Install an organization unit for our small bedroom closet. It's mayhem at the moment!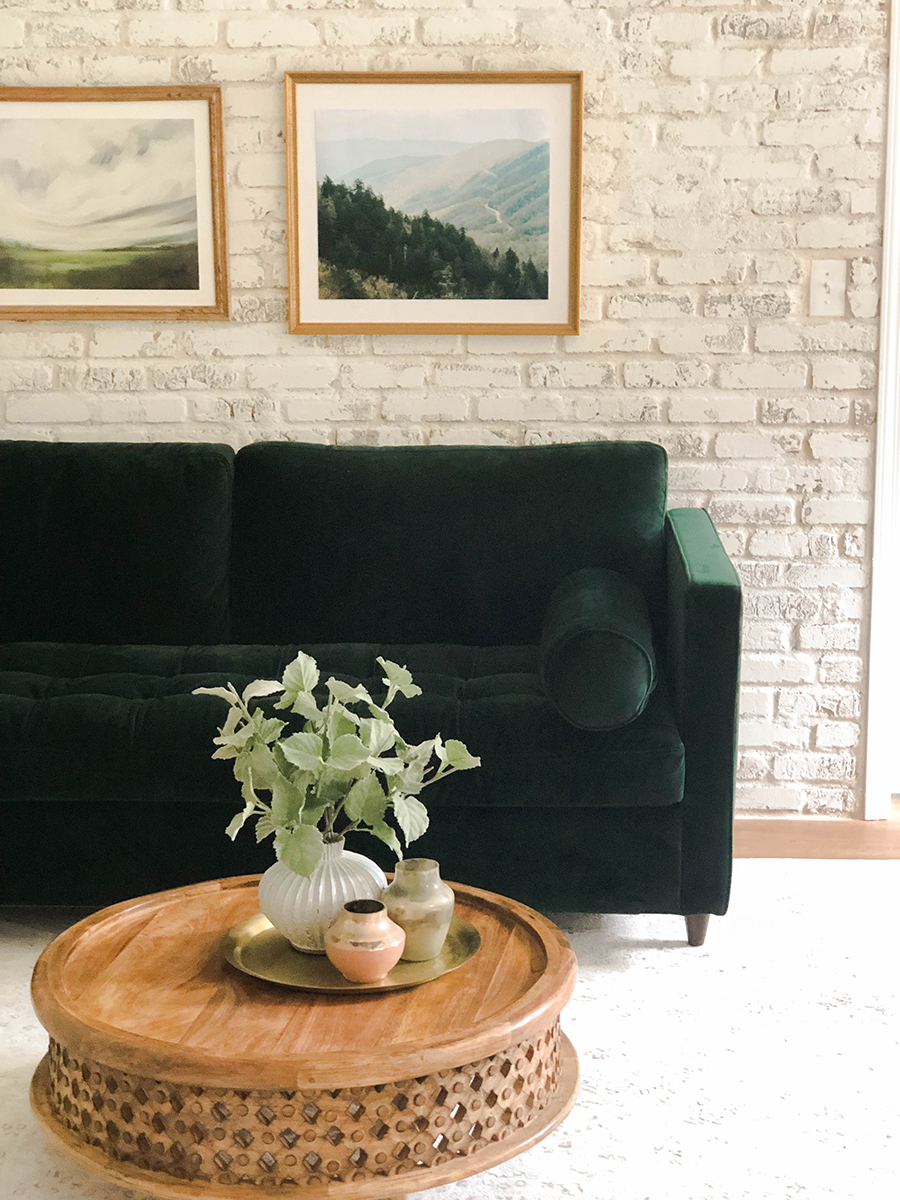 8. Finish designing the studio room – Source furniture, decide on walls, add decor.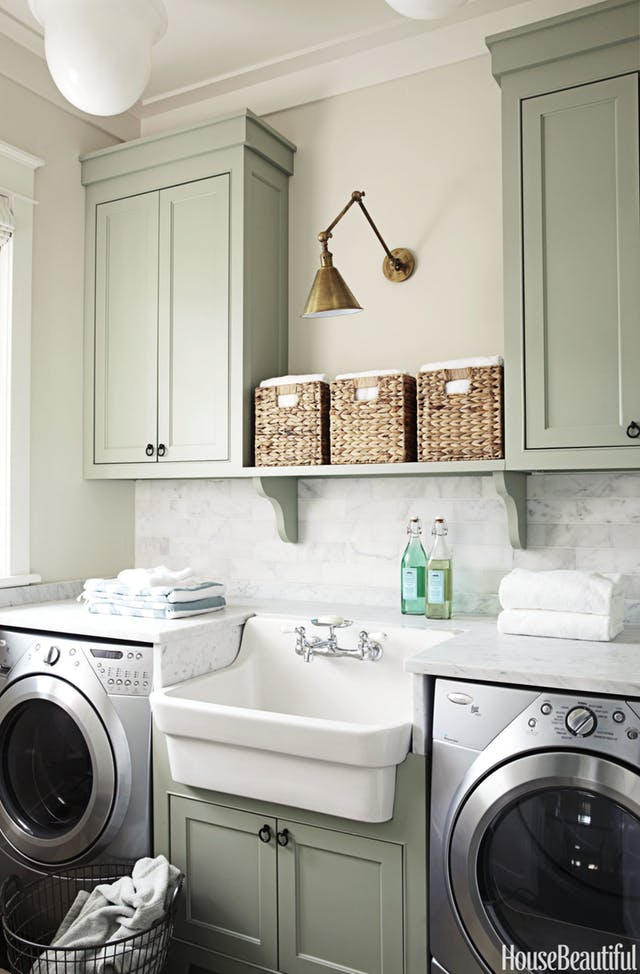 (source)
9. Laundry Room – Our laundry room was moved to our basement so we need to spackle walls, paint, add countertop area, and shelving.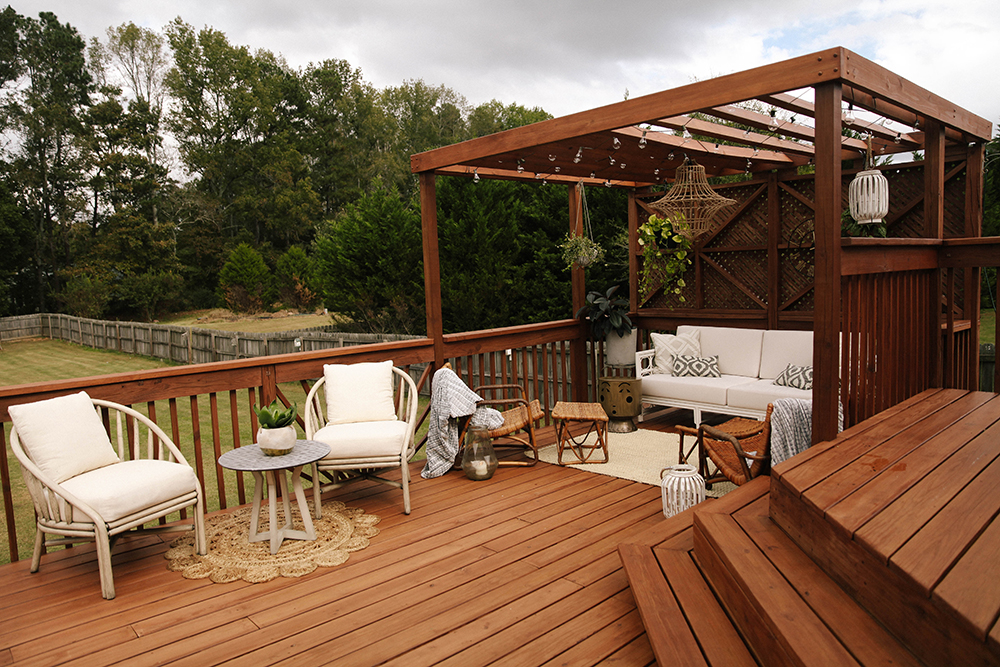 10. Finish staining the deck – There are patches of our deck remodel that need some serious addressing after tons of rain this year!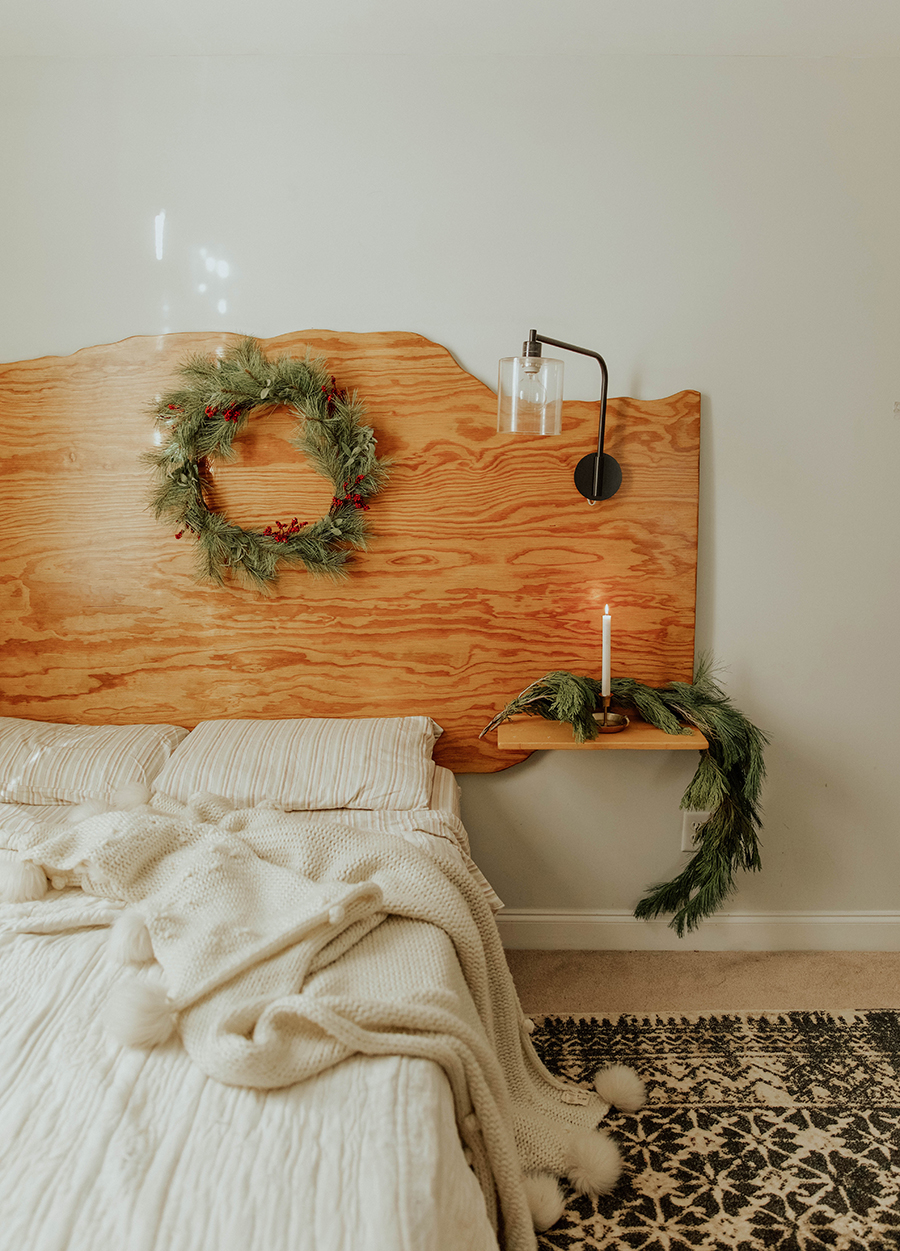 11. Guest bedroom refresh – moving things around and shaking things up.
12. Boys Closets – Shelving built-ins in both the clothing closet + under the stairs storage.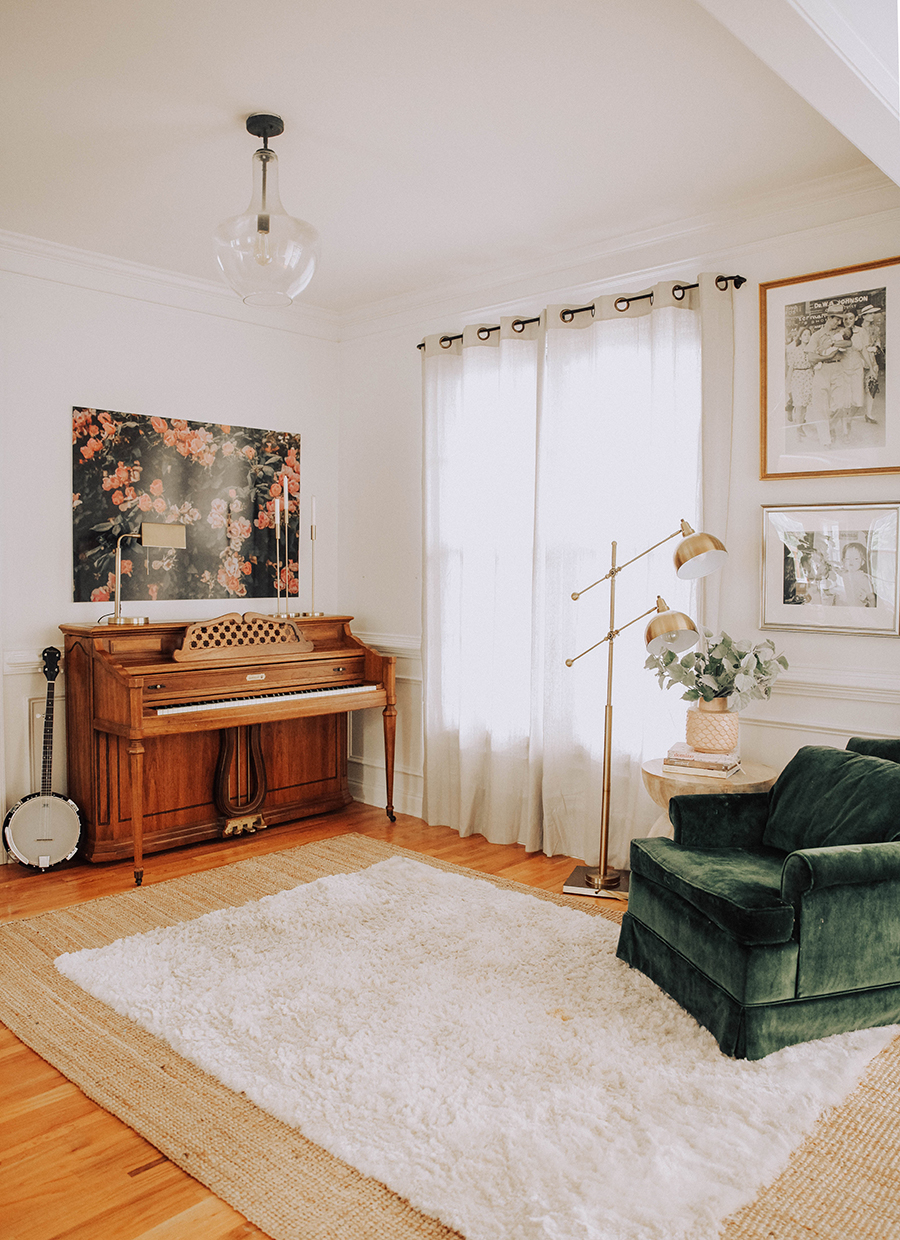 13. Window treatments – Replace blinds with linen or bamboo shades, like in the music room above!
14. Small bathroom update – Paint, change light fixture, add towel rods, replace faucet/sink.
Geez that is a long list! I don't expect to get it all finished this year, but it sure helps to write it out and clear up the overall vision and goal for our home. We will try to share what we learn as we go, and hopefully save you a headache or two! Finishing a space is an ongoing process, and never goes as smoothly or as quickly as a 30 minute home design segment on tv. Since this is our job, we are able to spend more time focusing on these projects, but even still it takes TIME. Hopefully sharing the good, bad, and in between is helpful for your own home stories! My main concern this year is living in the home while trying to tackle some of the larger projects. We may have to head out of town during floor sanding, kitchen reno, or bathroom demos. While I am thinking about it….send some advil my way;)
Let us know if you have any specific topics you would like to hear more about in this process. You can browse the Home DIY section of our blog for simple how-tos like how to change a doorknob, choosing the right white paint, and how to build a bookshelf/picture ledge.