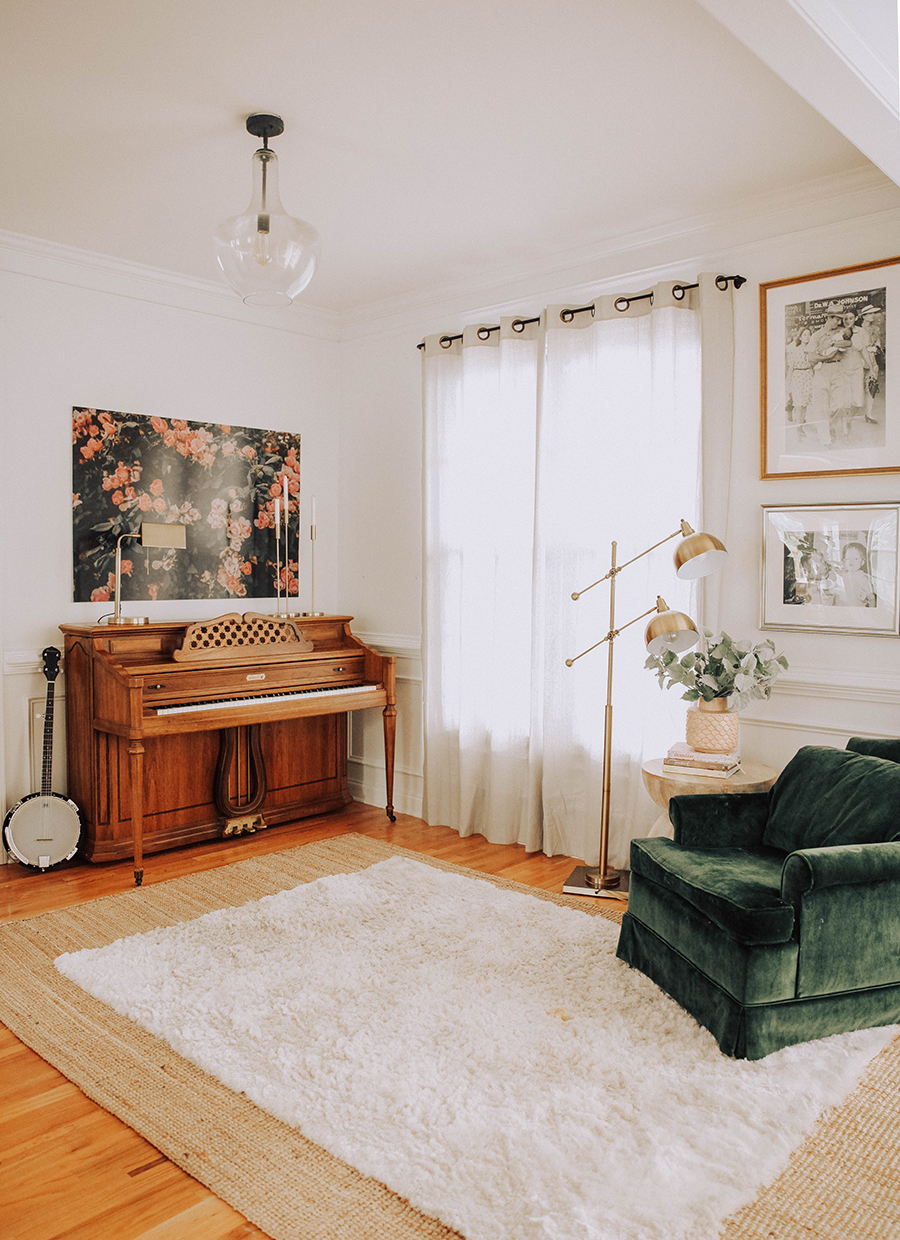 Changing things up around here to make room for this wonderful used piano we scored from someone looking to get rid of it. Although I was admittedly hesitant to bring another noise factor into an already noisy home, I know the benefits will outweigh the occasional ear grating. All of our children are really drawn to music
and we found a piano teacher that can come to the home and teach the older ones this summer. They are so eager to learn so gotta take advantage of that while I can. Zelie has already taken to it as you can see here.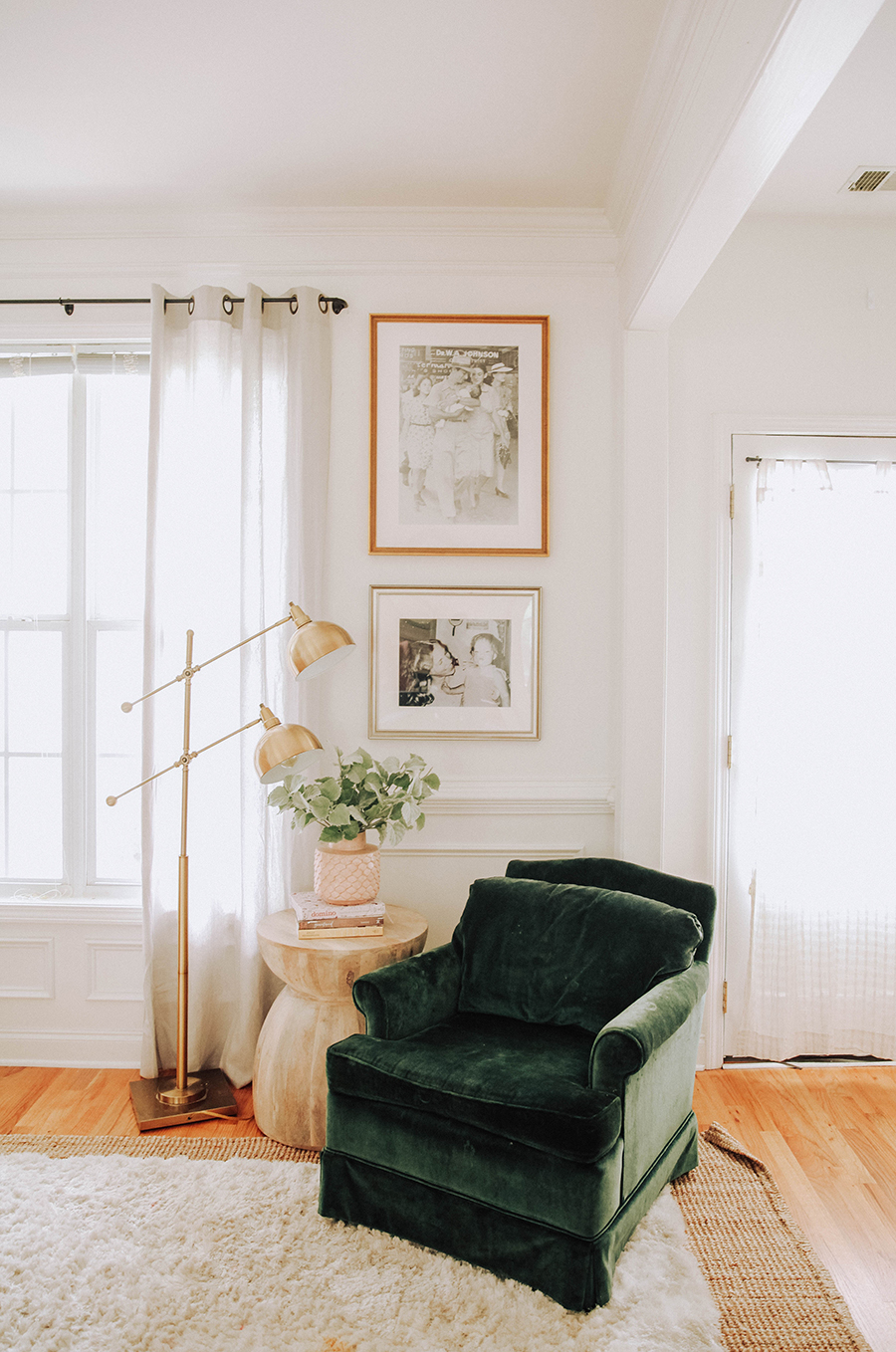 I pulled different items from different rooms in this ever evolving space. I would love to switch a few more things around to complete the room. We've had this rug for a while, and will eventually replace for one that is a little more foot traffic friendly! Gabe and I fight over the green chair that I found for under $30 at a flea market. It is the most comfortable seat in the house! Now all we need is a piano bench.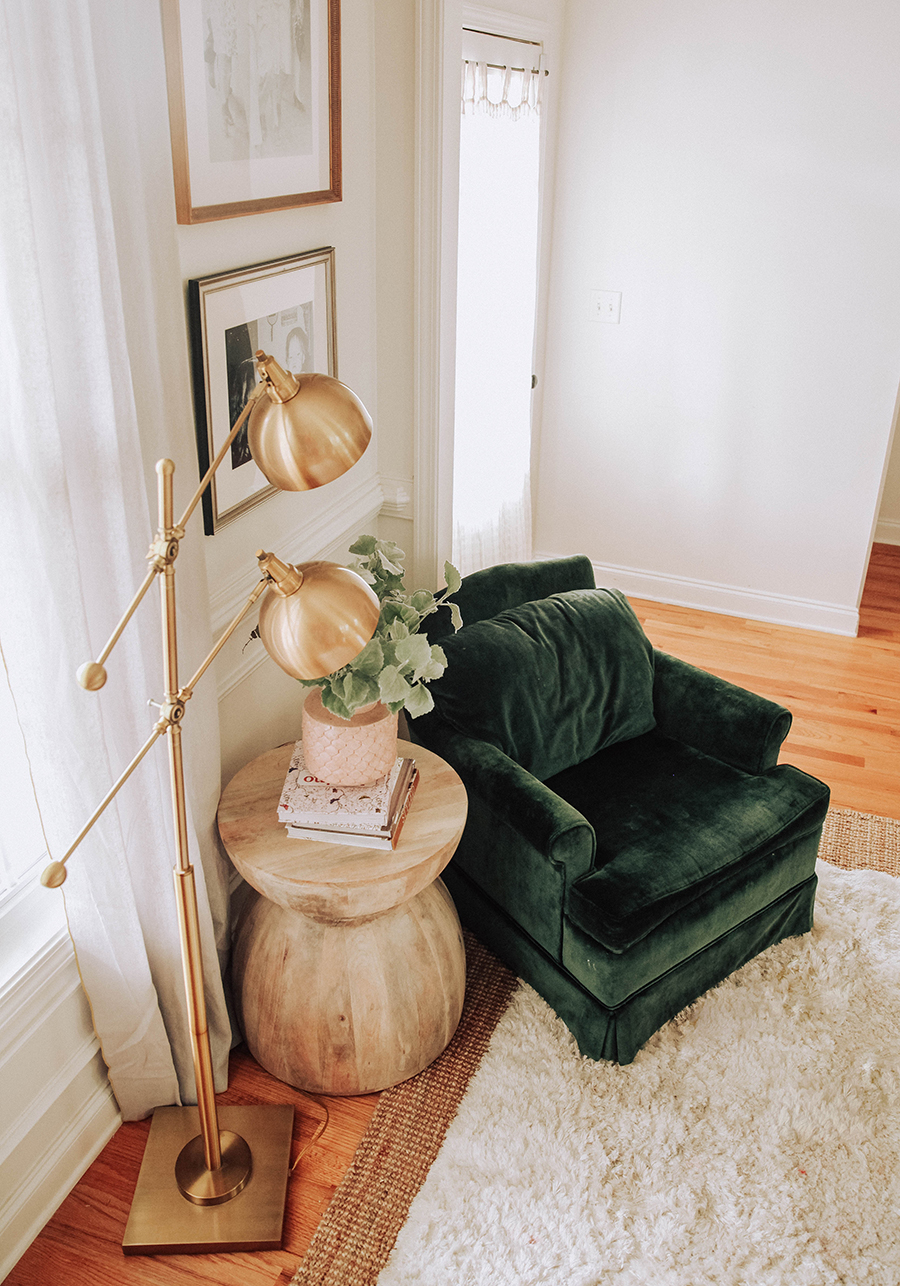 This room opens up to the living room so it feels like one extended space which I love. I did a little poll on instagram stories for either a gallery wall or one large art above the piano. The large art won the vote! I created this rose bush print as a little tribute to our angel babe, and I love that it reminds me of her.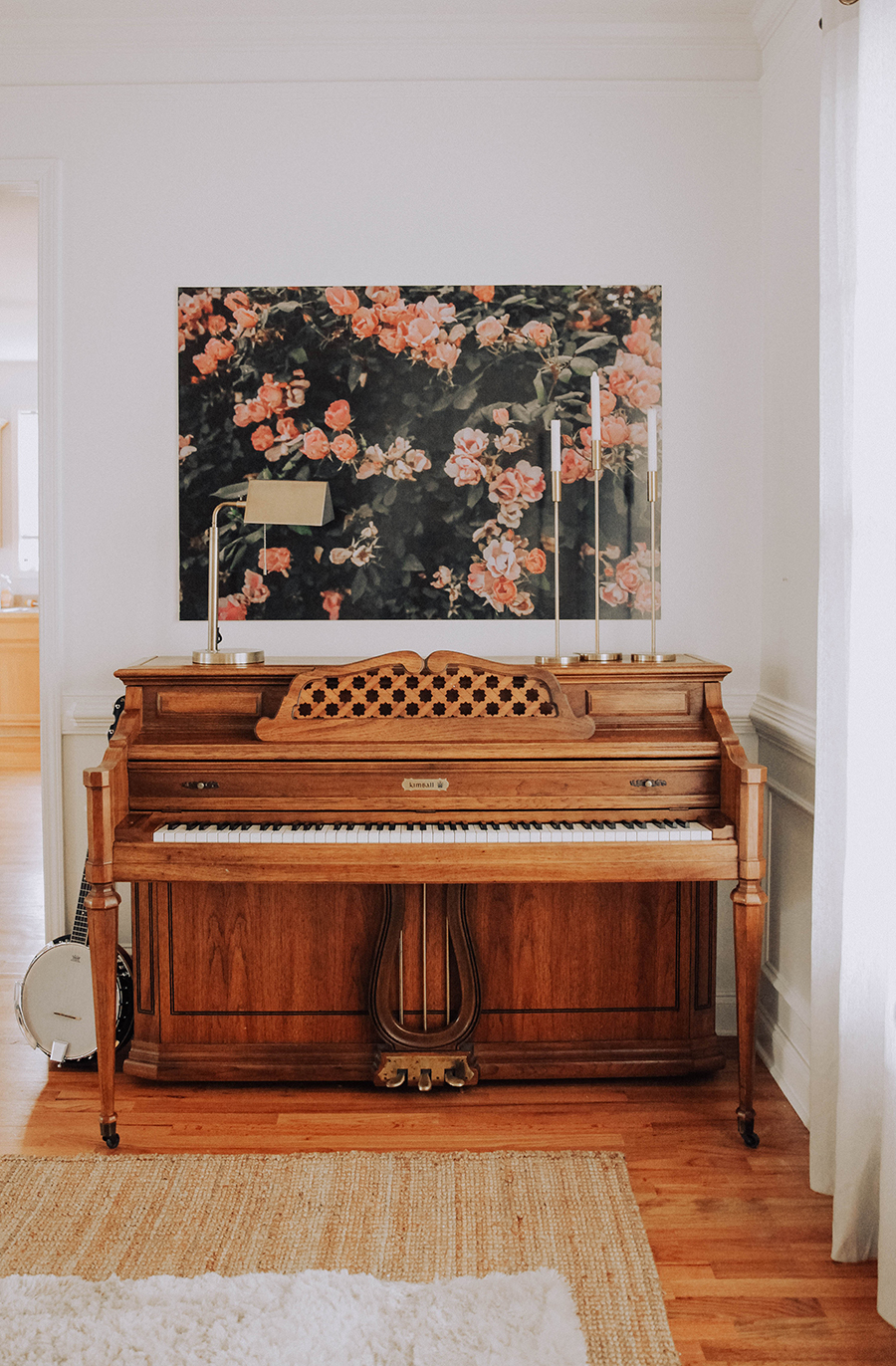 P.S. We've been working on a little side project I can't wait to share with you. Big giant hint in these photos.
We are going to announce to our weekly newsletter subscribers first so go ahead and hop on board below! It's something I have been wanting to do for years now so I cannot wait to share!
Sources:
2 light floor lamp – Hayneedle or Gilt
Task Lamp – Hearth & Hand at Target
Candlesticks – Target
Rose Print – IHOD
Hourglass side table – Anthropologie
Vase – Anthropologie
Chair – antique market
Plush Rug – IHOD Shop
Jute Rug – IKEA