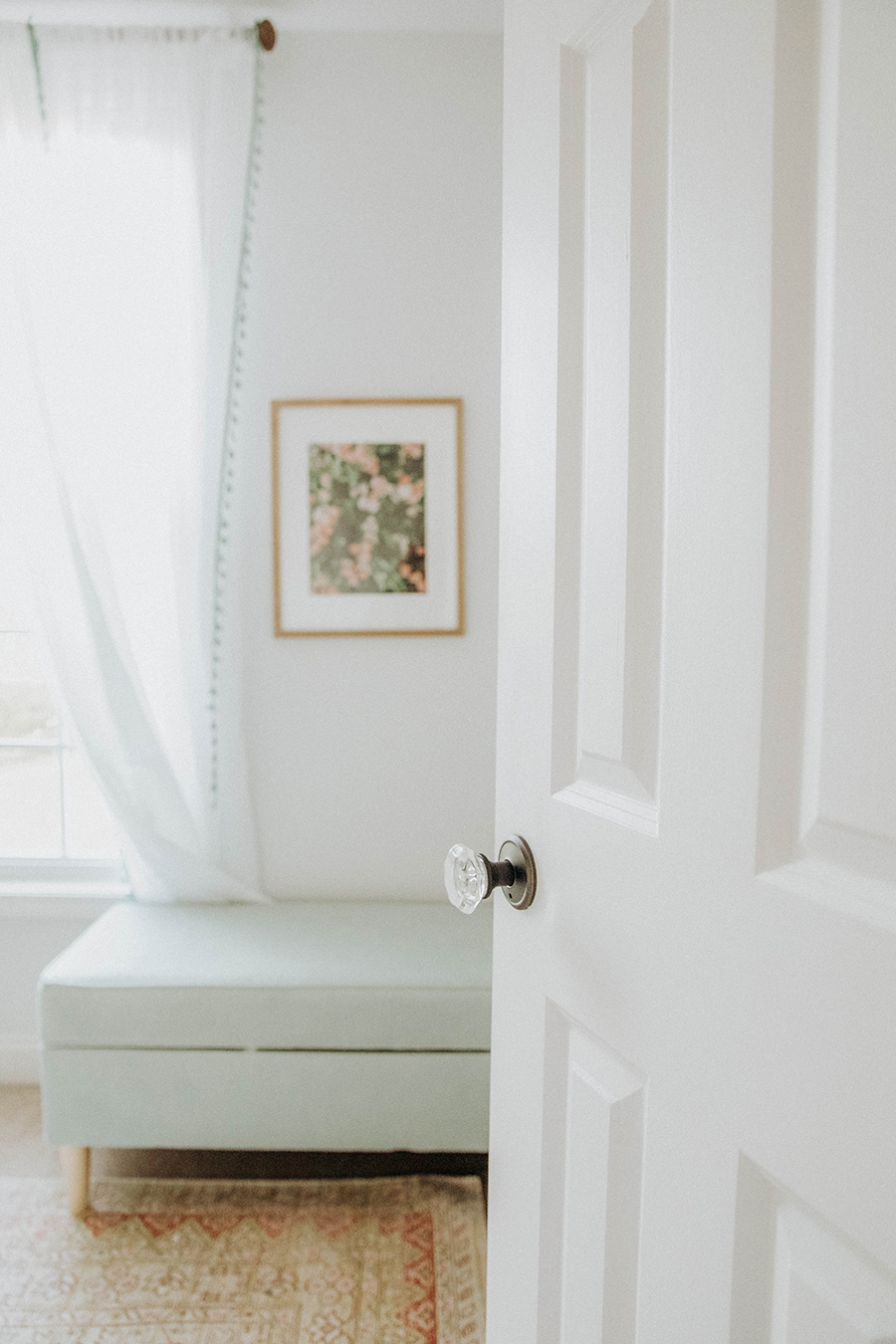 I love adding details that can bring character to a home….even down to the doorknobs! I am the design nerd who would take note of all of the old knobs in old homes. I love the details, and how they speak about the era of design. After we put together some of the rooms in our home, I thought it was time to switch out the wobbly knobs for some sturdier options. I loved the styles of the new custom door hardware collection from Schlage. Considering the good quality we experienced with our front and back door, I went ahead and continued with the dark finishes throughout the house. We are sharing some before and after examples, as well as a simple video on how to change a doorknob in case you are ready to make some switches in your own home!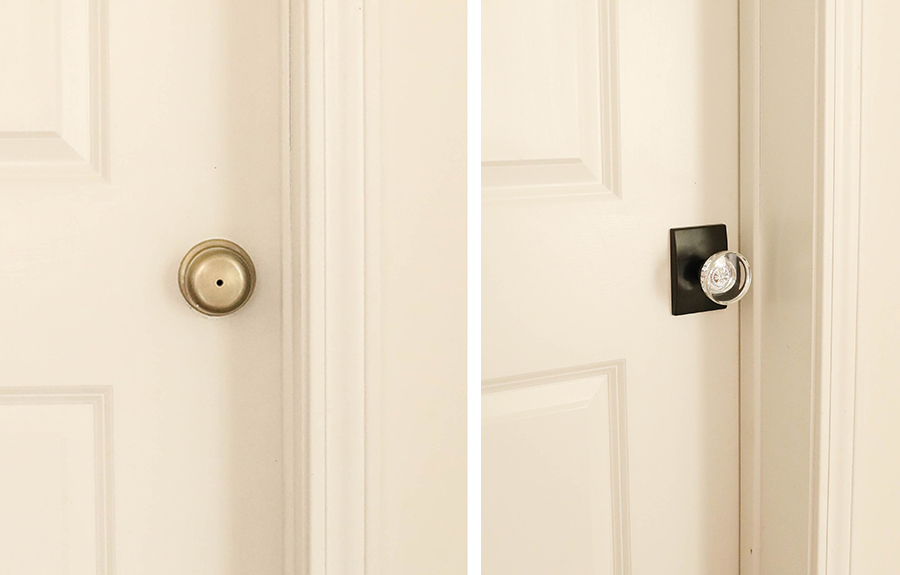 (before and after)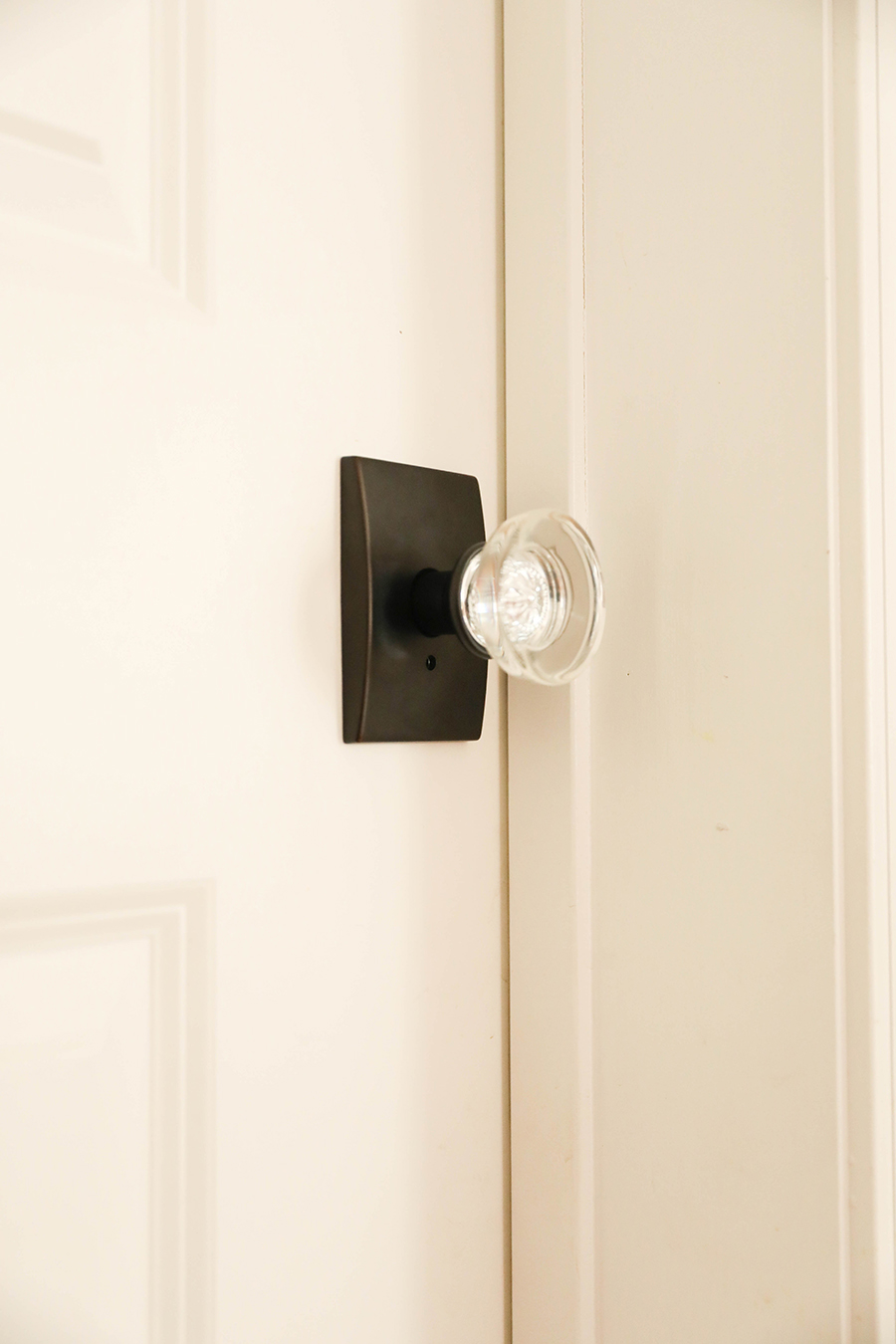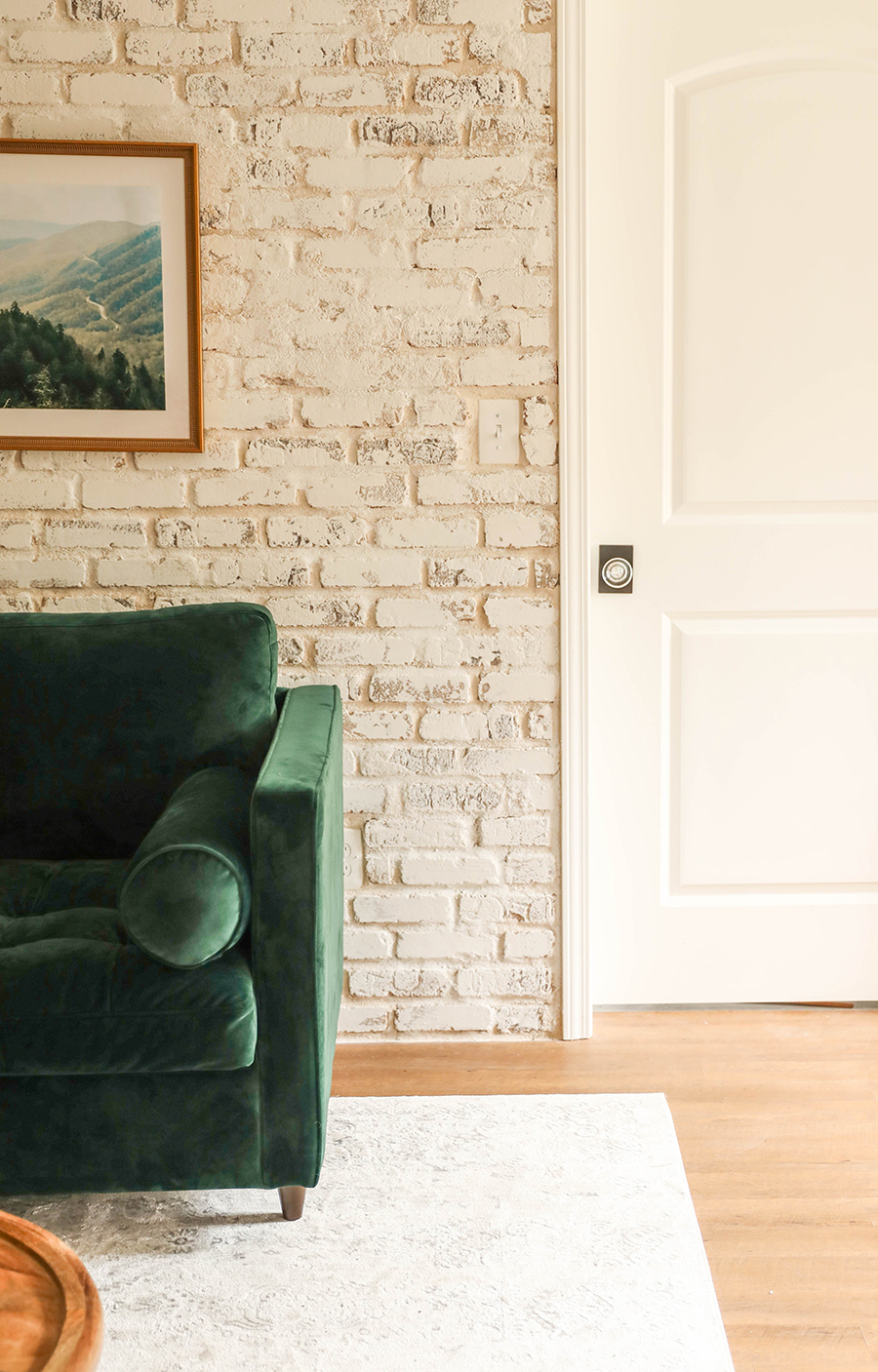 We swapped out hardware in our basement studio for the Hobson sets in aged bronze. I love the modern + traditional details, and the contrast in brings to the brick wall we recently finished. These were both lock set knobs for the bathroom door and the door to Gabe's work space.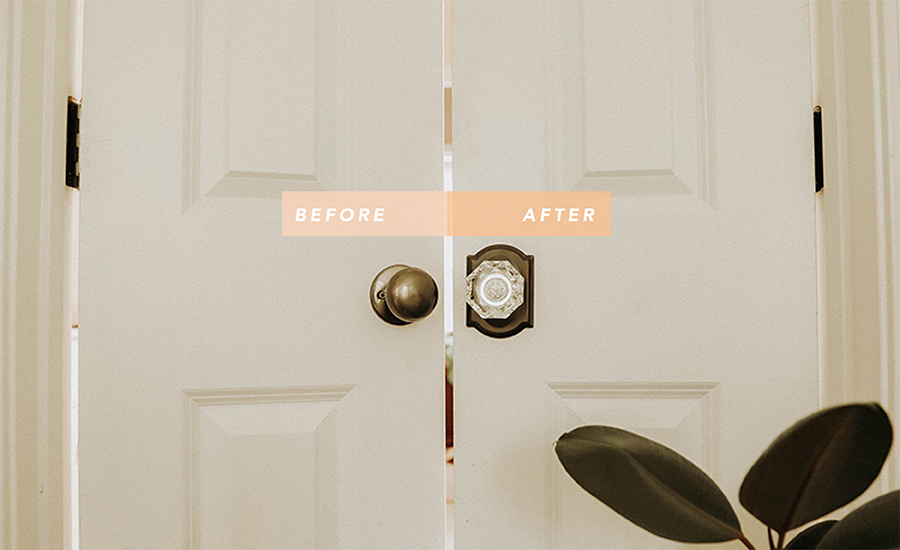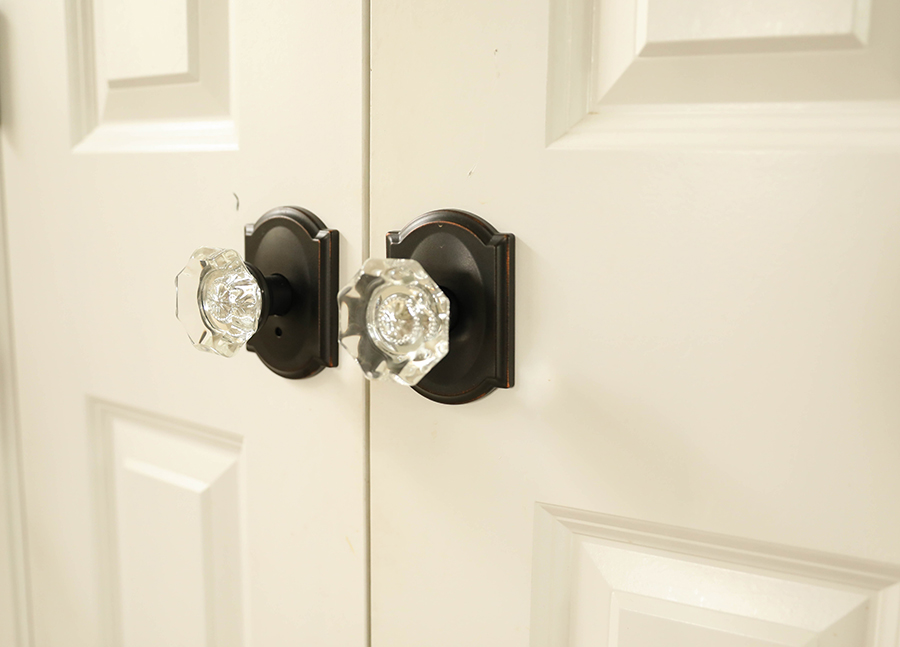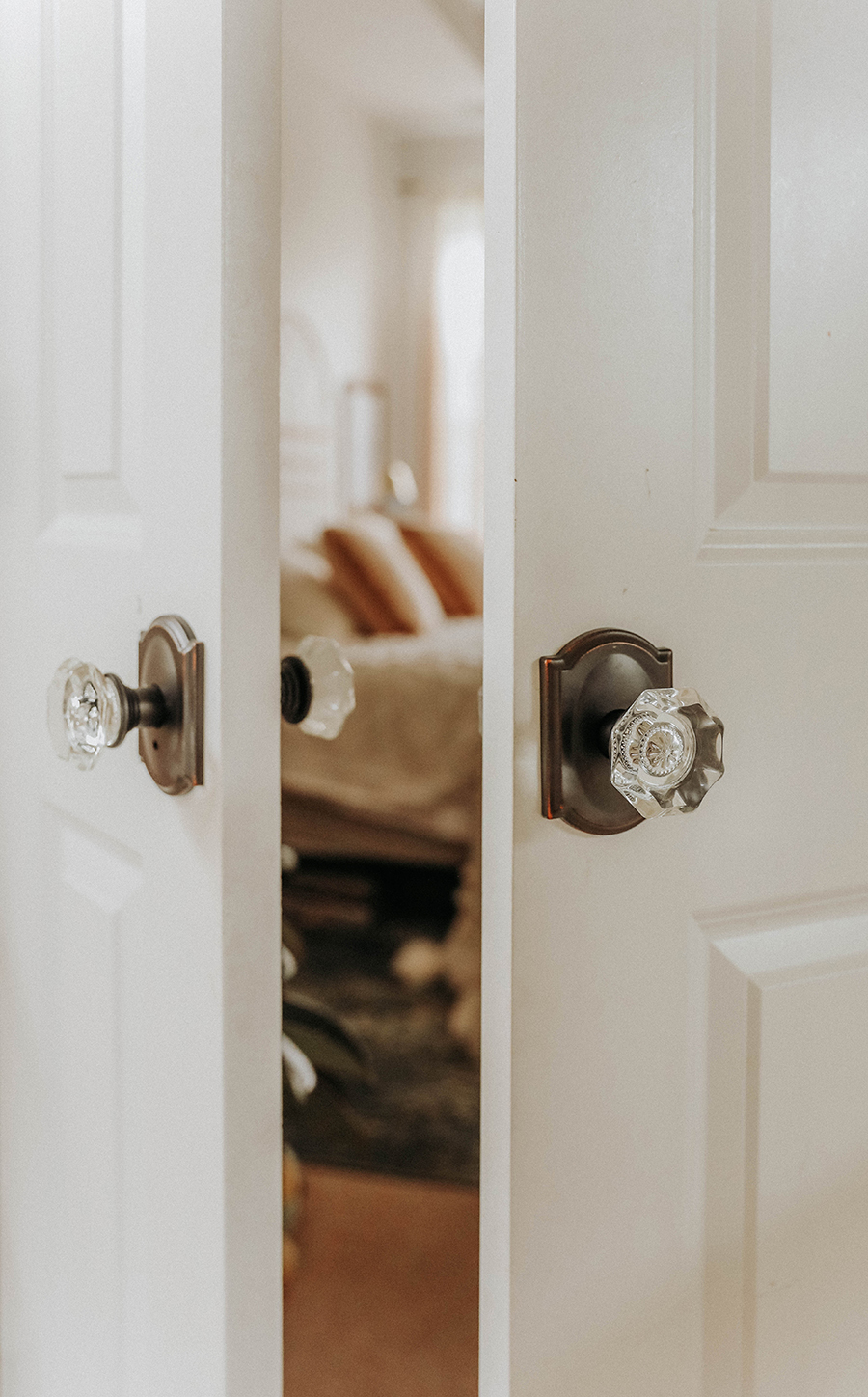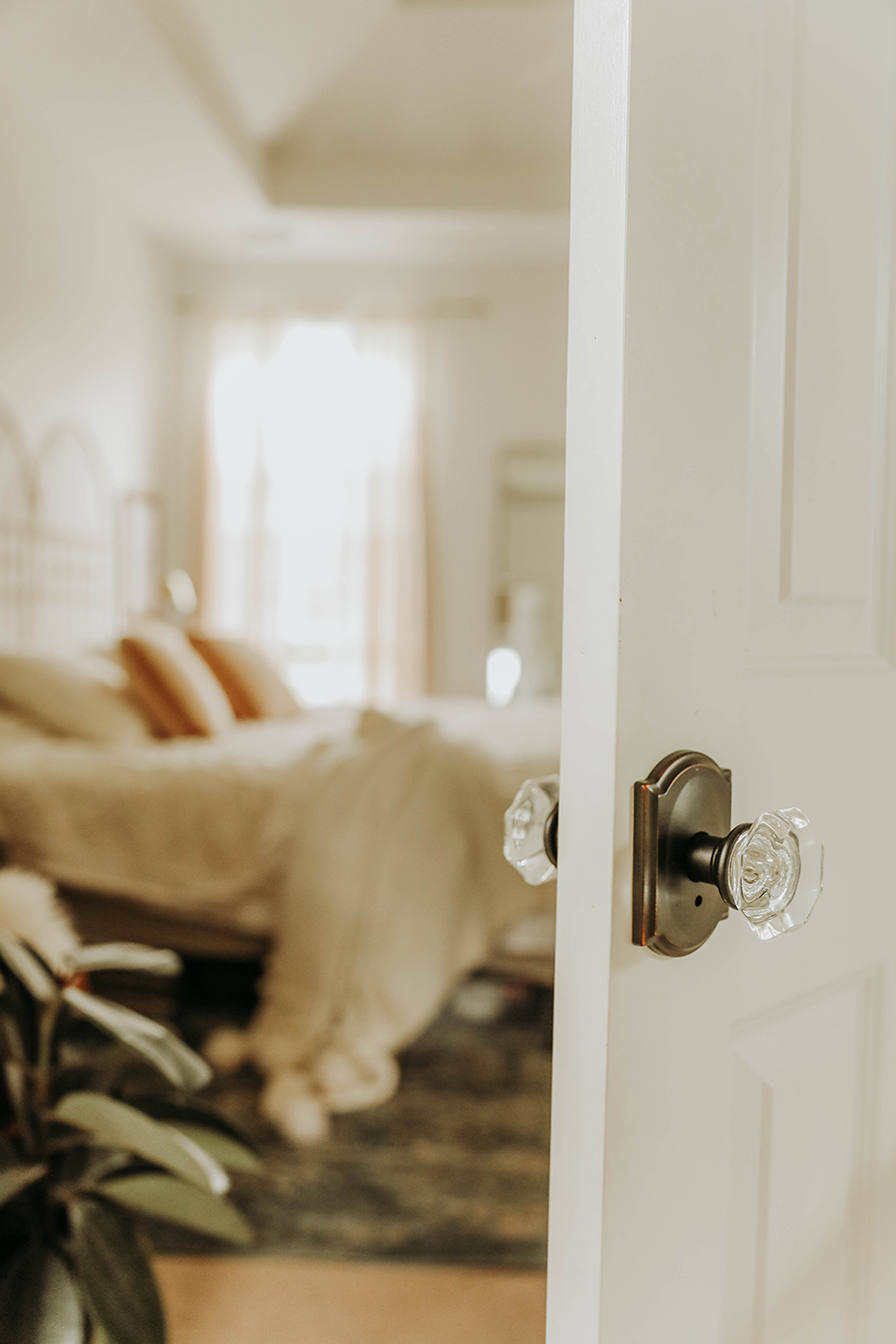 In our bedroom, we swapped out the bathroom door knobs for the Alexandria non-turning glass knobs with camelot trim in antique bronze. I think this finish is a great option because it pairs well with other bronze or gold finishes.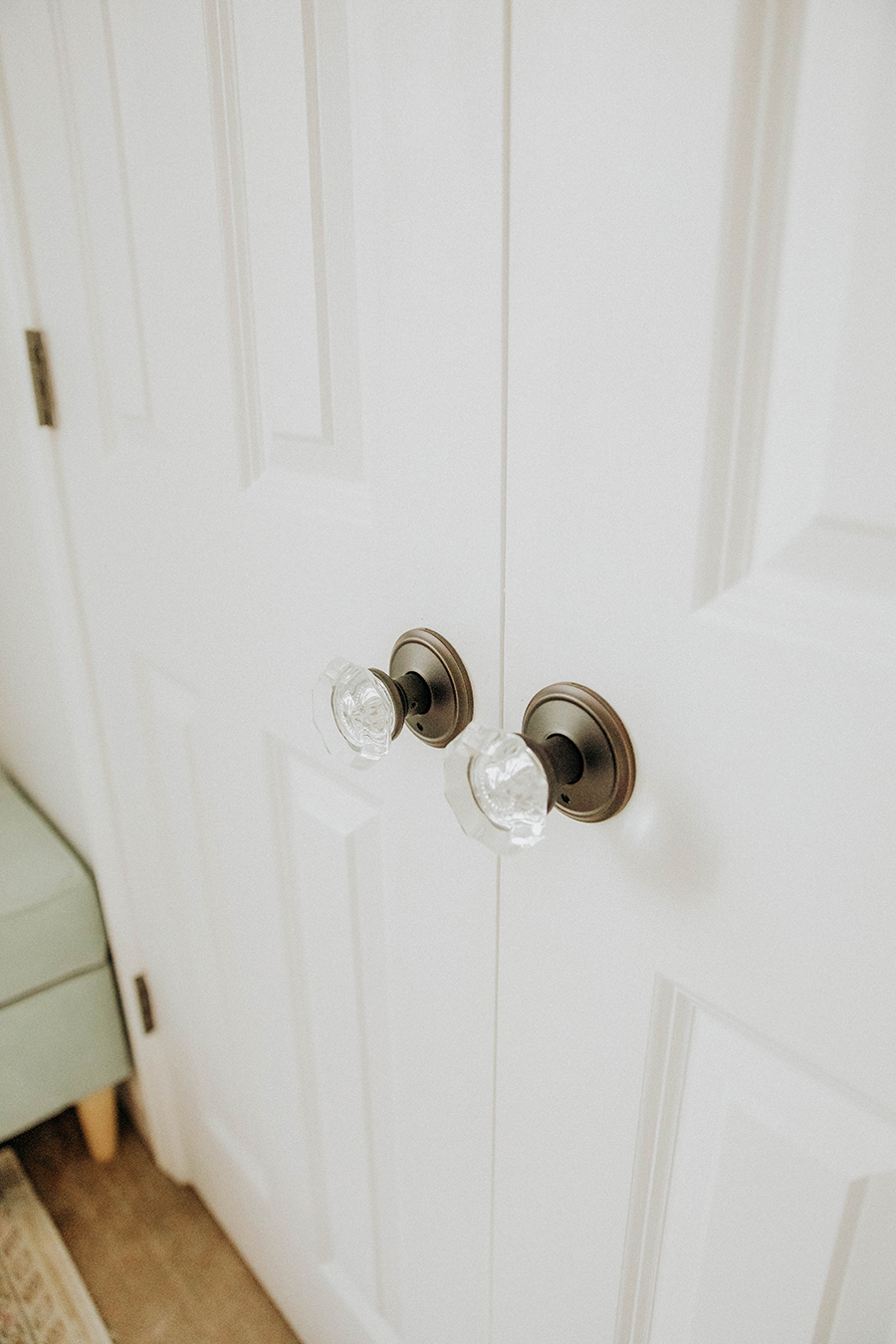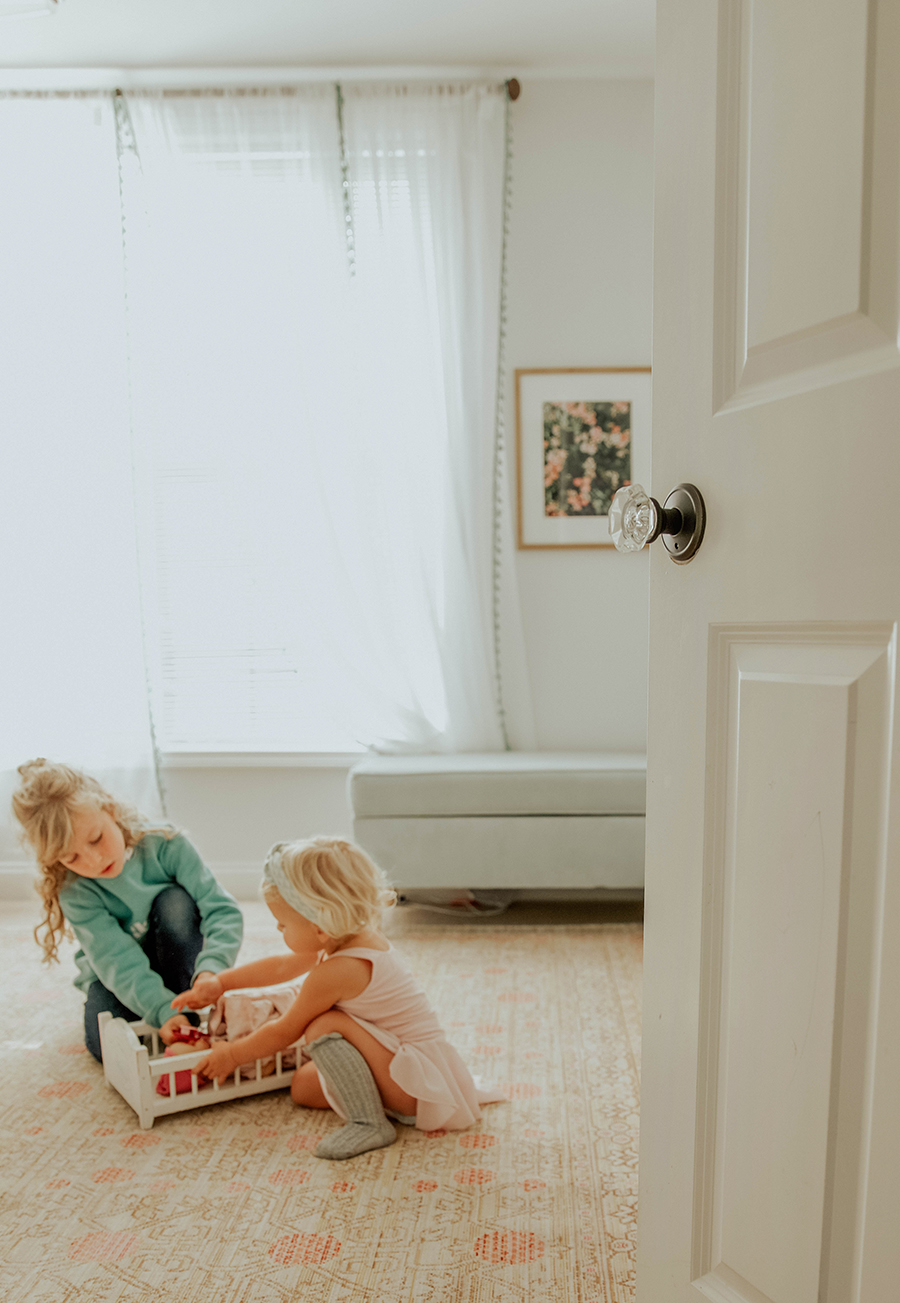 Lastly, we swapped out door hardware and closet knobs as one of the finishing touches to the girls' room design. We used the Alexandria knobs again here, but with the alden trim this time. I painted the closet doors in the same hue as the walls, so I really like the outcome of the pair together.
Hardware is not just something I notice design wise, but it is something Gabe always takes note of when it comes to quality. Some hardware sets wear easily over time and locks can become loose or worn down. We really noticed a big difference in quality after installing Schlage hardware on our front and back doors, so we knew it was a line we wanted to use for the rest of the home.



Gabe made this video for you all in case swapping a knob is intimidating for you. He breaks it down into 10 simple steps! All you need is a power drill and a little patience:) You can subscribe to our channel to catch future home renovation videos. We hope this is helpful for you! Let us know if you have any questions in the comments below.
*Thank you Schlage for sponsoring this post. All opinions are our own.