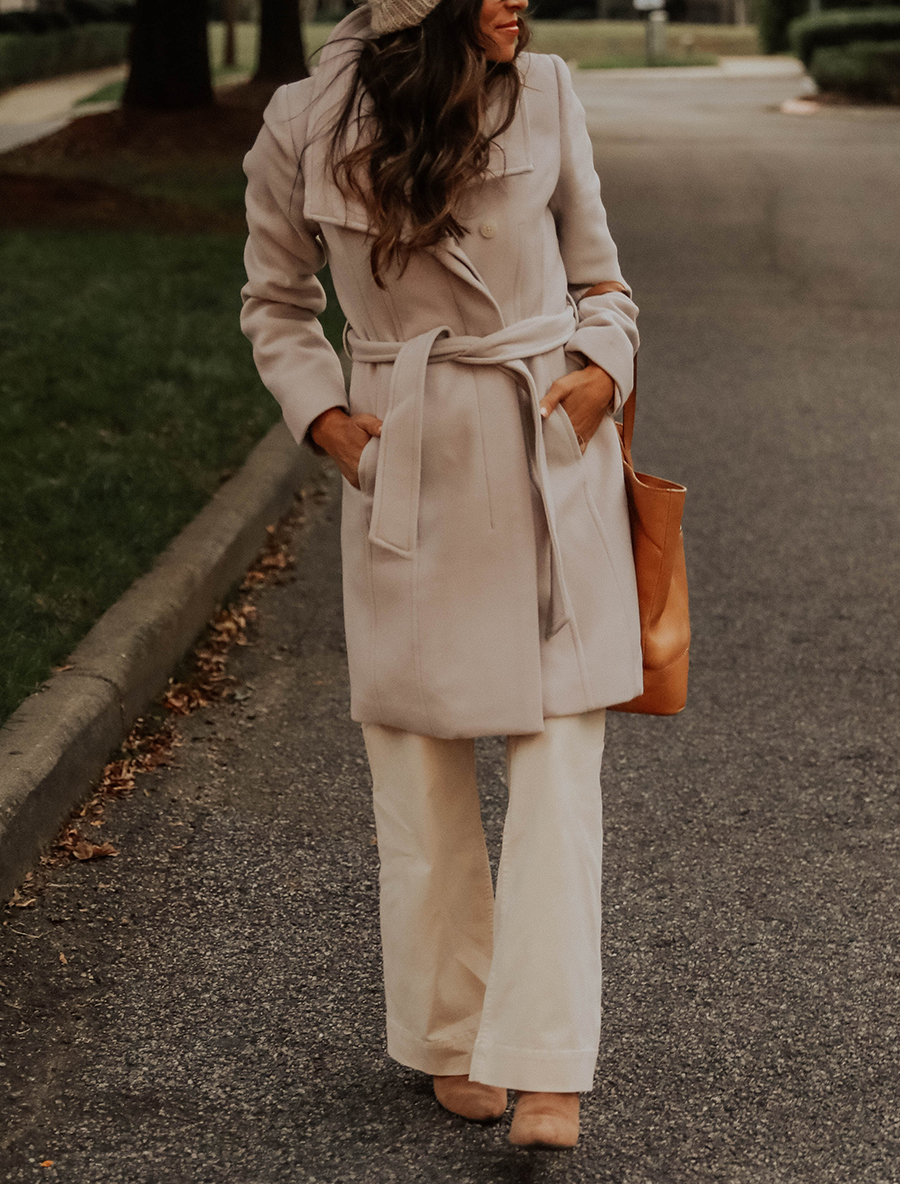 The temps went from some to winter here in Atlanta it seems, and it had me pulling out all of the winter boxes from storage for the kids and I. As I was going through coats, I realized it's the one thing I have stayed pretty classic in style with. It's a good thing considering I have a few coats that I still wear that are 8 yrs old because they are well made and go with everything. The cheap coats didn't last more than a few years, so now if I purchase one I look more for long term wear that will outlast trends.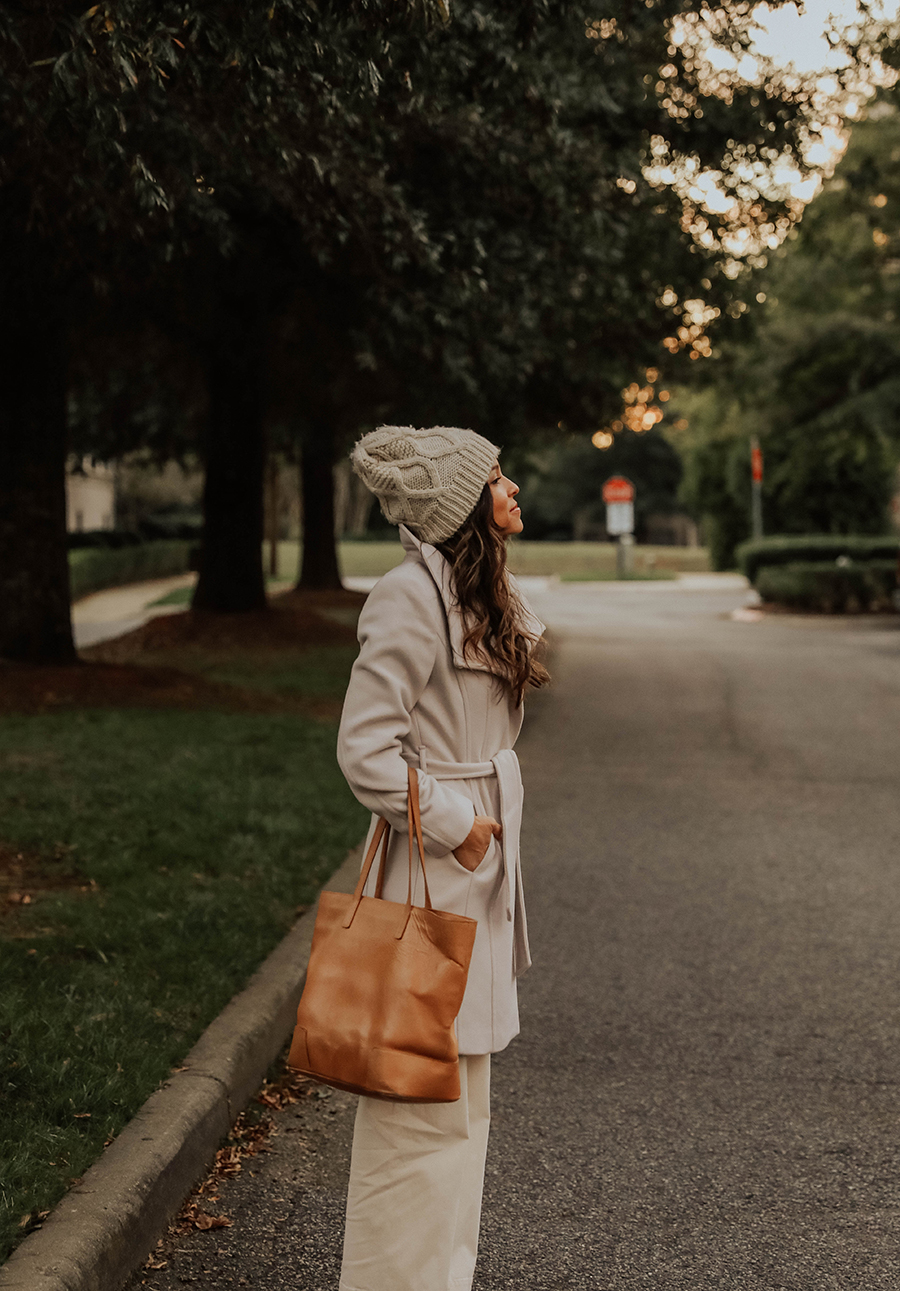 (Wool coat via Aritzia, Pants via Lou and Grey)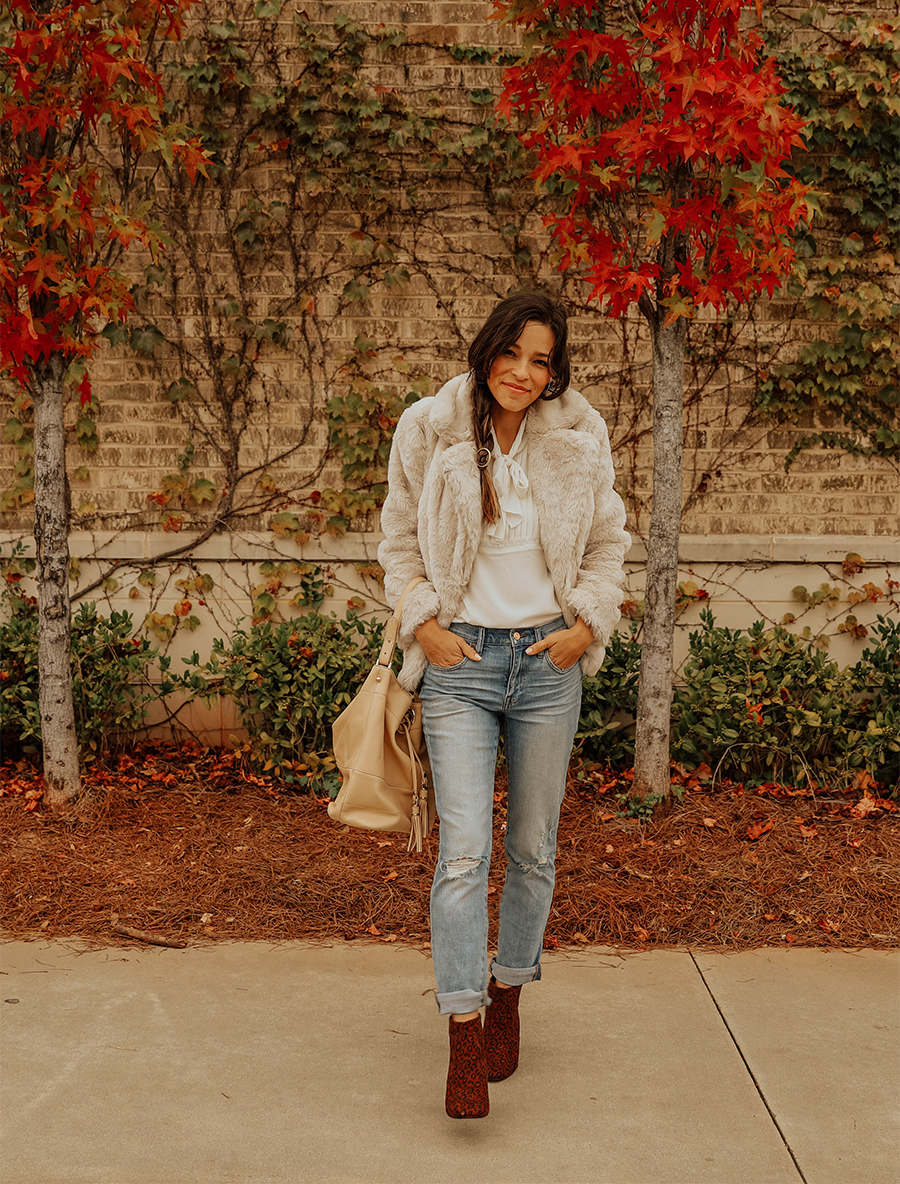 (Faux furry coat, Denim, bow top)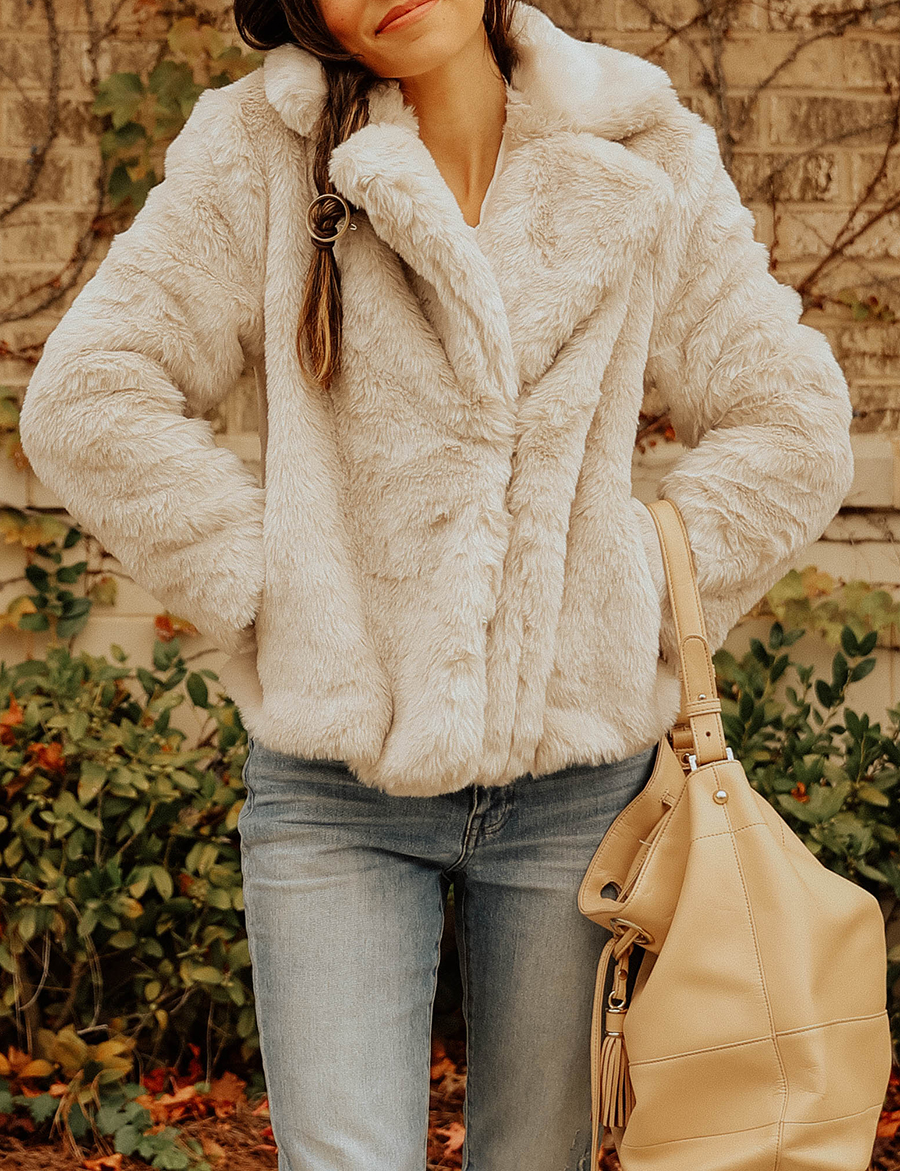 Thinking through the type of coat you will wear the most also helps prevent those impulse buy moments. If you live in colder climates, the long puffer is such a great option to dress up or down in. If you are hauling kids to school and back everyday, and just need something to keep you warm, I am all about a teddy coat or sherpa.
Most of these above I found are currently on sale for 30%-40% off! It must be the week for coat sales!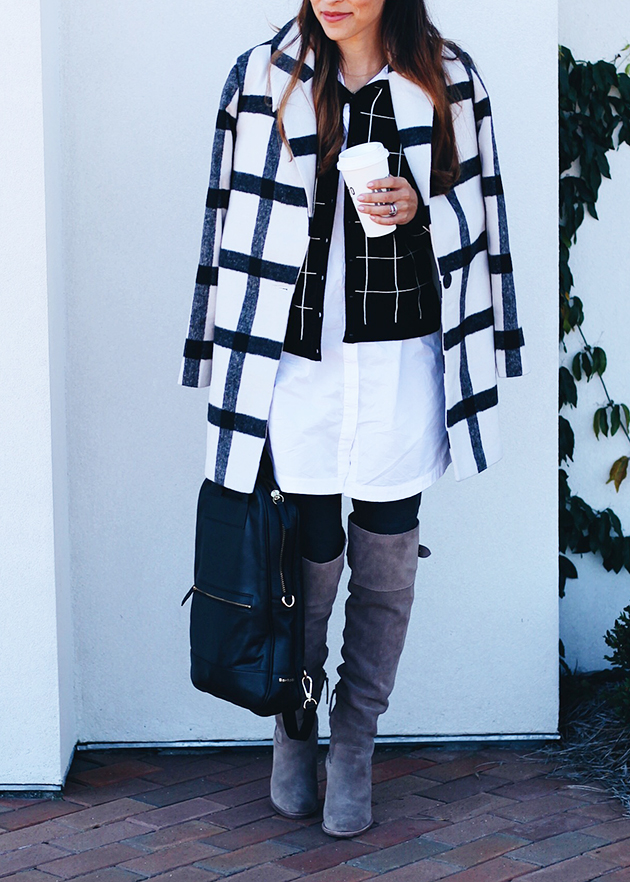 For nicer occasions or work attire, the 100% wool coat is both incredibly warm and versatile in style. If you are thinking about going bold, I don't see faux leopard fur or wool plaid being outdated anytime soon! Golden yellow or blush pink will probably always be personal favorites.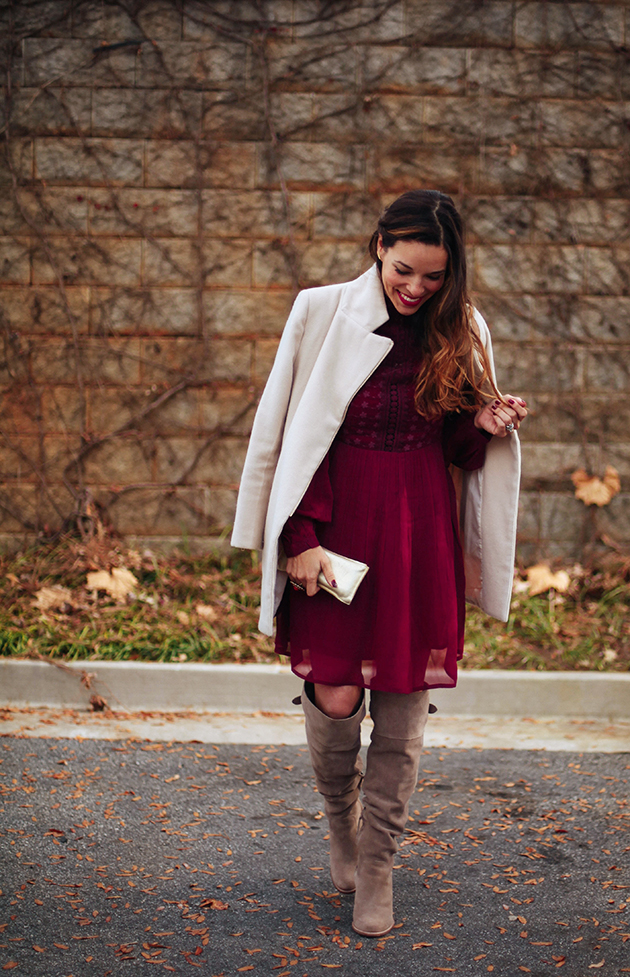 A few places that always run good sales on good quality coats? J.Crew, Nordstrom, and Lands' End. Aritzia and Sezane are more of an investment, but are made to last. I have found some of the best coats at second hand stores as well. Try your local thrift store or the Poshmark app before buying new!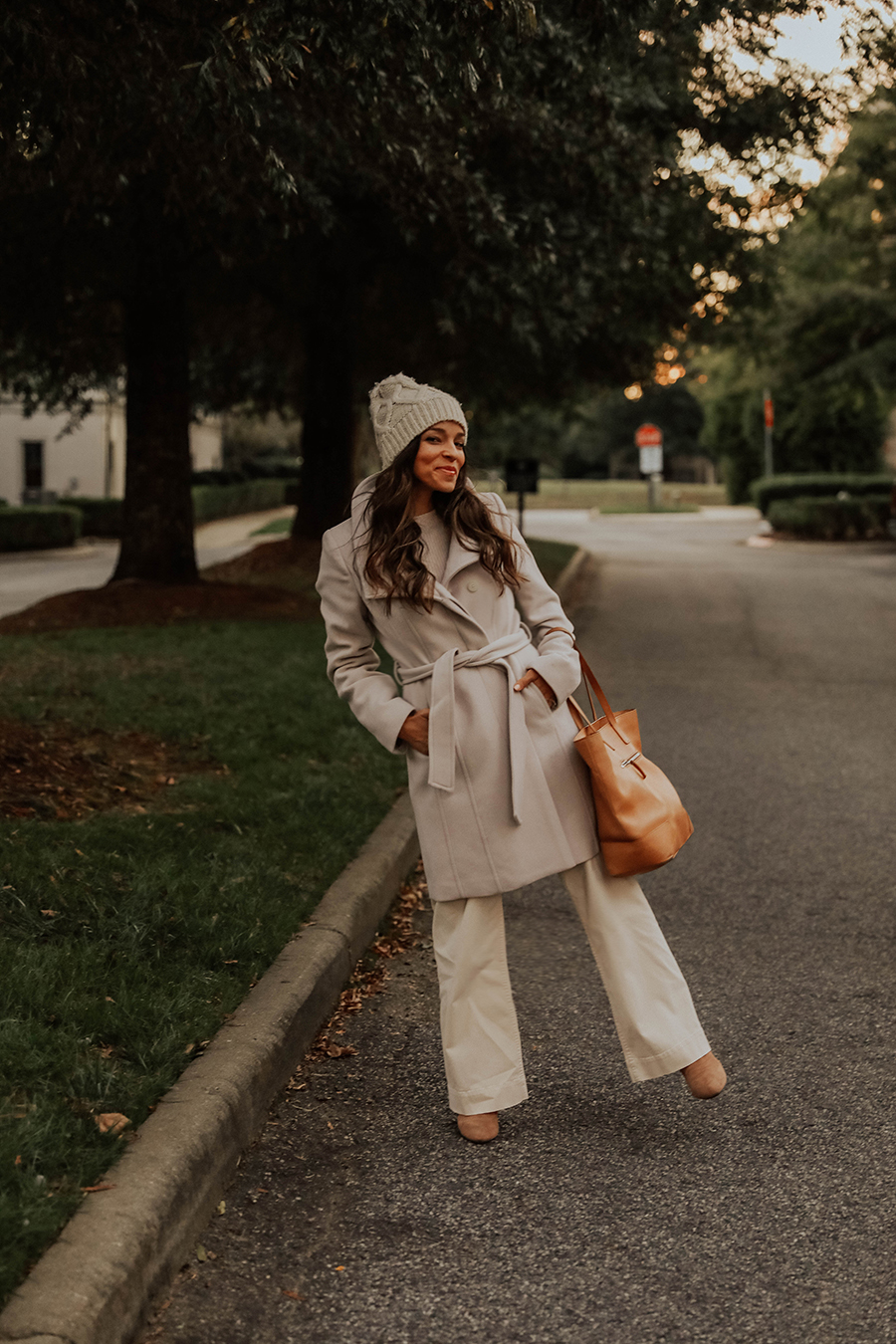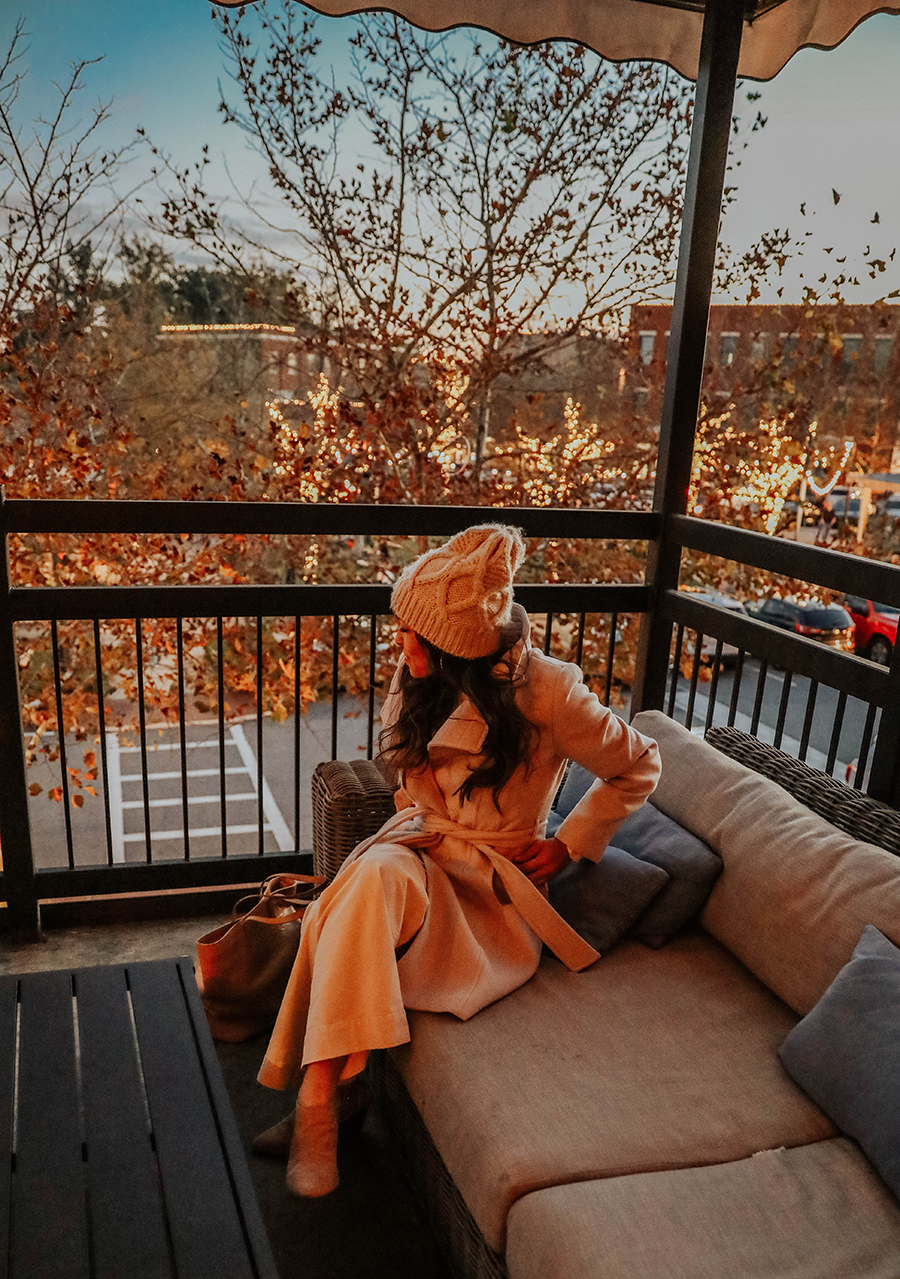 If you have gently used coats you just haven't worn in a few years, there are great non-profit companies who accept coat donations year round to give to homeless shelters. This was something we did as part of our love in action week last year, and it was a great way to get the kids involved. They very eagerly brought me all of their coats to donate, and I had to remind them they should probably keep one;)
I grew up in the midwest, and yet ten years in the south has turned me into a big wimp with cold weather. Maybe this is why I love browsing cozy coats? Still, I daydream about the day instacart reaches my zip code so I can avoid the store at all costs in the winter. 😉 Anyways, cheers to my Canadian readers! You are the real MVPs!