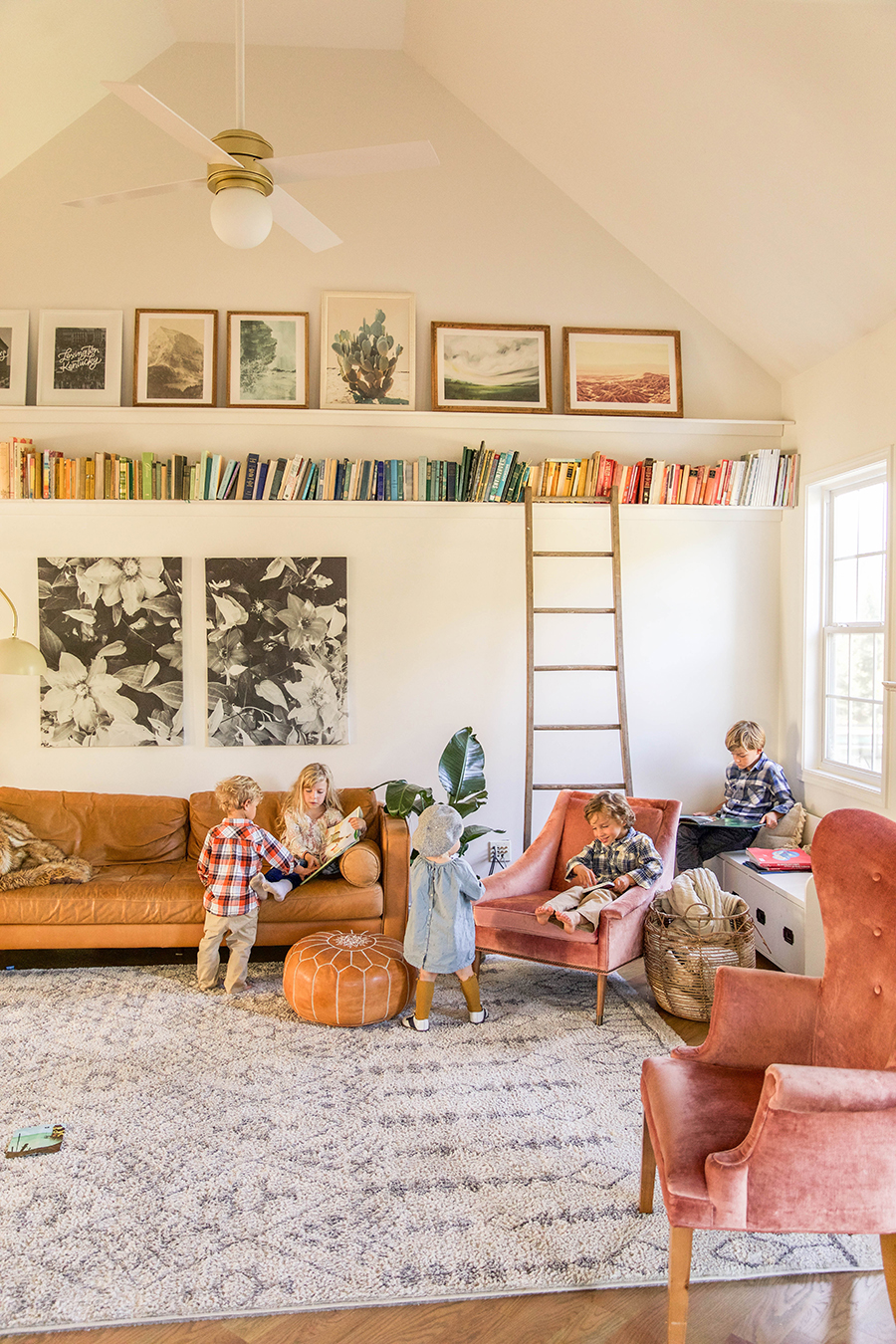 Okay so now that we have covered hardware….another really simple switch to make that can update a space? Ceiling fans! They have the ability to outdate a space almost as quickly as a bad wallpaper;) If you are staging a home to put on the market, this might be something you can swap that can actually make a big impact on a room. I really love the selection and price points at Hunter Fan, so we found an option that worked both in our living room and our master bedroom.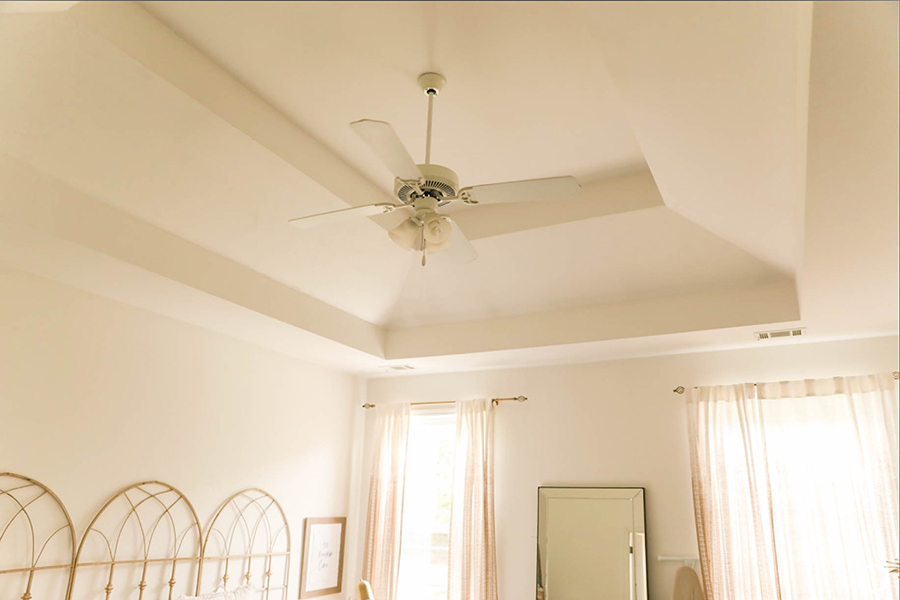 (before)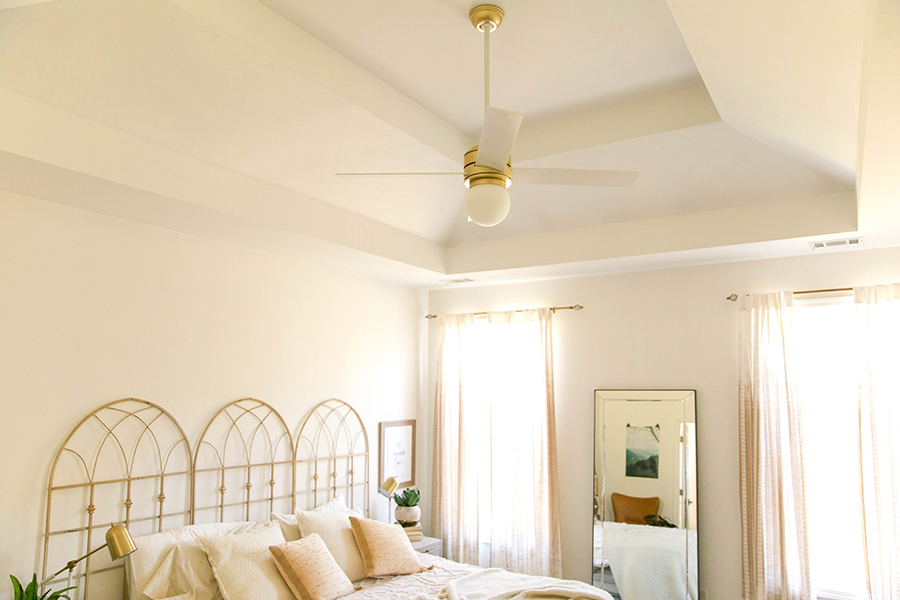 (after)

We chose The Hepburn in brass because it was cohesive with the rest of the space, and it has two reversible blade color options you can use. The outcome was exactly what I was hoping for, which isn't always the case with purchasing items online. SO…. a few things to consider though before you order ceiling fans:
Measure the down rod of your current ceiling fan. You will need to know this when purchasing in order to avoid a fan that hangs too low or too high in your space! Our living room down rod was 5 ft., and our bedroom down rod was 3 ft. These are higher ceilings so you may not even need a down rod at all if you have a standard bedroom ceiling.
Measure the width of your current ceiling fan to make sure you order the same size in the new model, or size up or down according to what you prefer.
If you don't know how to install a fan on your own, consider asking around for handyman quotes to have them installed for a relatively affordable price. They bring their own ladders or scaffolding needed, which in our case was extremely helpful!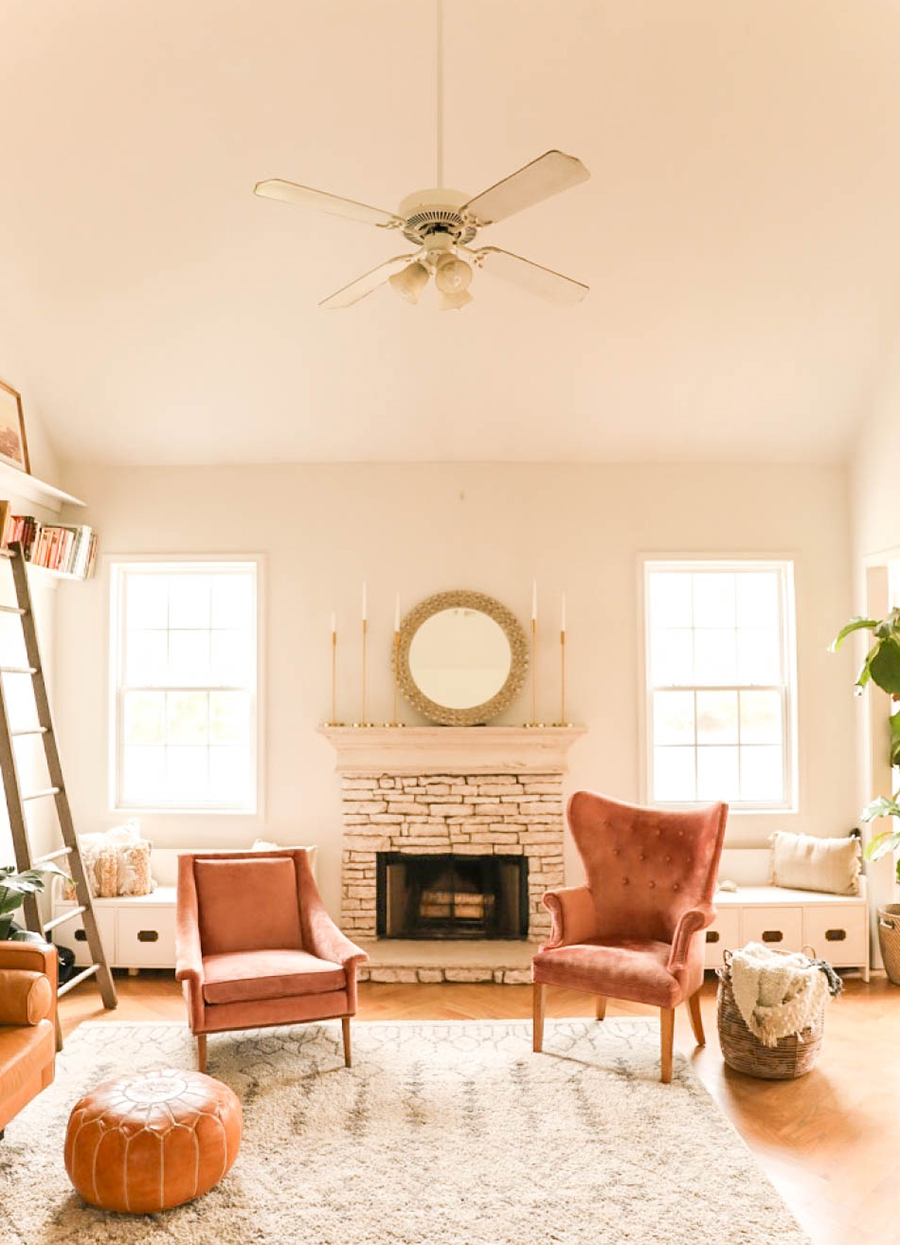 (before)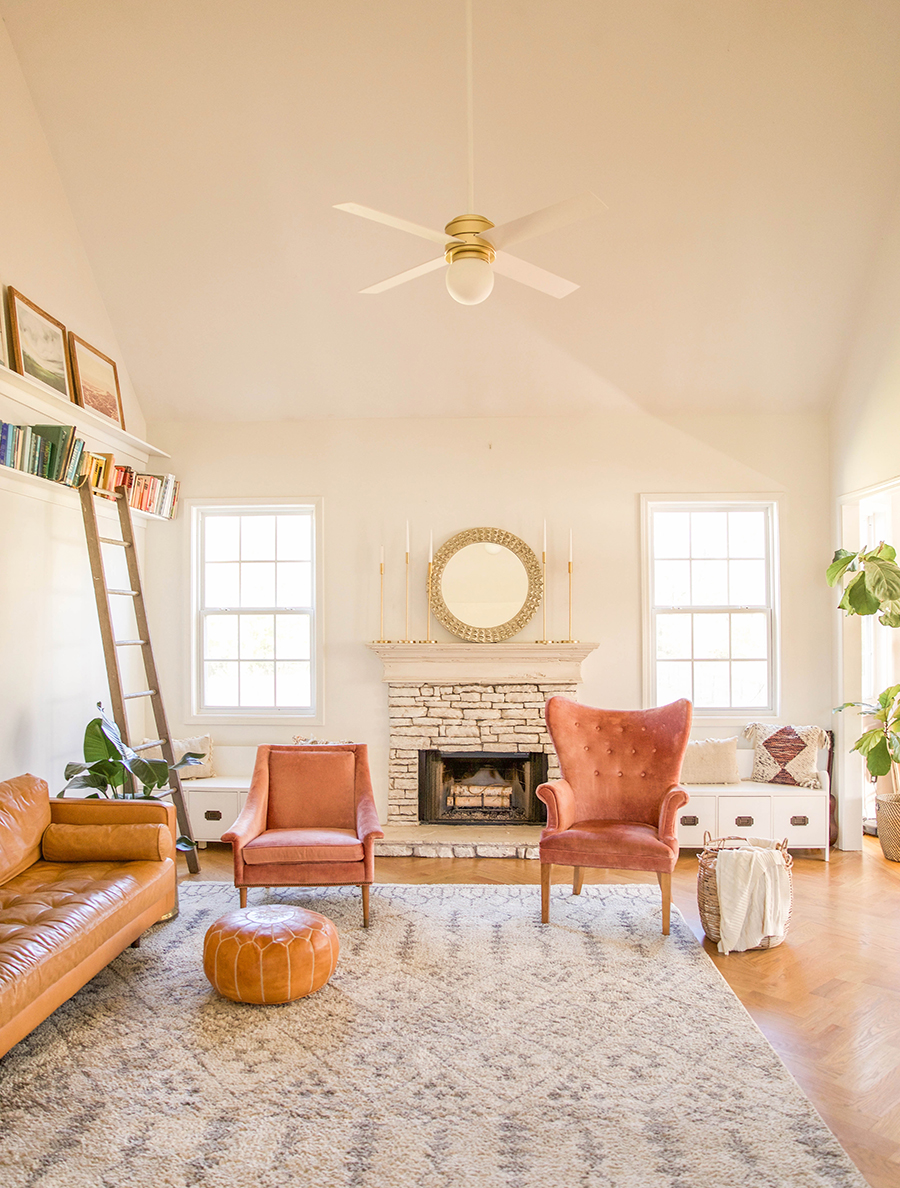 (after)

Depending on preference, you can go for a modern design fan that supports the overall theme of the room, or you can opt for a classic design that blends with the space. Deciding on if you want it to be a focal point or not will help you narrow down a style.
I love the Cranbrook in mint for a kids bedroom, the Dempsey in noble bronze for a sharp sophisticated style, the Dempsey for a more traditional option that would work in many types of spaces.
We have been in this home for over two years, and are working on it room by room. I have learned I am much more likely to enjoy the process by taking it slow and avoiding impulsive decisions. I still have many bare walls, a half finished laundry room, old carpet, and an outdated kitchen. I don't mind though! I love seeing a challenge and knowing we can take it one project at a time.
We have something really cool coming to the shop this week, and I can't wait to share it with you! Hop on the shop news list if you would like the first peek!
---
Living room sources:
Couch: Article
Rug: IHOD Shop
Black and White Floral prints: Shop IHOD downloads printed on canvases.
Chairs: Wingback + Tille Chair in Rosewood slub velvet – Anthropologie c/o
Ladder: flea market find
Window benches: Wayfair
Circle Mirror: (Similar)
Candlesticks: Target
Pillows: Wayfair
Hourglass side table: Anthropologie
Floor lamp: Anthropologie
Leather pouf: Lulu and Georgia
Gold hammered vase: Target
Framed art:– Landscape print, Cactus print
City Art: Brim Papery
Planter: Flea market
Plant: Peace Lily
Throw: Anthropologie
Basket: Target
Fans: Hunter Fan c/o
Master Bedroom Sources:
Duvet Cover: Urban Outfitters
Large Pillows: Target
Pom Throw: (similar)
Headboard: DIY from garden trellis
Curtains: West Elm
End Tables: Anthropologie
Lamps: Target (similar)
Floor mirror: Pottery Barn