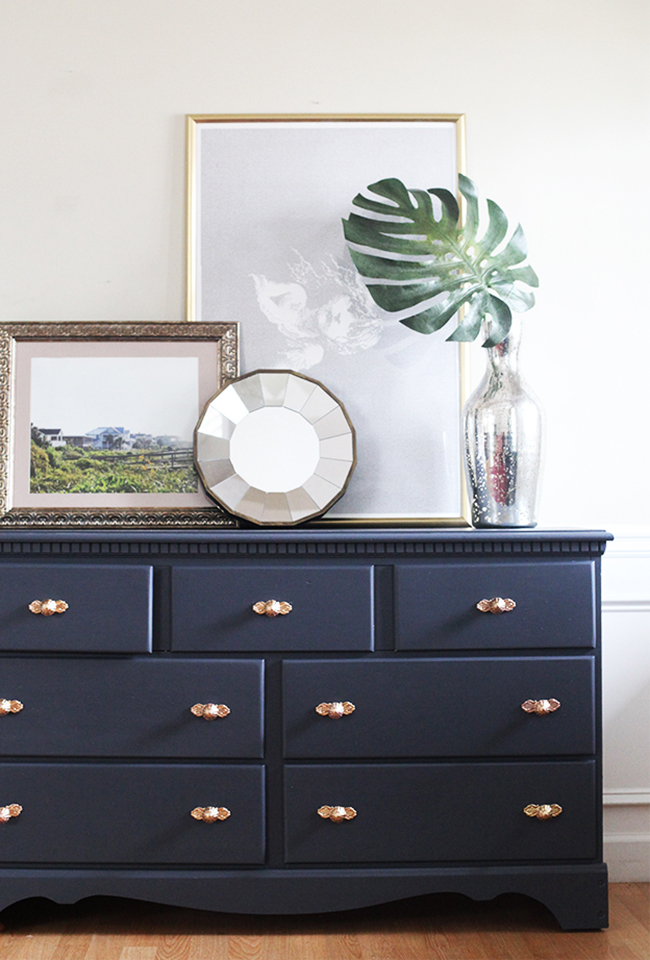 You all remember our Flea Market Fixer Challenge with Valspar? We found this really cool dresser to use as an entryway table. It was already painted in a flat navy and teal finish, and my goal was to turn it into a darker grey color with gold finishes. We used Valspar's chalky finish paint to turn this piece around.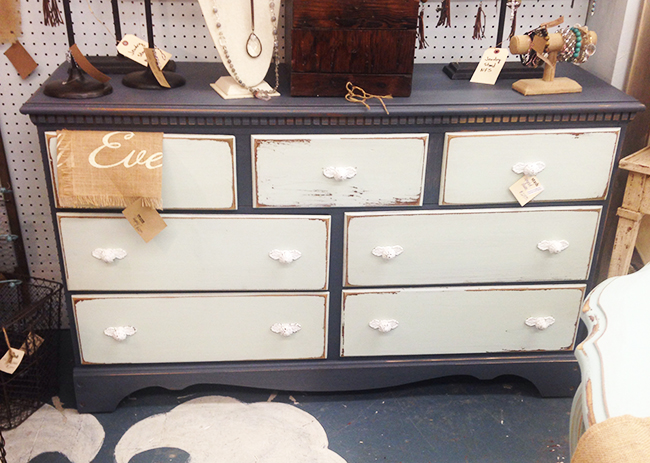 Here is the before and photo! Usually to prep the piece you would want to lightly sand the surface if it is a glossy paint or texture. Since this was a matte paint that was already applied, we just cleaned the surfaces before applying the chalky finish paint. It was kind of wonderful to start painting and see an instantly thick rich color coat. If you apply a second coat make sure you have 4-8 hours in between to let dry thoroughly. There are 40 tintable color options for the paint, and Opera Gown was just what I was looking for.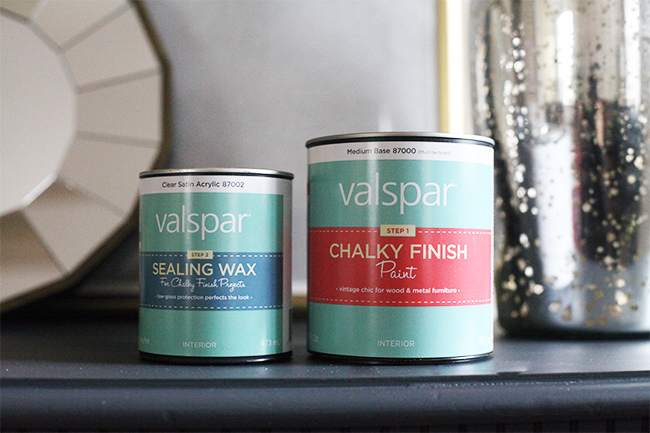 Wax Finish: To apply the Valspar Sealing protective wax finish we used an old cut up t-shirt and a paintbrush. Brush the wax on in small areas in the same direction, then wipe with the t-shirt to remove excess. Repeat until all the surfaces are covered. I was aiming for a more satin finish so we applied a second coat after we let the first one dry a whole 24 hrs, although you only technically need 4-8 hrs.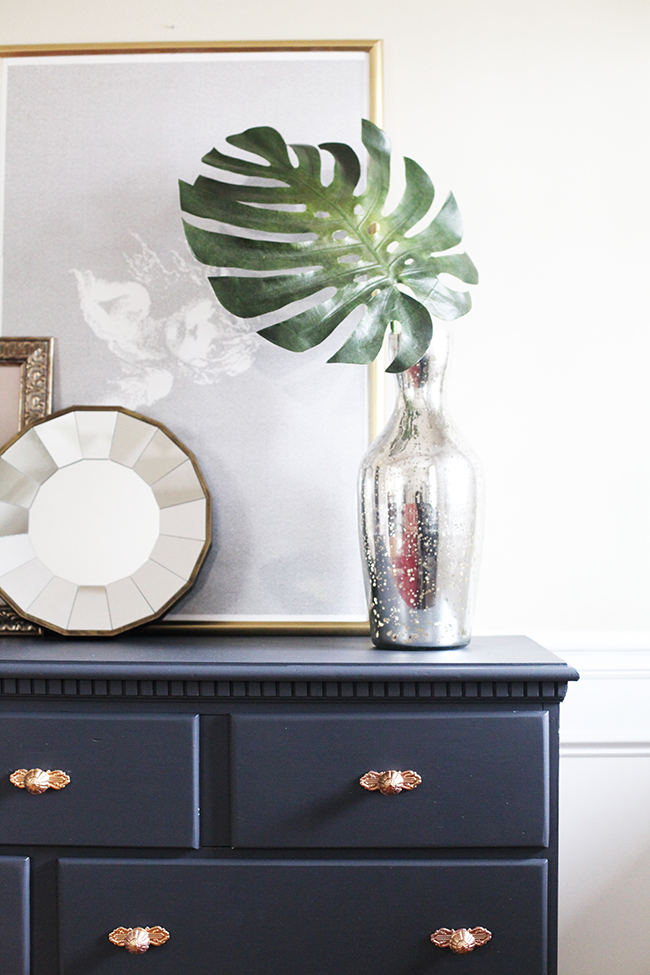 For the white pulls, I used a gold leaf paint to turn them around into a sheek looking finish. We are working on our living room right now, and these colors blended well with the color scheme we already have going. If you can re-purpose what you already have, you will find it incredibly gratifying:)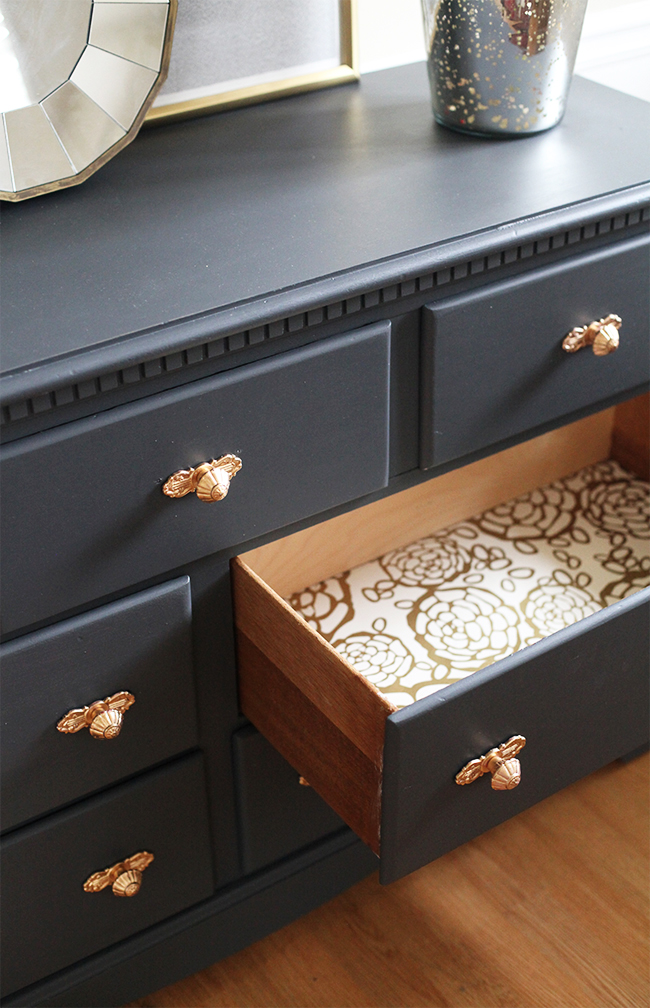 I thought it would be cool to line the drawers with leftover wallpaper I had on hand from our dining room. We are using these drawers for storage including old records and kids puzzles:) Even though no one will see the insides but me, I couldn't resist. You can tell I love these types of projects;)
The Valspar chalky finish paint is now available at Lowe's if you want to go tackle your next project:) I am on to my desk! It sits right next to the entryway table so I will also be painting it Opera Gown color. Will show you how it looks when it is all finished!

This post is in partnership with Valspar. A brand we genuinely value and approve of. Thanks for supporting the companies who make this blog possible!