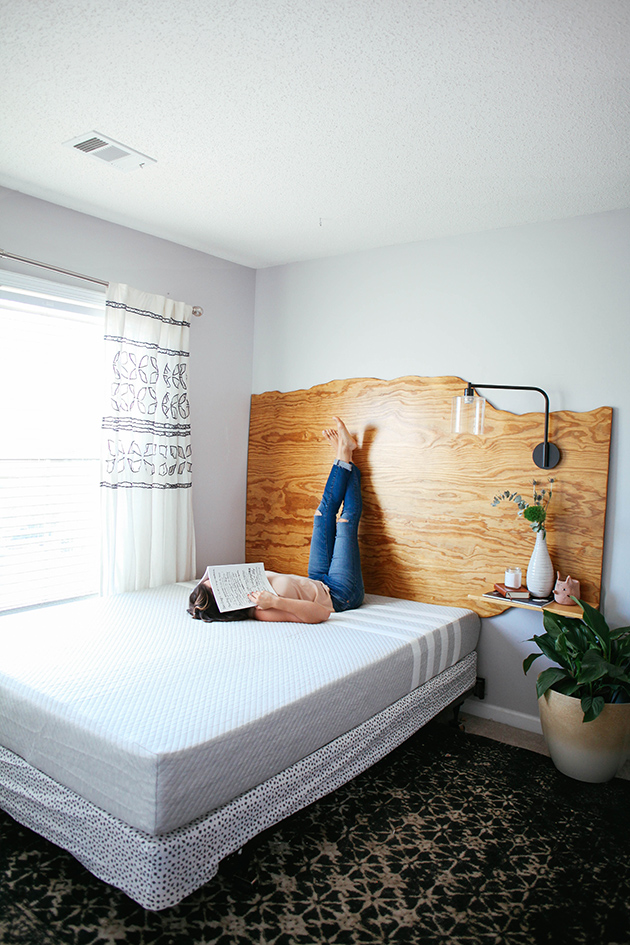 Let's talk sleep for a second, shall we? Gabe is convinced he would thoroughly appreciate being a professional mattress tester. (I don't doubt it.) We take our sleep very seriously around here, so when the online mattress company Leesa asked if we would try a Leesa Sleep Mattress, guess who was more than eager to give it a try?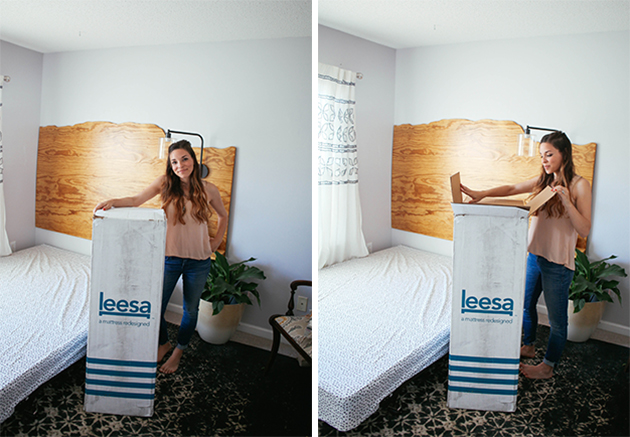 We knew we needed to replace the mattress in our guest room, but weren't quite sure where to begin. Many mattresses cause neck and back pain for me, and I certainly didn't want our family and friends experiencing the same thing when they visited. I couldn't wait to put this Leesa mattress to the test since I had only heard good things about it.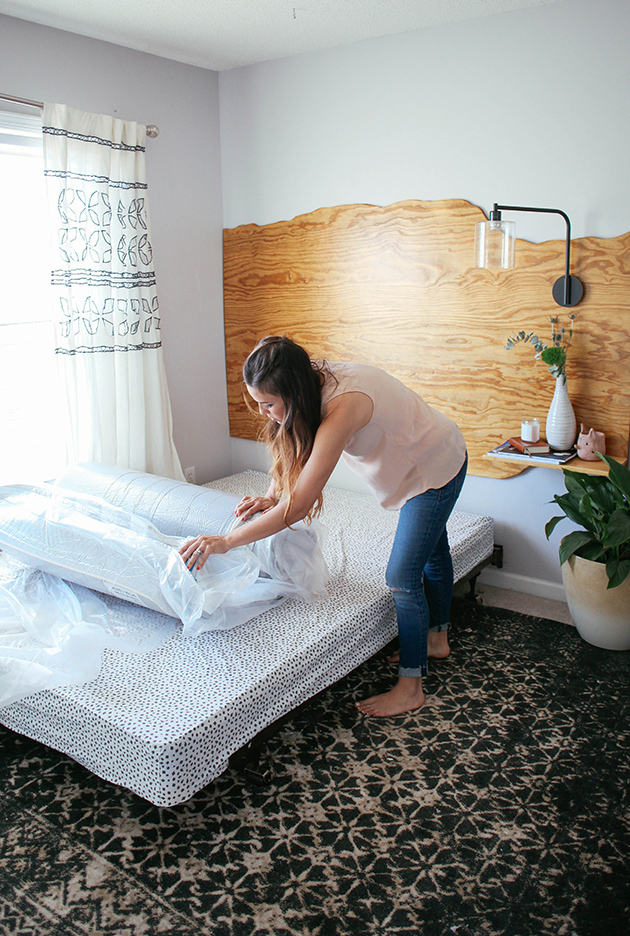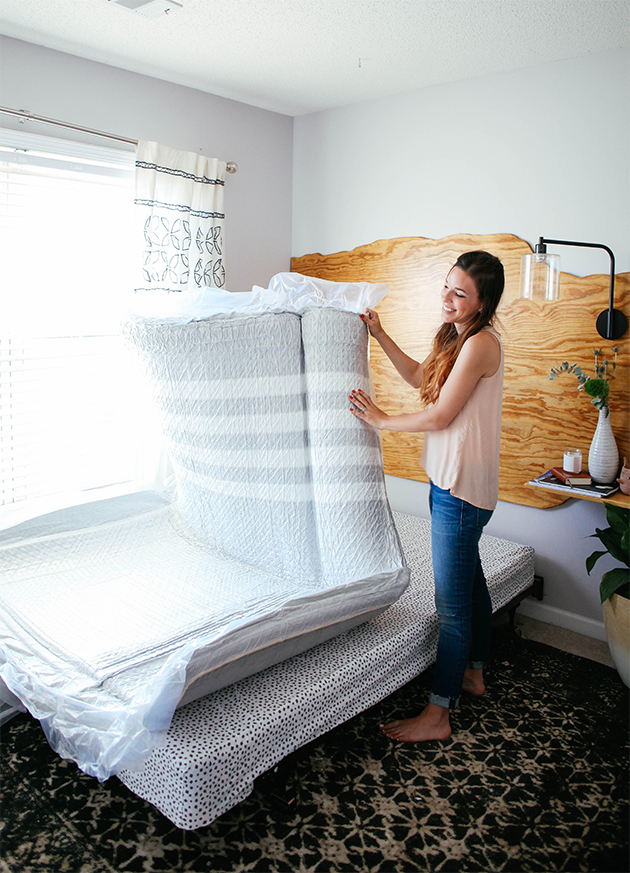 The mattress arrives in a box and you immediately think, there is no way my solution to blissful sleep fits in this box. When you pull out the mattress, it is compressed in the plastic wrapping, so as soon as you unroll on the box spring, it starts to rise and take shape. It was quite fascinating to watch actually!
I beat Gabe to the testing it out, and we are fighting over who gets to move into the guest room thanks to the blissful sleep it indeed provides. Needless to say we are contemplating getting one for our own room now. A few more details about it: It is a 10 in. hybrid foam mattress with several layers designed to support a restful sleep, including a 2" high-density memory foam layer and 2" of a cool foam called Avena, which is perforated to keep you cool. Which of course, all makes perfect sense considering I woke up with no body aches and uninterrupted sleep for the first time in months! Anyone raising little ones at the moment knows how valuable an uninterrupted REM cycle can be, right? 😉 It's also important to note that Leesa donates one mattress to a shelter for every ten purchased.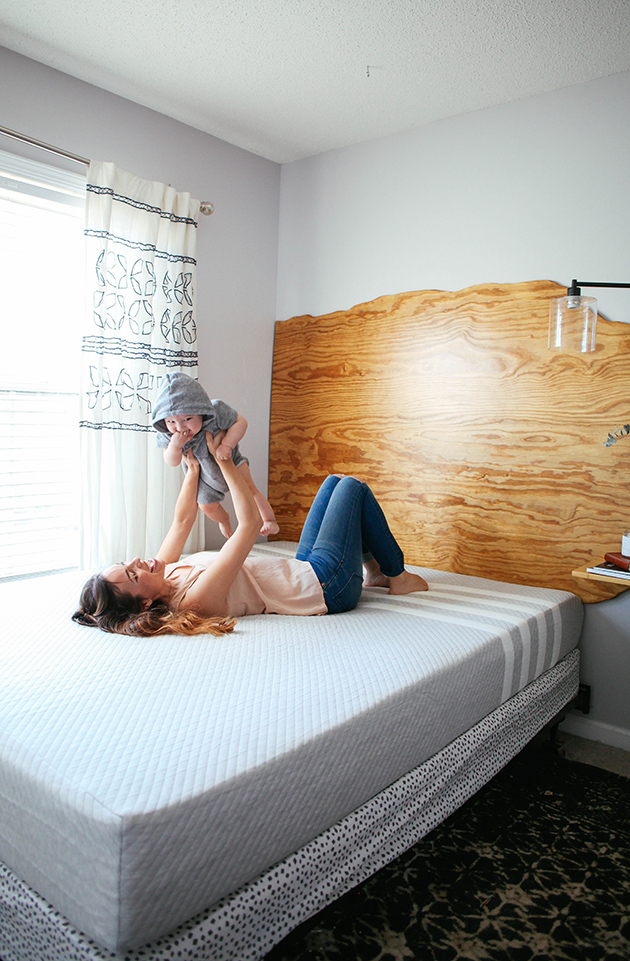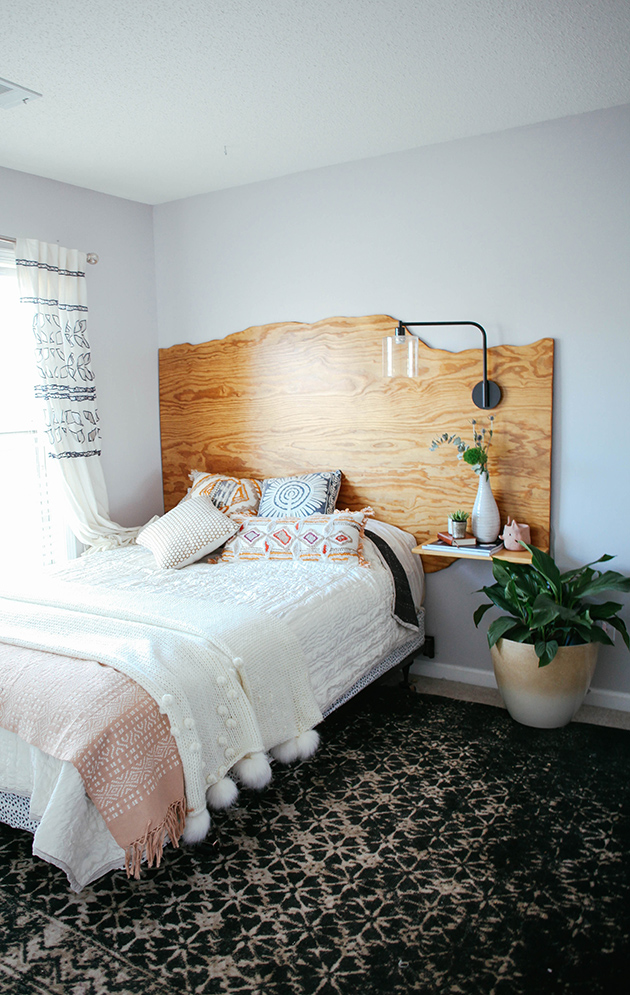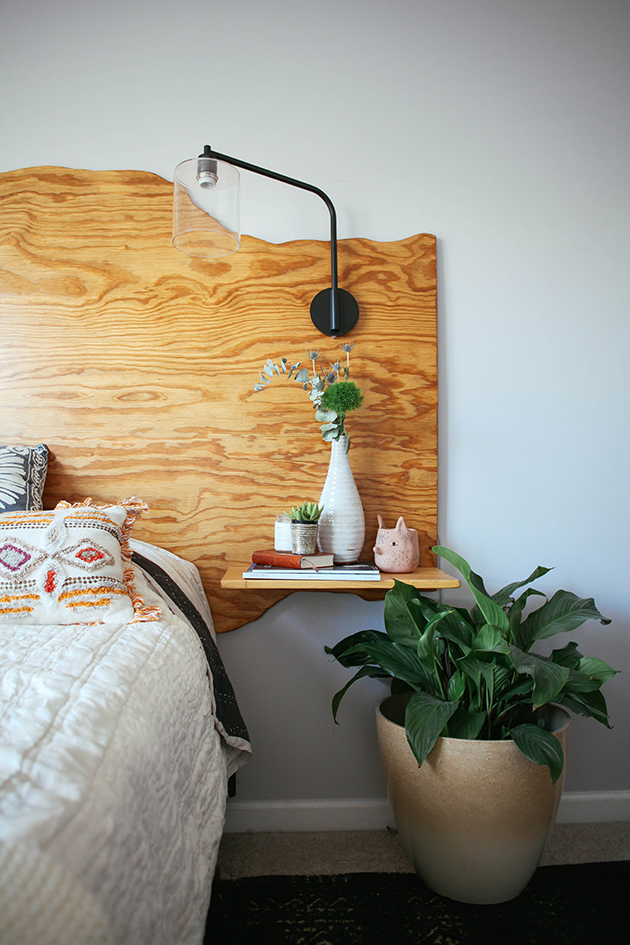 The Leesa mattress is available exclusively online, with free shipping right to your door, and a 100-night risk free trial. (I am all about a risk free trial! I'd risk free trial my caramel lattes if I could!) I am excited to share a discount code just for readers: use code HONORDESIGN for a $75 discount off your purchase. I wish you peace filled slumber!
*Thank you to Leesa for sponsoring this post, all opinions are my own.