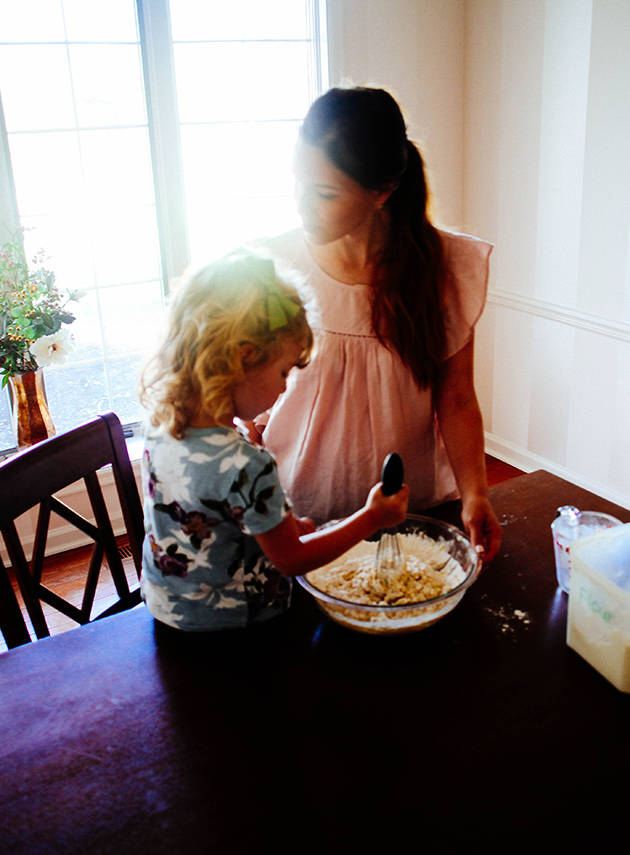 Making hot cross buns with a little help from miss Veronica. Good Friday traditional food that is so good with soup.
Oh the egg hunt anticipation!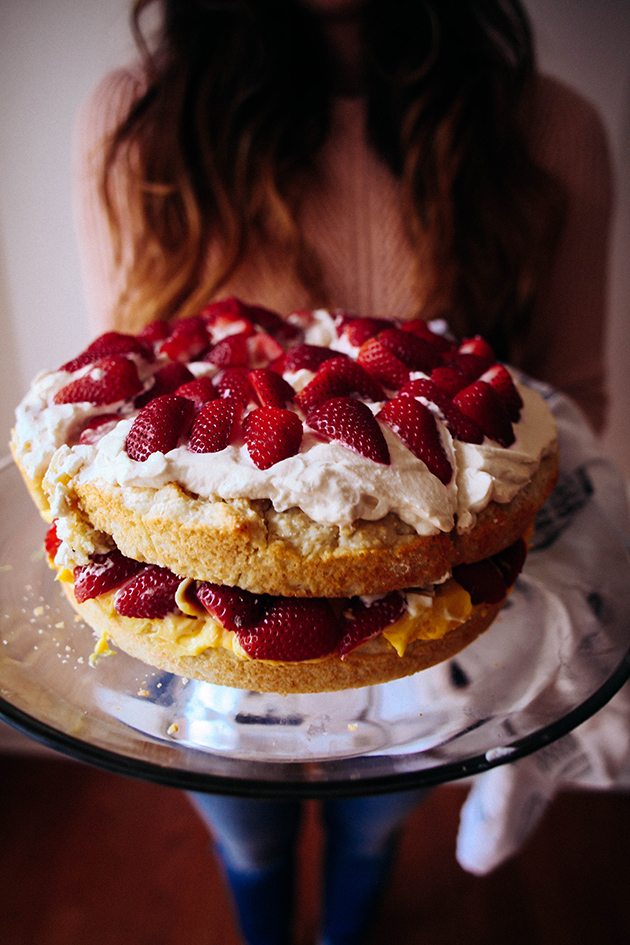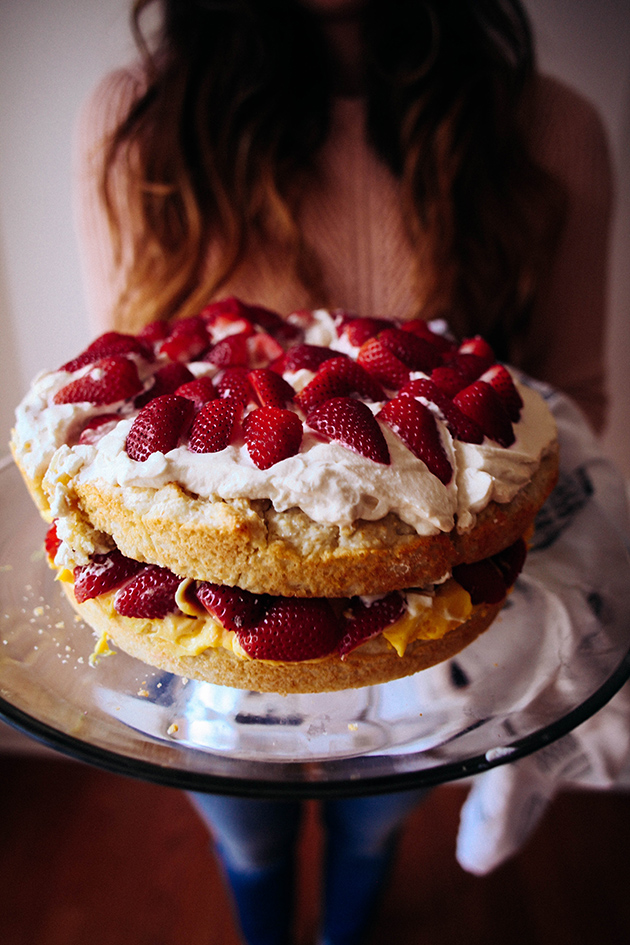 Spent the rainy half of the day with my mom in the kitchen. We made my sister's Easter Dinner lineup + Strawberry Shortcake.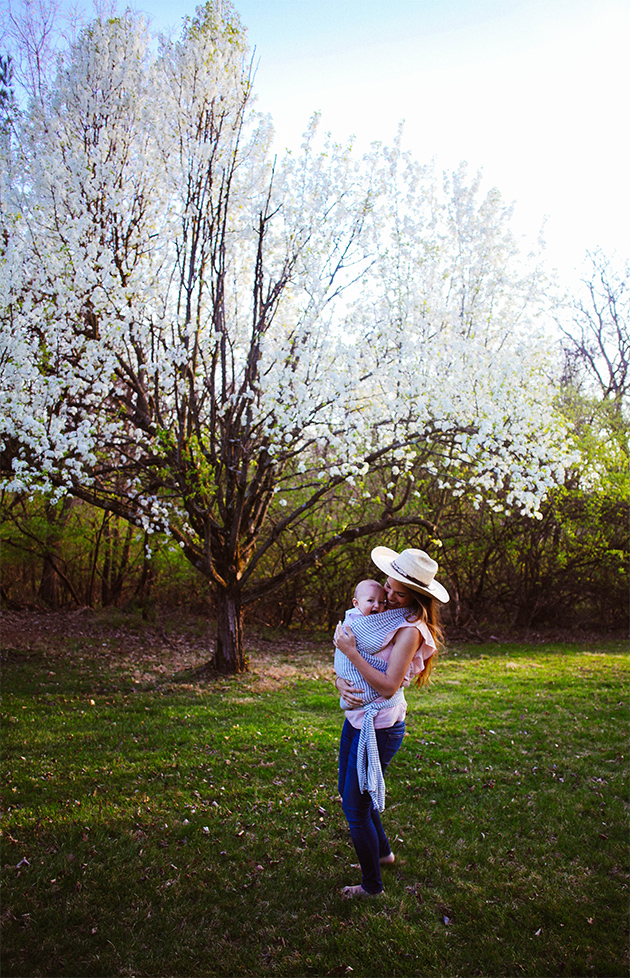 Rocco's first Easter was largely spent attached to his mama's hip, or tucked in his pouch. I didn't mind one bit…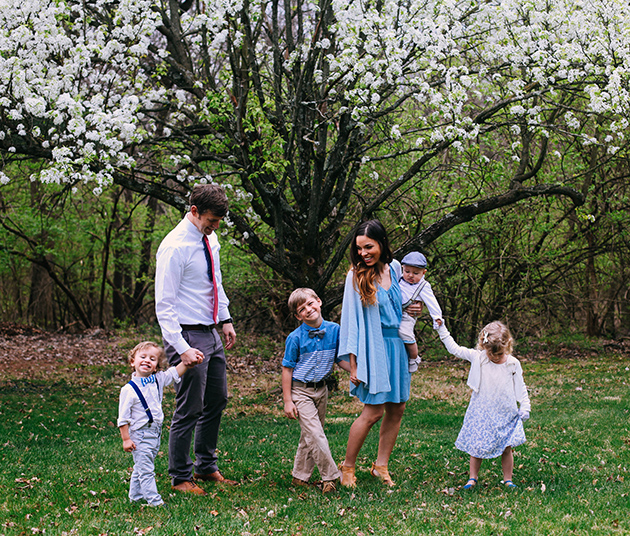 A few of us got the cheesy smile memo…
We made a trip to St. Louis for Easter to escape the Atlanta rain, and spend the week with my parents. We don't get to see them often, and it was such a bonus to spend Easter all together. St. Louis is pretty breathtaking this time of year. It made me so happy to see our kids have the ability to run wild and free in their backyard and neighborhood for a few days. I kept forgetting to take pictures throughout the time there, but we were able to pull off the classic Easter pic of a few smiling and the other half of us out to lunch. I'd say a more accurate perception of life with little ones anyways.
So thankful for the experience of Holy Week and Easter Sunday every year. I will always need forgiveness, a reminder of how far God's love will go to reach us, and the ability to choose hope in the His promise of eternal happiness.
I hope you had a wonderful Easter with your families!