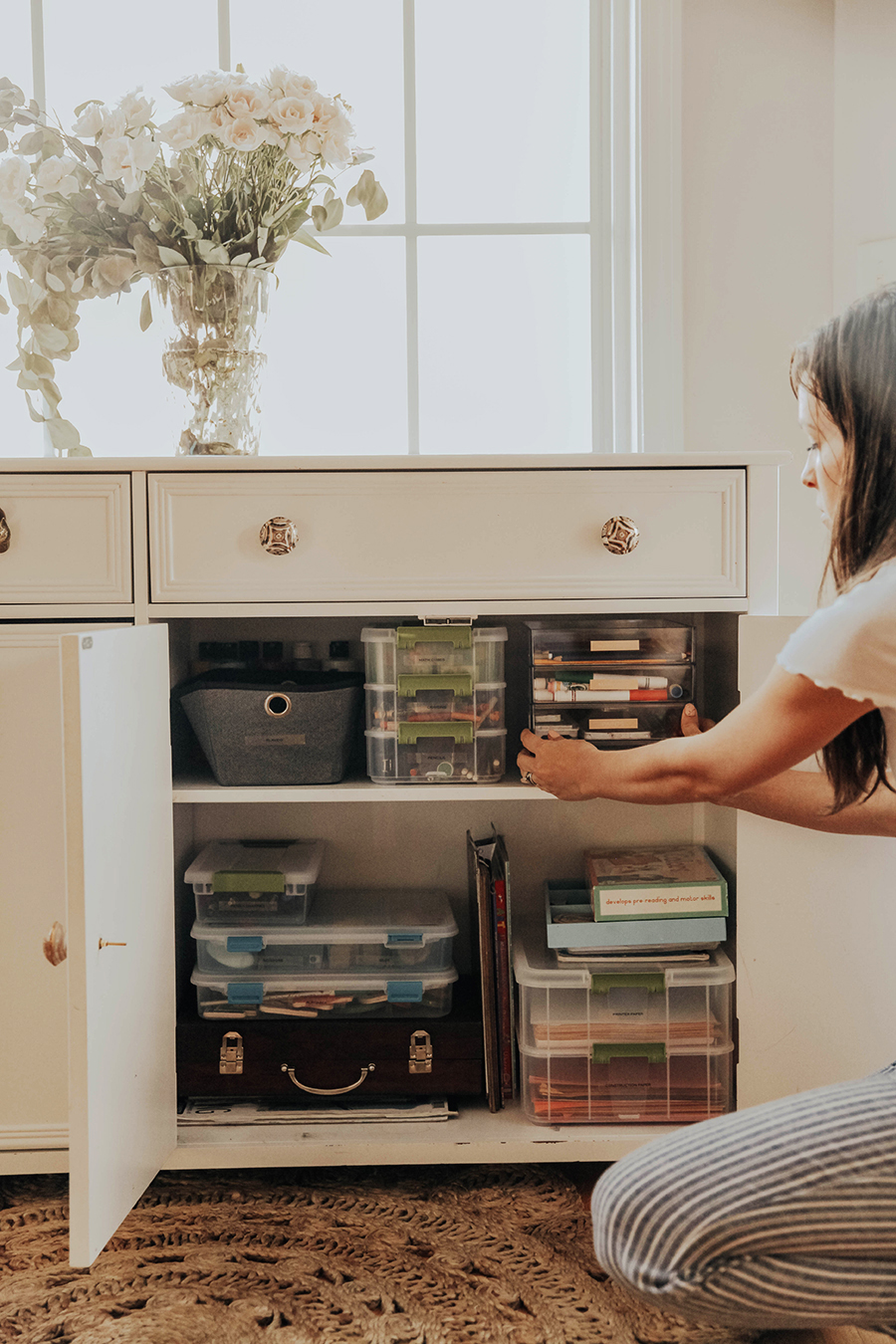 This post is sponsored by Brother, and all opinions are my own.
One of the big goals I had this year was to get our house into a state of better organization. With many little ones, keeping things de-cluttered is a must. It helps my kids find what they need, and also keeps me sane in the process! I honestly could not believe how timely this P-touch Cube label maker came into play, and I can't wait to show you a few ways we have used it to organize our lives over here!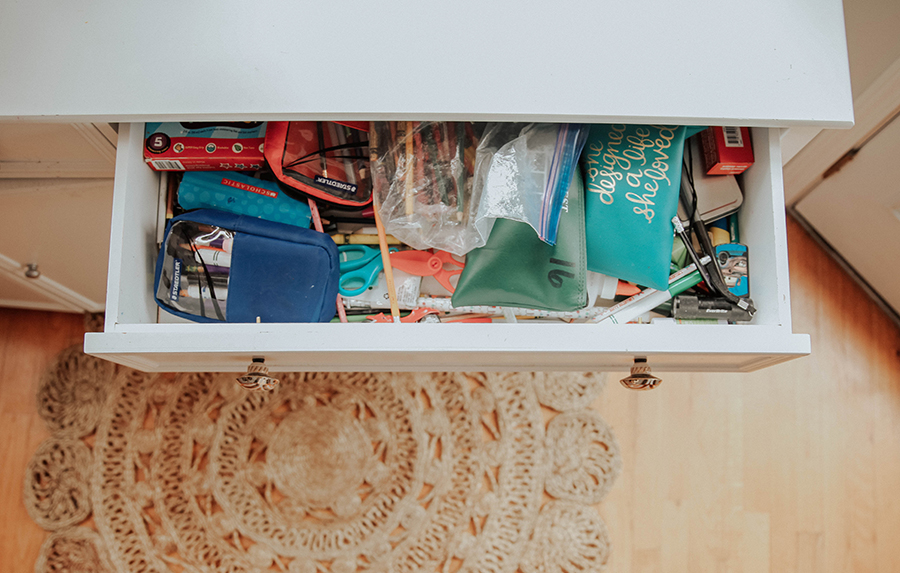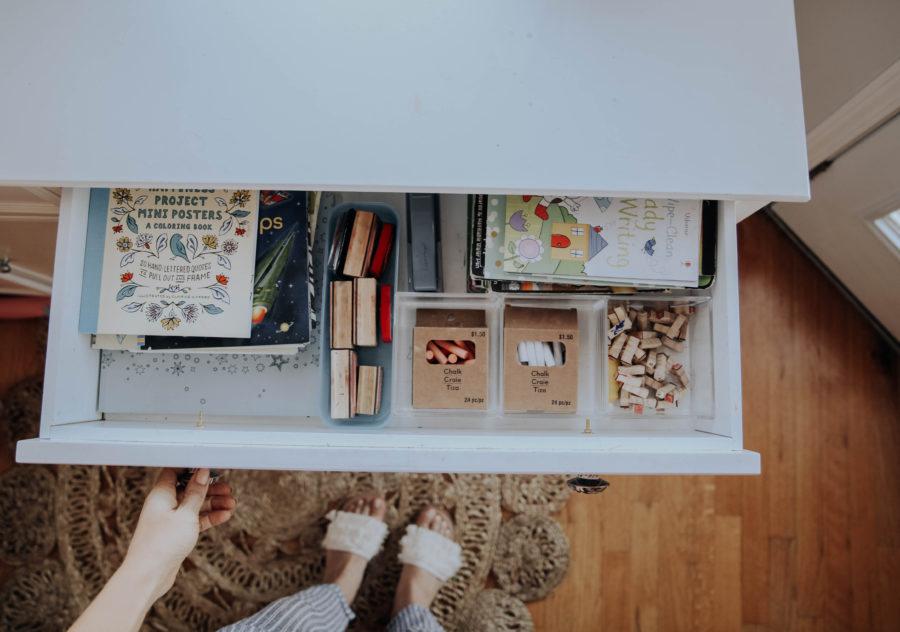 While we are finishing the basement art corner, we have everything up in our breakfast buffet cabinet off in the kitchen area. My kids want to do art projects daily on our big family table, and the shelves and drawers were becoming a hazard to say the least. I pulled everything out one morning and spent time sorting and re-grouping. I found some really helpful snap and go stackable bins and acrylic containers to organize the supplies. Some of these containers had sections inside which are helpful for smaller items.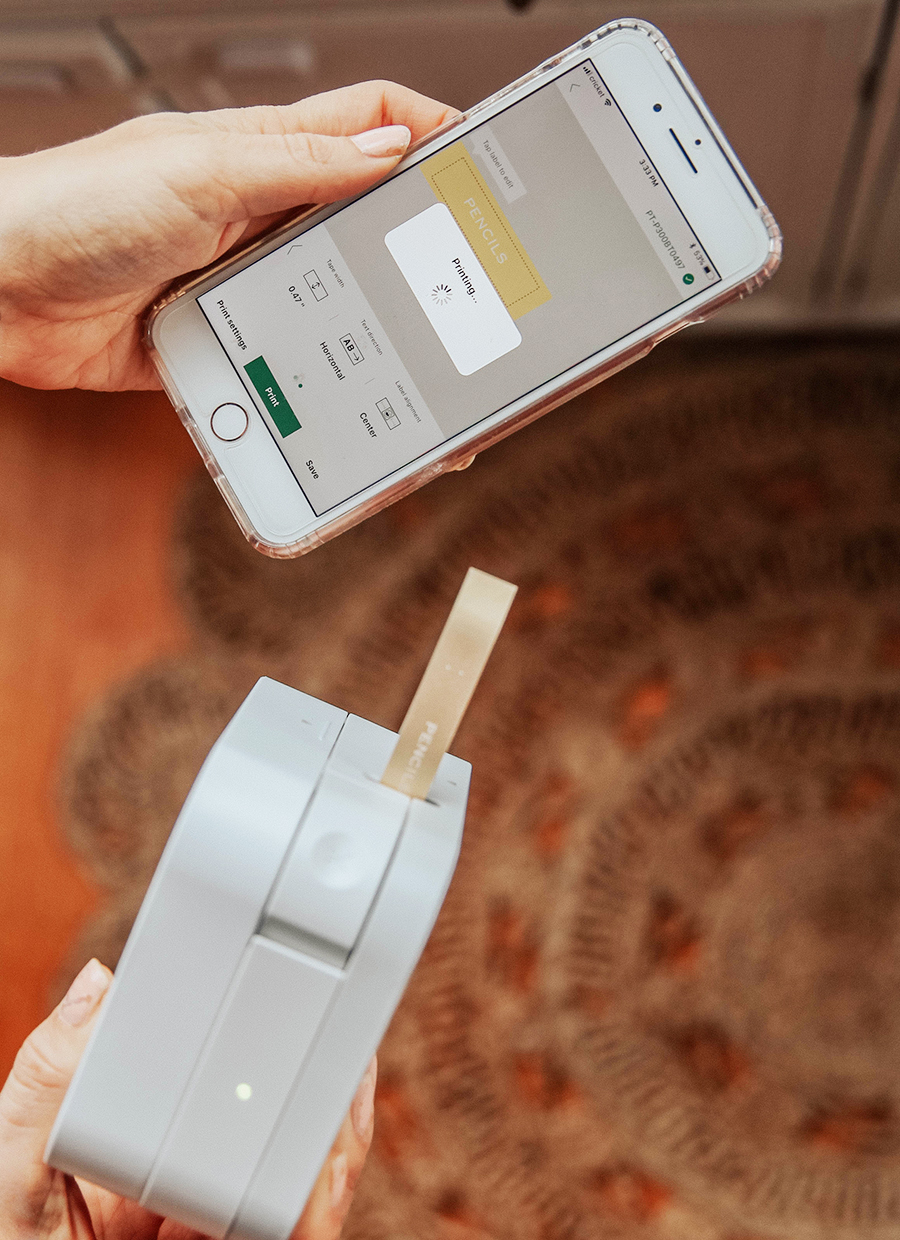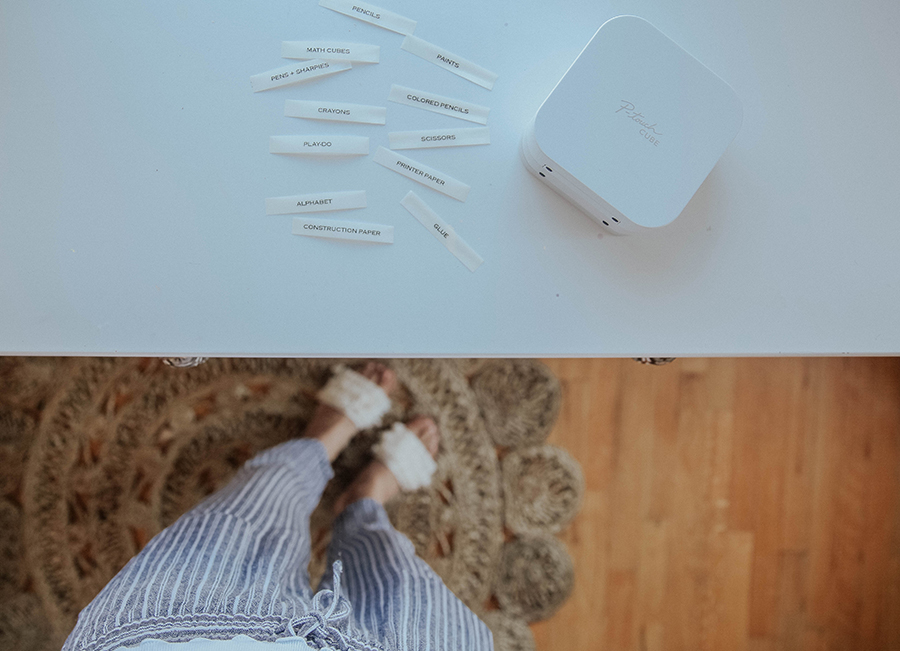 The P-touch Cube is a label maker with Bluetooth wireless technology that you can connect to your smartphone or tablet to print directly from your device. I downloaded the P-touch Design&Print app to create the labels. The app is super easy to use. It is insane! I was able to select font style, size, and color and printed all of the labels I needed in 10 minutes. It saved me so much more time than the previous punch labeler I was trying. I now want to label my life away. No holding me back!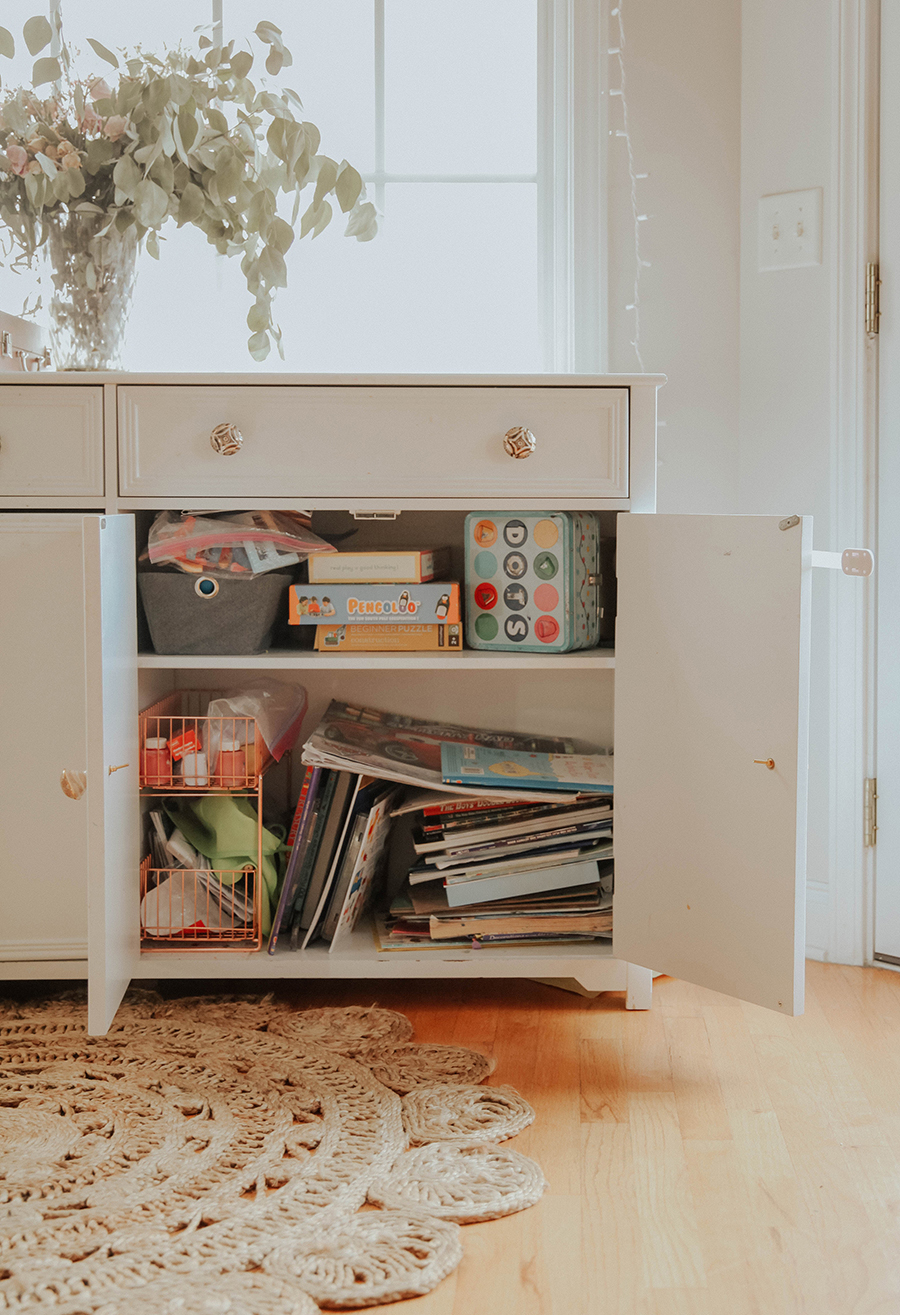 before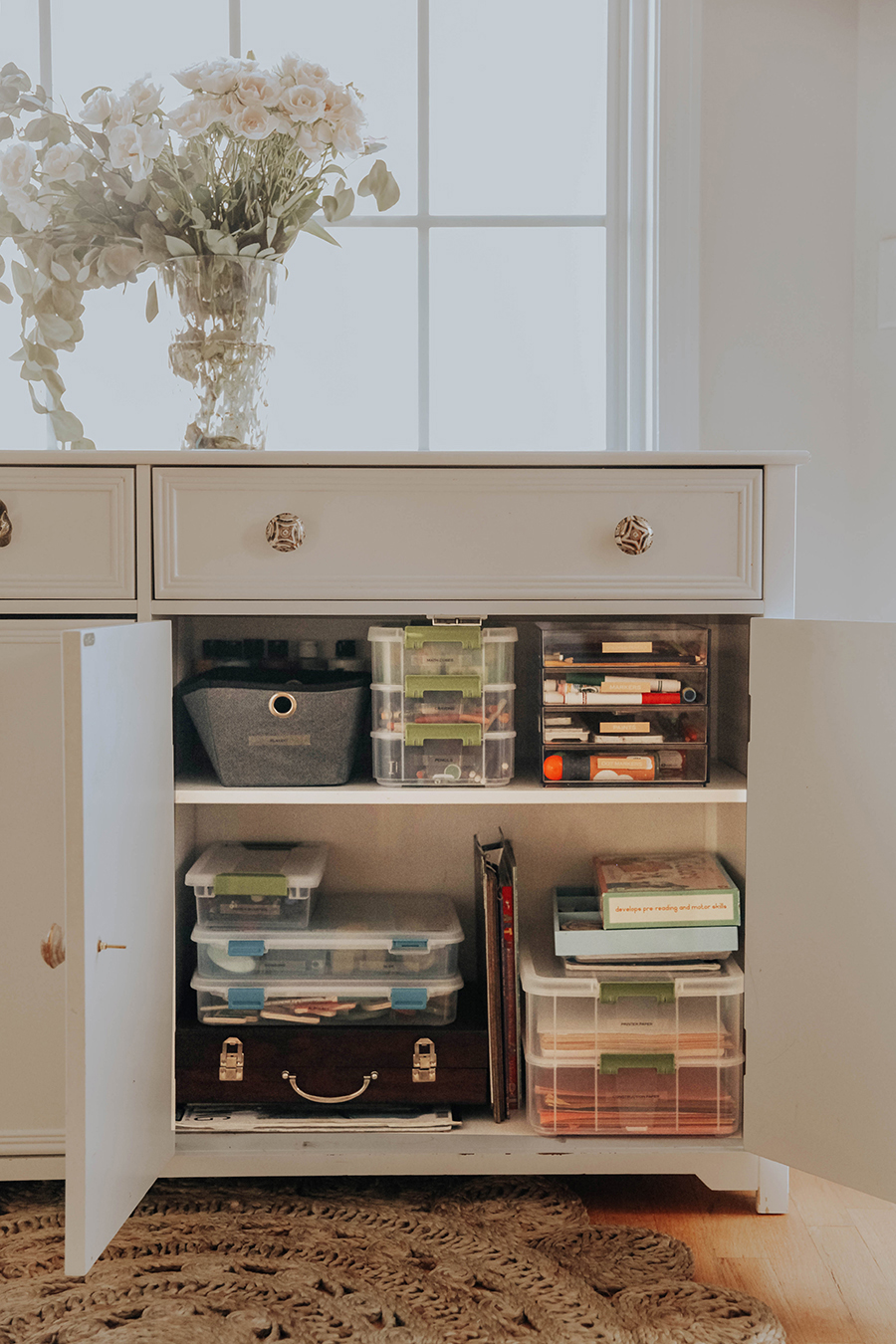 after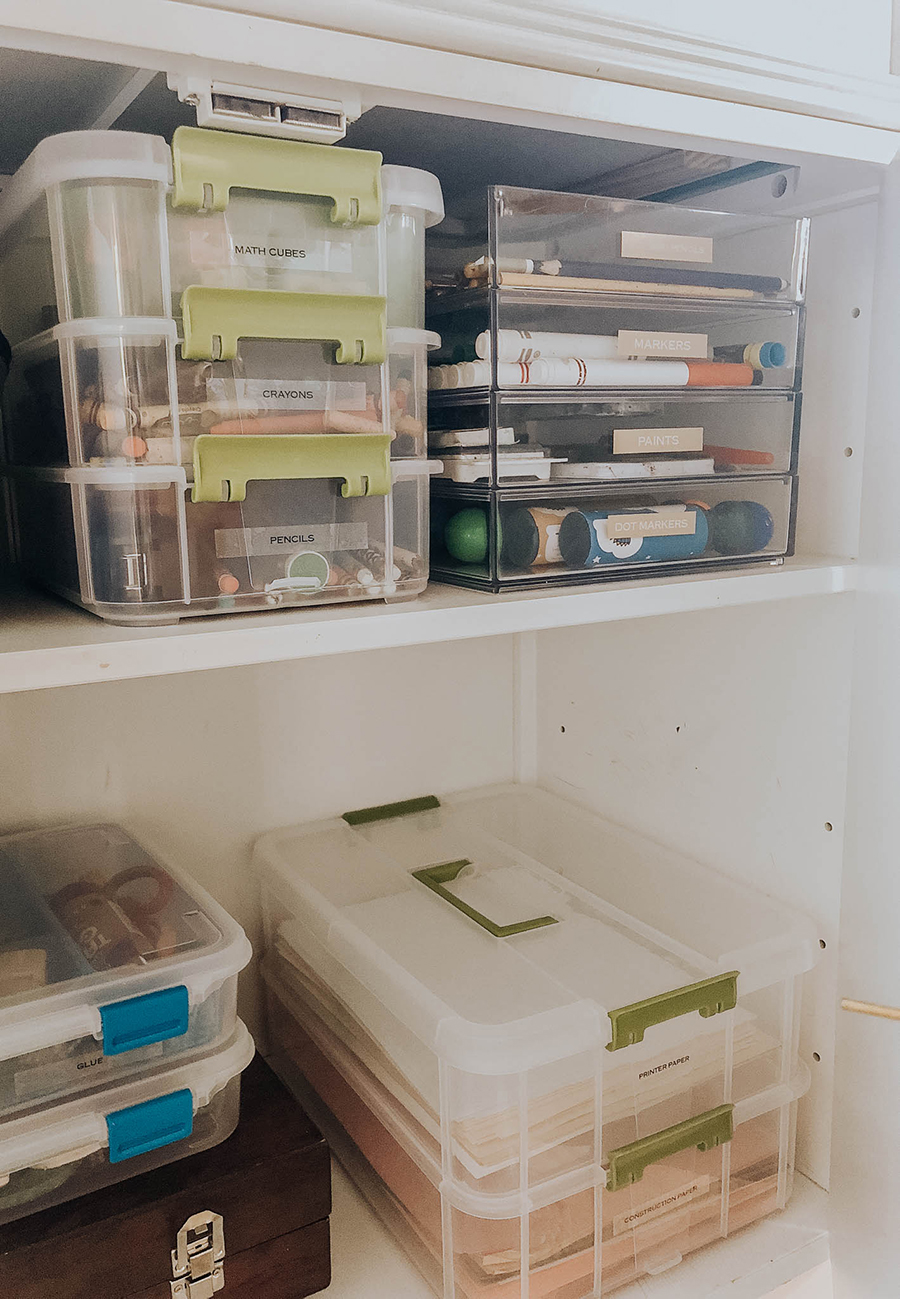 You can also get several different P-touch TZe laminated tape color options to snap into the P-touch Cube if you want to color code. I used white on gold and black on clear tape for this particular project. After printing all the labels, I was able to just peel and stick on each bin. My kids of course have now been into the cabinet even more because everything feels like new. (You can purchase the P-touch Cube online at Staples.com and through other in-store and online retailers.)
Other ways I am going to use it: Pantry, spice cabinet, refrigerator, linen closet, etc. I'll share more ideas soon!
Thank you to Brother for sponsoring this post. All words expressed are my own.