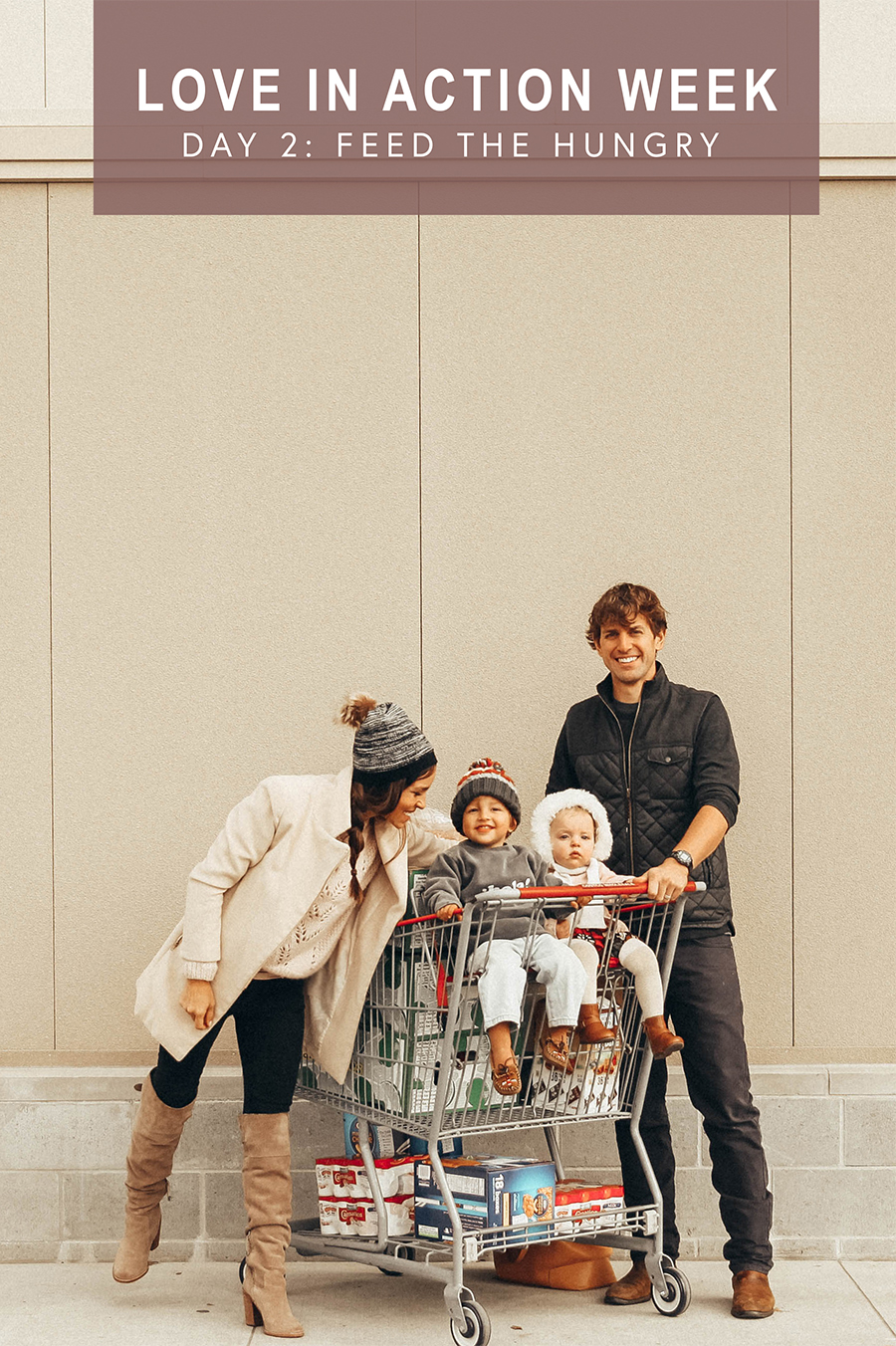 Today's Love in Action post was our kids' idea. They really wanted to help "bring food to people who don't have any dinner." Local food banks across the country have a shortage this year due to so many natural disasters. As they are preparing to provide Thanksgiving Dinner for as many people as possible, we knew this would be something we could get our whole gang involved with. Food can be a language of love when someone is experiencing difficulty in one form or another. A warm meal and shelter during a holiday can provide a sense of community and support during an otherwise difficult time. It doesn't have to be difficult to help feed the hungry! Here are a few ideas we came across after calling around to local places in our city:
Sprouts Grocery story offers pre-bagged Thanksgiving meals you can add to your cart if you are already grocery shopping. You pay for it at checkout, and they deliver. You can't get easier than this!
City food banks – Most cities have a website or place you can sign up to volunteer to serve and deliver meals, as well as drop off donations. For instance, here is Atlanta's food bank website.
Local churches – Many churches already organize food drives to bring to organizations like St. Joe's that work directly with families experiencing hardships. This is a great way to join forces without having to organize your own food drive.
Soup Kitchens – Many soup kitchens are in need of volunteers to serve meals on Thanksgiving Day and year round. I can't wait to do this with my little ones once the babies are a little older.
We hit up our local Costco after calling St. Joe's food bank to see what their greatest needs were this year. Gabriel, Veronica, and Max are especially eager to help, and want to help us deliver the items. (Check our insta stories today for more behind the scenes!) It brings a lump to my throat thinking of how many people are struggling to make ends meet. If each of us just added a meal or two to donate to our local organizations, think of how many people across the country we could reach.
Thank you for reading, for your incredible response to yesterday's post, and for being such a wonderful group of people to write to each day. We appreciate you! Stay tuned for more ways to put love in action this week:)
Gabe, Anna, and the fam.