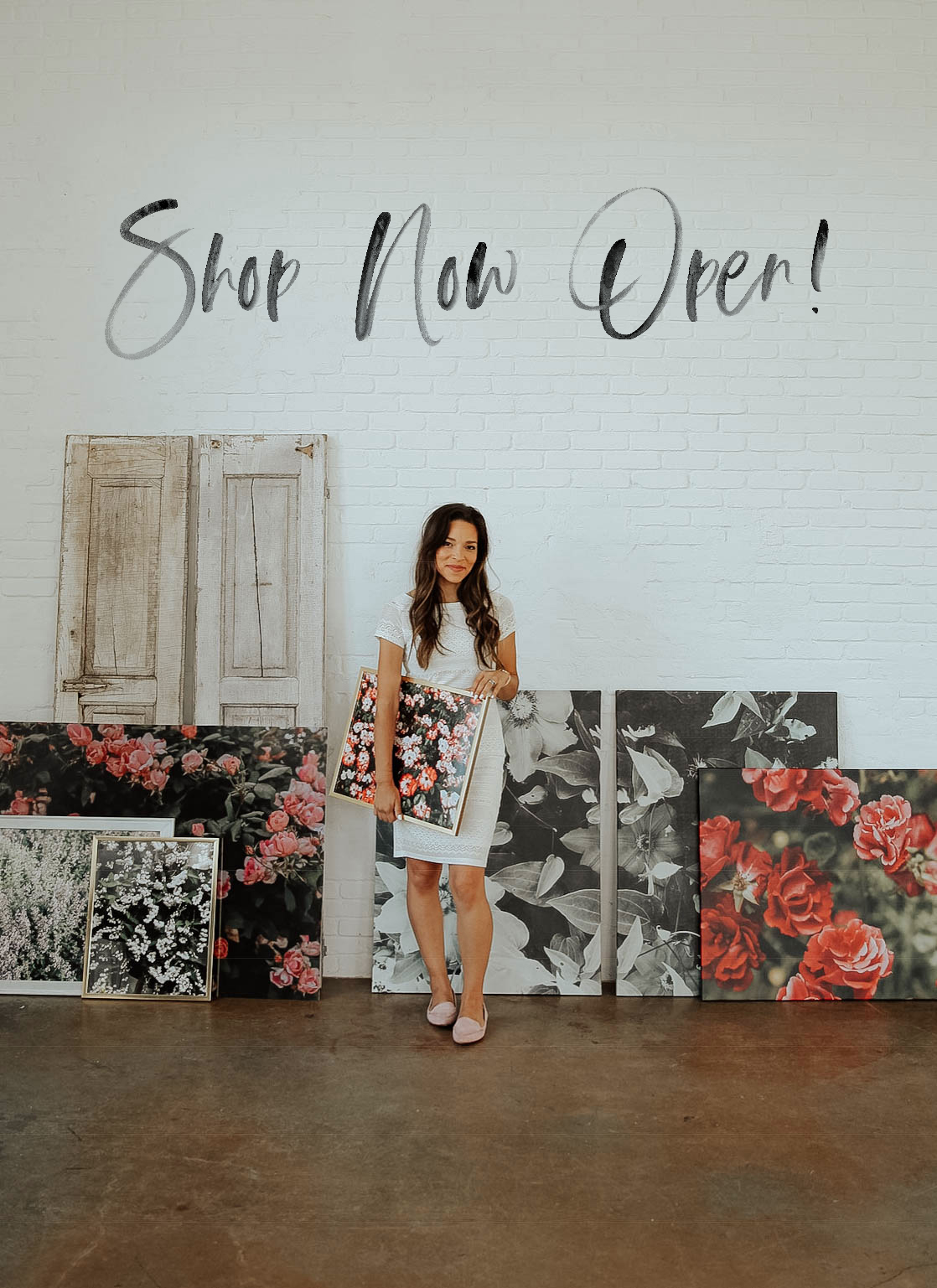 Life has been a little fast paced for the Liesemeyer family these last few years….. babies, moves, loss, job changes, school changes, and the list goes on. Although Gabe and I dreamed about opening a shop together some years ago, it was always just in the theoretical department. We kept receiving little nudges from many of you readers and friends, and when the window opened, we decided to turn it into a door and barge through. Imperfections and fears aside, we decided to launch an IHOD SHOP! We hope it can be a place that helps make your house a home, because we know just how important "home" can be. You will be able to watch it grow in phases as we add more products every month! Go ahead and have a peek: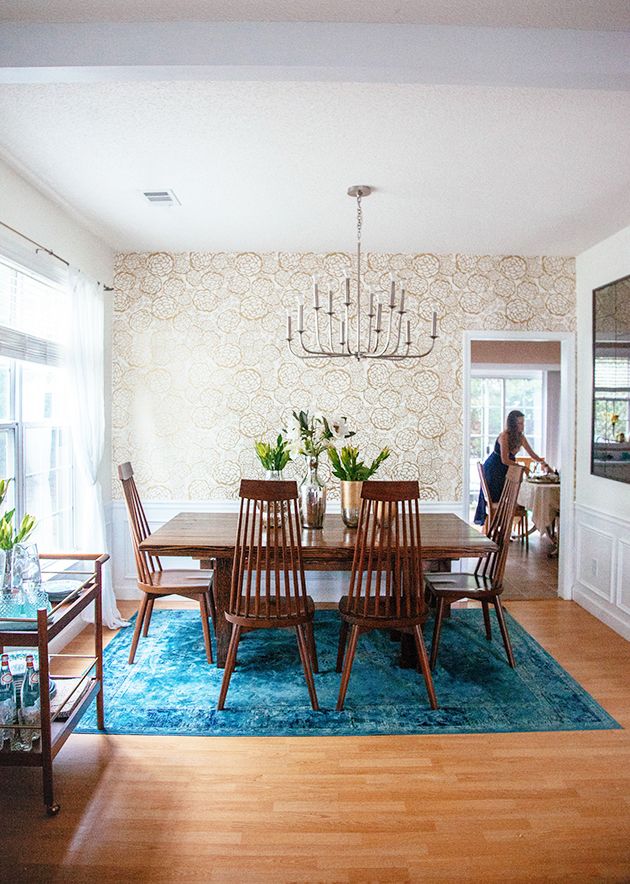 What you can expect in upcoming months:
Gabe comes from a family of wood workers and carpenters, so in recent years he has been able to develop the art of furniture making! He hopes to be able to bring you more hand built furniture pieces in the near future including tables and headboards. However, already available for purchase are these hand built clothing racks in two color options and varying width options! Gabe is a man of detail, so you can guarantee these are made with care.
You can expect to see new products launching every month as we team up with a few makers in the family. We also may or may not have some one of a kind rugs coming to the shop very soon! We can't wait to share these. If you would like to be notified with the new products drop, you can SIGN UP HERE for shop news (and special offers).
WHERE TO PRINT YOUR DOWNLOADS:
In this post, I wanted to share some of the best ways you can print the downloads to create statement pieces from your home at an affordable cost. We considered selling physical prints, but we hope this gives you more flexibility in how large or small you wish to print and accommodates all budgets! We have several designs coming your way soon….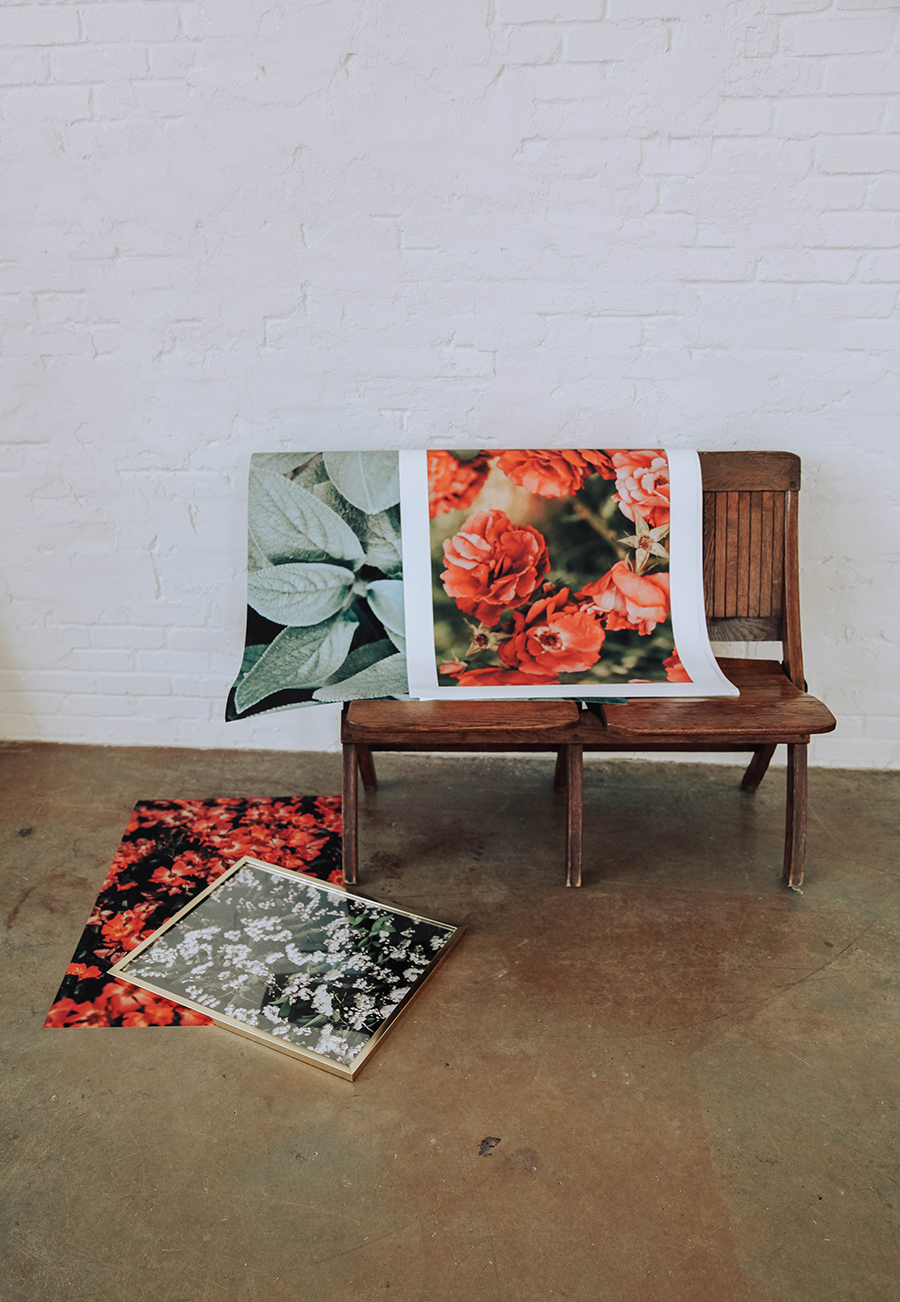 ARTIFACT UPRISING – By far the best quality prints I have come across are from Artifact Uprising. (As pictured in the prints draped over the bench above.) They print on thick high archival paper that captures every detail of a photo or artwork. They offer poster size prints as well that do not lose the quality. Here are all the sizes they offer. I also like how there is an option to print with bleed which is the larger white border around your image. They are offering a discount this week in honor of our launch too! Use code 'DESIGN10′ for 10% off any large format prints!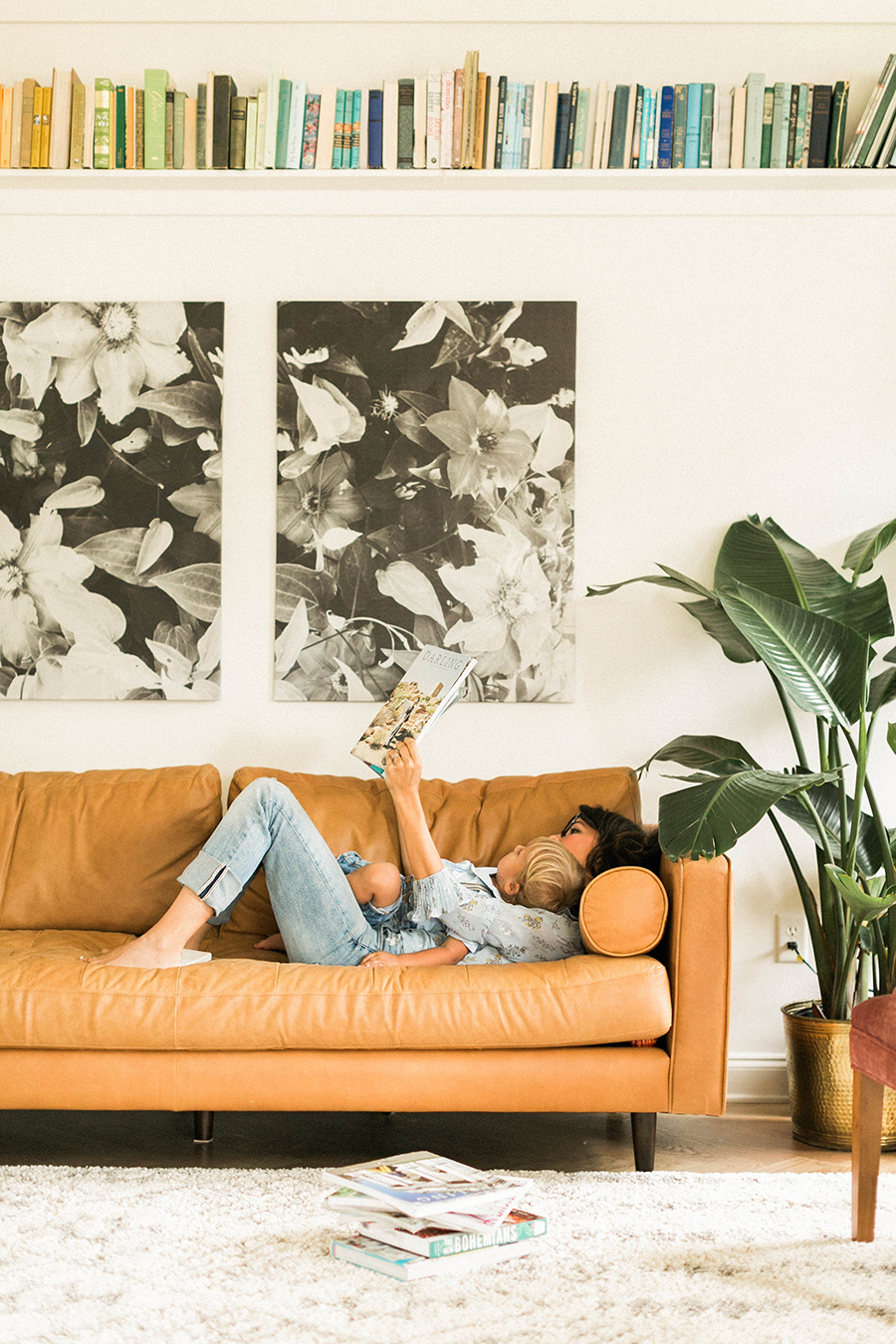 EASY CANVAS PRINTS – If you would like to print your art on large wrap around canvases like above our living room sofa, the best option I have found is easycanvasprints.com. They are the most affordable for the quality. I printed the black and white floral art duo in size 30 x 40 inches as pictured here.
COSTCO – Some Costcos have printing centers, and you can upload and order print or poster size options online! They ship right to you or you can pickup in store. I have had a great experience here, and cannot get over the prices. You can't beat $10 for a 20 x 30 inch print! The ones pictured here are 11 x 14 poster size and printed for $4 each.
UPS STORE – Your local UPS Store can also print color or black and white prints. The quality isn't as good as the options listed above, but for the black and white or minimal color prints it works. You can have them printed on cardstock.
LOCAL PRINTERS – If you would like a super large print (with an option to print on foam core or even plywood like pictured above our piano), local printers are your best bet. These are pricier, and depending on if you are getting poster or photo quality the price will differ. Here is a great post for how to print on plywood.
HOME PRINTERS – If you have a color printer, stick in some cardstock and instantly print your IHOD art prints from home! This would best work by fitting print to frame and printing on 8×11.
We ask that you please do not distrubute or share any files or artwork. It is meant only for a one download use so make sure to read the terms and agreement page. If you would like to share links to the art prints, by all means do!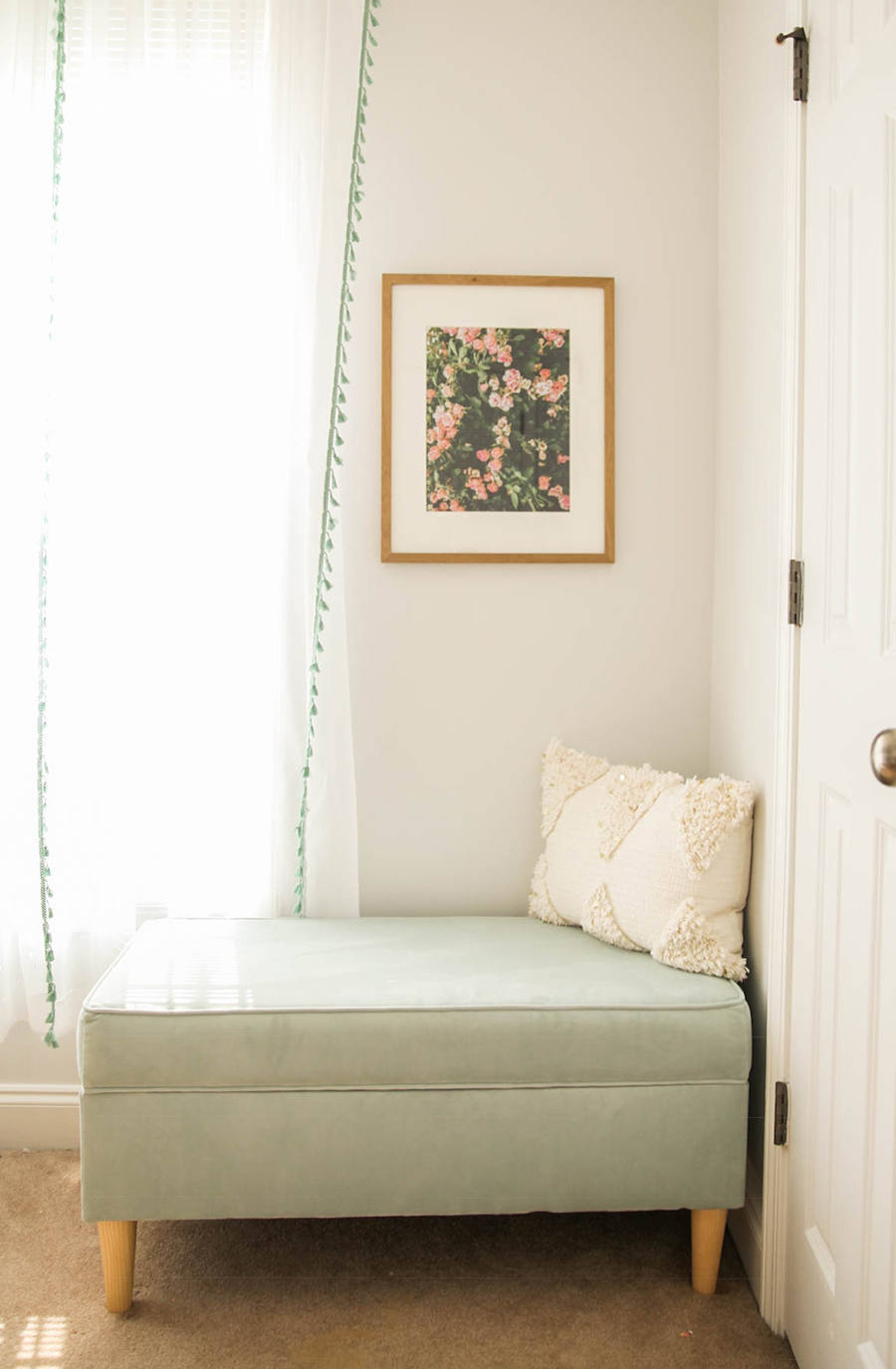 FRAMES:
I look in all different places for frames. Sometimes I will browse local flea markets and antique stores, and find some really great steals. Here is a list of places you can search for frames in all price ranges:
IKEA – They offer inexpensive frames in all sizes. Best for those modern white frames.
Target – Some of my favorite frames are from here! Float frames, wooden frames with a larger mat, etc. Just note that some of the Target frames break apart easily. This wooden frame pictured above is pretty good, and a decent price. This frame is another favorite that is pictured on our Luna print.
Craft stores – Michaels or Hobby Lobby often offer 40% off coupons on your mobile, and you can get larger frames for a really good price. The large wooden frame around our botanical print is from Hobby Lobby, and it was the best price I found for the quality!
Framebridge is another framing service we have used, and I love their modern frame selection! It's a higher end quality, and they offer custom framing in gallery wall sets!
Artifact Uprising has one of my favorite float frame designs.
In summary, if you decide to purchase a print download from the IHOD shop, here are the easy steps to turning it into art for your home!
Purchase a print from the shop – A downloadable file will be instantly emailed to you! (This file is for you alone!)
Upload your print to any of the above sites that offers large format prints or canvases! (Or print from your own computer.)
Frame your print or add metal clips to hang!
That's it! We hope you show us what these prints and furniture pieces look like in your homes. We would be so thrilled to see it. If you have any questions before you purchase, please email us: hello (at) inhonorofdesign.com and someone will respond quickly.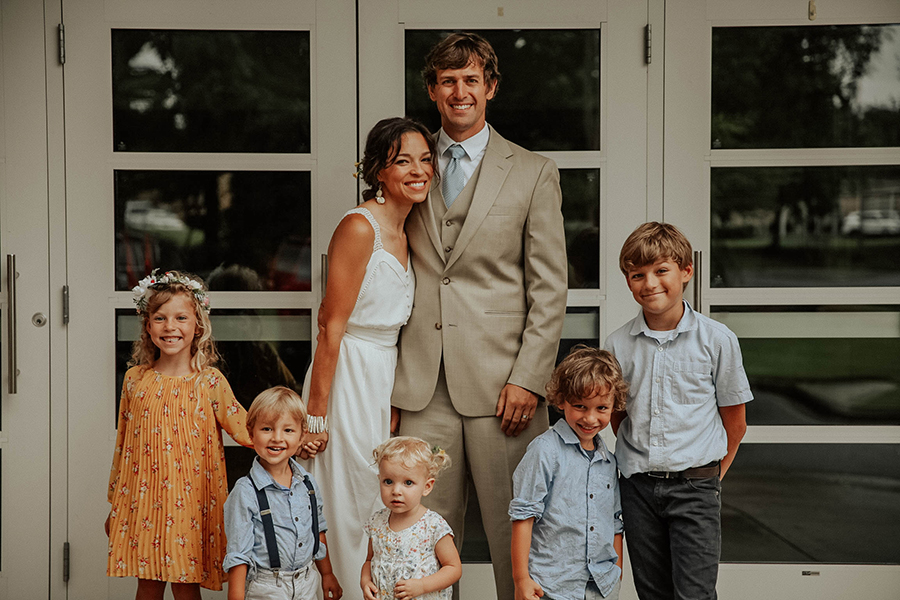 We thank you for the continue love, support, and encouragement you give us. It has pushed us to give wings to those dreams we were afraid to even voice aloud. We are so appreciative!