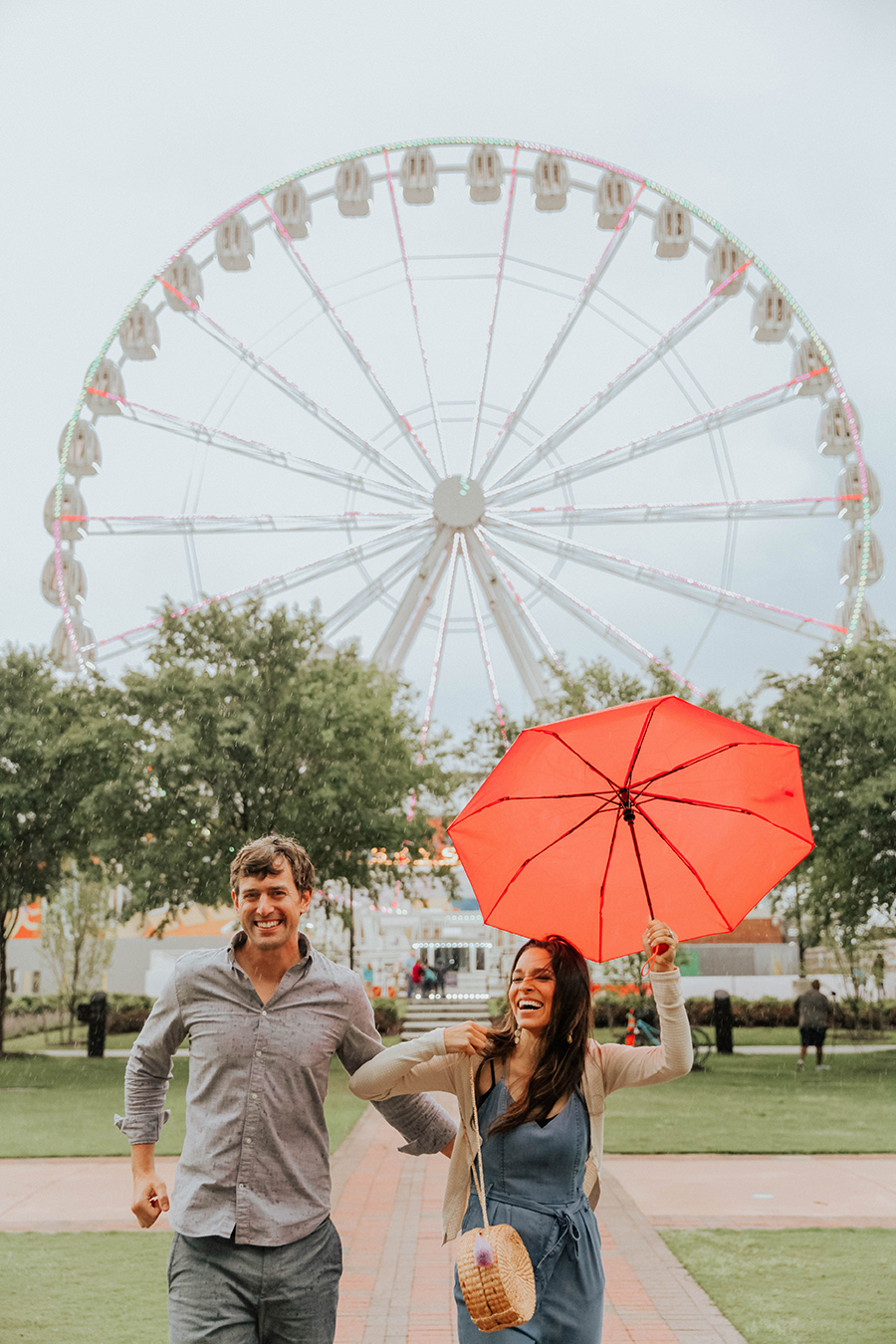 (Behind the photo: A photographer we met trying to get a night shot of the ferris wheel snapped this! We were trying to catch a ride when it started to pour. Unplanned moments always end up becoming my favorite shots.)
We have some fun news to share with you all today! Gabe and I were given the opportunity to team up with Garden & Gun Magazine (a home and garden, food, travel, and arts publication) to share a culinary experience of Norfolk, VA. You can imagine how wide with excitement Gabe's eyes got when he heard about this opportunity;) You can now see our re-cap of this experience in the October/November issue of Garden & Gun Magazine coming out mid September! For now, you can check out a summarized version of our culinary tour of Norfolk on the Garden & Gun website.
Our tastebuds are forever spoiled thanks to this city! We are so grateful for the opportunity, and enjoyed every sip, bite, and experience during this weekend. Here are some highlights not shared in the magazine we are posting here today…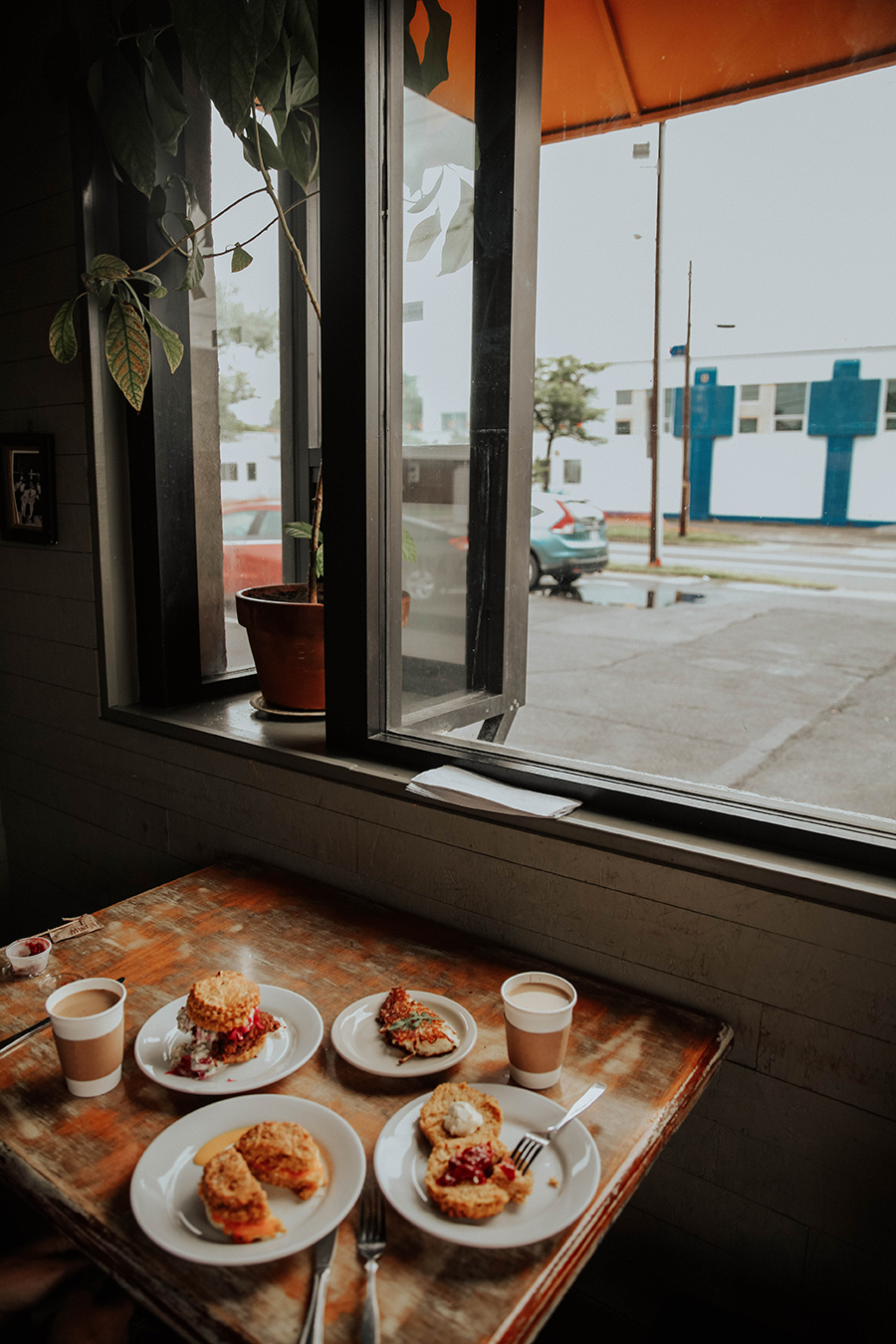 (Sweet Potato Biscuit sandwiches at Handsome Biscuit)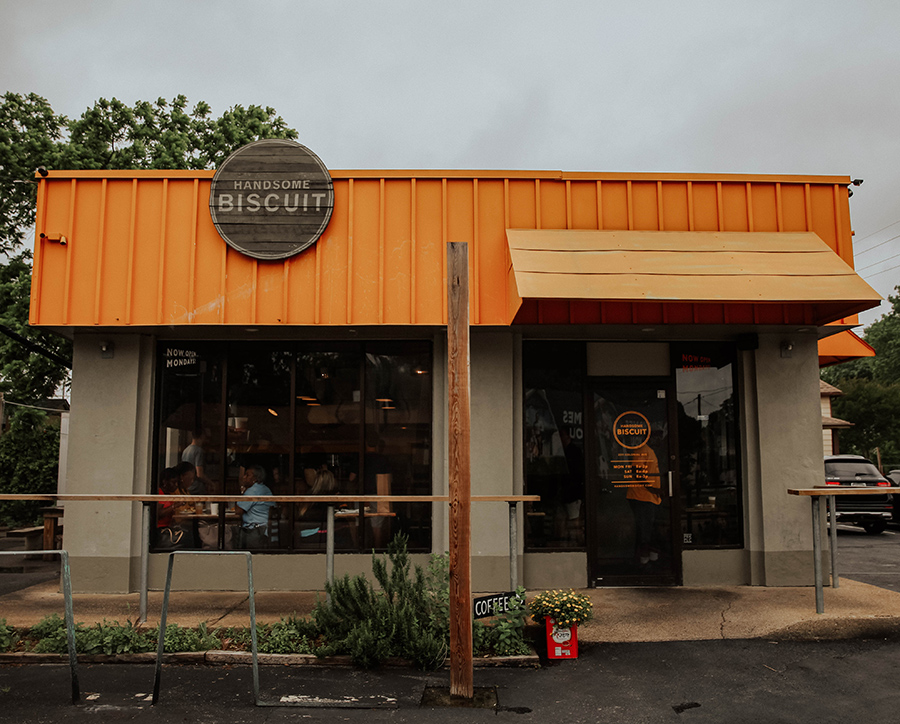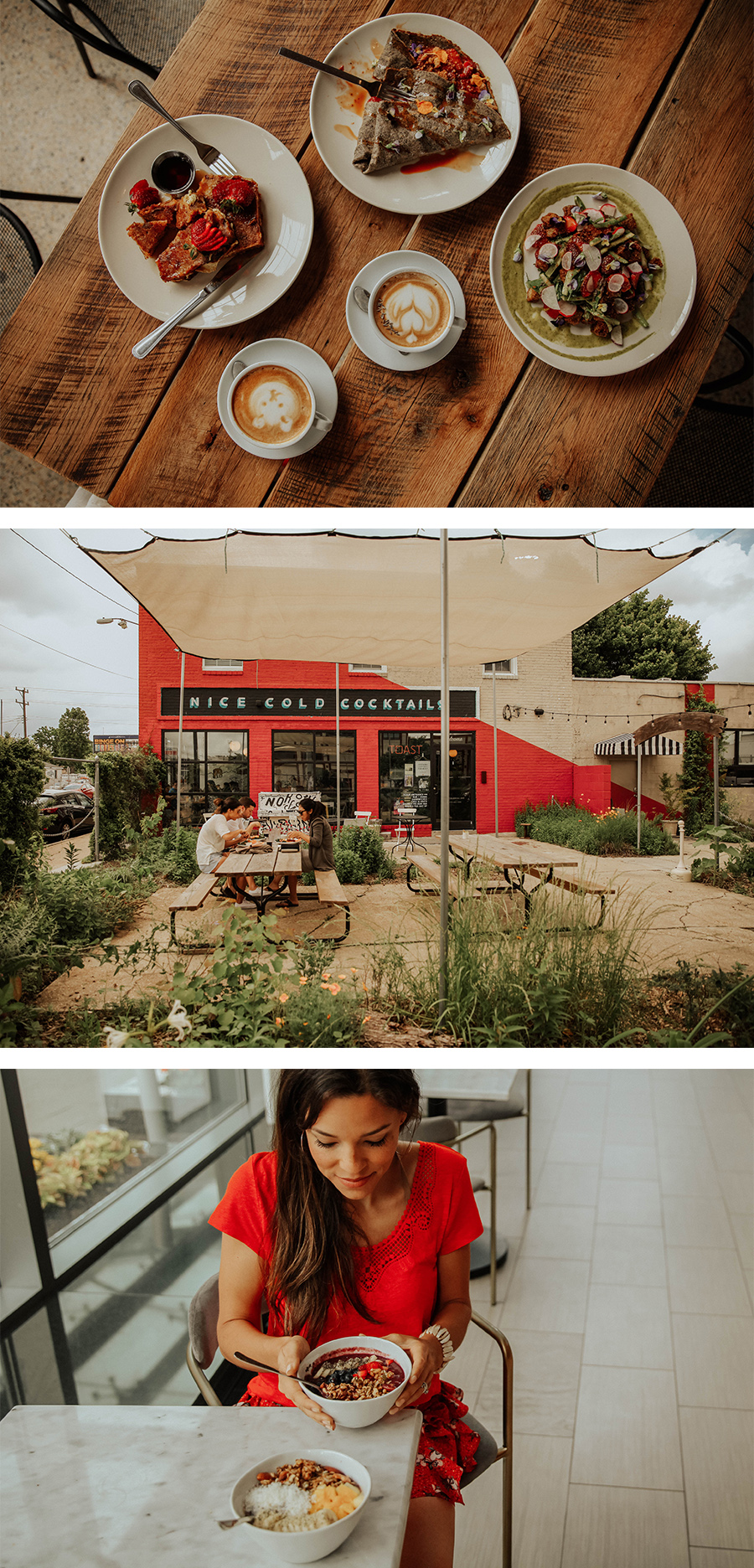 (Commune, Toast, and Breakfast Bowls at Fruitive)
Breakfast/Brunch:
Handsome Biscuit is a small and unassuming spot whose sweet potato biscuits knock you off your feet. Get there at the right time or the line will be out the door! The "Bleu Blazer" bring together the flavors of fried chicken, blue cheese, and spicy pickled cabbage. Even just a simple sweet potato biscuit with jam and butter is enough to have you dreaming about your next visit back.
One of Virginia's only certified organic restaurants, Fruitive has a wide range of power packed delicious juices, smoothie bowls, salads, and more. Stop here for a fresh start to your day or a pick me up in the afternoon.
Commune provides a farm to table menu for breakfast and lunch ranging from a softshell crab sandwich to strawberry rhubarb crepes. Everything is fresh and robust in flavor, and the atmosphere is a fun open layout with even a local foods market in the front of the restaurant. There are a wide range of options on the menu, and every dish has some unique elements to it.
Toast is a great stop for a good cold brew, and an array of creative breakfast on toast options. The lunch menu is also fantastic.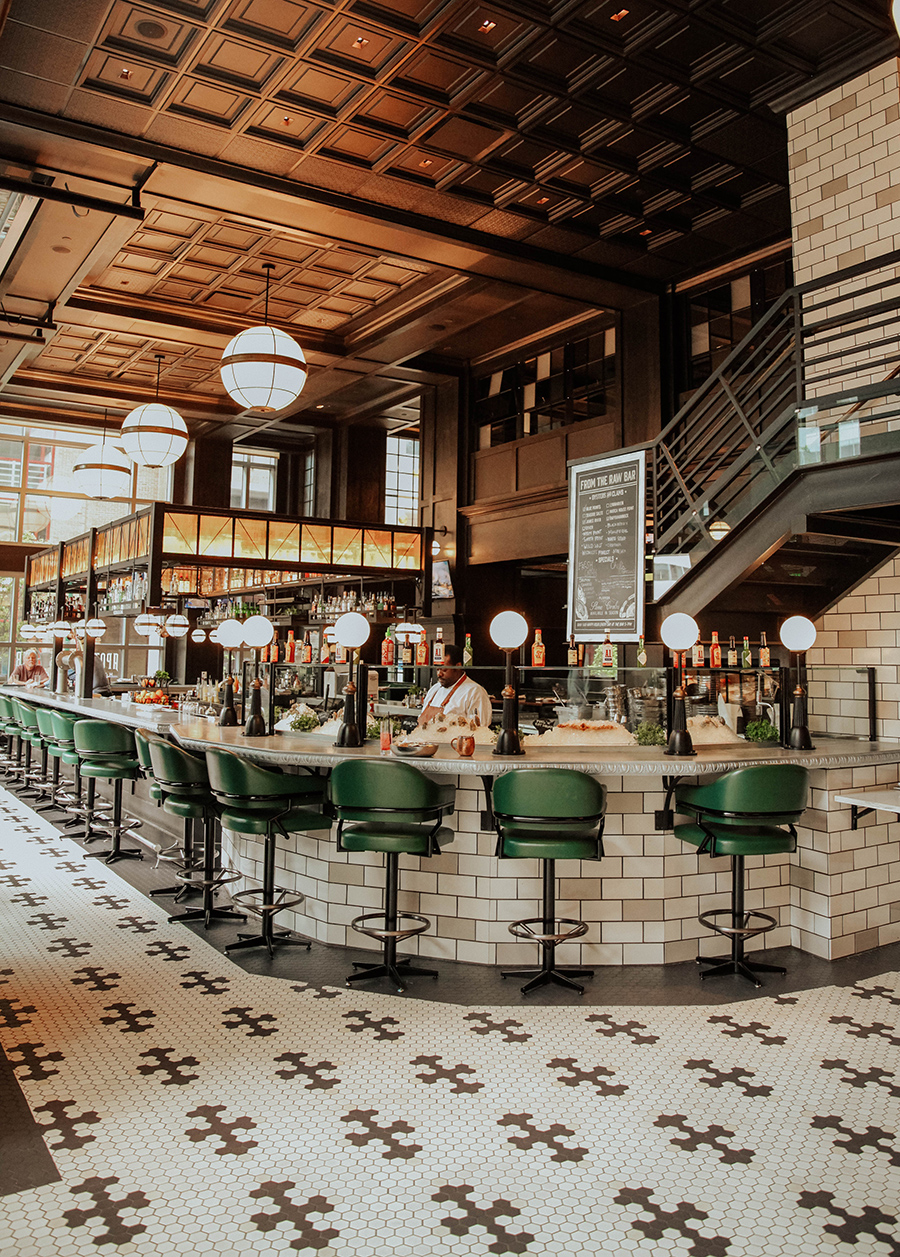 (Saltine)
Lunch:
Saltine – We stopped here a few times for fresh cocktails and savory oysters. It was right in the lobby of the hotel we stayed in (Hilton on Main). Indoor or outdoor seating so if the weather is nice, take advantage of the patio!
Grain is rooftop bar and restaurant on the rooftop of Hilton's The Main. Over 80 draft brews on tap, a sweet and savory menu, a terrace that overlooks the Elizabeth River, and live entertainment on the weekends. This is the place to go for a fun atmosphere and view of the city!
The Grilled Cheese Bistro's menu is the stuff dreams are made of. For instance, the Hangover – mac and cheese on a sandwich or the Gooey – triple cheddar grilled cheese.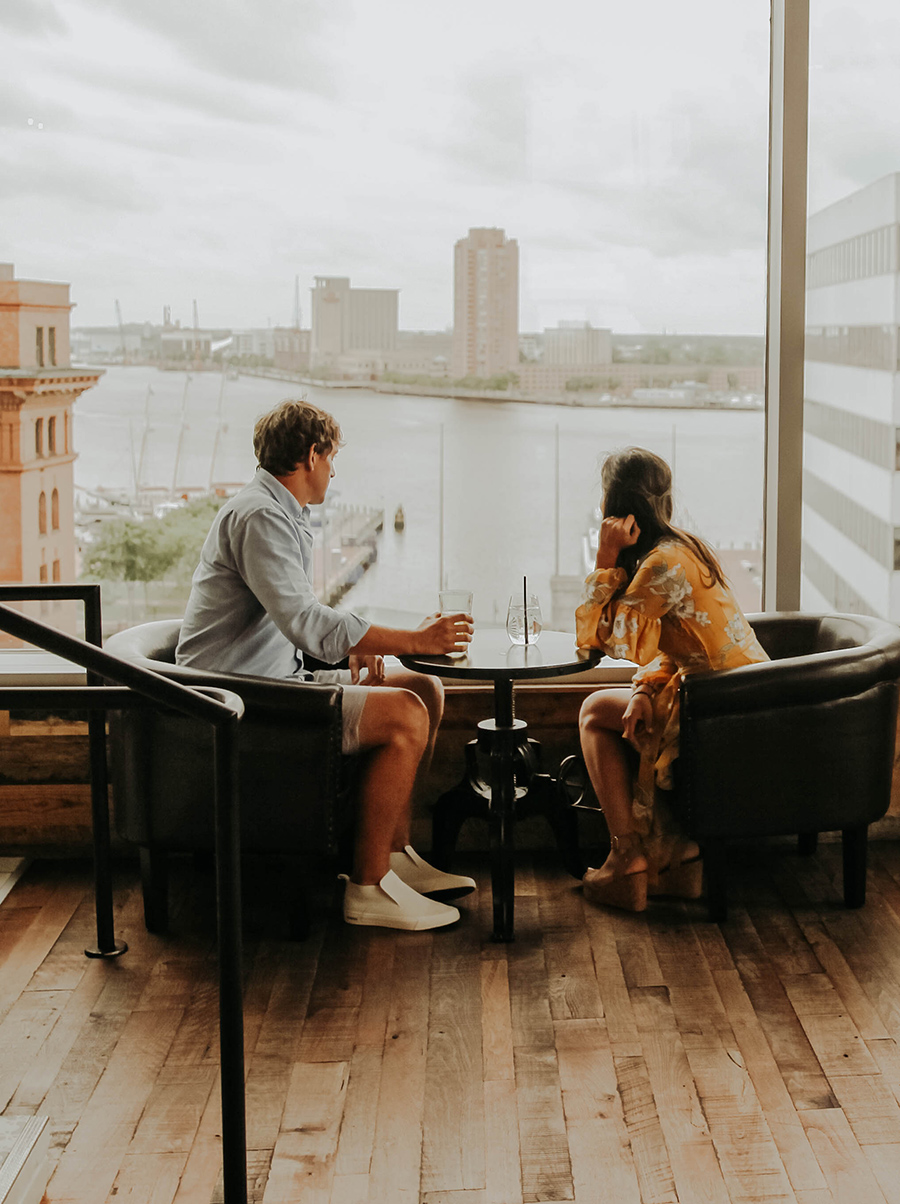 (The view from rooftop brewery/restaurant, Grain.)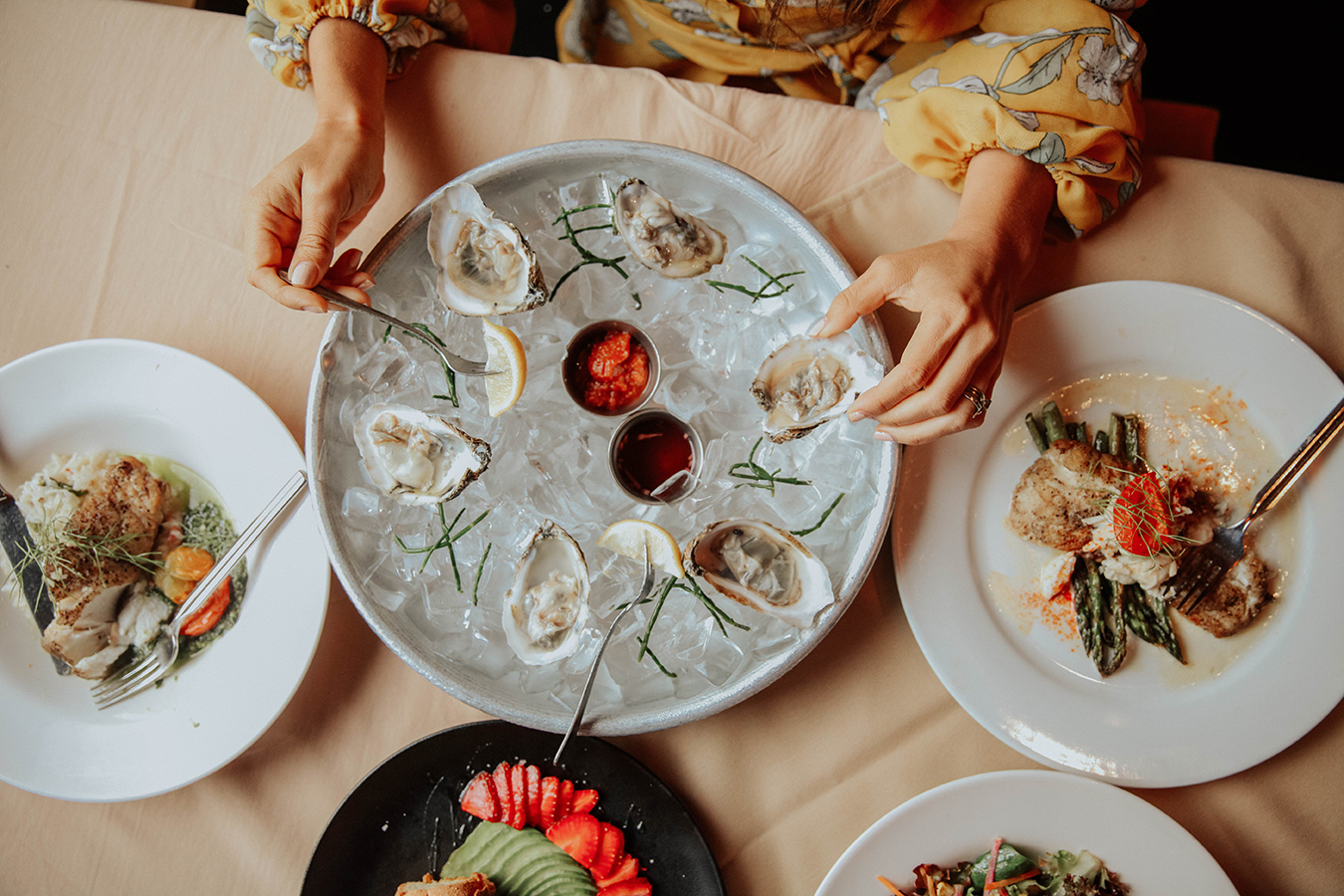 (Todd Jurich's Bistro)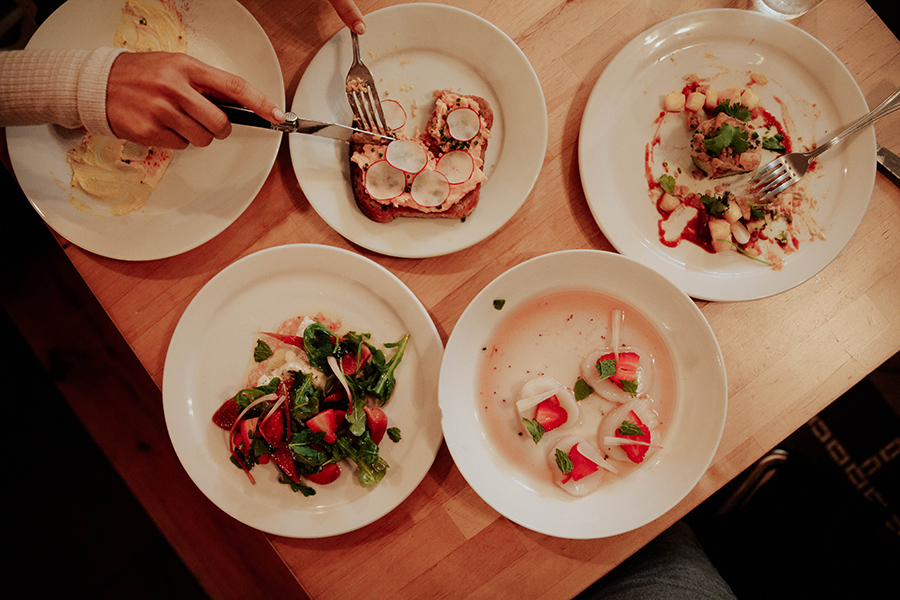 (LeGrand)
Happy Hour / Dinner:
LeGrand is tucked away in a residential Norfolk neighborhood, and you have to be quick to get a reservation. Despite it's small and simple interior, the dishes in this hot spot are unlike anything we have ever had the pleasure of tasting. The creative menu is changed up frequently to keep guests coming back for more. I would drive miles for the Barbacoa or Scallop Crudo.
If you want the best mix of local flavors, Todd Jurich's Bistro brings some of the best seafood to the the Chesapeake Bay region. Roast local oysters, Local flounder, Roast snowy white grouper, are just a few of the fresh and savory dishes that will spoil your tastebuds.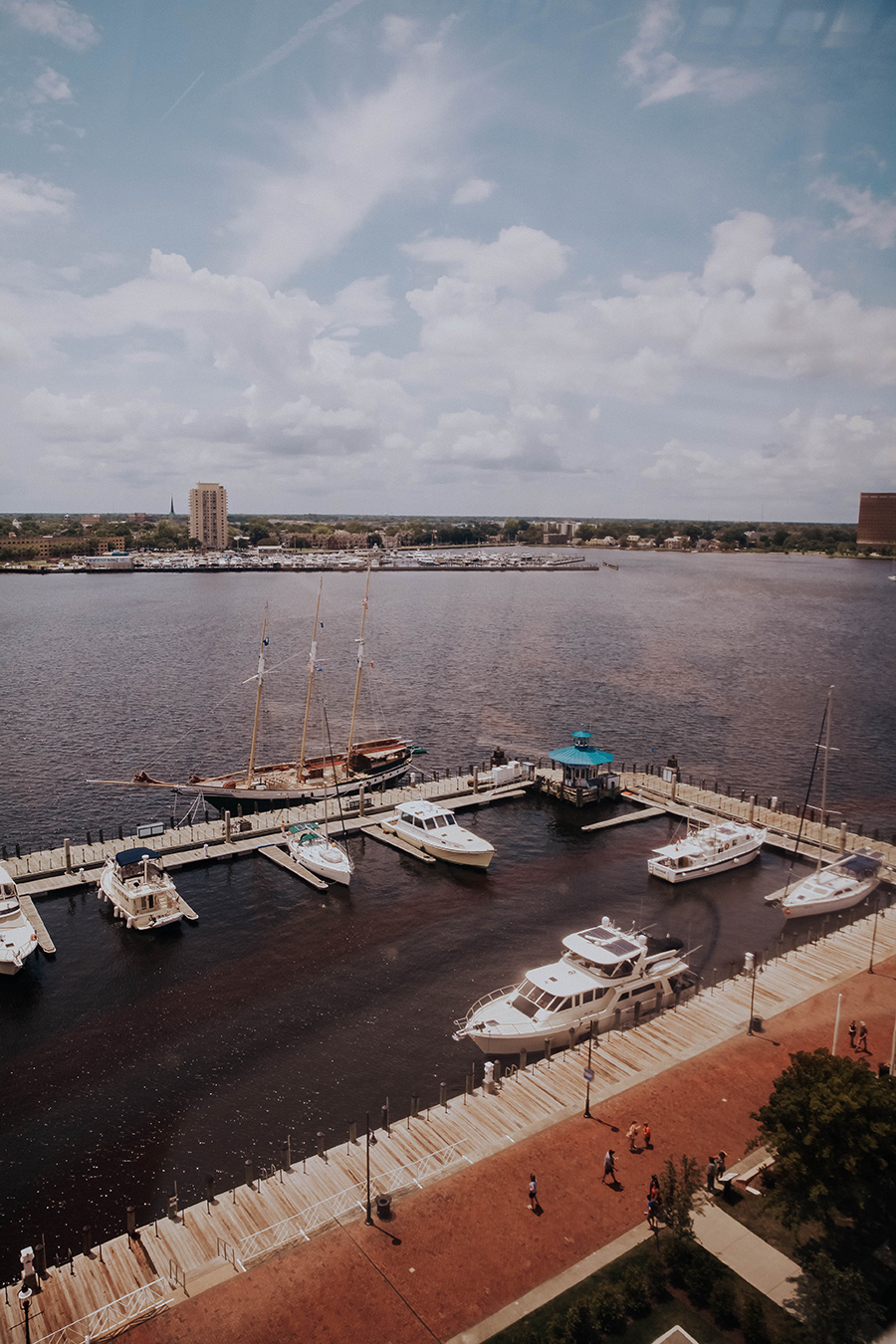 (view from the Ferris wheel)
There is a wide range of things to do in the Norfolk area including the lush Botanical Gardens, sunset Harbour cruise, Festivals, art districts and more.
I don't think it's fair to give an honest assessment on seafood until you have had it right off the coast! I didn't think I could stomach oysters, but I am a convert! This is the place to visit if you are looking for those unique hidden spots with the best local foods paired with some waterfront views.
If you visit, let us know if you stop by one of these spots!
Check out the full feature in the Oct/Nov issue of Garden and Gun on stands in a few weeks, and our summary on the G&G website.