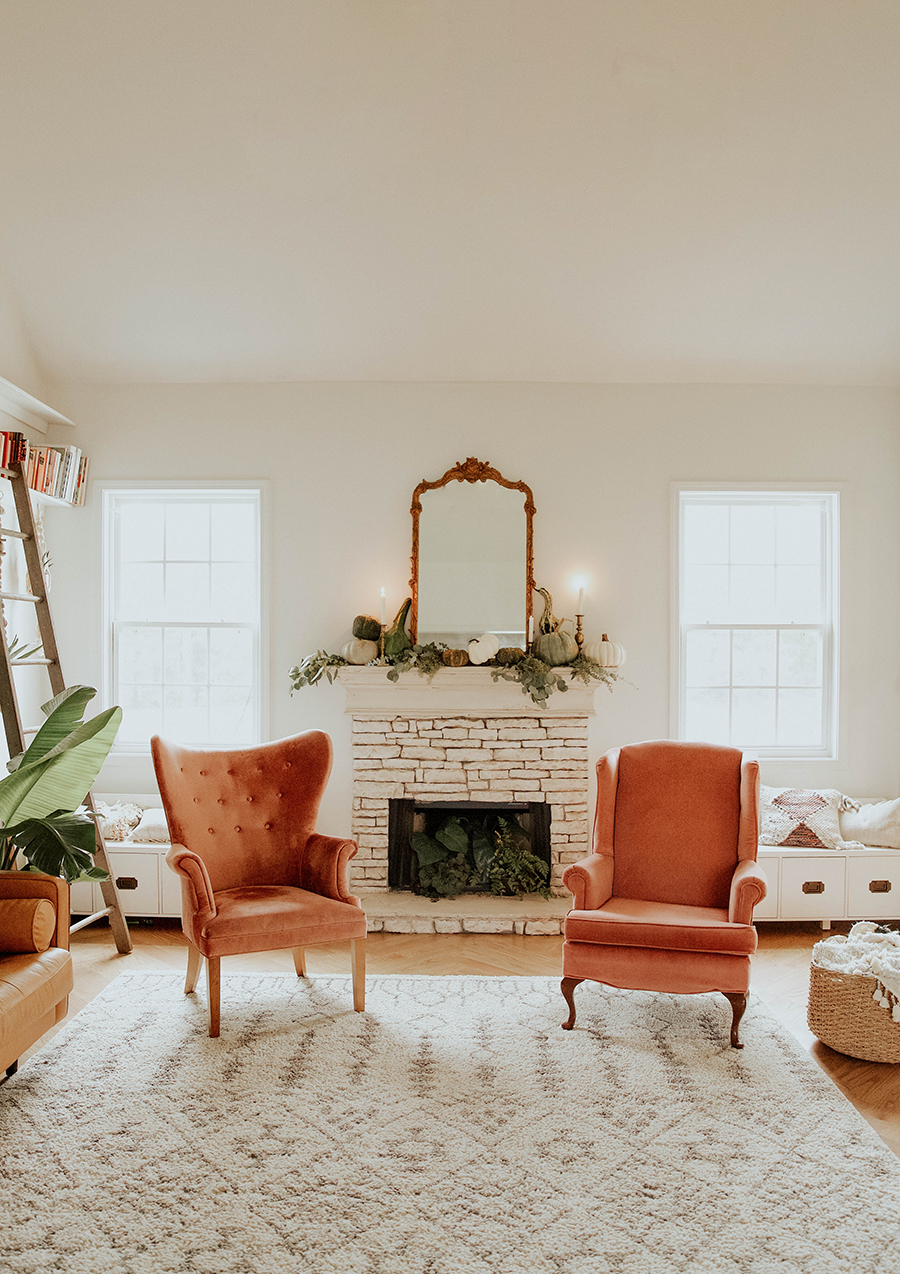 I tend to over do it with Christmas decor, but I keep it pretty minimal for Halloween! Because my children get SO enthused if I so much as put out a pumpkin, I try to at least put a little in each room for October and November:) Here are a few easy and affordable ways to decorate for fall.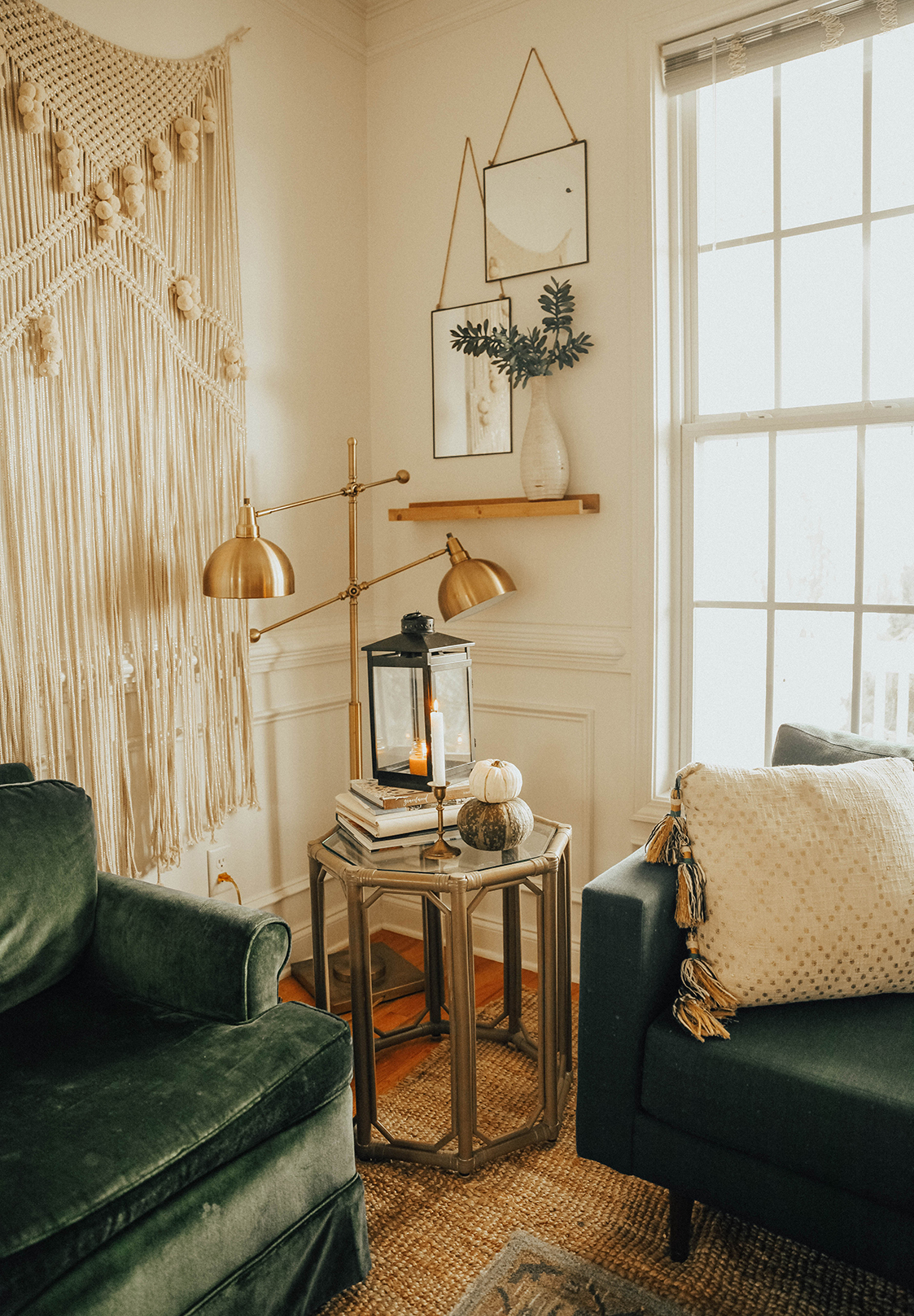 Lanterns – There are several lantern color and size options at World Market, Pottery Barn, Target, etc. They are such a cool way to decorate your front porch, fireplace, or bedrooms without it feeling specifically halloween. They bring a good autumn + winter feel to any space! I have seen more options with LED lights now as well so you can get a mini candle with an LED switch to light inside or out.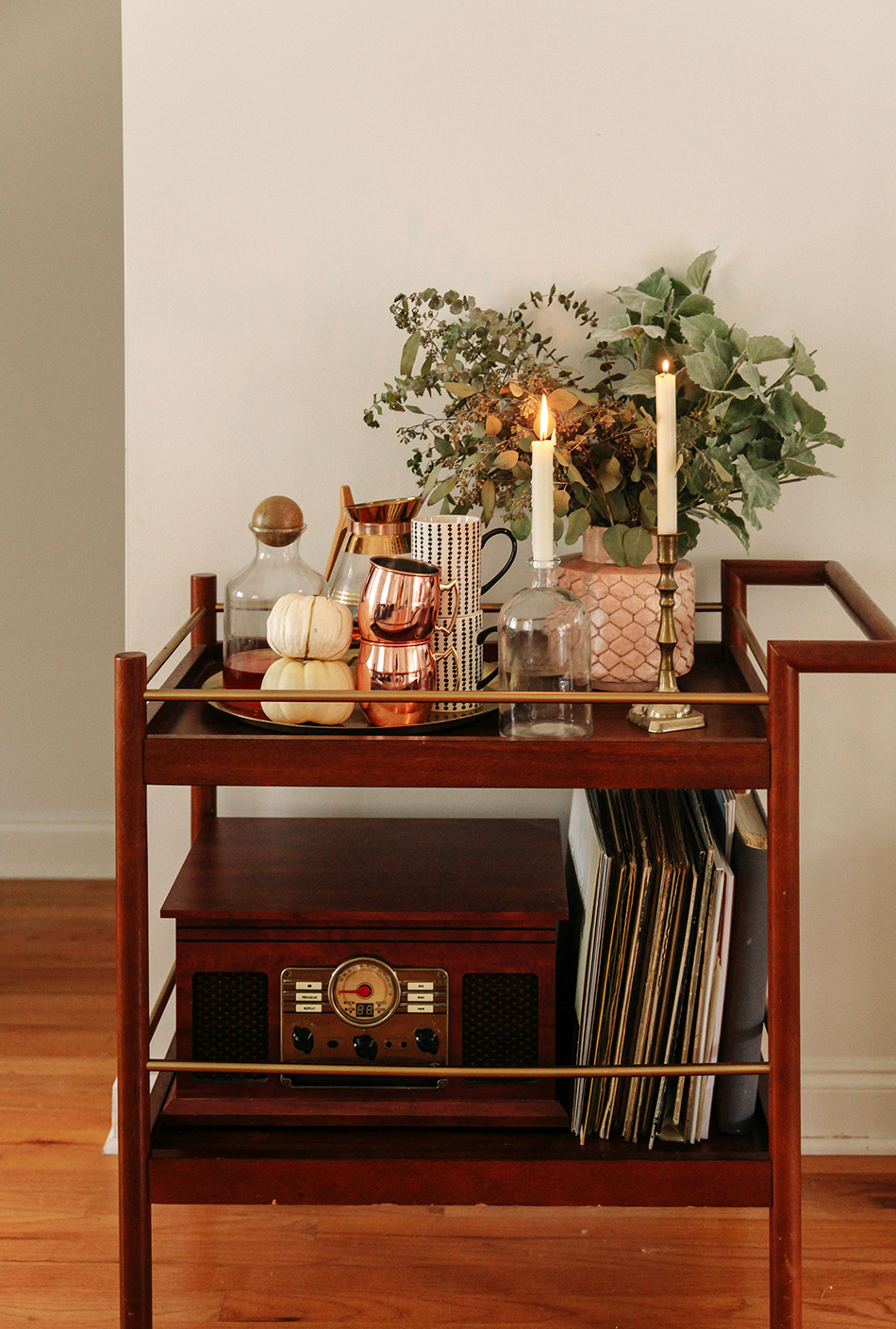 Candlesticks – I found some vintage candlesticks on etsy, and put a bunch on the mantle, bar cart, and dining room table. You could also use glass jars with small necks like the ones above. I love the look of them, but it's also nice to add all the ambiance on fall evenings. It gets depressing when the sun starts to set so early, but if there is good light, smells, and food? I'm good.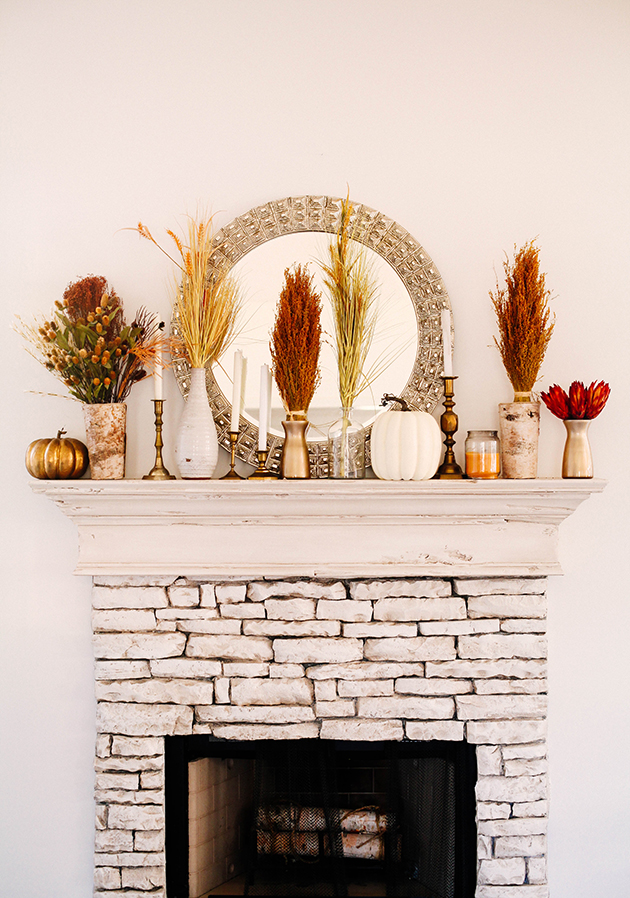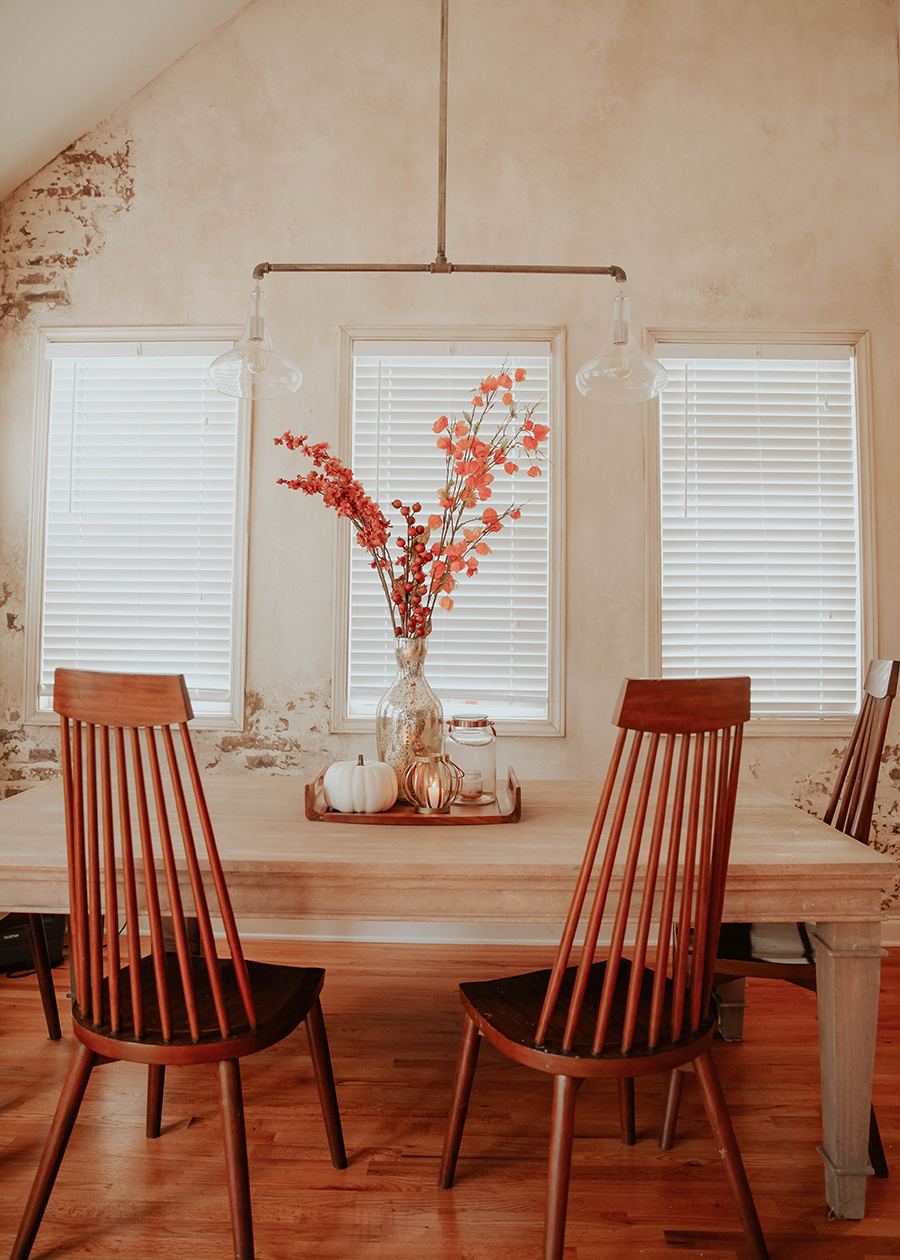 Foliage – I almost always decorate with real eucalyptus because it dries out well and lasts a long time. I also found some really pretty faux floral and foliage options at Michaels last year and used it in my kitchen and dining table. If you like traditional fall colors that is the place to go to find some good options!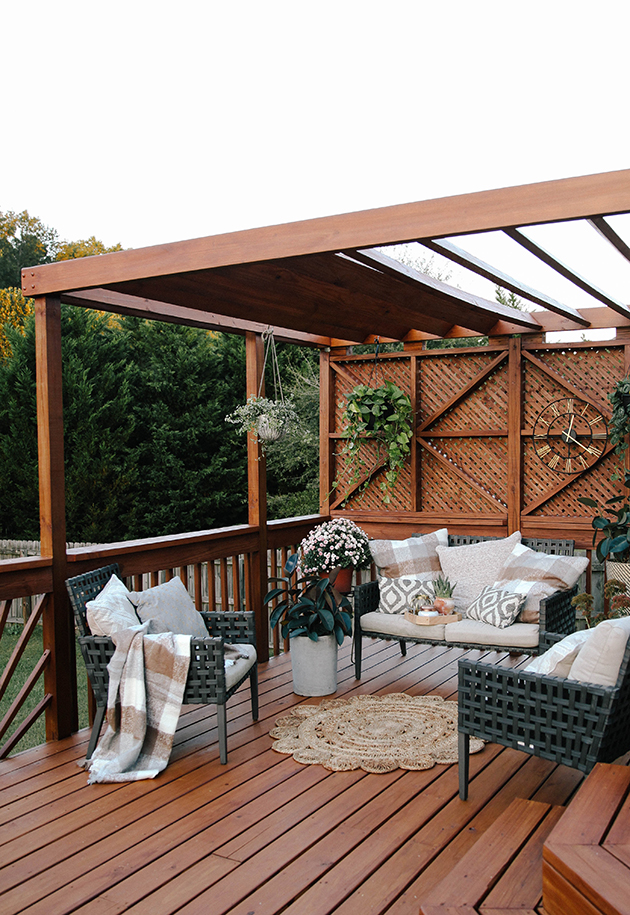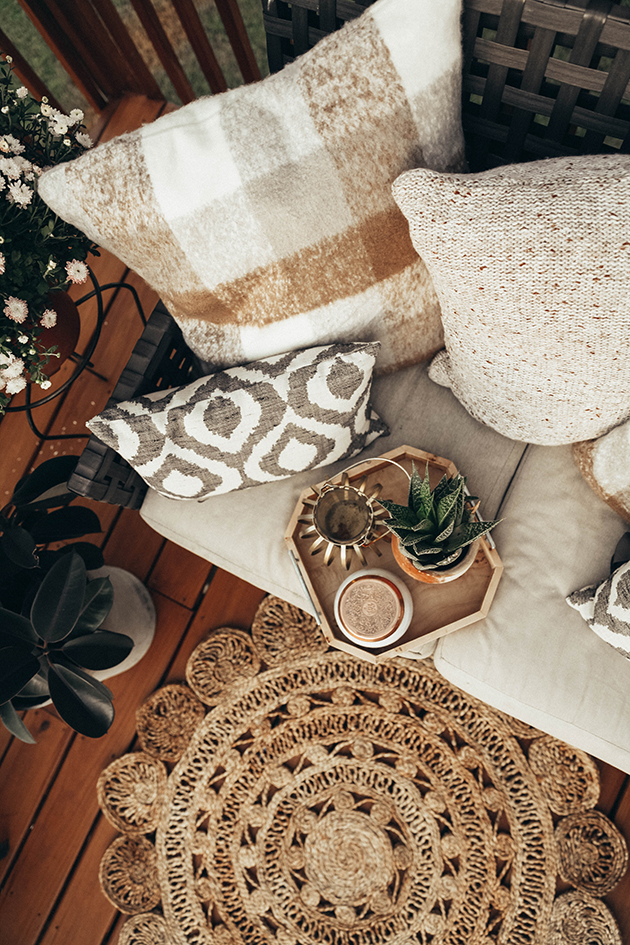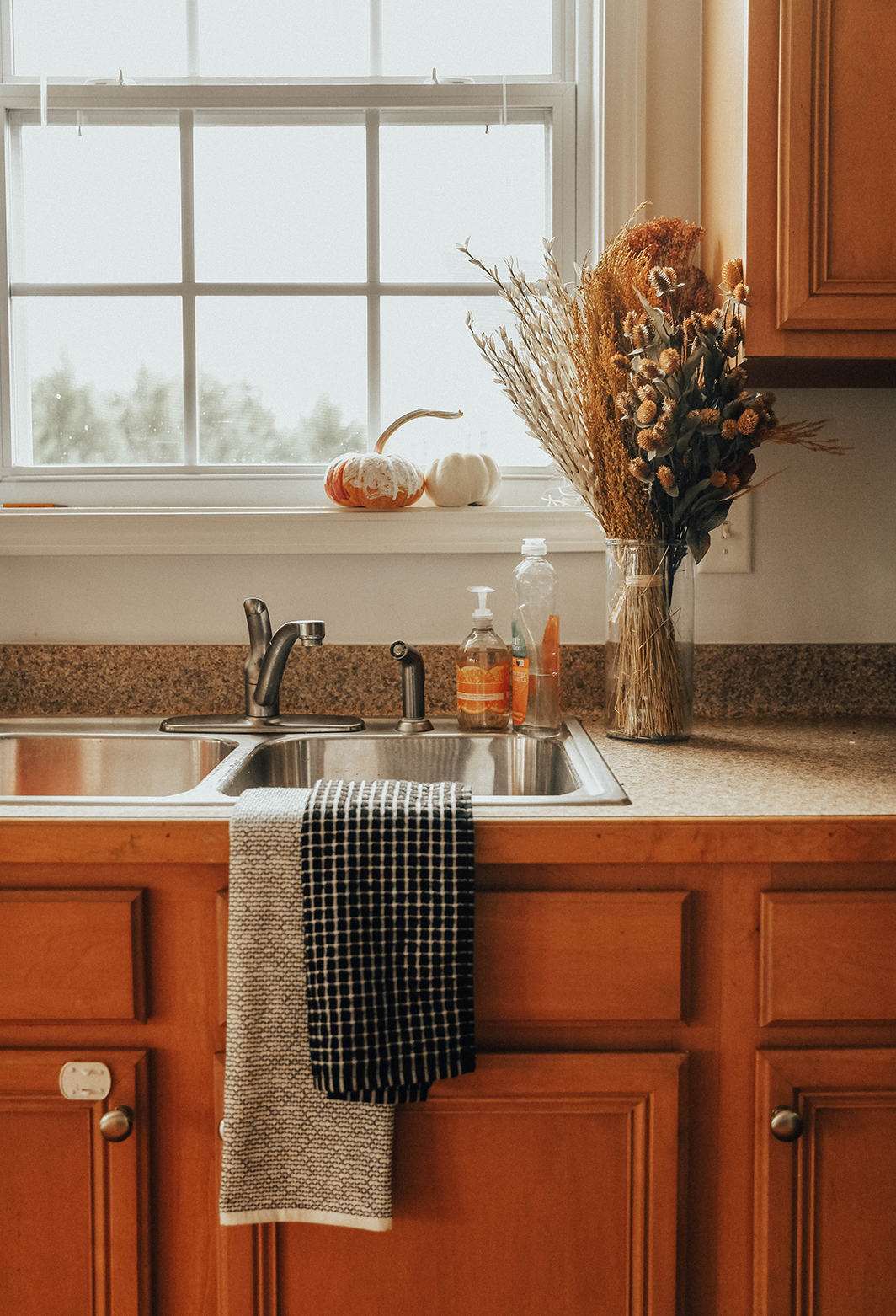 Textiles like pillows, throws, and dish towels – I found a few cozy plaid pillows and throws last year that I kept out through fall and will bring out again this year. It's a fun way to change things up and make things cozy. I also found some simple black and white dishtowels and napkins to incorporate in the kitchen. Target is a great place to find affordable options, and I love the quality of Potterybarn. Eyeing this classic plaid one and this faux fur. I have an admitted addiction to blankets. (Just ask Gabe. ) Also really like the tones in these honeycomb velvet pillow covers.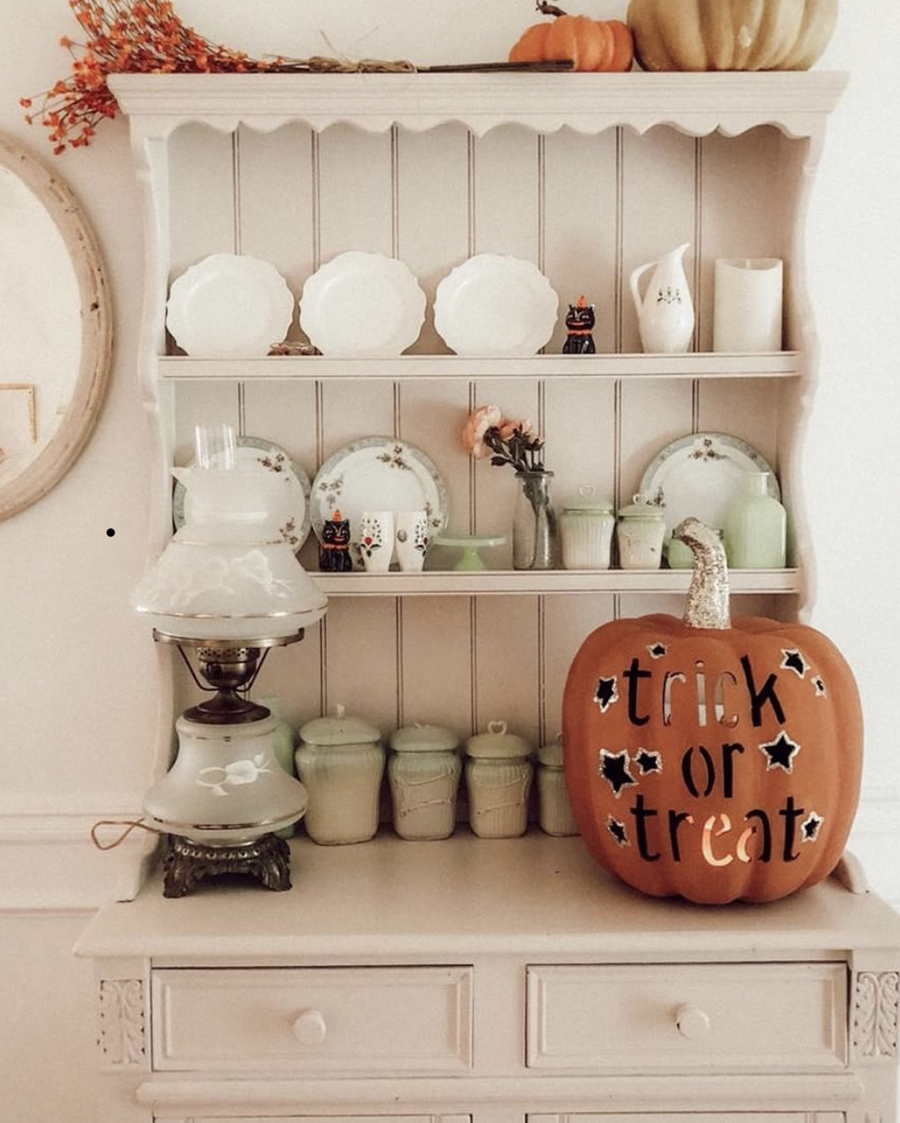 (photo by Casey Wiegand)

Diffuser "smoke" in a luminary – If you have a diffuser on hand, I loved this idea from my friend Casey Wiegand to put it inside a pumpkin luminary for smoke effects! I am going to try this for Halloween night. I love that it fills your home with a delicious aroma. I like doing a thieves + cinnamon essential oil blend or even orange and nutmeg to smell like cider.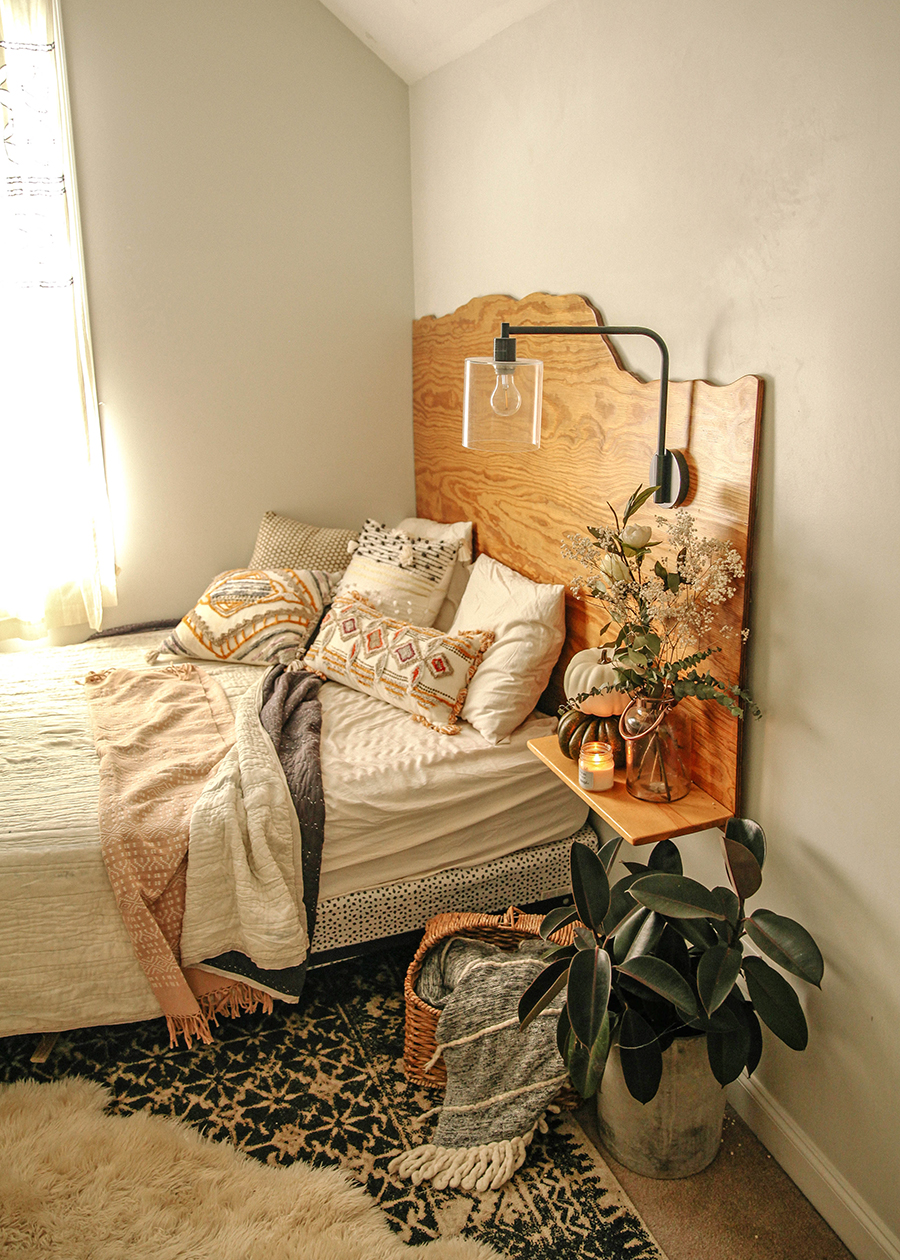 Gourds and pumpkins (of course) – I put a few sage and white ones in almost every room. Real or fake (I do a mix of both), it is the easiest and most inexpensive way to go festive! found some pretty real looking ones at Lowe's and Michaels last year and we grew some real gourds this year by accident on the side of our house, so that worked out well!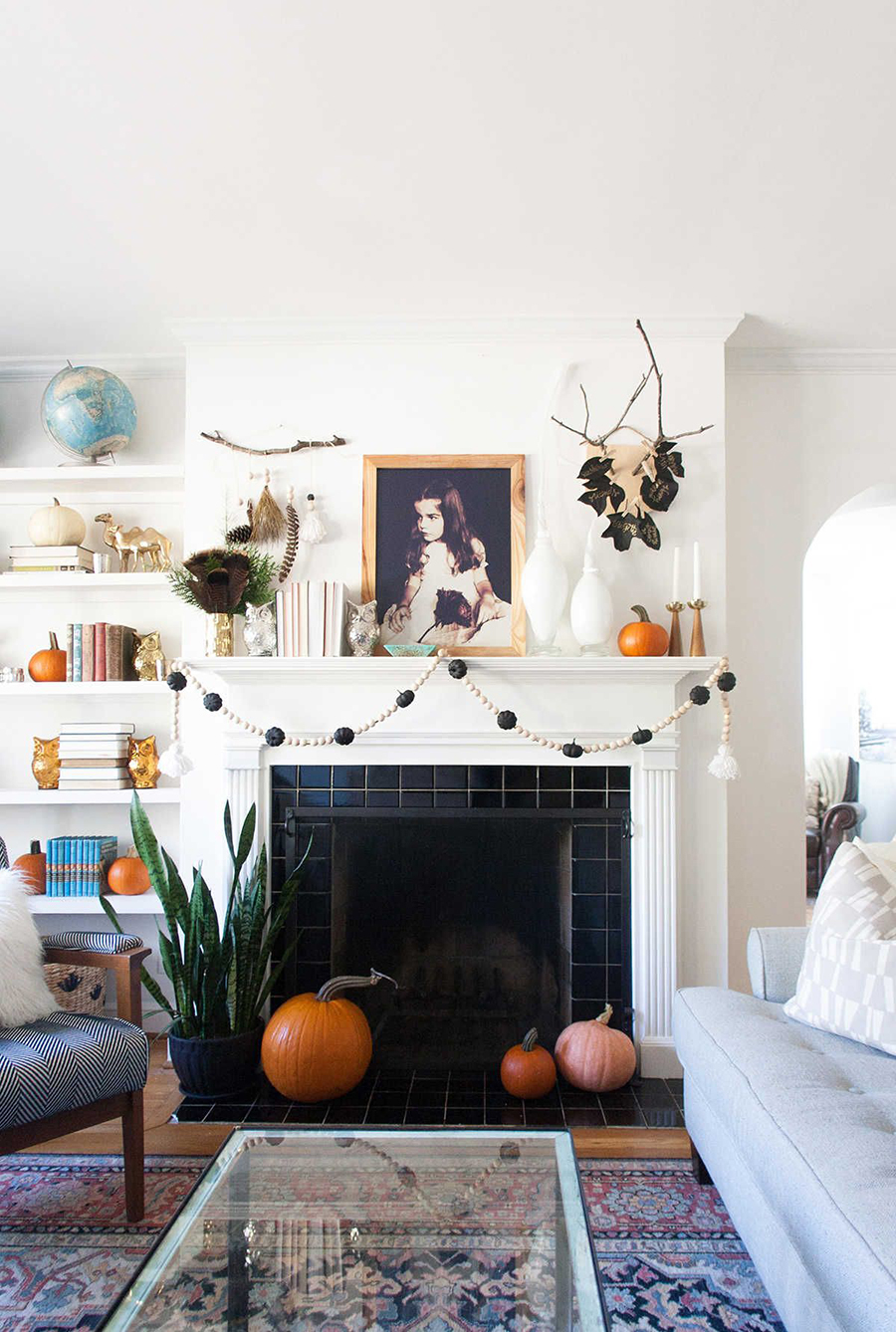 P.S. You have to head to my friend Joni's blog Lay Baby Lay for super creative decor ideas. I always get excited to see what she comes up with!