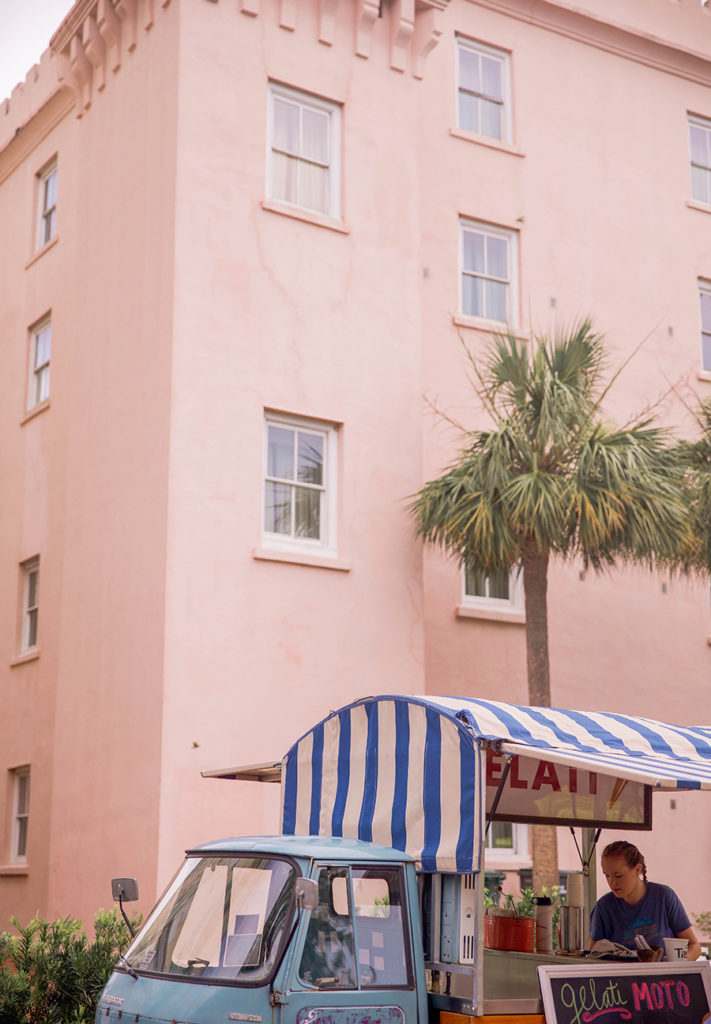 We have tried to spend a weekend away together once or twice a year since we got married. It isn't ever easy to arrange the more children we have, but it also has never seemed more needed and appreciated! When debating where to spend an anniversary/babymoon weekend, we decided we just had to go back to our favorite city….Charleston, SC. It is a city rich in history, sights, and some of the best food you can find in the south. Here's a quick re-cap of some new places we visited.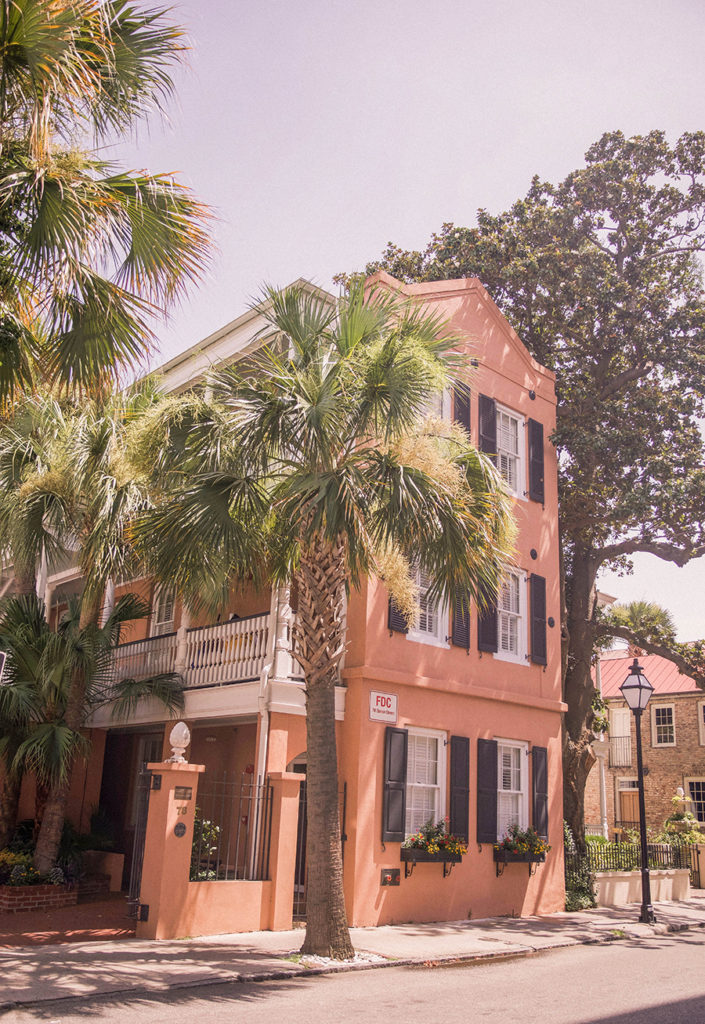 There is so much to see and do in Charleston, that it would be impossible to fit it all into a weekend. That is what I love about it though. So much to see, taste, and explore! You can bookmark this Charleston weekend guide from our last visit with a bunch of other family friendly activities and restaurants you can try. Gabe and I are both foodies, and decided this trip we would try all new places! Some restaurants we loved….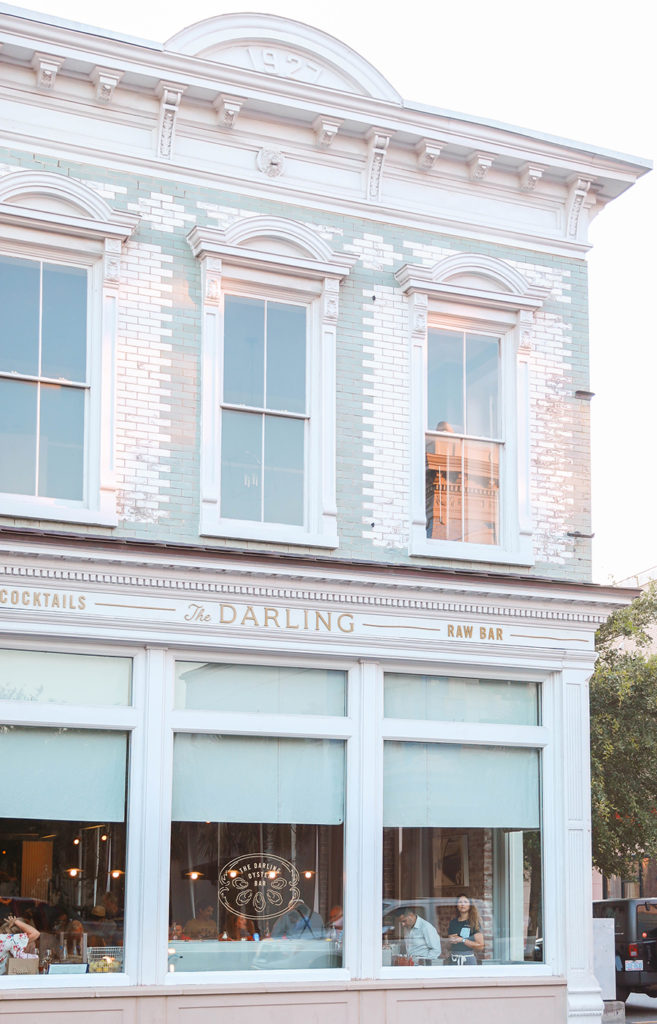 The Darling Oyster – I had to make a reservation here a month in advance since it is such a popular spot. They do take walk-ins at the oyster bar though! It's so beautifully designed, as several spots in Charleston seem to be. We tried a few of the main dinner courses (shrimp & grits + blue crab tagliatelle, as well as the baked oyster sampler – which did not disappoint. It was quite a good kick off to the weekend.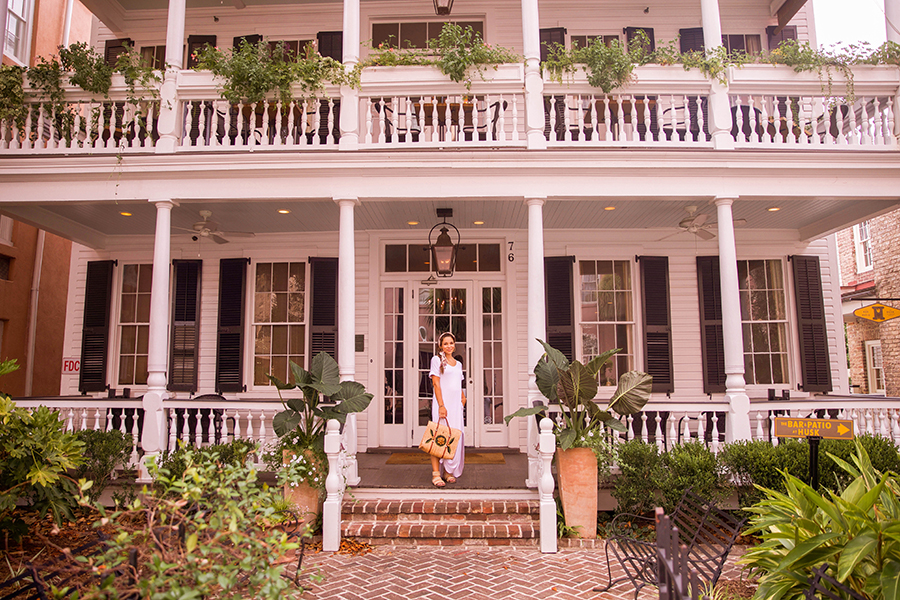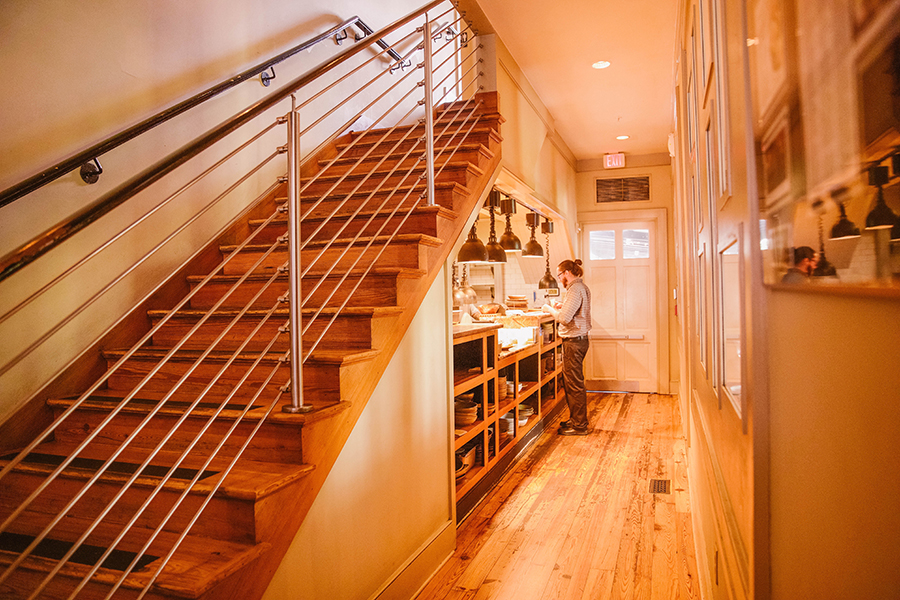 Husk – We've been dying to try Husk for years now, but every visit it was all booked up. After watching a recent episode of Chef's Table on Netflix about the founder of this restaurant I was determined to make it happen this time! We made reservations as soon as we decided we were heading to Charleston. It was right across the street from the The Mills House where we were staying. We walked to church Sunday morning, and was able to walk right to brunch afterwards here. I can honestly say it was one of the best meals we have ever had. From the dishes to the drinks, we didn't want it to end!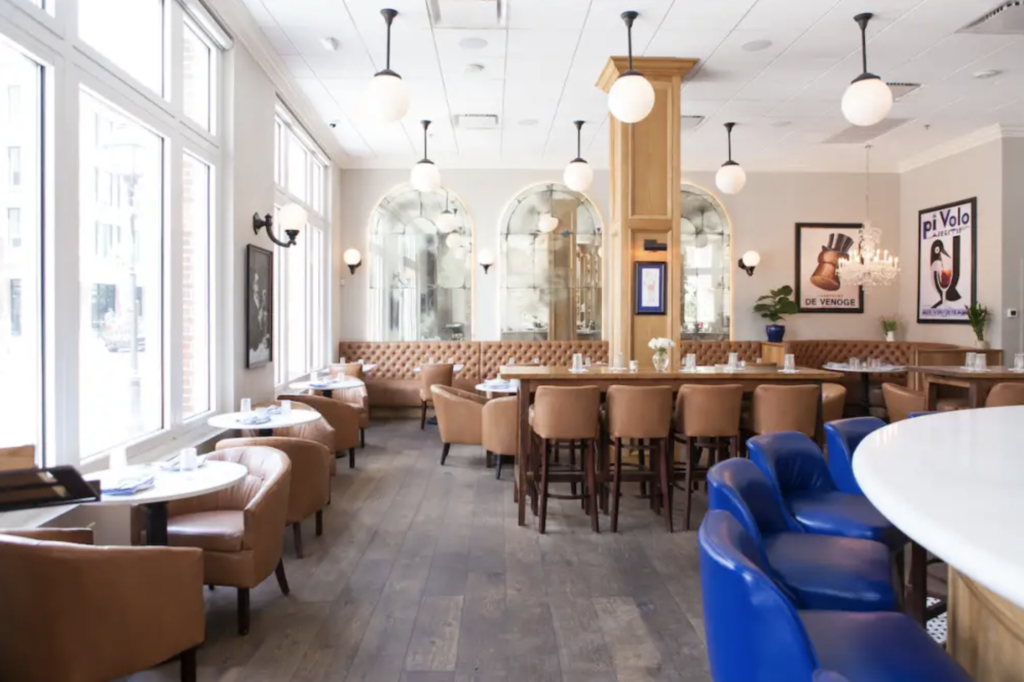 Felix Cocktails & Cuisine – This is a new to us restaurant that we were able to reserve for dinner last minute on Saturday. We decided to sample some of the smaller starter plates (I highly recommend the Fromage Fort), and finished with a superb chocolate Pot de Crème for dessert!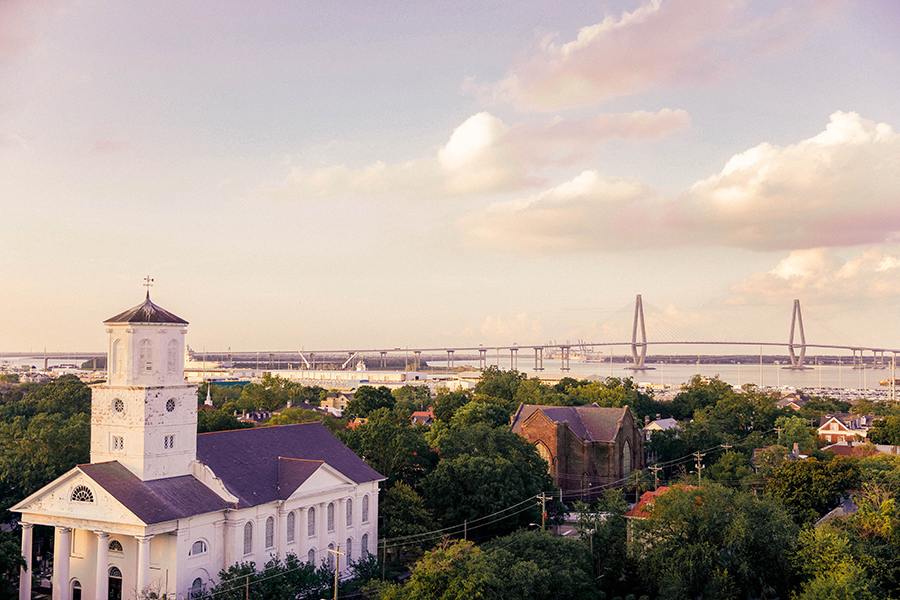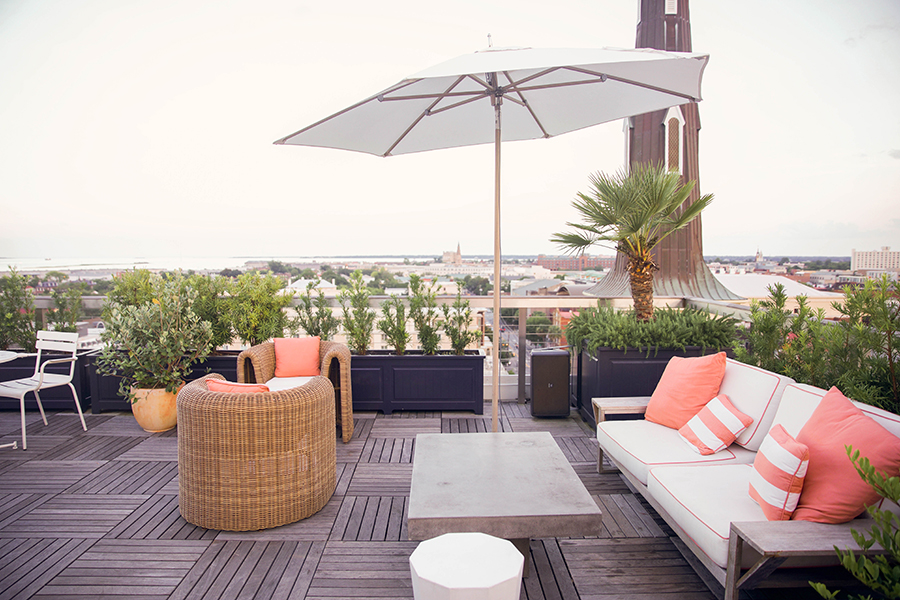 Citrus Club – After exploring some of the city by bike, we rode over to The Dewberry Hotel and went up top to The Citrus Club. My friend Emily Harris told us about this spot (she designed the outside wall of this place!), and we couldn't get over the views. You can catch the sun set over the city, and the Arthur Ravenel Bridge while enjoying some really delicious cocktails and appetizers.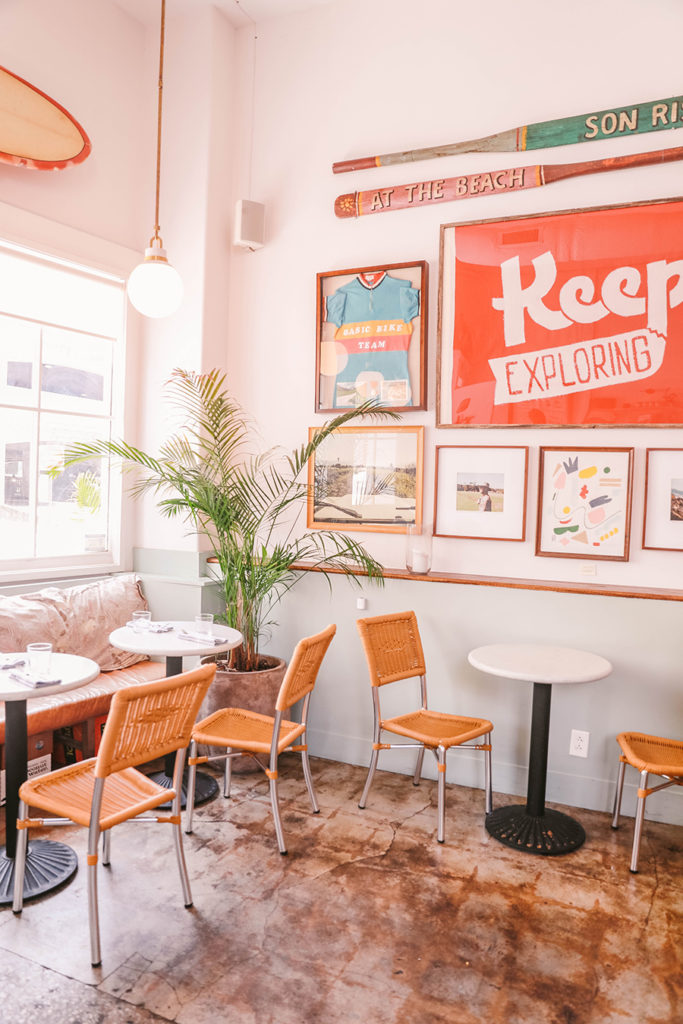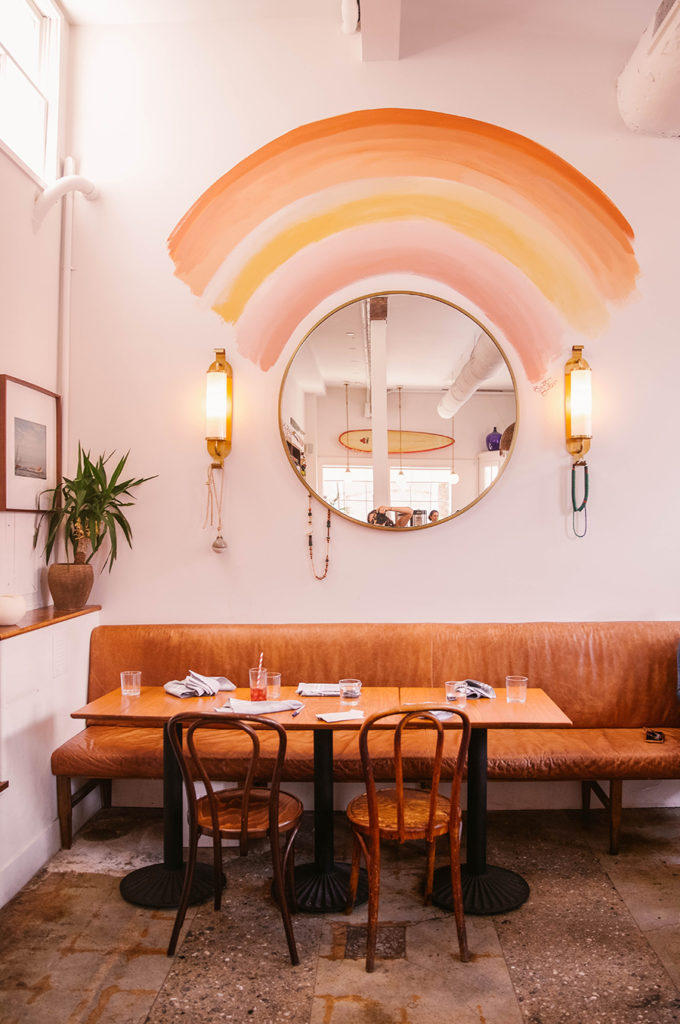 Basic Kitchen – A really fun stop for breakfast, lunch, happy hour, or dinner! We stopped here for lunch, and I loved that the dishes are locally sourced, good for you ingredients. This is a great spot for all of you gluten free or vegan eaters as well. We tried the Conscious Cowboy and the Breakfast Sammie. I'm trying to figure out how to re-create the flavors at home, but I doubt I'll come close!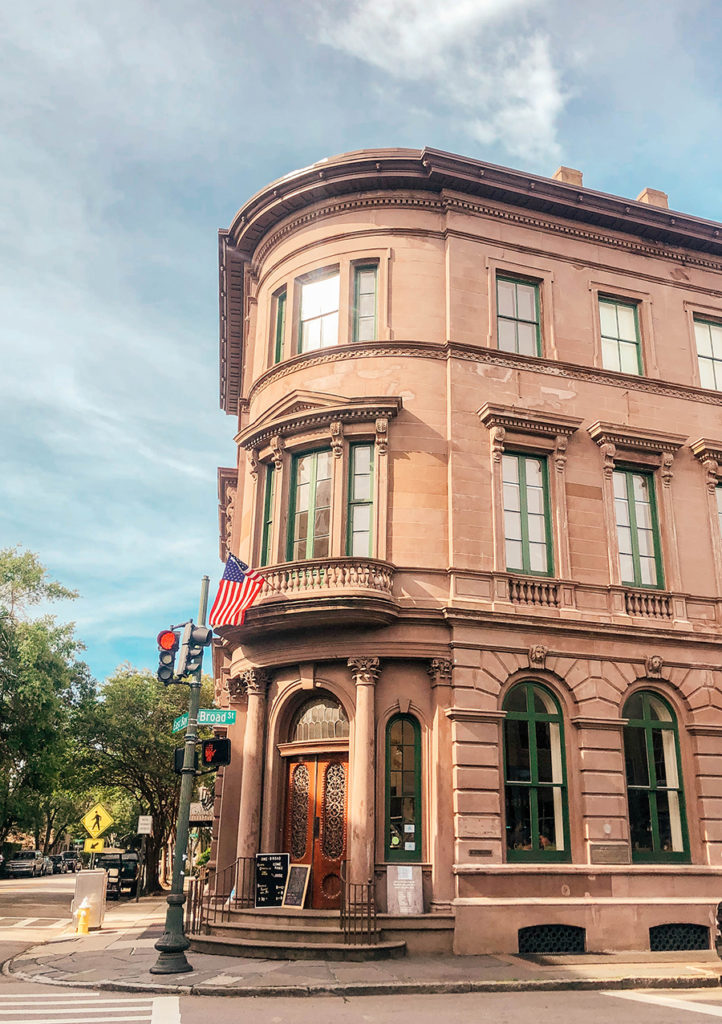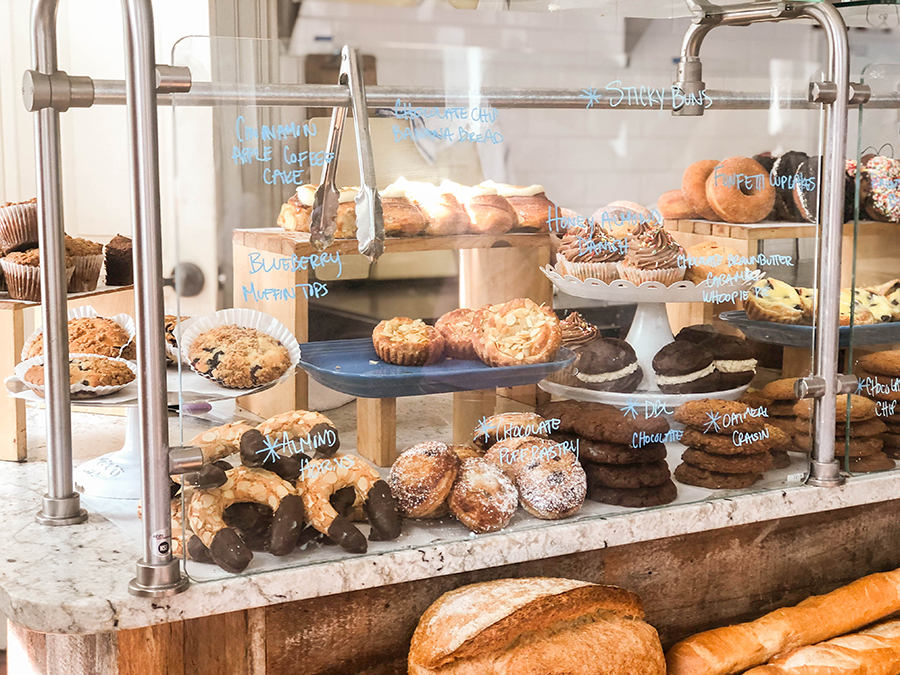 One Broad Street – We came here to try out the menu, but couldn't quite get past the pastry case. Good grief. Muffin tops, whoopie pies, giant cinnamon rolls, and more. They are as wonderful as they sound….especially with a side of coffee. This is a newer spot found in an old building on Broad Street. I think I would become a regular if I was a local!
Callie's Hot Little Biscuit – We have a Callie's here in Atlanta, and it's hands down the best biscuit sandwhiches you will ever try. They have a spot inside the Charleston City Market building, so it's a great place to pick up a biscuit sandwhich and cold brew before browsing all of the local souvenier stands.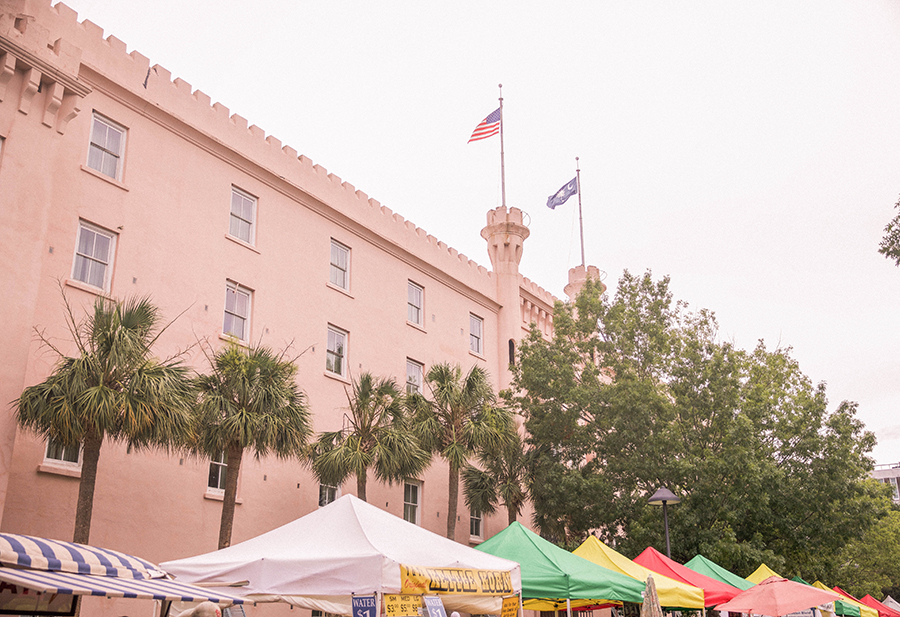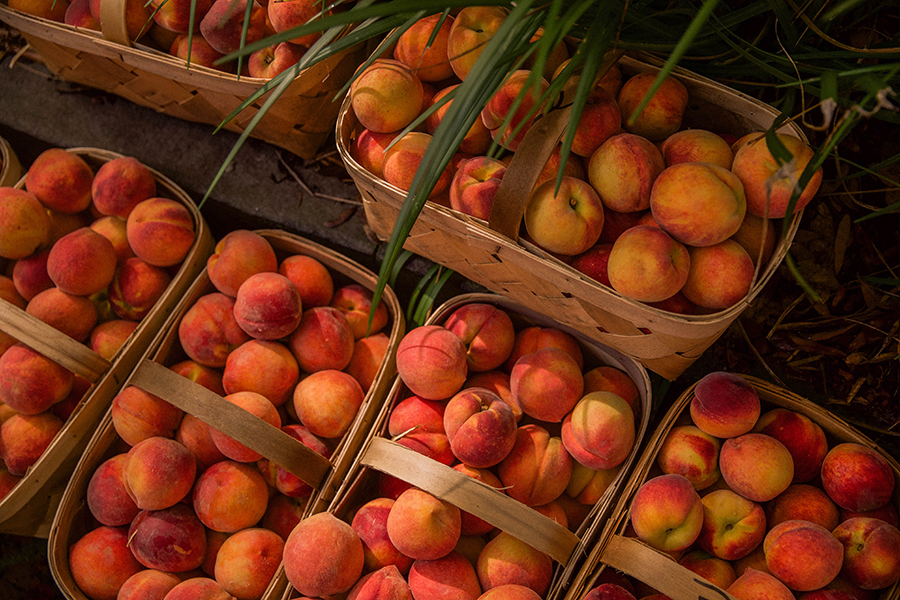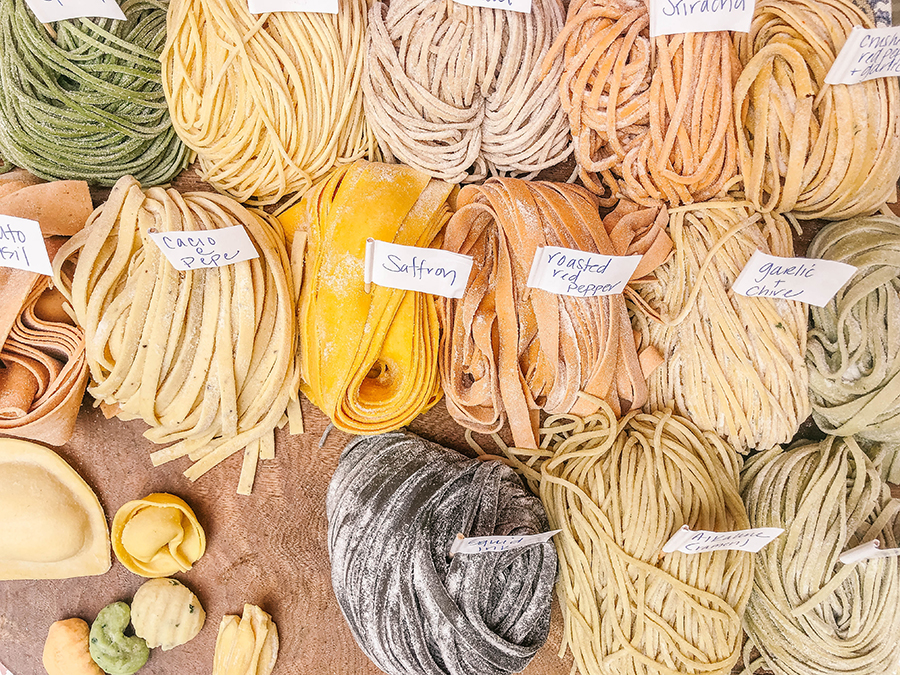 Charleston Farmer's Market Food Trucks – Across the street from the City Market, you can catch the Charleston Farmer's Market every Saturday morning. We love visiting the local artisan booths, and checking out different food vendors. The first morning we were there we walked here and picked up breakfast at the food trucks before exploring the booths. See if you can catch a batch of kettle corn being made…so fascinating!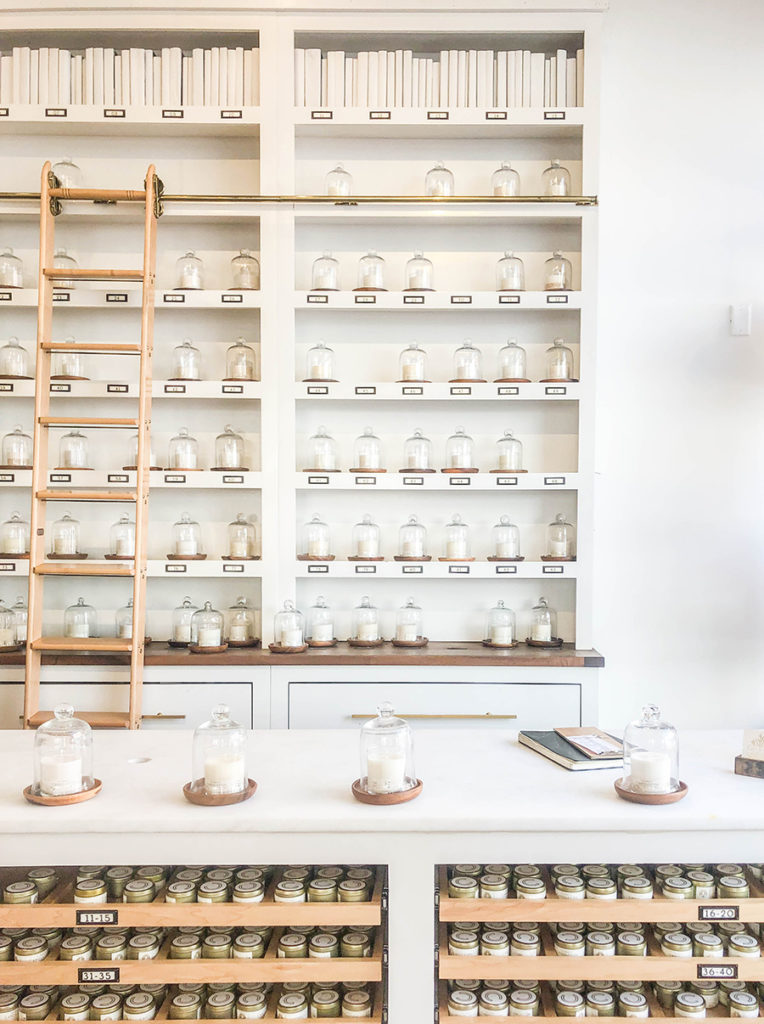 Shops to see:
Candlefish – We did a lot of walking down King St. and wandered in and out of a few shops there like Candlefish. It is such a charming spot, and they offer candle making classes if you want to try something different!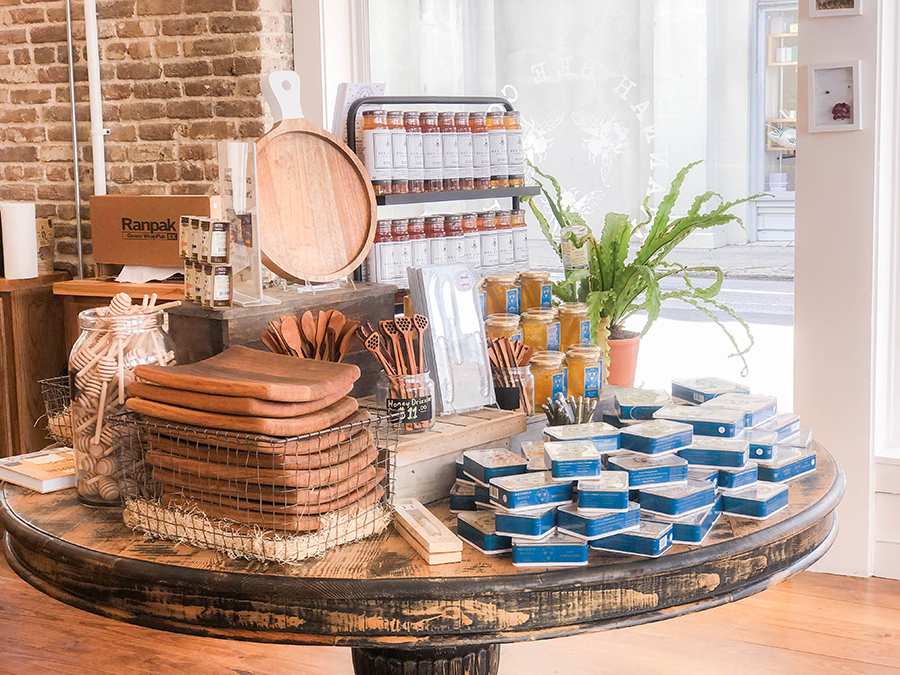 Savannah Bee Company – Mead bar and a honey bar in one shop? Founded by a bee farming family, everything here is raw honey and beeswax based. It's such a fun place to explore, and I found some good souvenirs here as well as the coolest book for my kids. This shop is right next to Candlefish.
Cannon Borough Collective – If you are near some of the other spots we listed on our last Charleston guide like The Grocery, stop into this eye candy store!
The Mills House – We decided to stay at The Mills House this visit because we wanted to be within walking or biking distance to all the local spots. It also has a beautiful courtyard that we enjoyed after dinner a few nights.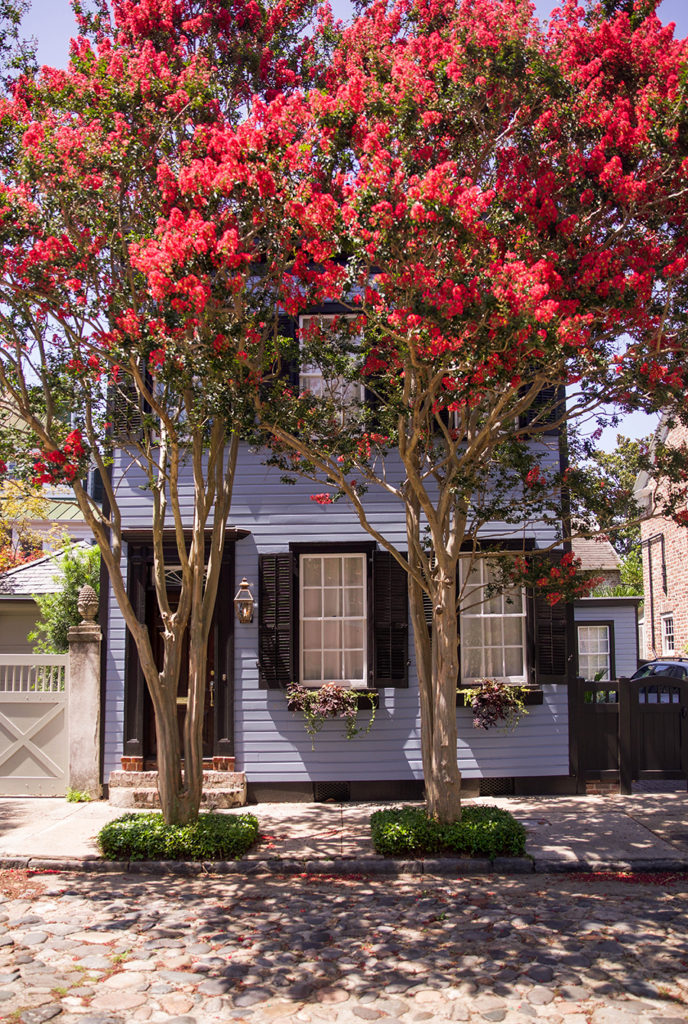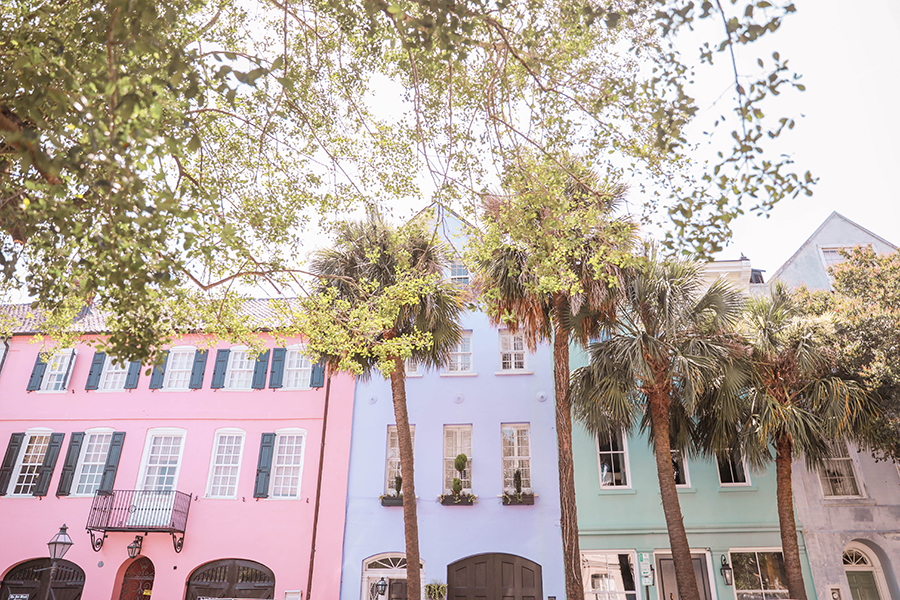 Things to do: We brought our own bikes this time ,but there is a bike share company you can take advantage of to do your own exploring. There really is charm on just about every street. All of the crape myrtle trees were in bloom, so the houses looked like they were straight out of a fairytale. Bike along rainbow row to the waterfront where you can see the harbor in full view.
If you get the chance, take a tour of the old plantations like Boone Hall or Magnolia. They are eye opening pieces of history. I also have loved touring old historical homes such as the Aiken Rhett or Nathanial Russel House are stunning. I took home so much inspiration for our own home (gotta finish that brick walled room!).
We had to cut our trip a day short due to a family emergency, but our plan was to kayak along Shem Creek. There are some affordable rentals so it would be a fun activity to do to catch the sunrise or sunset…and maybe some dolphins!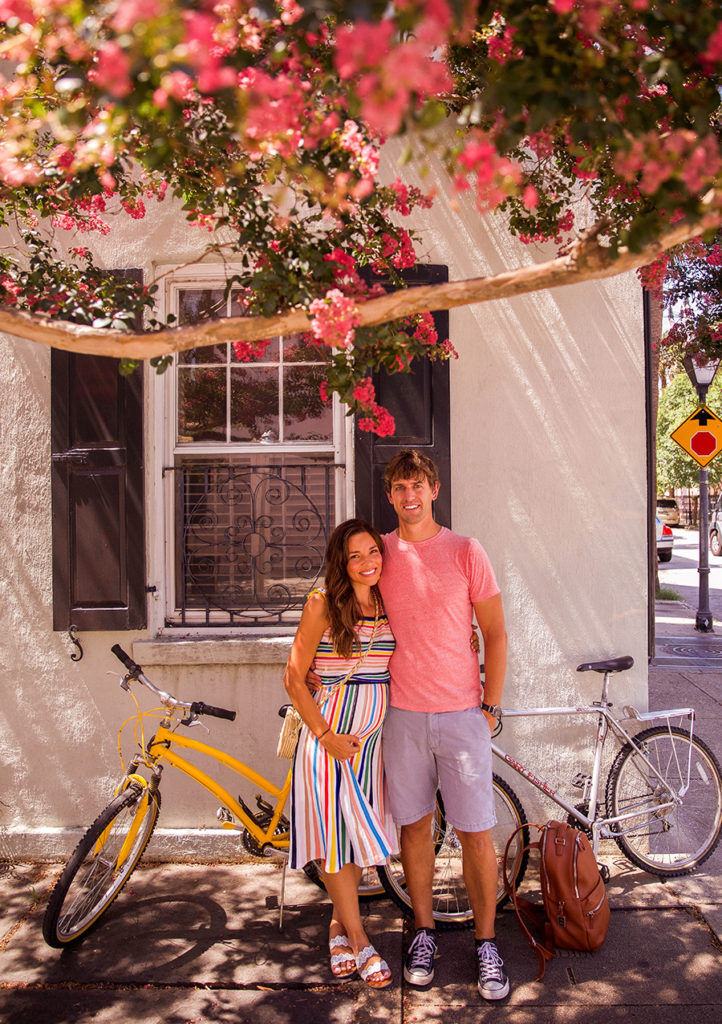 I am so grateful for the few days we got to spend together. It isn't ever easy to make it happen, and it certainly can be challenging to arrange child care and set aside funds. However, we always see it as the best investment we can make in our lives. When we nurture our marriage, it flows into our family and day to day lives as well. We came back feeling so renewed, as we totally needed a breather from parenting;)
'