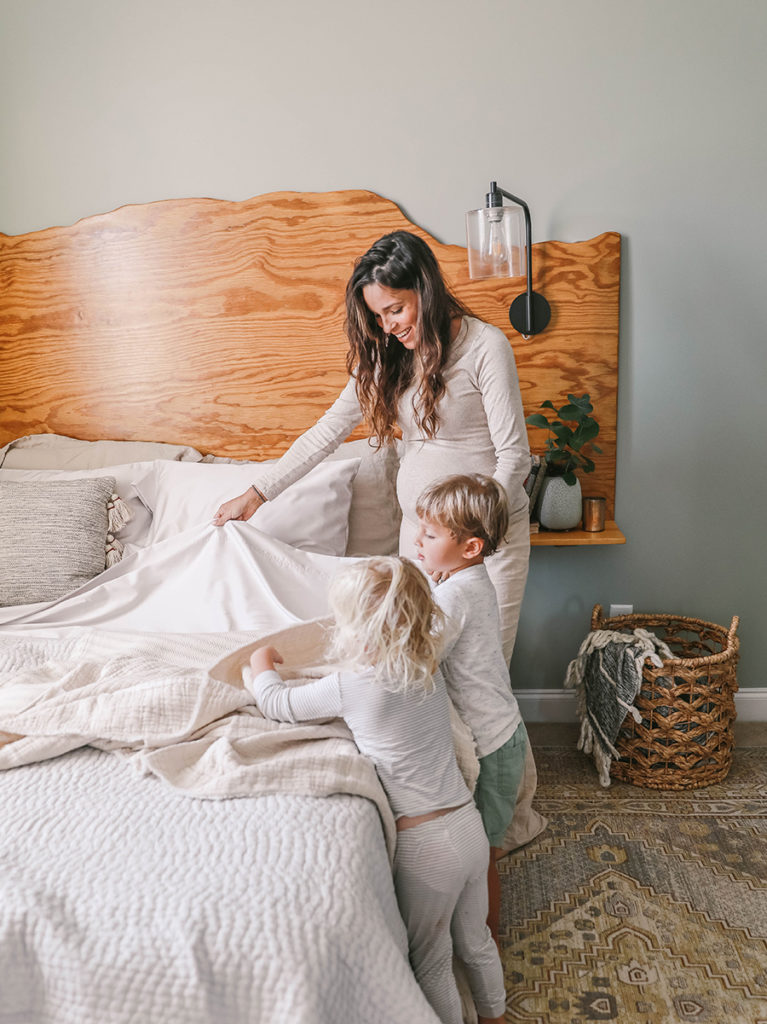 We have family coming to stay with us to help when the new baby comes, so we started prepping the room to make it comfortable despite it being in the middle of a re-design! The bedding we had in this space was really worn out and the duvet starting to fall apart, so I started looking for options that would transition well with the new season coming. I really loved what I read about Garnet Hill, and their responsibly sourced products so I'm teaming up with them for today's post. We may only have half of the room painted, but there WILL BE comfy bedding by golly! I really was hoping to find some options that work for all seasons and last for years to come.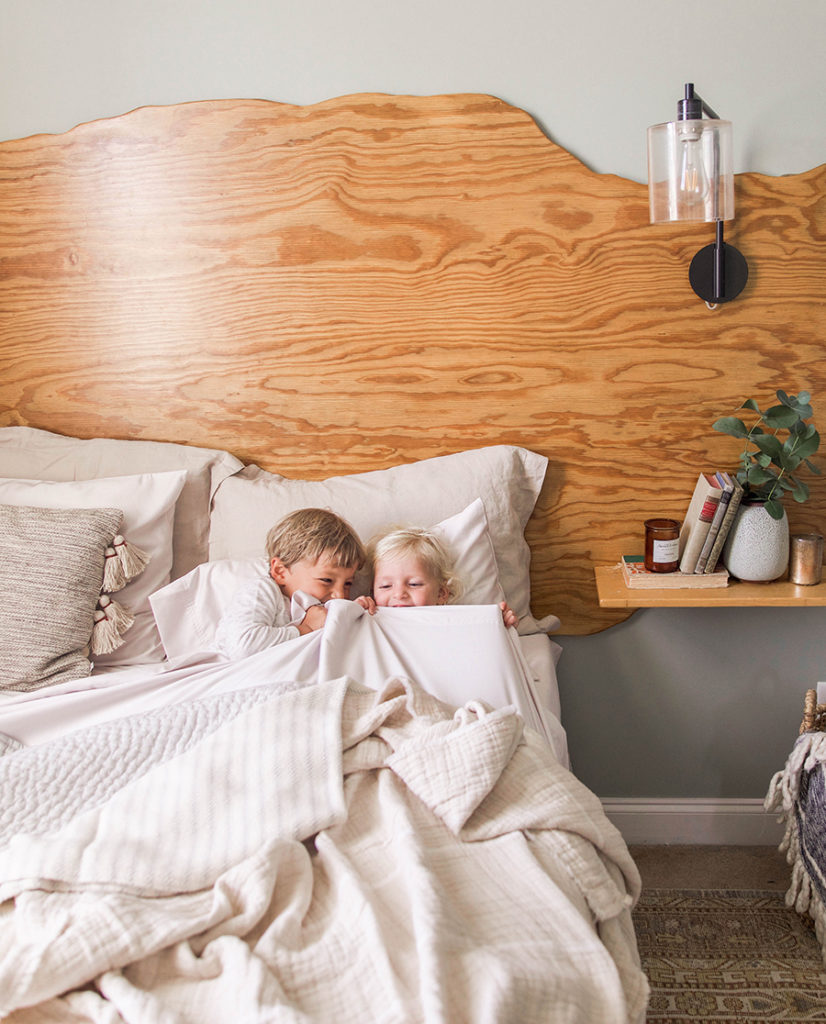 There are a few elements I look for when looking for sheets:
Wrinkle-resistant sateen – This is a great option for easy care that doesn't sacrifice the comfortable satin feel. Sateen is a great material for sheets since they're woven to give that subtle lustrous sheen that resembles and feels close to satin.
400+ thread count – I usually buy whatever is most affordable for the kiddos that doesn't feel too scratchy, but for our guest bedroom I want it to be really comfortable. 400 thread count sateen gets you that luxurious feel of satin without the super high price tag. It is incredibly soft and makes you want to dive right in!
Flexible with temps – Fall, winter, spring, summer – It's nice to change up sheets depending on the season, but it is also wonderful to have a set that works for all.
I went with Wrinkle-Resistant Solid Sateen Bedding which was all of the above. I love the Alabaster color for the calm and peaceful tones it brings to the room. After I selected sheets, I built off of that color palette by adding in some cozy elements such as the Solid Washed Linen Bedding, the Gauzy Striped Blanket, and the Dream Quilt. Now I want to move in!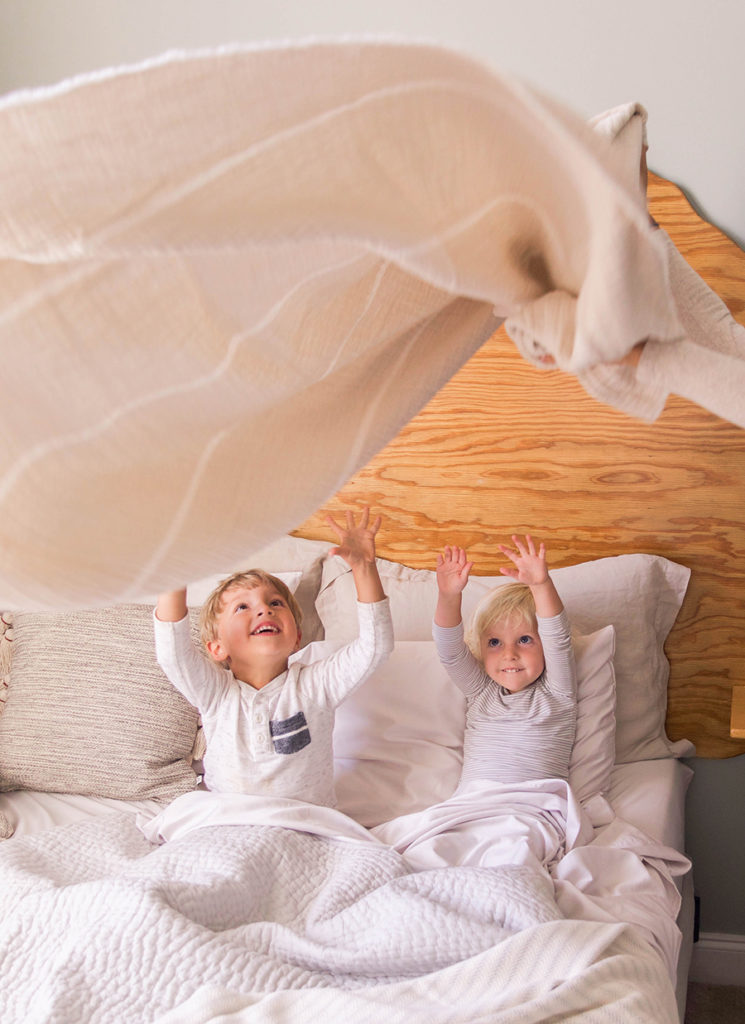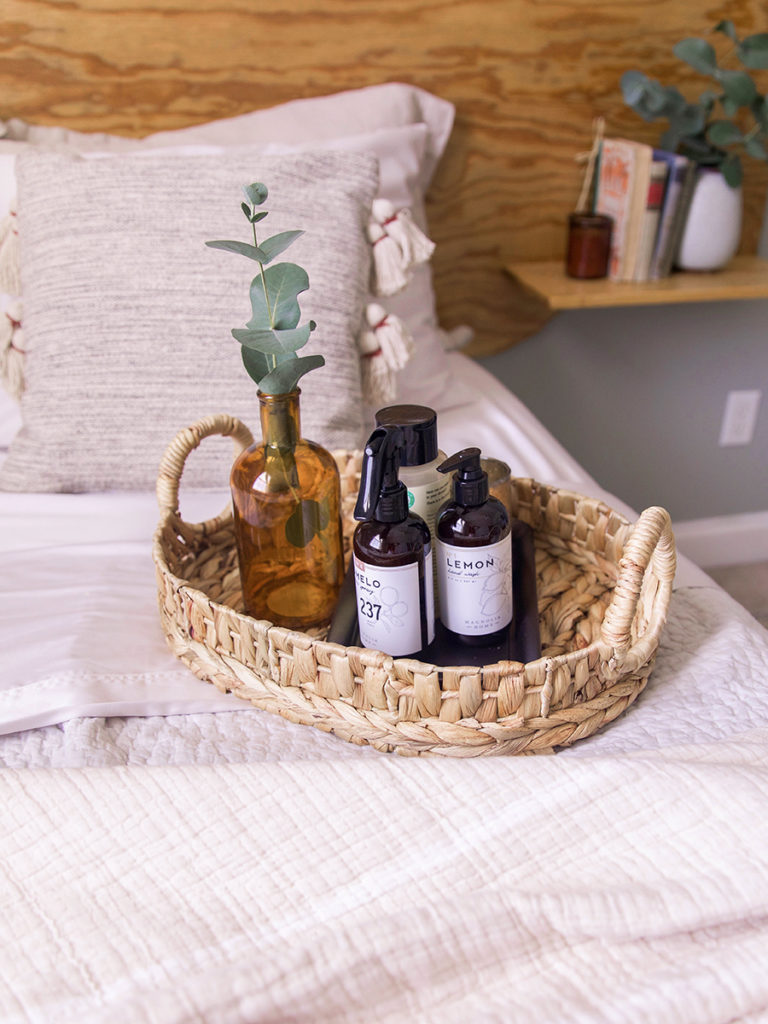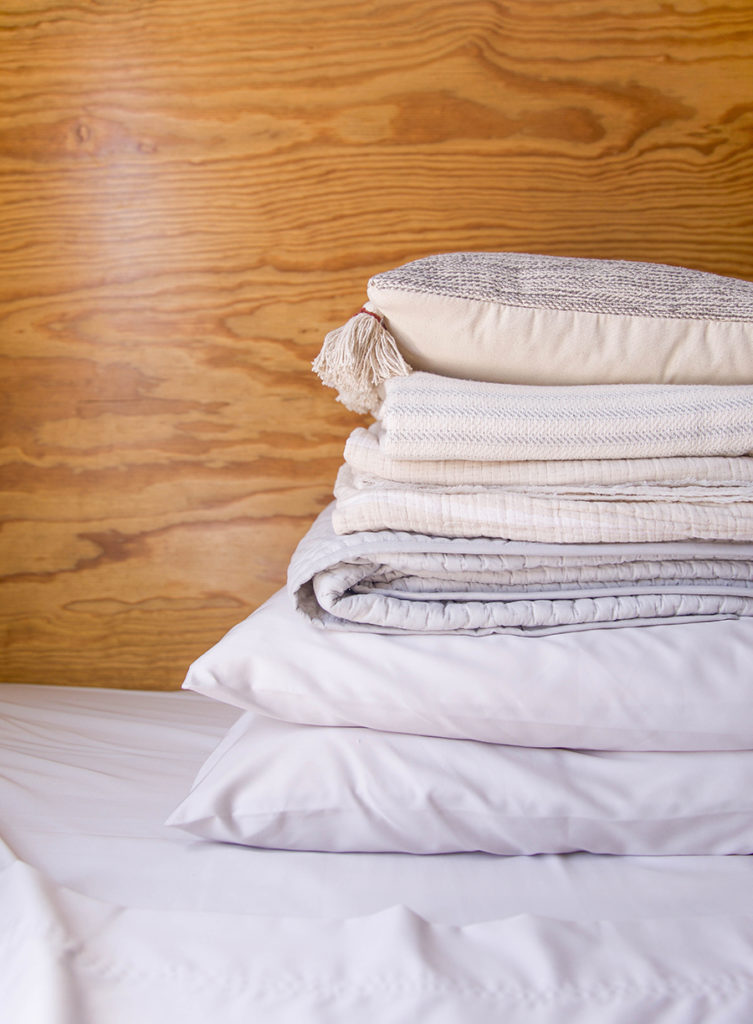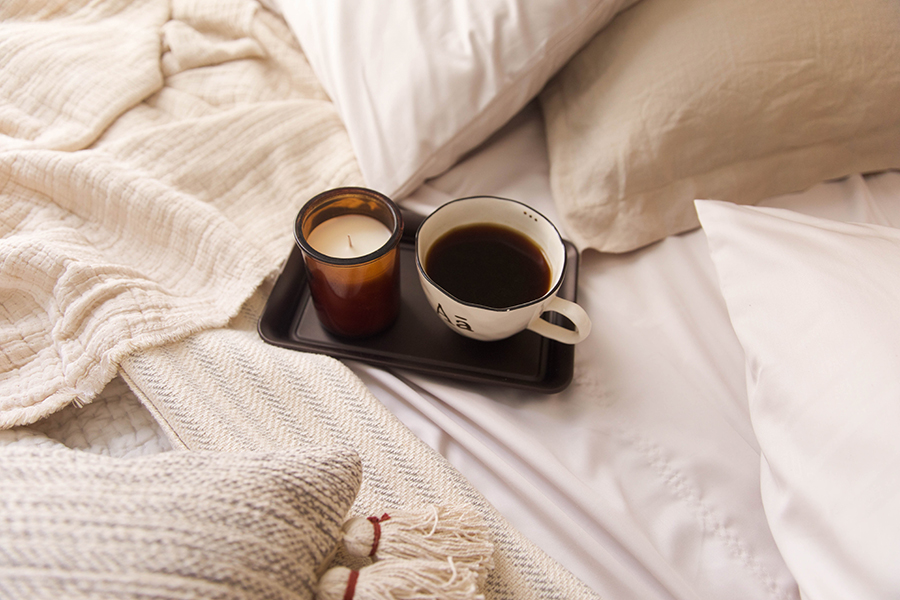 Another detail I love to do when family or friends come to stay is a little welcome tray to make them feel at home. I think there are so many fun things you could do for this, but I usually include a candle or room spray, hand cream, shampoo, a little greenery, and some chocolate. I am crediting my sister Maria for this idea, because whenever I would travel to visit her, she would do something like this with a little note. Those little kind gestures always made me feel so welcomed.
Stay tuned for the rest of the guest room re-design coming up soon. (Don't worry I am enlisting some help with this one!)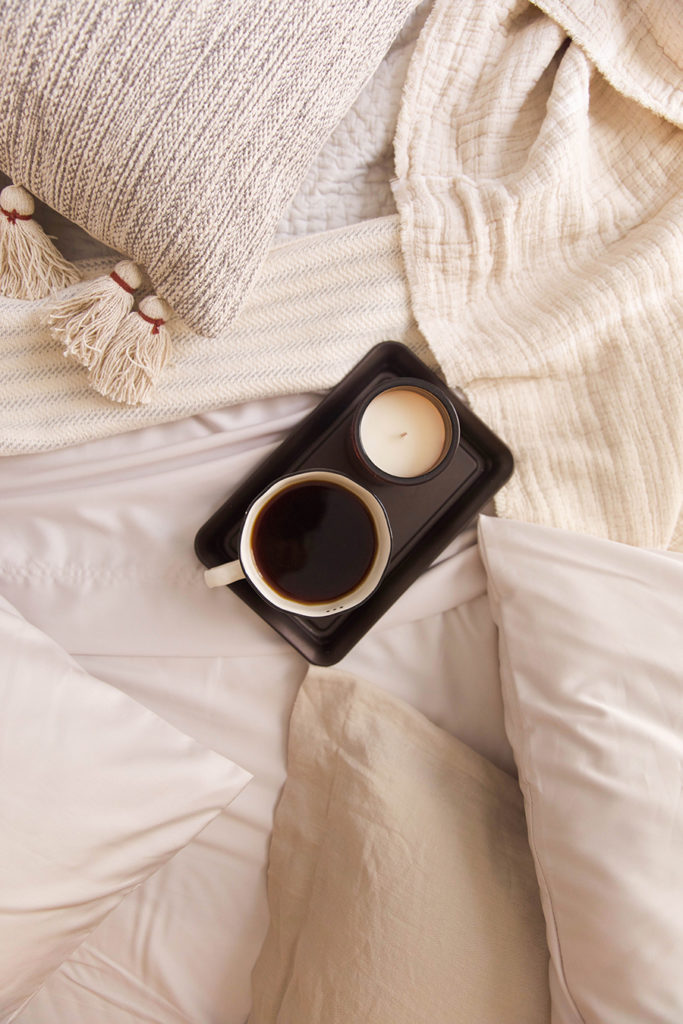 *This post is sponsored by Garnet Hill, and all opinions are my own.