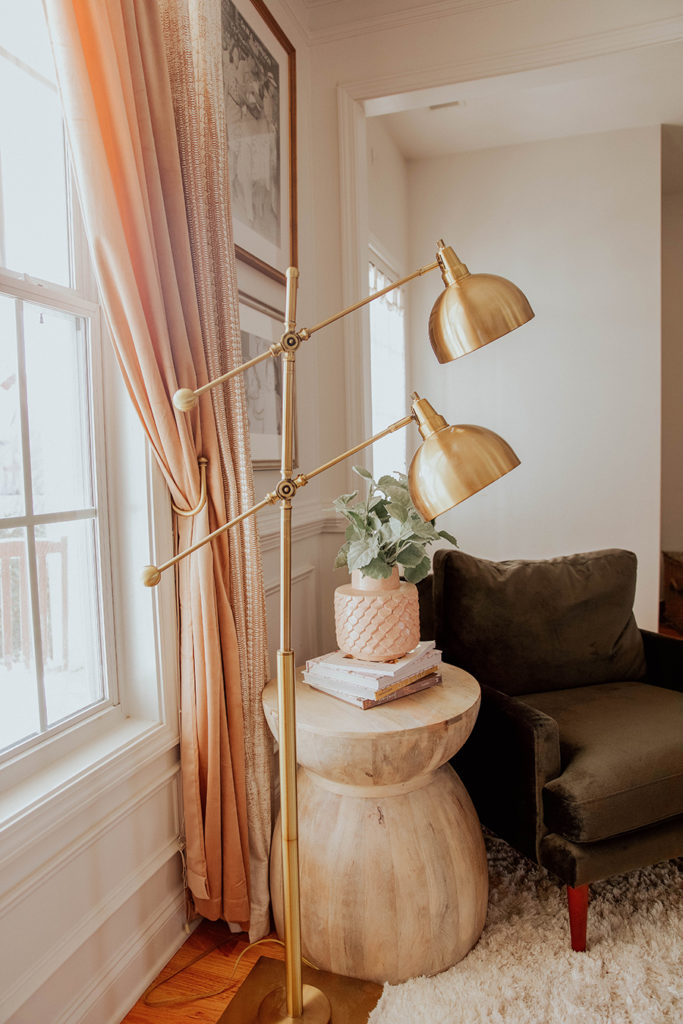 We often associate home design projects with a hundred dollar price tag, which may sometimes be the case but doesn't always have to be! For instance….curtain holdbacks! A low cost simple detail that can really elevate a room visually and bring in more natural light at a low cost. Read on for a few examples!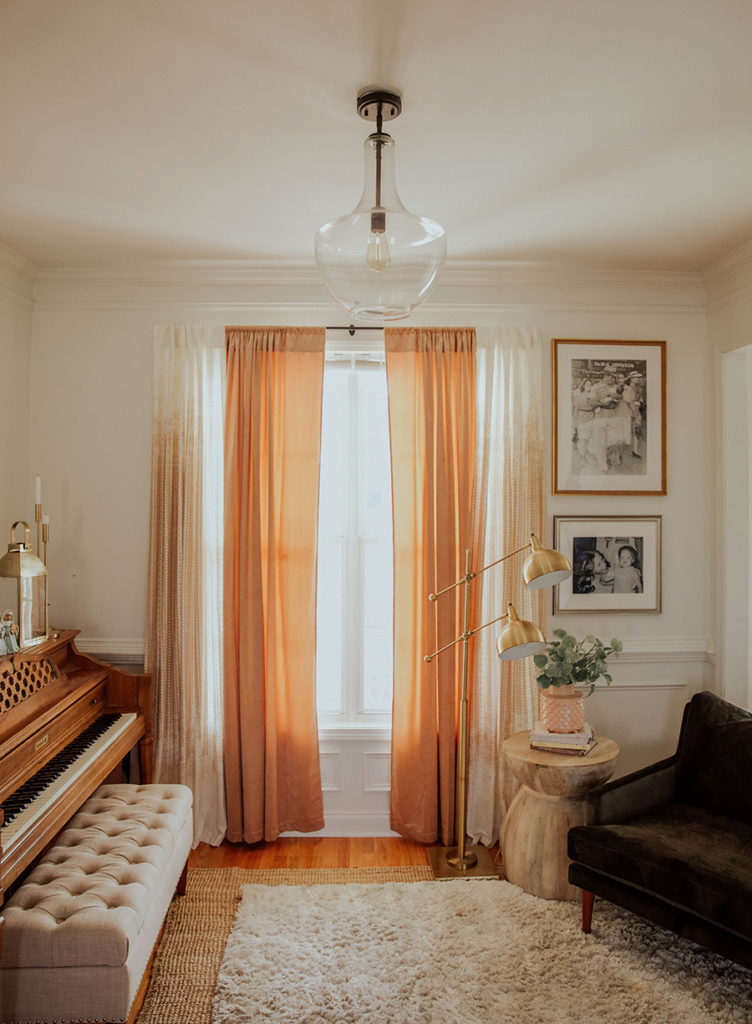 We added this wide super soft olive armchair from Article to the room and loved how it paired with peach tones. (Everyone has been fighting over it for a reading spot!) We already had some patterned curtains in the room, but they seemed to get washed out with the white walls so I layered in some velvet curtains to bring out a little more color. Since they were pretty heavy we needed something to pull them back during daylight hours, and I am loving the outcome!

ONE
TWO
THREE
FOUR
FIVE
SIX
SEVEN
EIGHT
These are all curtain holdbacks that range in price and style I found at Anthropologie, Target, CB2, and Amazon! I really like how simple details can make such a visual impact that also serves a practical purpose! When curtains are thick, they usually need a holdback to allow the maximum amount of natural light to pour into the room!
I hope this saves you the hunt of finding some options (who wants to spend hours looking for curtain pullbacks?! No one.) Next on the topic list? Window treatments. Something we have been wanting to address for a while, so stay tuned!
Snow Shag Rug – IHOD Shop, Jute Rug – Wayfair, End Table – Anthropologie, Lamp – Wayfair, Piano bench – Target