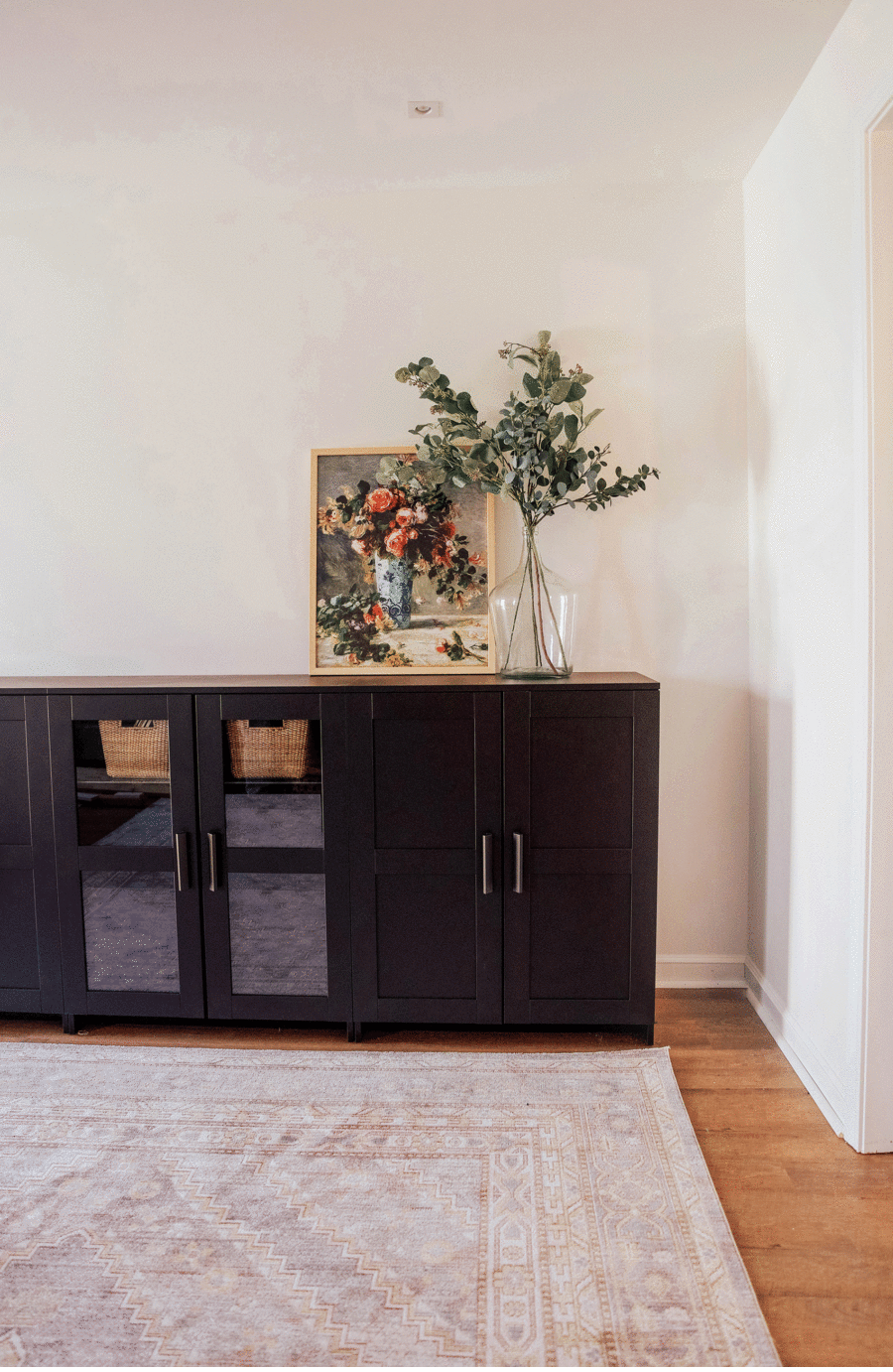 My very favorite design hack is finding cabinets and drawers with visual appeal to hide all of the wonderful clutter in your life. We finished the daylight basement with the intention of having a multi-purpose room to use as a play area, workspace, and makeshift guest bedroom. Today I am sharing the storage units we found online at IKEA that are the perfect units for small to large spaces!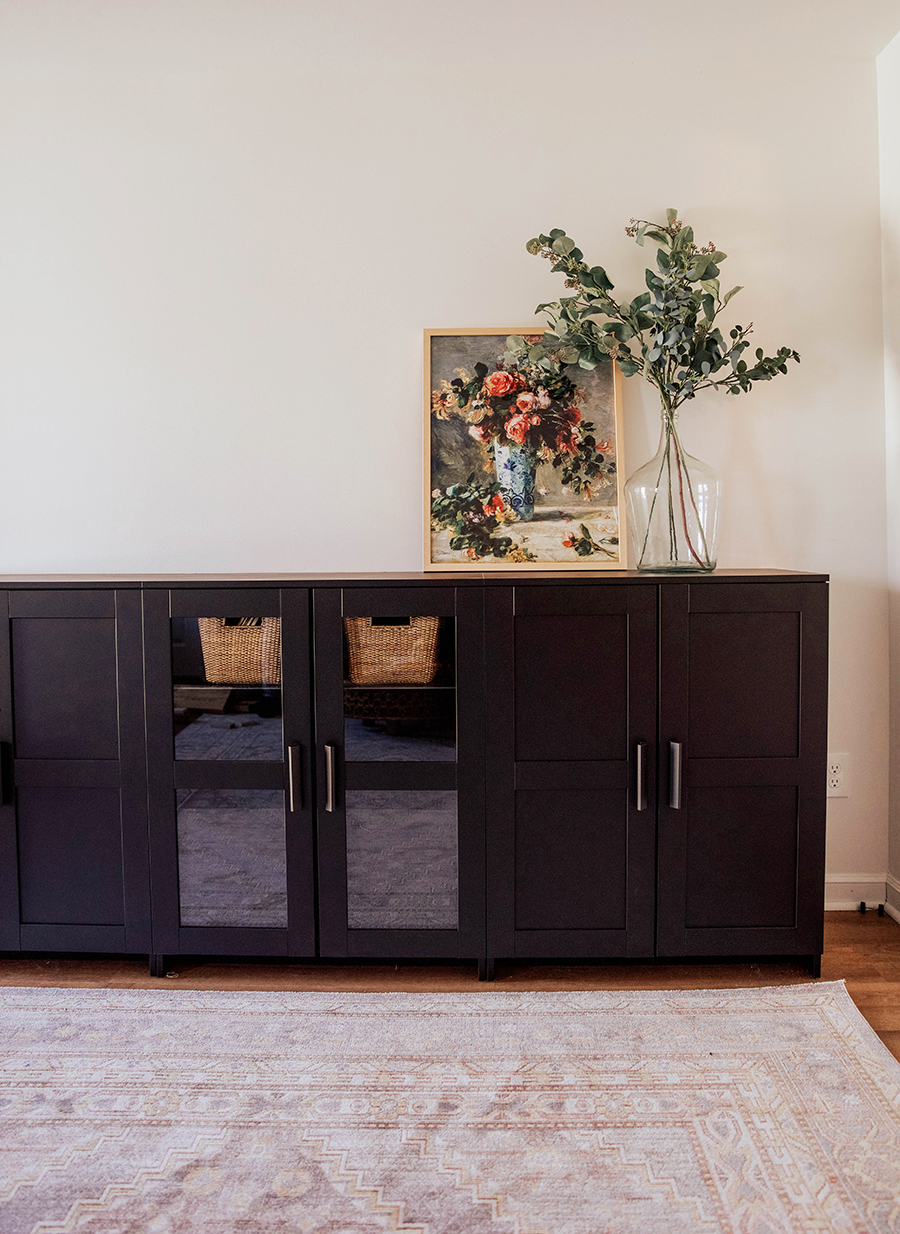 I measured everything ahead of time, and knew this wall would fit three Brimnes Cabinet units in a row with room on each side. We ordered two Brimnes cabinets with solid door fronts and one with glass doors to vary it up a little. The price point for these cabinets was a steal compared to other options we had priced out. I already had this desk from World Market so the black matte finish looked cohesive. They were surprisingly easy to assemble. Gabe has not had the best experience in the past assembling IKEA furniture, but these came with straight to the point instructions, and aligned pretty well!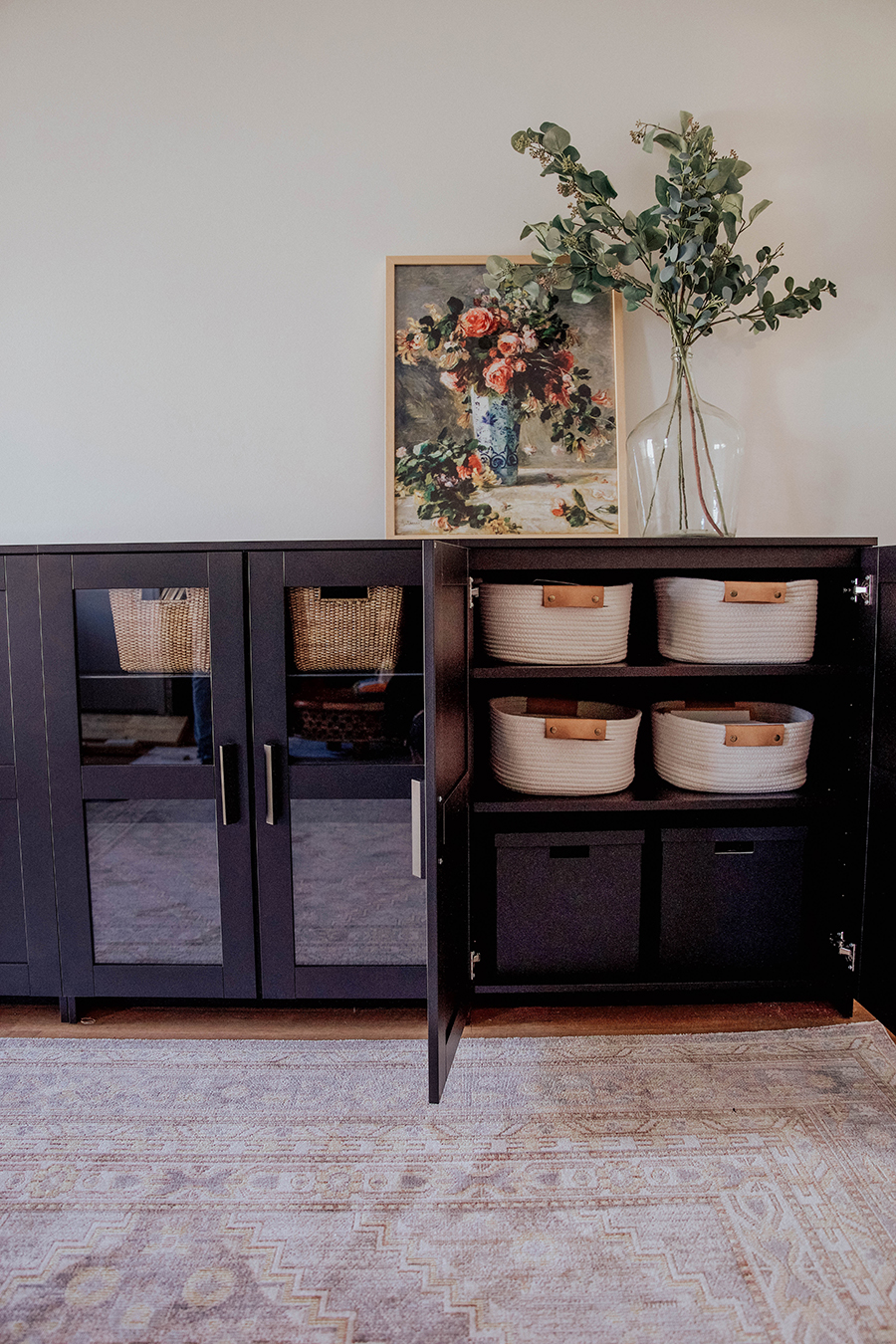 It helps to measure the length, width, and depth of your shelves before basket shopping. I have made poor impatient decisions in the past, so this time I took these measurements to Target, and found this basket storage option that I knew would be sturdy enough for heavier materials. The shelves are adjustable in height which is nice so we arranged them a few different ways. The larger black boxes I ordered from IKEA as well.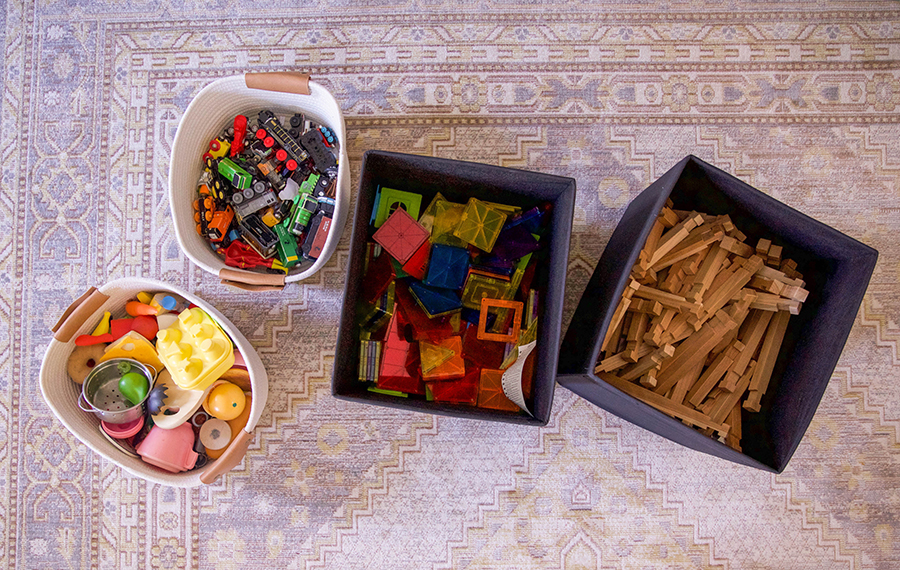 Some of the things you can find in these bins and shelves? Linkin logs, cars and trains, board games, puzzles, duplos, play food, magnetic tiles, etc. I also am storing all of my stationary, paper, and mailing supplies in one of the units.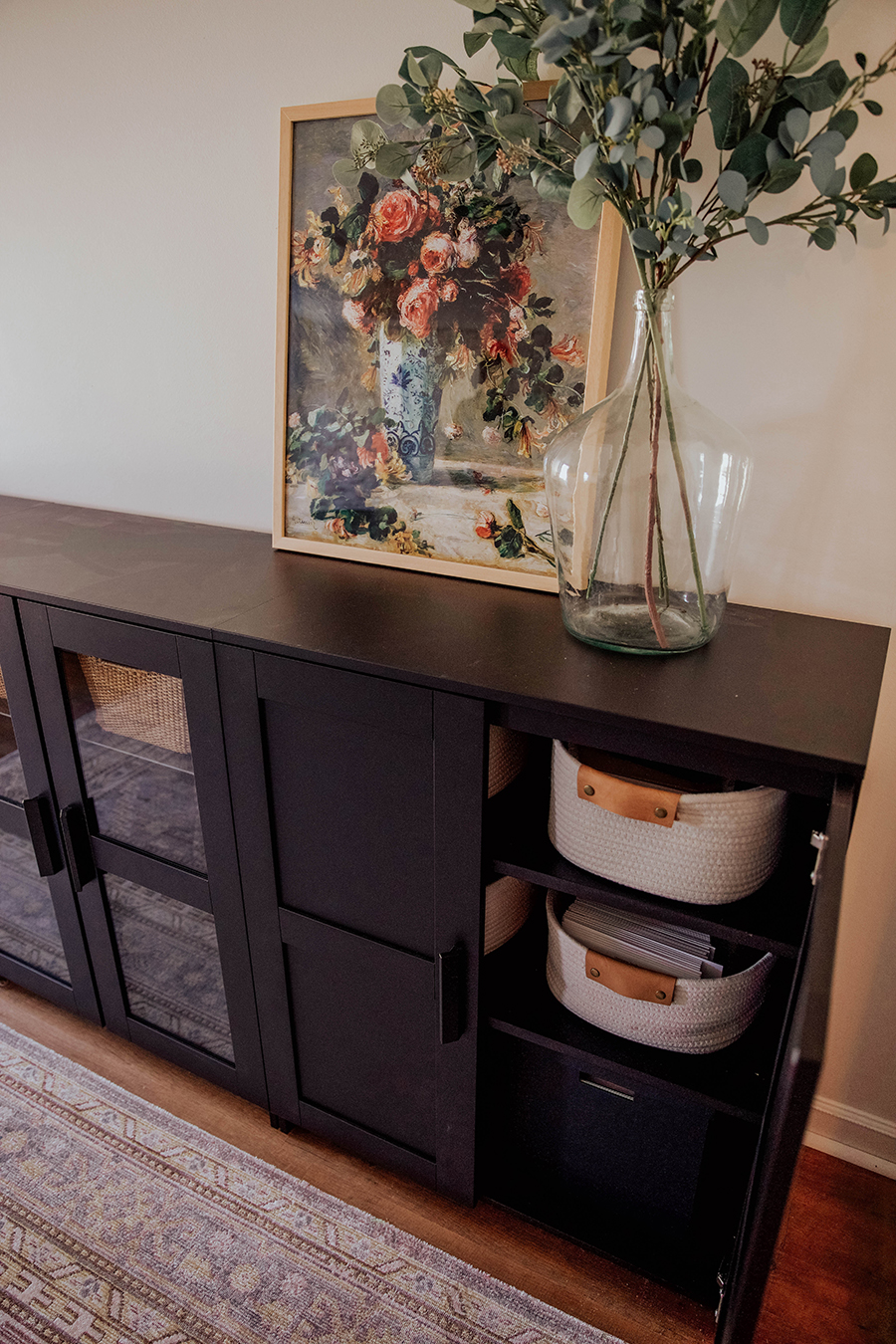 I can't save this will solve all of my stepping on trains and legos problems, but a girl can hope. I've noticed how much it helps for children to know that everything has a place, and we do not get out anything without first cleaning up a prior mess. They've gotten used to these systems, and it really helps with keeping the room from becoming the house dump.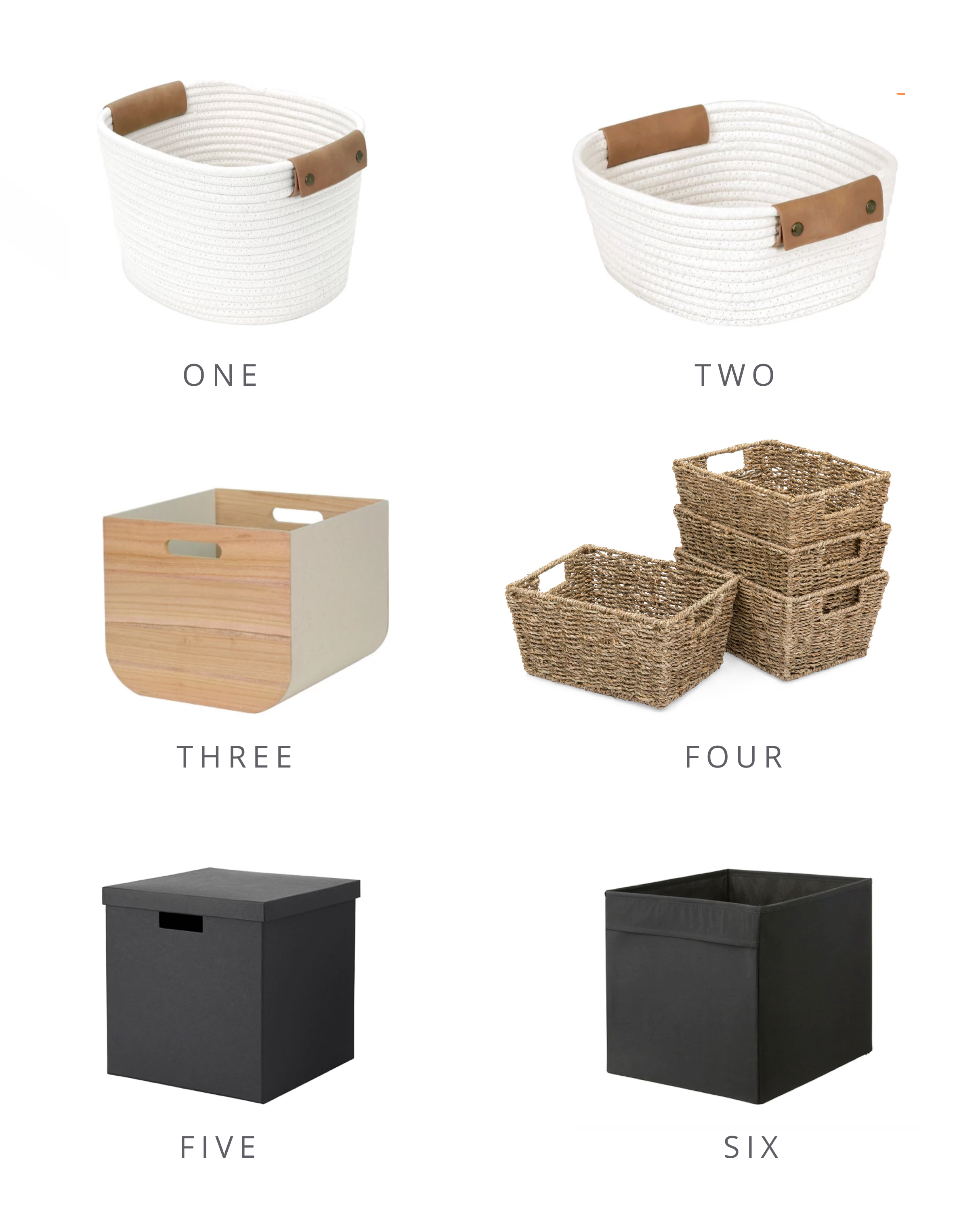 ​​​​​​These are some storage bin options that are compatible with the Brimnes IKEA cabinets. I loved the black cubes for blending behind glass doors. They also hold larger items well.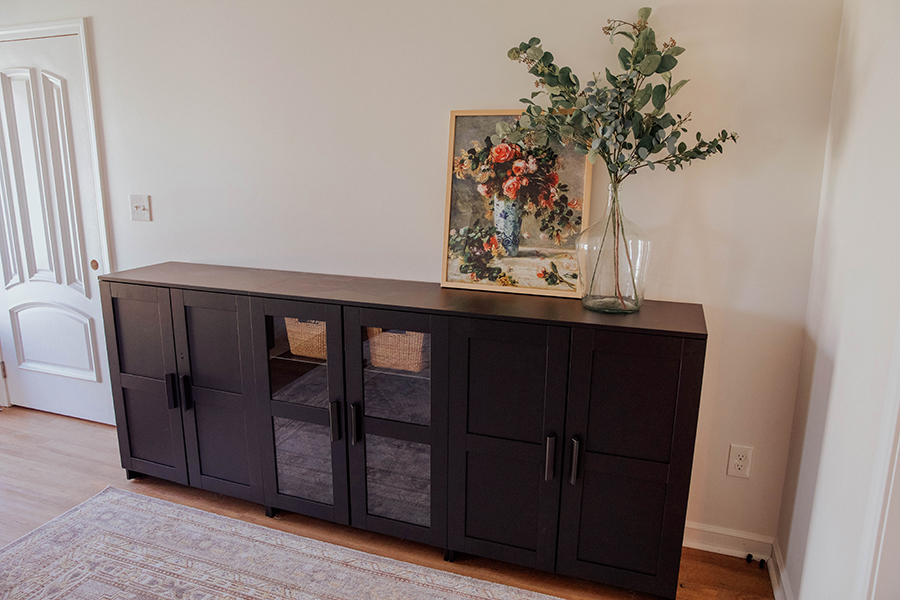 I am still deciding on artwork, and rugs for this room, but we are getting there! Here's to hoping with high unrealistic expectations that everything will stay in place…