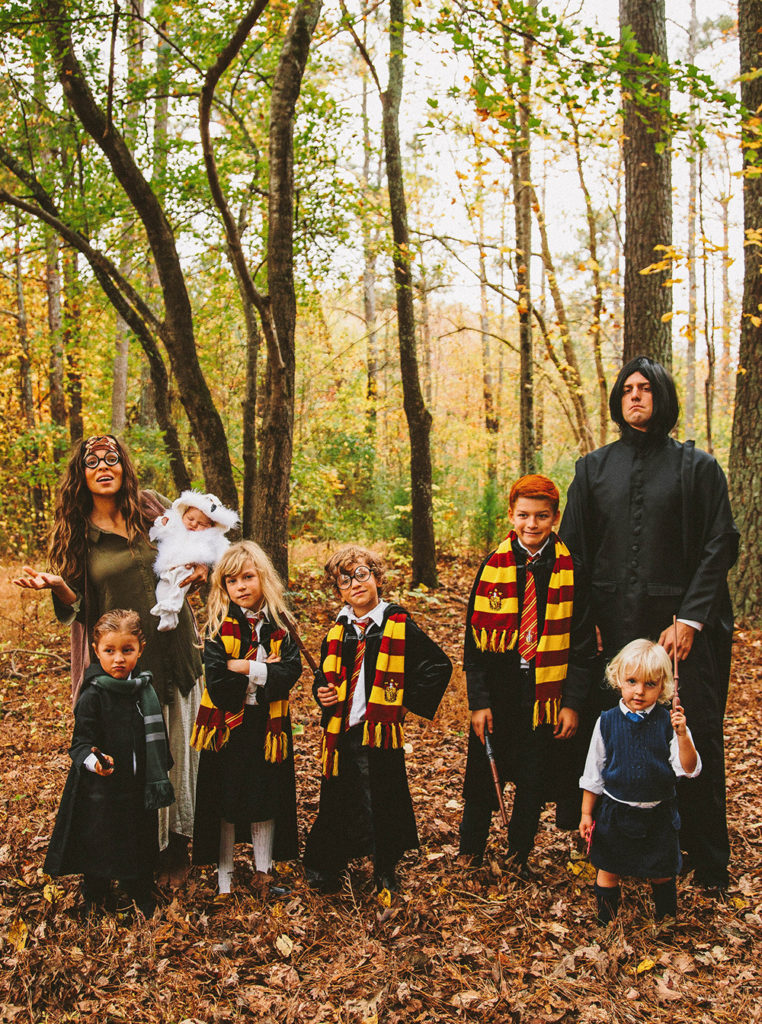 I would skip Halloween any day to get to Christmas, but we take this holiday as an excuse for laughter and building family memories. I didn't think we could swing it this year, but when the kids asked what we were going to dress up as this year I couldn't turn them down! They haven't even seen the movies, but Veronica suggested Harry Potter. So a Hogwarts Halloween it was….

Gabe – Professor Snape
Anna – Professor Sybill Trelawney
Gabriel – Ron Weasley
Veronica – Hermione Granger
Max – Harry Potter
Rocco – Draco Malfoy
Azelie – Luna Lovegood
Chiara – Hedwig the Owl

Thankfully, it seems to be the year for Hogwarts, as these pieces were all easy to find online. The only costume I had to go out and hunt for was my own, but I found all of the pieces at a thrift store. I made Chiara's with a little fuzzy jacket, white baby pjs, feathers, and felt. Chelsey Heidorn came through for us again with these pictures!

Be careful what traditions you start with your family….you may never be able to get out of it! (wink wink)

Happy Halloween!


P.S. All of our past family costumes here.