A month ago we bought all of the supplies for our last few renovation projects for this house to get it ready to sell. We didn't know the pandemic was around the corner. Since we had all the supplies already on hand we decided we might as well start our master bathroom renovation since we are hoping to still list our home by this summer. We originally were going to hire some help for this so it will be an interesting challenge. We are sharing the plans and budget for this project as well as the sources for everything today.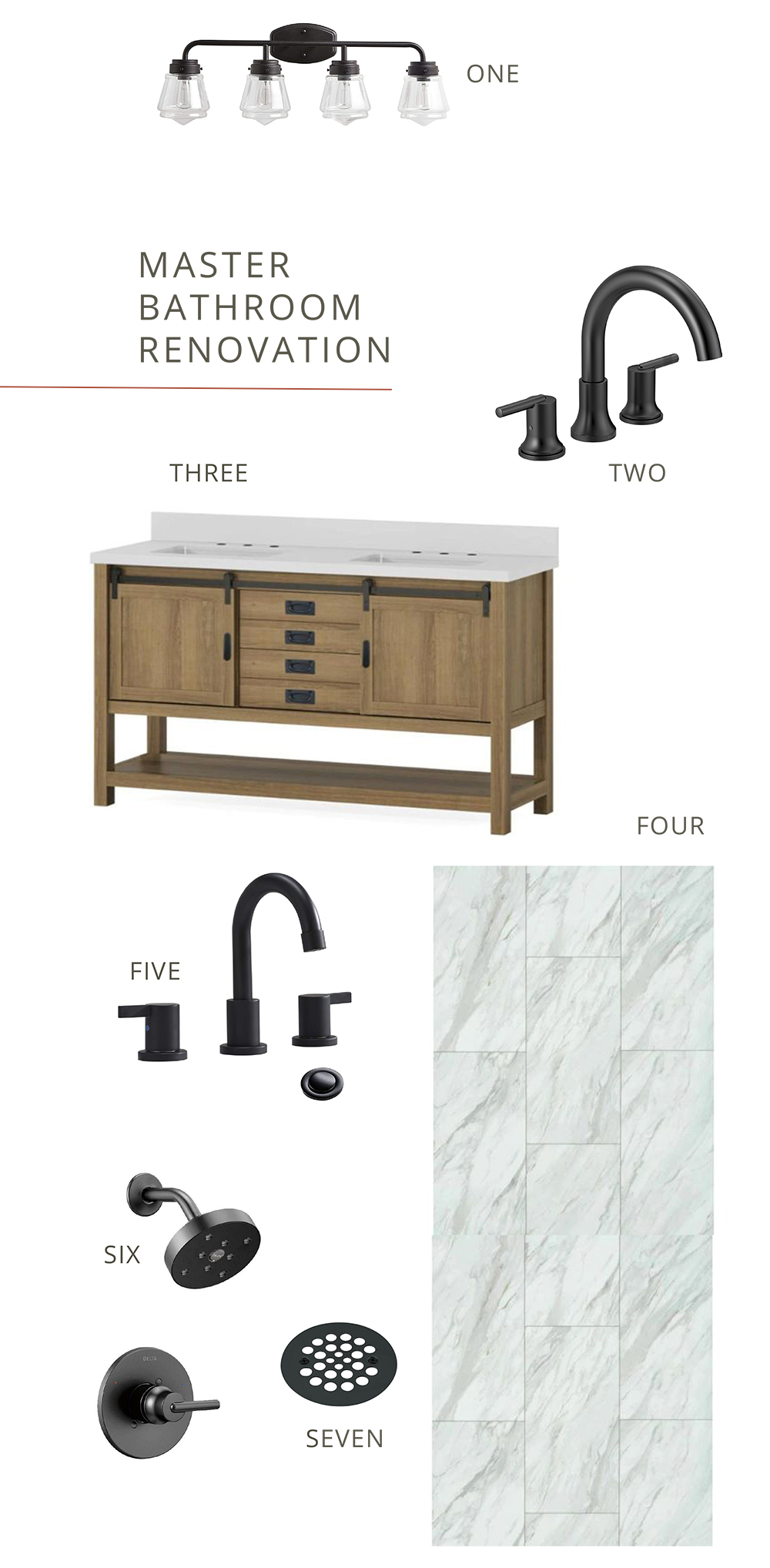 1. Track light – $138
2. Faucets (x2) – $65 ea.
3. Vanity – $450
4. Smartcore Flooring – $250
5. Tub Faucet Set – $270
6. Shower head Set (Or here) – $140
7. Tub Drain – $20
Towel Bar and Toilet Paper Holder – $30
Paint – White Moderne by Behr – (Already have on hand)
__________________________________
Current Total: $1428


We expect a few more minor expenses like towel hooks and towels, but so far this is exactly on budget for us. Our realtor recommended this was an important renovation step to make before listing.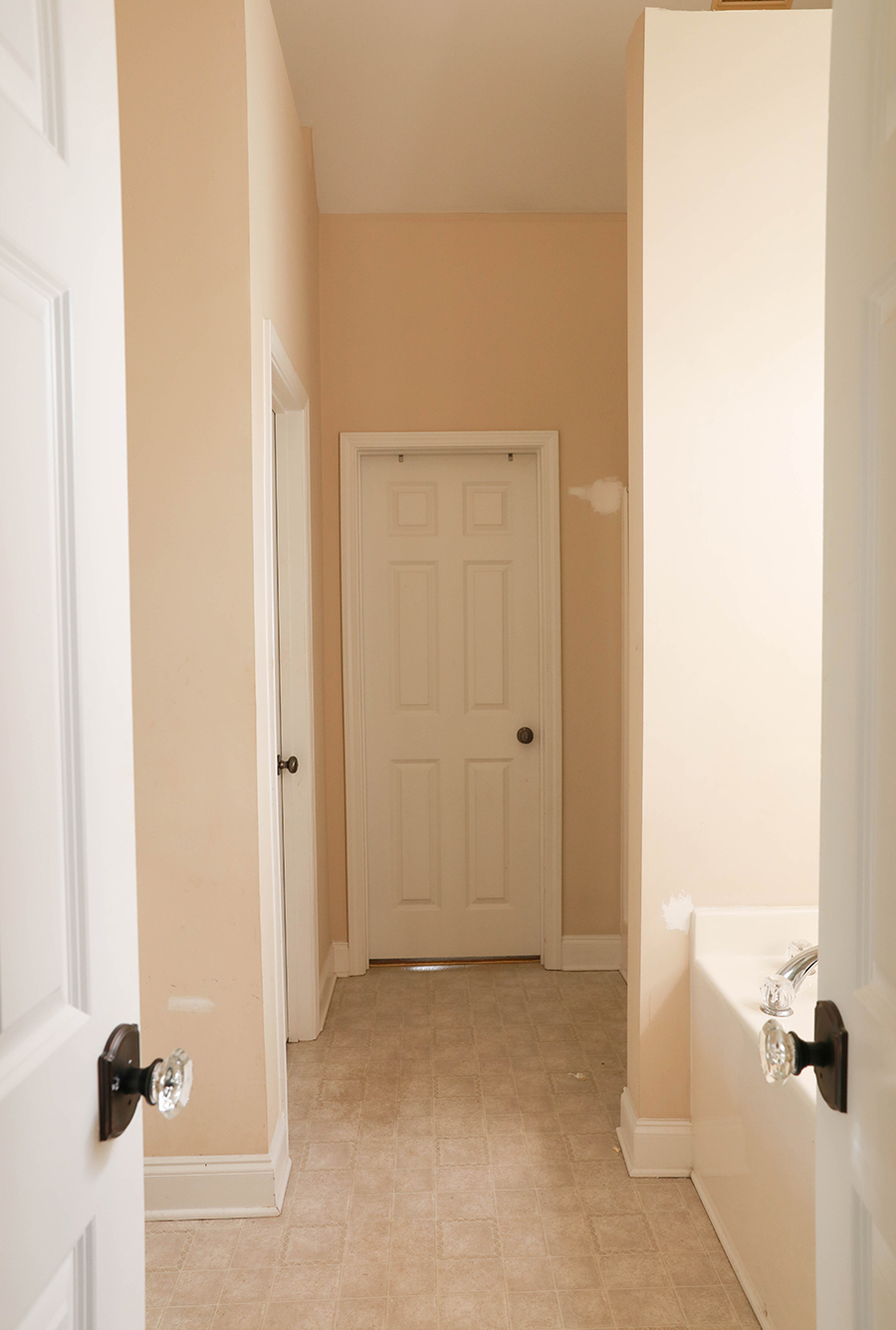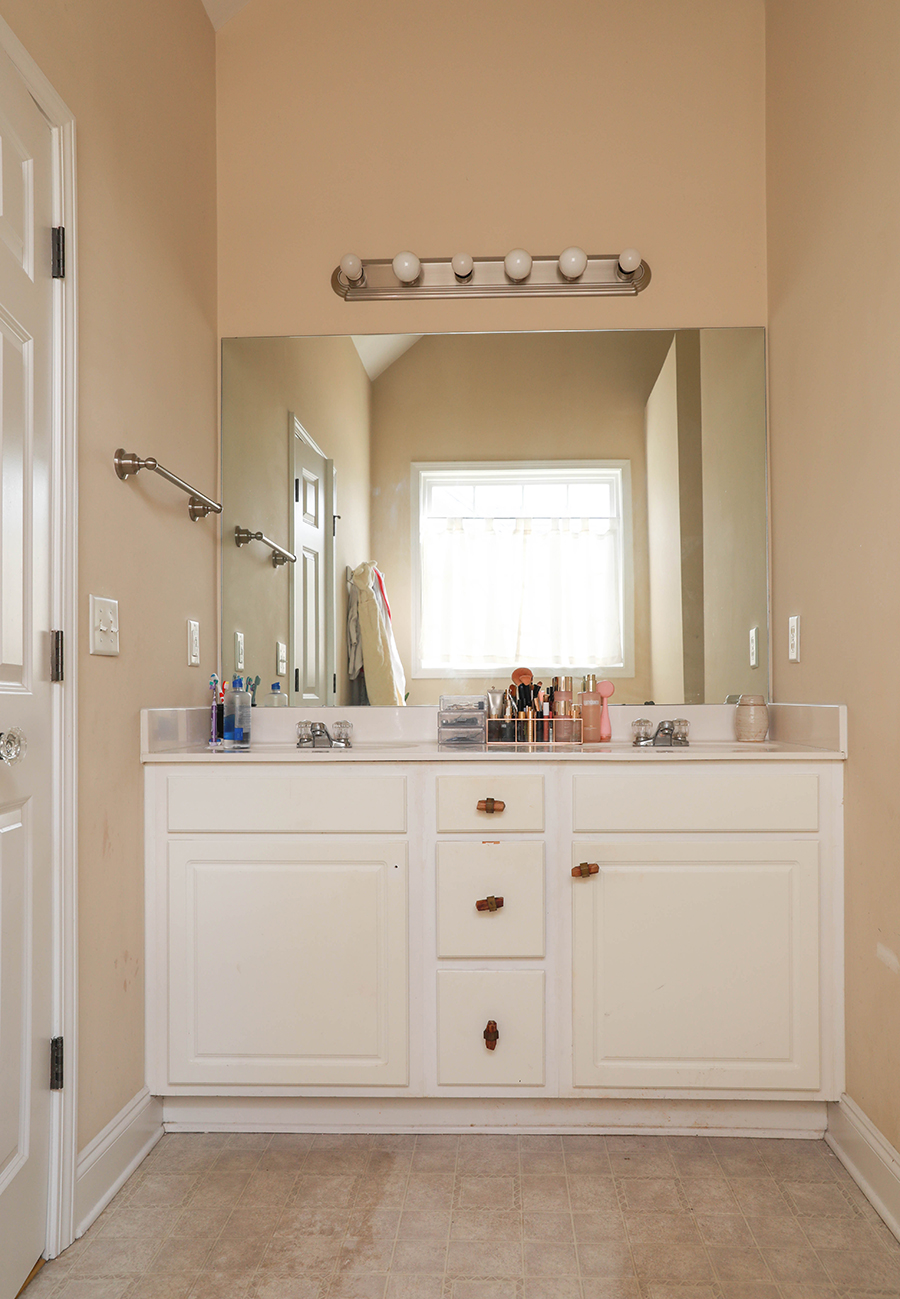 Even though I probably would design this bathroom differently if we were staying here, it was still fun to be able to design a space on a budget that challenged my creativity!
Our vanity enamel started to peel off, and we were reluctant to have to replace it since they can be so pricey! We were able to get one during a Lowe's sale, and it came with the countertop so it was quite a steal.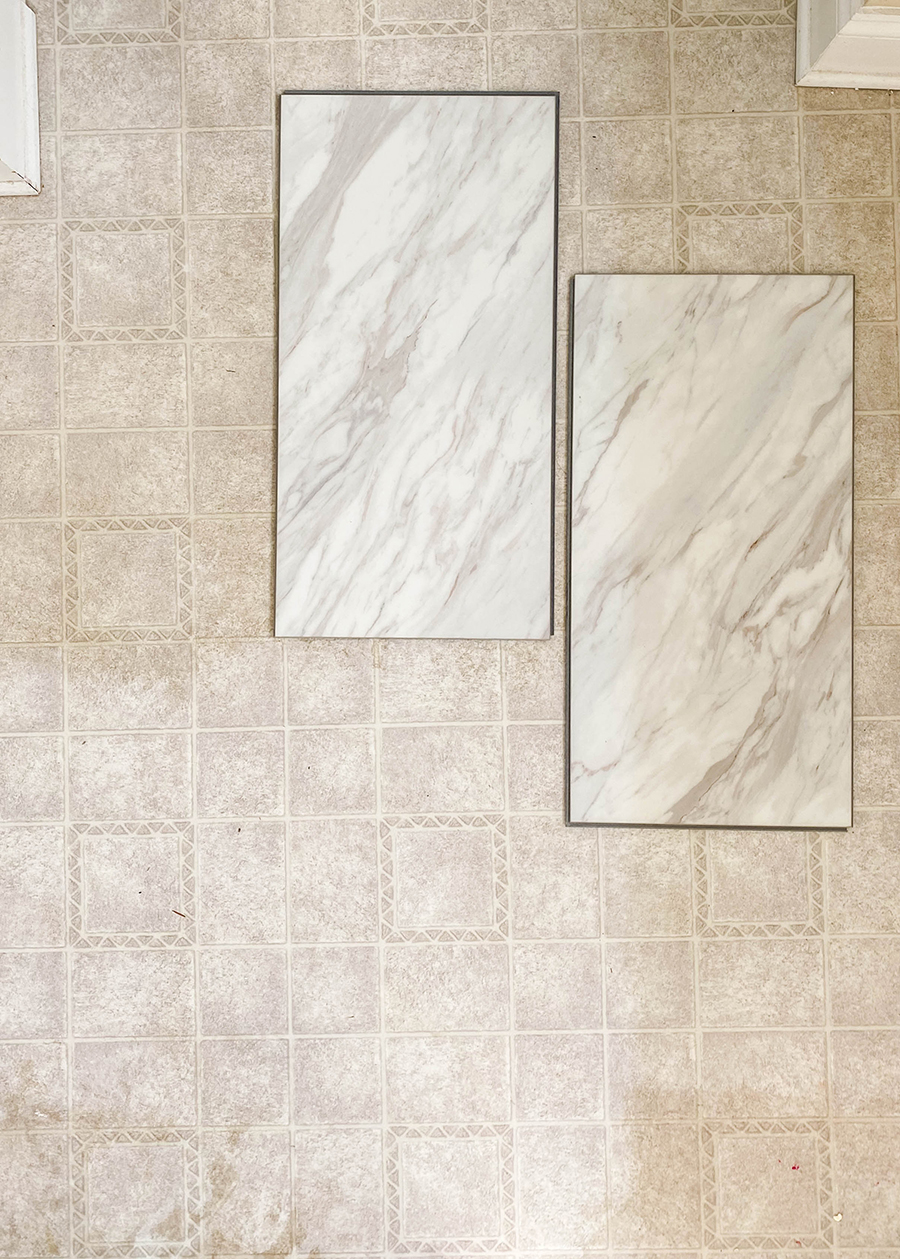 A really great alternative to tile is this Smartcore Pro luxury vinyl tile. They are large 12"x 24" pieces that are somewhat easy to install. No grout needed since they fit tightly together. Gabe is using a mallet and a flooring install kit to install securely.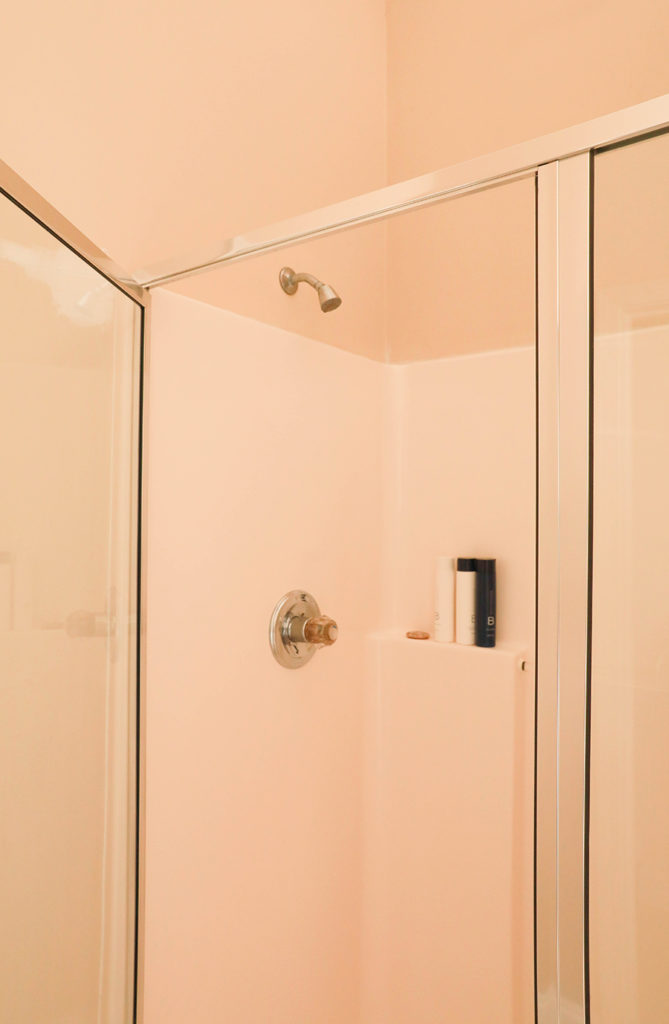 Our plan of action for the master bathroom:
Ripping up the flooring and trim
Removing the toilet
Removing the vanity
Laying down flooring
Patching walls
Installing vanity
Installing faucets
Removing the light fixture
Painting
Switching shower and tub faucets
Installing new light fixture
Installing towel hooks
We will be sharing video updates throughout the week on instagram stories, and report back next week here when it's all finished! Wish us luck:)