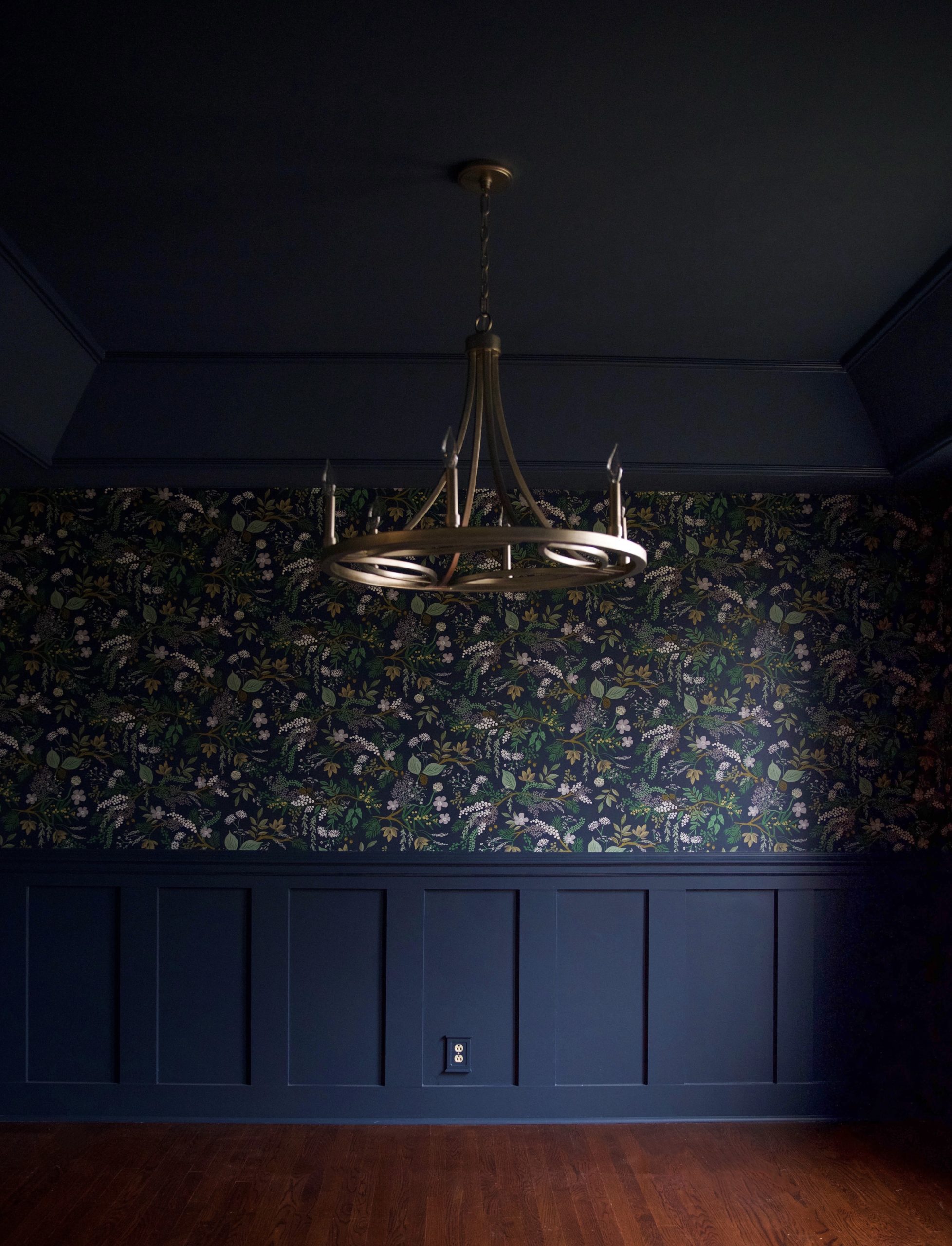 We finished the dining room wallpaper project just before Christmas break! It was a challenge to say the least, but since the wallpaper we used was thicker it was easier to apply than removable. We are really close to the end result for this room! The chandelier arrived, so sharing some updated views!
Lighting – I always check FB marketplace or OfferUp first, but couldn't find the color I was looking for. OF course I fell hard for all of the most expensive chandeliers, but refused to give in. I finally found this one (sold out but similar here) which was a middle of the road price option in just the aesthetic I was hoping for. Not too fancy, not too casual, and was able to get it for 20% off. I also went ahead and rounded up some options in this same category of semi-formal all under $500 (except for one!).

ONE
TWO
THREE
FOUR
FIVE
SIX
SEVEN
EIGHT (sold out but similar here)
NINE
TEN
Table – We were really lucky to find a local wood worker to create a custom family table for us. It will hopefully be one we can use for years to come that fits our large crew. It's made from solid ash wood and will be big and round!
Seating – As for seating….it has turned into quite an adventure. I found just the right chairs in our budget, and ordered one to make sure the color worked with the room. After deciding yes this is exactly what we should get, I find out that the chairs had been discontinued. I went on a wild search and found enough in 4 different places! However, my luck ran out when one of the companies emailed to say they were in fact no longer available and my refund was on the way. Back to square one! I think the largest portion of time on this room next to the gazillion hours of wallpapering was sourcing your items.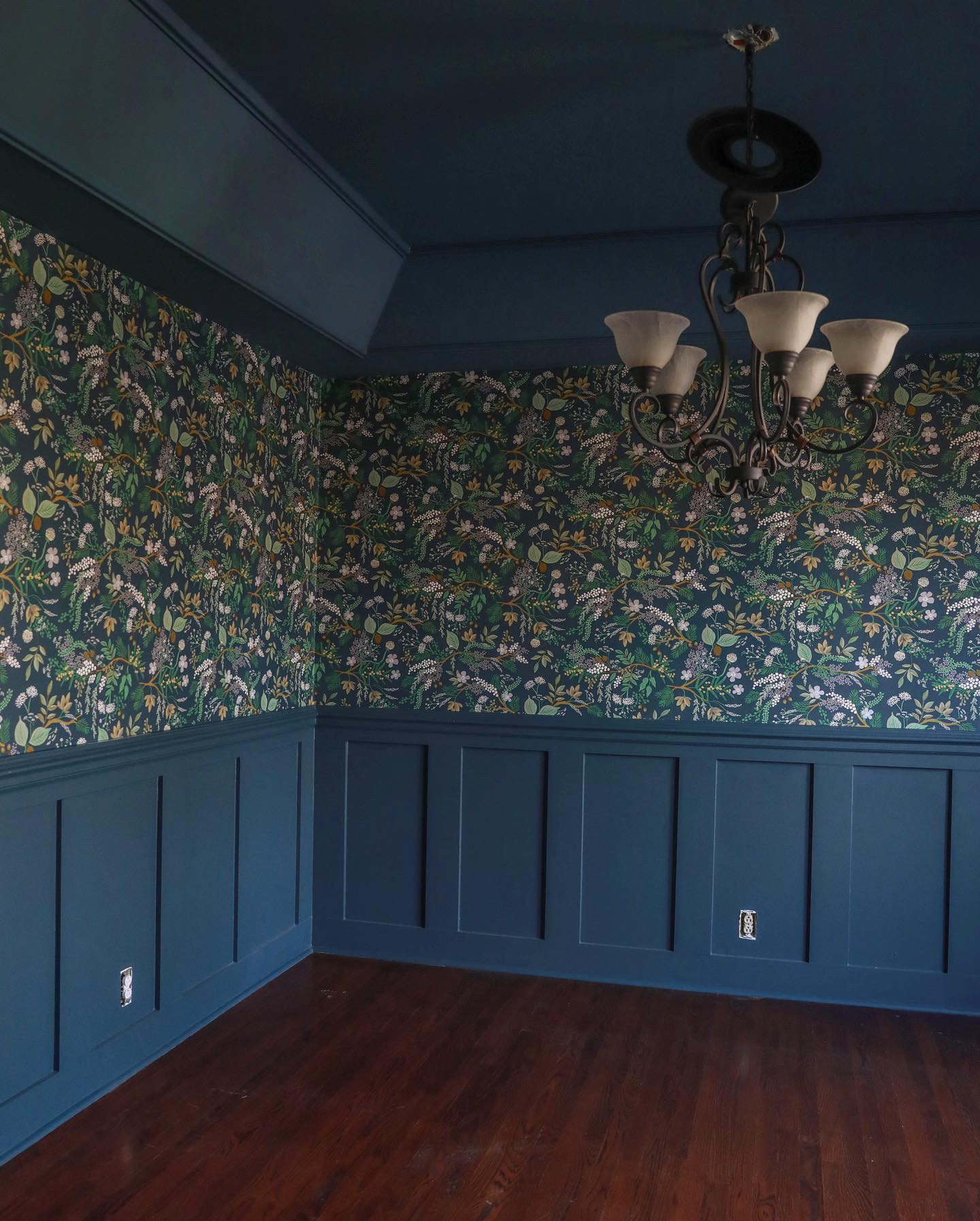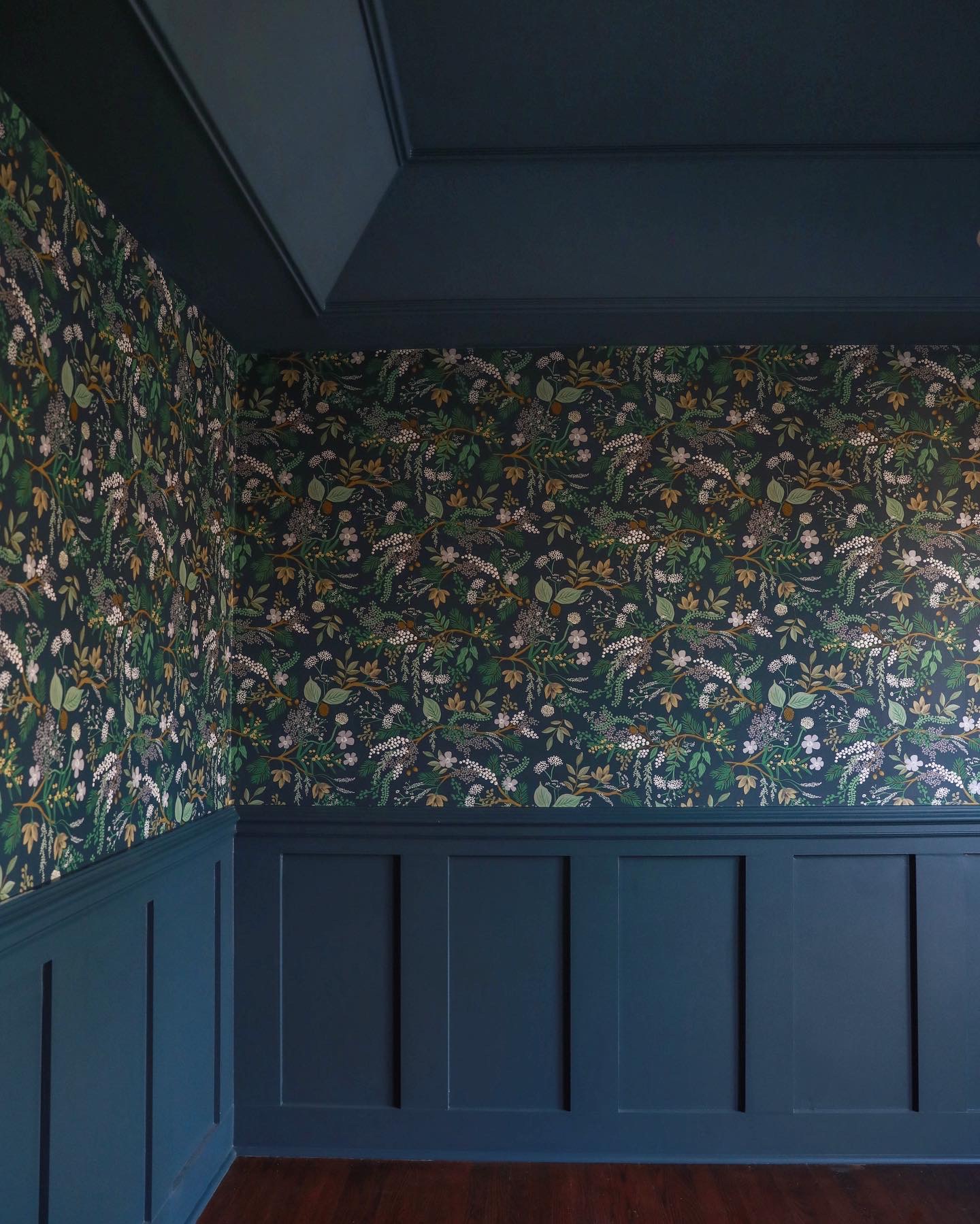 Sources: Wallpaper – Rifle Paper Co.
Paint: In the Midnight Hour by Benjamin Moore
All of this to say, hopefully we will have the full room view for you soon! As we shared in our instagram stories over the weekend, perspective is important. Renovations take a good deal of time, energy, and financial resources. We approach this renovation with our family in mind, but it is also our full time job. I feel grateful at the end of the day just to have a roof over our heads! For now, tell me about the projects however small or big that you are working on! They are worth celebrating.