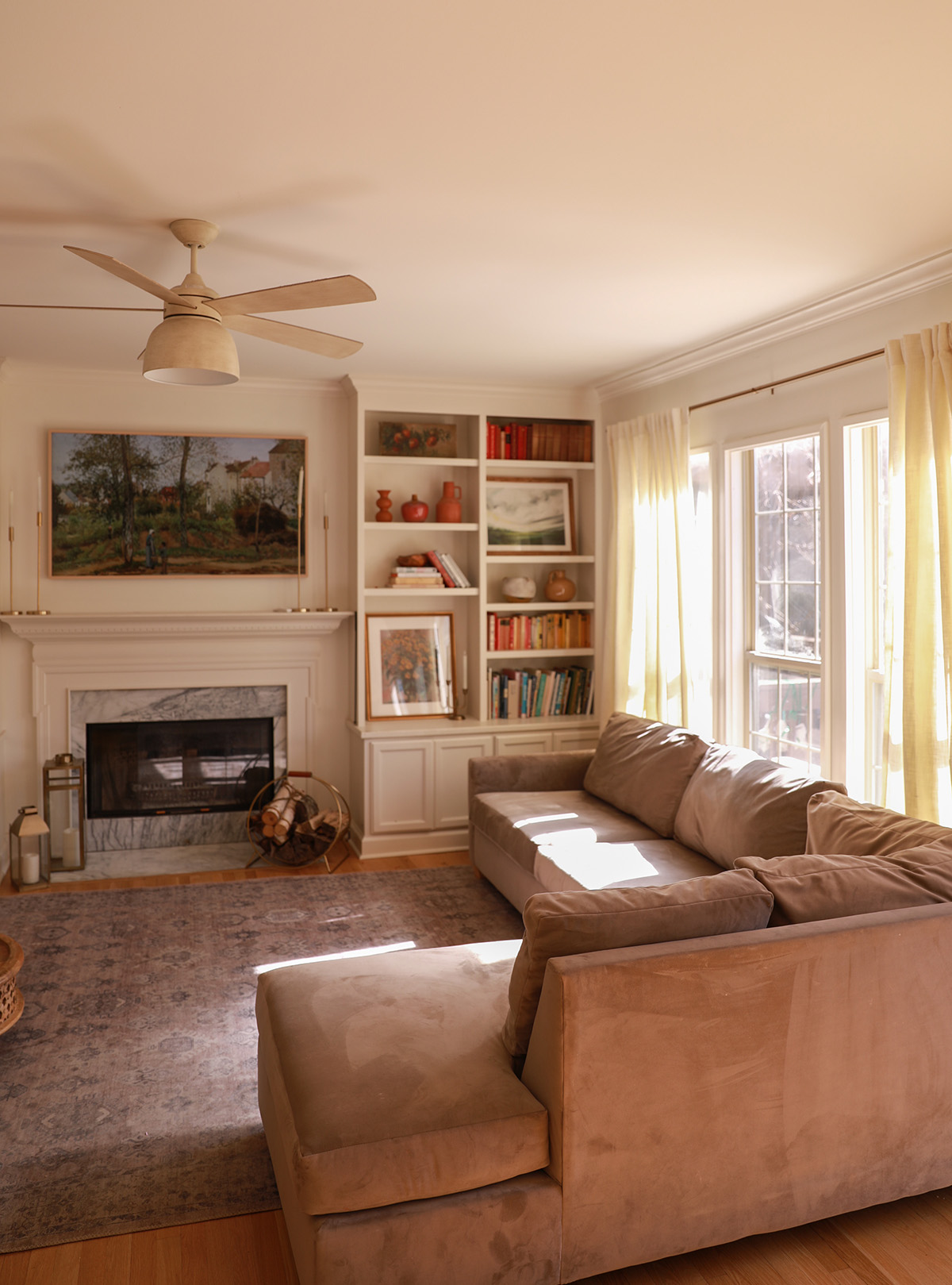 We are a family of 9 with only one sofa in our main hang spot. We have been really needing additional seating but have been hesitant to make such a big purchase without some proper research! Ordering a sectional involves a bit of gambling with a high price tag, so we took a lot of time to compare prices, materials, and lead times before deciding which one was best for our family.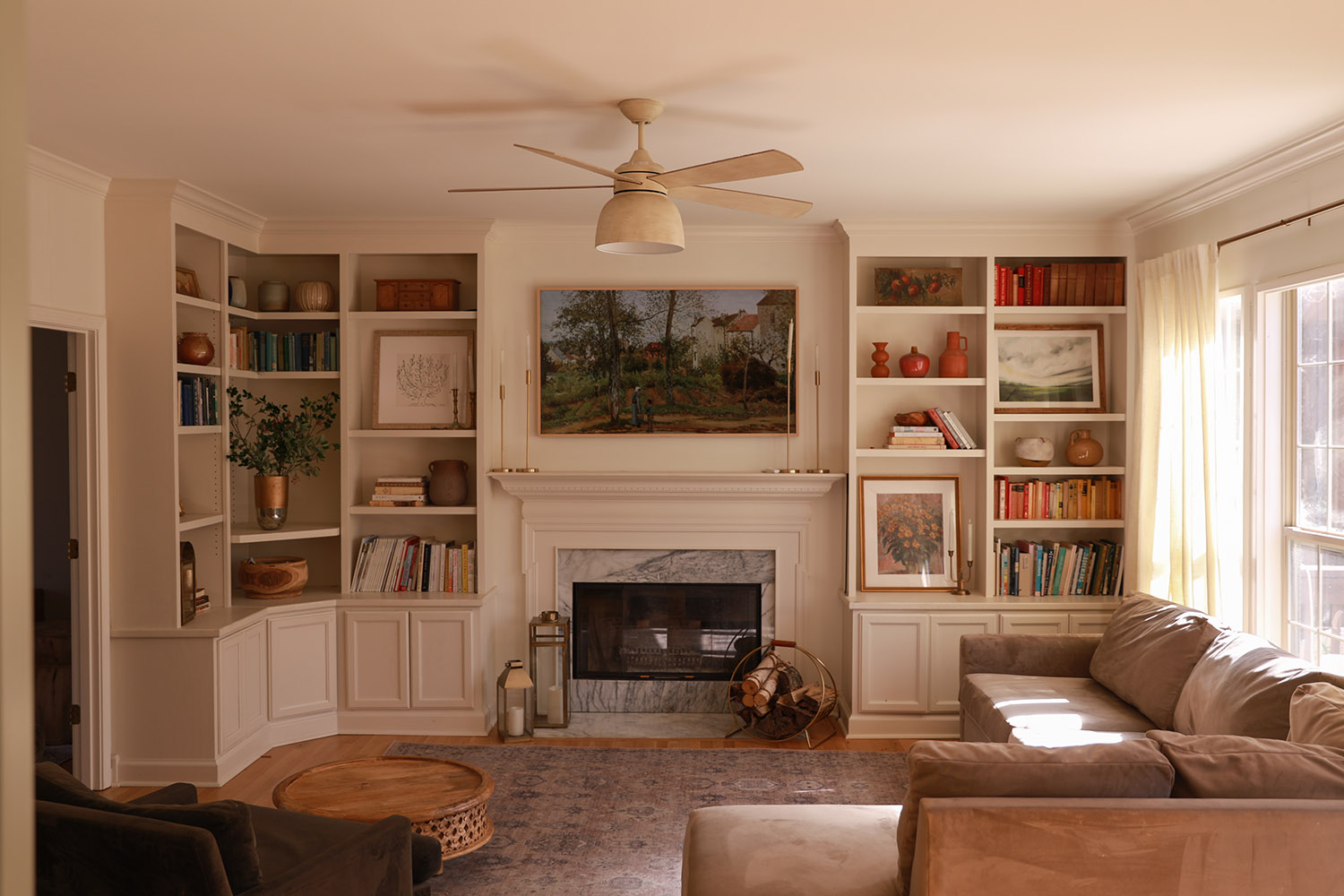 Just like a mattress, a sectional feels like a very risky purchase without having a seat test first. This is why we are putting more weight into consistent reviews, as well as return policies! Highly recommend reading this post first where we really dove into things you should consider before purchasing a sectional. There are several companies that offer free swatches which helps a great deal when making decisions!
I am sure there are many other companies we didn't include, but these are the most well-known or most recommended.
Best Priced/Quickest Ship
World Market – A few of you told me you had this sofa and loved it, but there are mixed reviews online. You can't remove the bottom cushions, which could be a problem with cleaning. There is only one color option, but you cannot beat the price for the size.
Ikea – Several people have and love this slipcover sectional. I personally don't love slipcovers, but it's a great price point and family friendly.
Costco – Another family-friendly option we looked at in person. Limited colors but a great price and pretty comfortable. You can test these out in stores.
Macys – Lots of options to go through for quick-ship items, but reviews vary!
Amazon – Not a lot of options, but they do have a few brands that seem to be decent quality for great prices.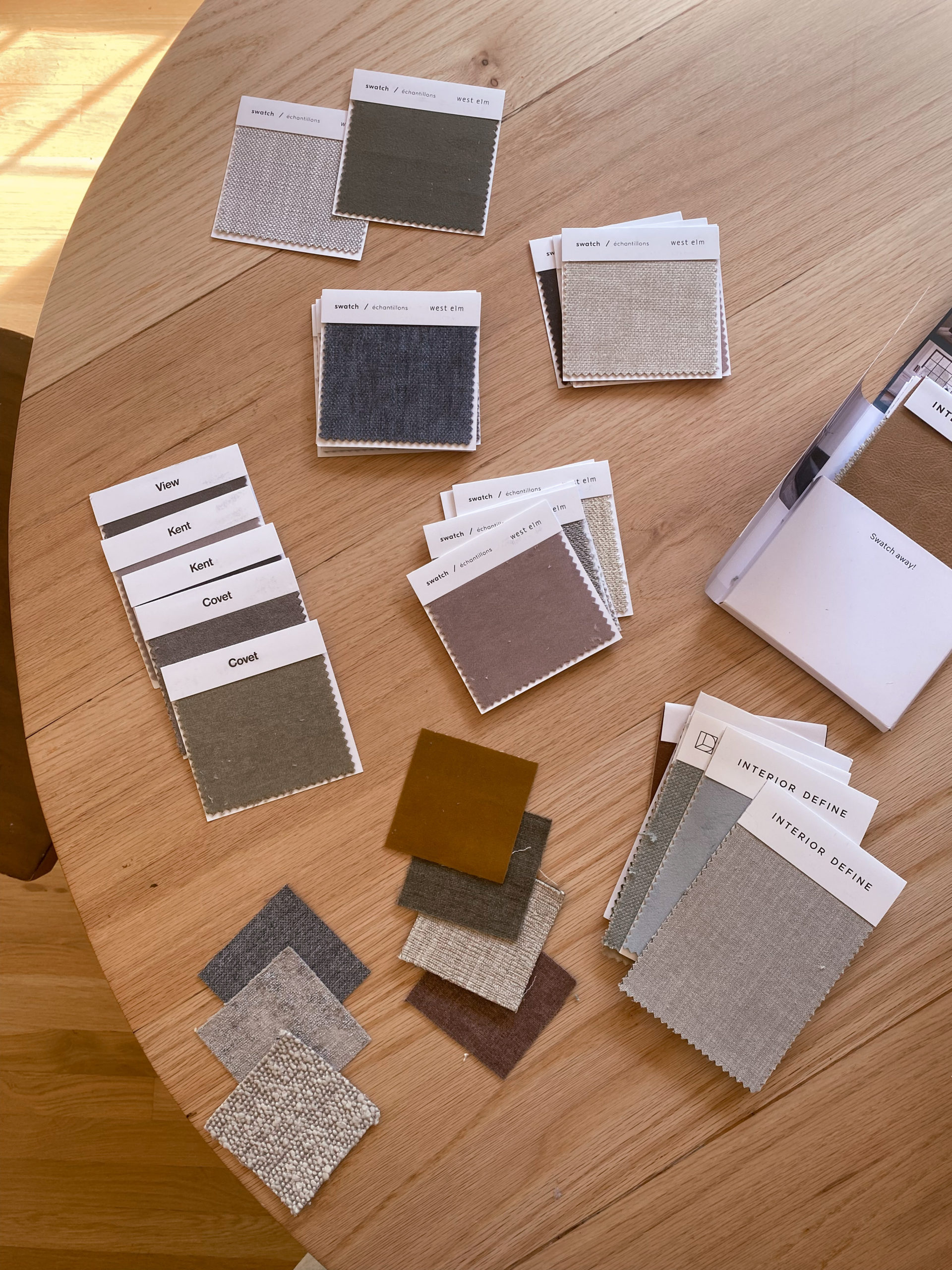 Mixed Reviews
I am amazed by the complete night-and-day difference in reviews for some of the most well known sectional companies in the industry. There seems to be an equal amount of 5-star and 1-star reviews. Some of the poor reviews are based on terrible customer service, delayed lead times, and cushion quality breaking down over time.
It's important to consider which materials will have a more solid chance to stand the test of time. Most down or poly fill sofas will lose shape with a lot of use, but there are ways to work with that. (We stuffed standard-size pillows in our Article sofa cushions, and now they look like new.) You can purchase extra poly fill to re-stuff cushions if needed, but then again, when you are paying thousands of dollars already…you may not want that extra chore.
West Elm – We visited our local store and really loved the comfort level of several of their sectionals. Their plush velvet is also incredible. I really appreciated being able to see and feel the fabric selection in person. We received so much mixed feedback on how their lead times can be delayed and customer service can be poor. Also, much of the feedback had to do with the down cushions losing shape. (I think this happens to all down/poly fill sofas, so I am prepared to buy extra poly fill or add pillows.) Many of you said you had and loved the Haven, though! This was a top contender for us.
Lead Time: 4-6 weeks (Reviews mention these are often delayed.)
Interior Define – This was initially who I was most excited to look into because of their diverse fabric options and sectional variations. However, their reviews consistently share really poor customer service and failed deliveries. Felt way too risky to order a custom sectional you cannot return.
Lead time: 18-22 weeks (Reviews also mention many delayed lead times.)
JoyBird – We have a JoyBird sofa that we really love, with the most lush and surprisingly durable velvet. Despite their mixed reviews on customer service and lead times, I would buy another sofa from them based on our own personal experience. You can order a fabric swatch box of their whole fabric collection. They do run sales throughout the year that help bring the cost down.
Lead Time: 4-6 weeks (Again, many reviews mention longer wait times.)
Ashley Furniture – Another well known company with lots of mixed reviews.

Restoration Hardware – The Cloud sectional is well known and a popular couch, although it has very mixed reviews on comfort and long term quality.
Lead Time: Varies depending on sectional.
Top Tier
These are the companies that receive really good reviews on both quality and customer service.
Article – We have had the Sven sofa for years and have been really happy with it. They didn't have the size we needed for this particular space, but I highly recommend the company for quality.
Lead Time: Ready to ship! About 2 weeks
Crate and Barrel – This was above our budget, but I loved the fabric swatches and design of their sectionals. The reviews are also very good on the quality and long-term wear.
Lead Time: 12 – 14 weeks for custom designs
Six Penny Home – Beautiful linen slipcover sectionals, incredible comfort, and great reviews. They do have a lower-seating sofa style, and the fabric selections are more limited.
Lead Time: 12-14 weeks for custom designs
Bassett – Multiple design and color options, high quality, and good fabric options. Higher price tag, but based on reviews, this would be a purchase that stands the test of time.
Lead Time: 2-3 Weeks
Lovesac – Several of you raved about the quality and durability of Lovesac. This is above our budget, but we wanted to pass along the recommendation. Washable, durable, and many ways to design it to fit your space!
Lead Time: Varies depending on your custom selections.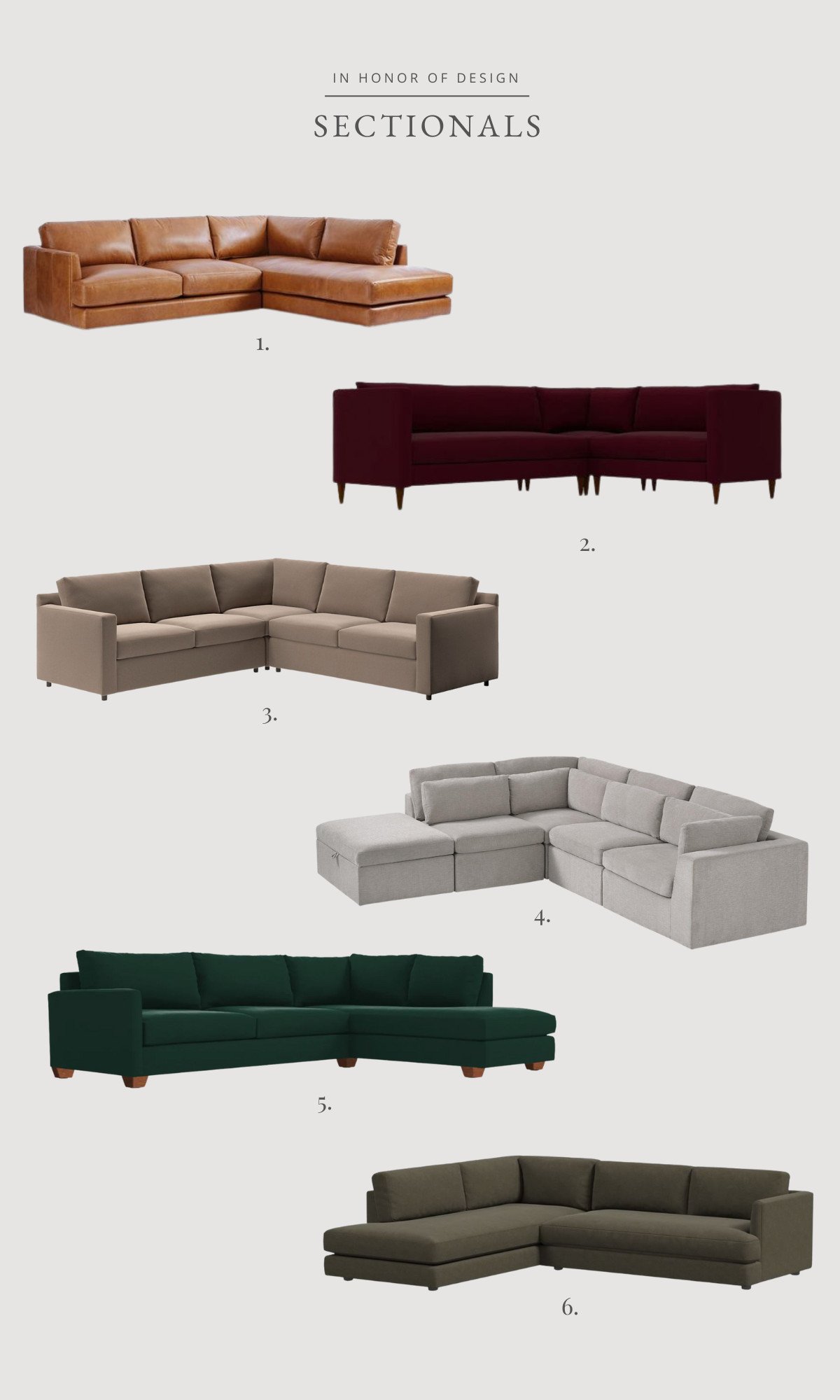 1. Haven leather sectional
2. Magnolia 3 piece sectional
3. Barrett Sectional
4. Emmett Modular sectional
5. Tuxedo 2 piece sectional
6. Haven sectional

The sectional we chose
At the eleventh hour I stumbled on a new-to-me website called Apt2B. Their sectionals are made in the U.S. They have a solid wood frame, removable cushion covers for easy cleaning, and a consistent 5-week shipping time; and the company offers a lifetime guarantee of craftsmanship. The Tuxedo Sectional has really good reviews and is one of the best price points we have found for the size and materials. I ordered a few fabric swatches to be able to see colors in person which came really fast! The velvet was so soft, and we landed on a color that will work well within our space. Most importantly, microfiber velvet is very easy to clean, and holds up well to kids and pets!
We hope this series can be a helpful guide when you are doing your own sofa hunting! Will share an update about how ours turns out:)