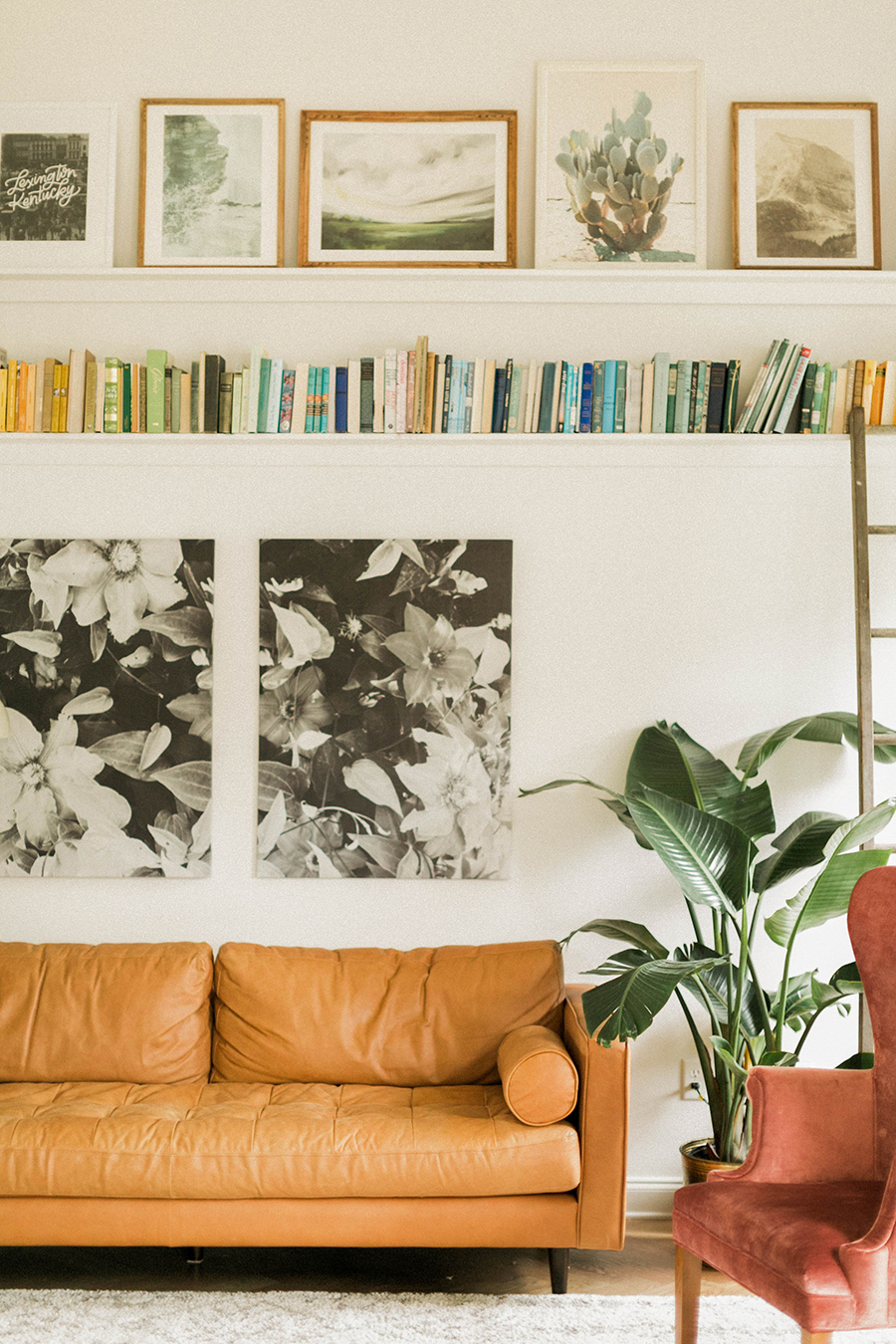 Written by Gabe

Purchasing a sofa or sectional can be a daunting task, not only due to the multitude of styles and fabrics, but also because of the wide range of quality. A well built piece of furniture is pricey and usually requires a long-term commitment to your purchase. For that reason we have put together a guide that can help streamline the decision-making process.
Things to consider when purchasing a sofa or sectional
1. Seat Height and Depth – The higher the seat, the more formal the feel. For instance, a higher-back sofa works well in a traditional sitting room or living room. A lower height is a good option for a more relaxed space like a family room, basement, or media room. The higher the seat, the more shallow the depth, to ensure that comfortable hang spot. Generally, the lower the height, the more deep it should be. For people like me with extra long legs, we prefer a higher seat AND a nice deep cushion. Unfortunately, those are tough to come by.
Quick tip: A good rule of thumb for seating depth is 36 in. deep for those who prefer a more upright seated position and 40 in. deep for those who want to lounge.
2. Color Hue – Color can seem like an obvious aspect to consider, but color hues can actually be a big factor in how well the fabric will age! Especially if you have a friend named Hugh that spends lots of time on your couch. (Dad humor, anyone?) A light hue will be more prone to noticeable stains, scratches, and dirt over time, while a darker hue will generally not show the scratches and dirt as much.
Quick tip: Depending on the fabric and its fade resilience, a darker hue could be more susceptible to visible color fade if regularly in direct sunlight.
3. Take Multiple Measurements – The wrong sectional choice can easily overpower and cram a room, so be sure to measure your space first to calculate the exact size and shape that works best. Consider the general flow of movement that your room will experience once the sectional is placed. For example: "If our sectional has a back portion that is sitting out in the open, how often will our children jump over the back onto the couch? How often will I have to reinforce the rule not to do that? How often will this happen with their shoes on?" (I know you parents get me!)
4. Weave, Thread Count, and Backing – There is a wide range of upholstery fabrics available on the market. If you are like us and need something stout and durable, look for something with a high thread count and tight weave. I also keep an eye out for fabrics that have a felt backing. This is extra important when considering some natural fabrics and velvets. Always ask for sample fabrics when comparing sofas, as there can be a wide range of quality and feel! We have ordered samples from several places free of charge.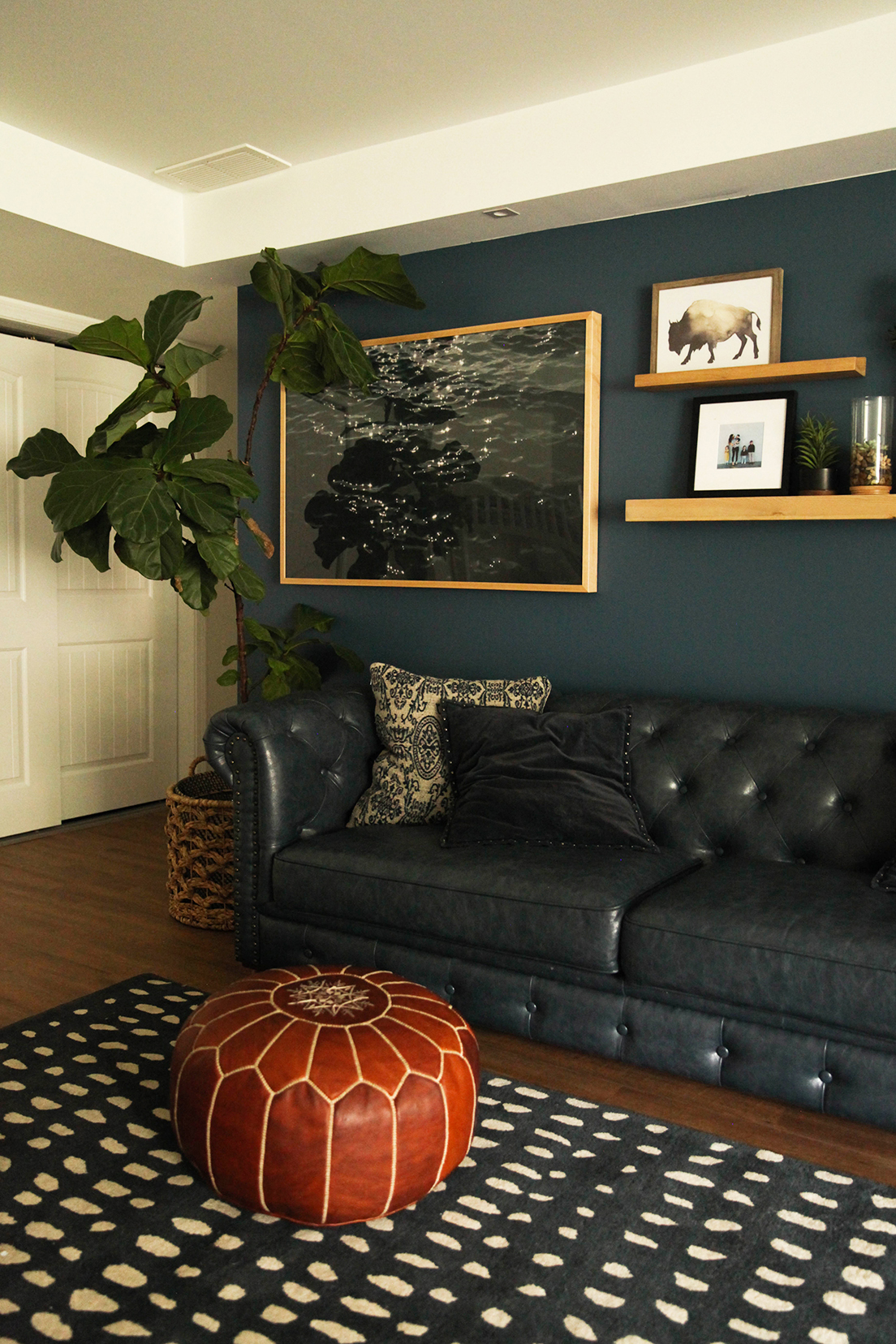 5. Fabrics – Typically, synthetic materials have a higher resistance to fading and stains compared to natural materials. However, natural finishes tend to be more luxurious and sustainable than their synthetic counterparts. Today, many sofas and sectionals have a blend of both synthetic and natural materials.
Quick tip: Check to see if the company you are interested in offers sample swatches. Fabrics and colors often end up looking and feeling different than you would expect!
6. Lead times – Lead times vary greatly depending on whether it is a quick-ship/ready-made option or custom-made. With the numerous companies I checked, the shortest lead time was 5 days, and the longest was 18 weeks. The average lead time was around 4-5 weeks. Many of the well known custom sectional companies seem to have mixed reviews, and many of the negative ones regard delayed lead times. Worth looking into!
Quick tip: I suggest using the online chat feature to contact one of the sales reps directly. They can give you an answer on lead times for each sofa or sectional you are interested in. I found that in almost every case, they also gave me a discount code of anywhere between 5-10%, which can easily shave off over $100. Some may ask for an email address to send it to.
7. Cost – Of course, the cost of a sofa or sectional needs to be within your budget, and it's a big point of consideration before making a purchase. There is a very wide range of sofa and sectional prices based on quality of materials and whether they are pre-made or custom.
Quick tip: You can find Habitat for Humanity Restores throughout the country that offer furniture at a steep discount. You can also sometimes purchase floor models at different stores for a great discount if they are ready to move them.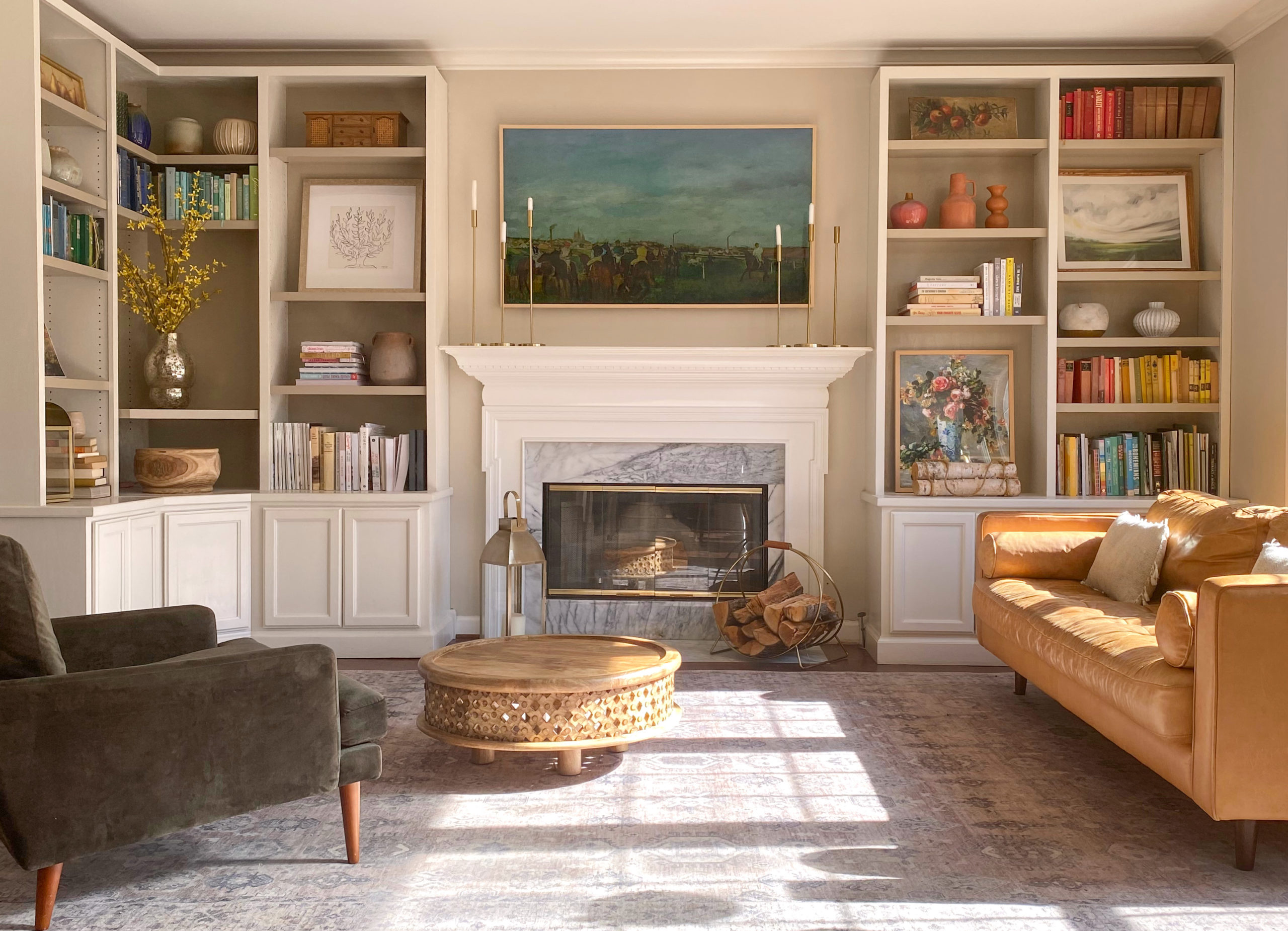 Top Natural Fabrics
Cotton – Soft, breathable, and durable, with good fade and wear resistance. The higher the thread count and the tighter the weave, the more durable it will be. Generally, a blend of cotton and synthetic will provide more durability and stain resistance than 100% cotton, but a tight weave is still critical. A stain-resistant fabric protector, such as Scotchgard, is a must, as cotton is prone to stains and moisture absorption, especially with heavy use. Cotton is ideal for slipcovers, as it is easily washed.
Linen – Good for formal rooms or areas used mostly by adults. Linen is strong, soft, and fade-resistant, but it is also easily stained and wrinkled. It makes great slipcovers, especially if blended with other materials to make it machine washable.
Leather – Provides the best durability and versatility. It needs regular maintenance, but this can be done with either saddle soap or leather conditioner. The two best leather options are full grain and top grain.
Full-grain leather is the highest quality and most durable. It will naturally form a patina and soften over time, which causes it to "age" rather than wear out. It can be susceptible to stains, so it is recommended to use a conditioner and clean spills quickly. The natural aging/patina process of full-grain leather helps to minimize stains and scratches over time.
Top-grain leather is more uniform in appearance and usually softer than full grain, but it's also slightly less durable than full grain. That being said, a quality top-grain leather is still more durable than most other materials. It does resist stains better, because a finish coat is generally applied during production. Because of the finish coat, top grain-leather typically won't form a patina over time. Periodic use of leather conditioner is recommended.
Wool – Modern wool sofas are soft and cozy, making them a great choice, especially for colder climates. Wool is also naturally flame and moisture resistant. Wool is rather durable and is resistant to pilling, wrinkling, and scratching. It may shed a little bit the first year but should calm down after that. It holds its color well, even with high amounts of sunlight, but it needs to be vacuumed regularly, as dirt buildup can damage the wool over time. Most modern wool sofas are blended with another material, making it resistant to felting and allowing it to be spot-treated when necessary. Avoid polyester wool blends, as those can sometimes exacerbate pilling.
(The JoyBird pull-out sofa in our living room.)

Top Synthetic and Blended Fabrics
Rayon – Rayon is a "semi-synthetic" fabric that is a replacement for cotton and silk — but with more durability. It is usually blended with other materials. In the past it has stained and wrinkled easily, but current rayon fabrics are improving upon these negative factors.
Nylon and Polyester – These are typically not used alone but are blended with another material to increase durability and wrinkle resistance. Polyester can also help colors resist fading.
Velvet – One of our favorites! True velvet is made of silk (and very pricey). Most modern velvets are a blend of multiple fabrics or 100% polyester. It can be the softest and most comfortable fabric. If you do get 100% polyester velvet, just keep an eye on potential fading in direct sunlight.
Microfiber – Microfiber is made from polyester and has great durability, scratch resistance, and solid resistance to water and stains. It is a great selection for high-use/high-traffic areas.
Olefin – This is a super durable and very resilient fabric made from polypropylene. It has excellent fade, moisture, and stain resistance, as well. In fact, it is often used on outdoor furniture. It is great for pets and for pieces that are expected to take a lot of abuse. It can often have a rougher, scratchy texture, though.
Crypton – Crypton is a fairly new material that is a blend of cotton, rayon, and polyester. It is one of the most resilient fabrics to fading, moisture, odor, and stains. It is easily washable and very breathable. It can also be rather warm and soft to the touch. All this makes it a great choice for families with young children and pet lovers, but it is only produced by one company and is therefore on the more expensive side.
Sunbrella – Sunbrella was originally designed for use in outdoor settings, which means it is a very strong and durable fabric with high resistance to scratches, tears, fade, moisture, and stains. It has been adapted for use with indoor furniture and is one of the toughest choices available, but it does have a rougher texture and is generally expensive.
Kids and Pets
Microfiber – Microfiber is a very kid-friendly upholstery material, because it is so tightly woven and therefore durable. This makes it more resistant to liquid absorption as well as pilling, fraying, scratching, and tearing. It can easily be treated with a stain blocker to try and prevent stains, but it also responds well to an upholstery cleaner when necessary. It is soft and warm to the touch, but it will collect pet hair and must be vacuumed or rolled with a lint roller to remove.
Genuine full-grain or top-grain leather – Genuine leather (not synthetic leather) is a great choice due to its unmatched durability, and it is fairly resistant to stains (if the leather is properly treated and spills are promptly cleaned). Leather can and will at times be scratched with use, but it will usually develop a natural patina over time if it is full-grain leather, and minor scratches/marks have a tendency to blend into the patina. Pet hair usually will not stick to leather, so a quick wipe or vacuum pass quickly removes it. Keep in mind that a high-quality leather will be pricier, but it will last a very long time when properly cared for. We have had a leather sofa in our main family room for 4 years now. Despite the constant use, scratches, and spills, it still has held up well!
Velvet – Velvet can actually be a great choice for kids and pets as well, depending on the type and weave density. Our 100% polyester velvet sofa with a high density weave and backing has been one of the toughest upholstery covers we have ever had. Liquid spills have not damaged it, like they have damaged other velvet furniture we've tried, and the general cleanup has been very easy. It has no visible scratches or markings after over 5 years of heavy use. Pet hair will need to be lint-rolled off.
Olefin, Sunbrella, and Crypton – Great choices for kids and pets due to their durability, ease of cleaning, and stain resistance, but they will be more expensive. You will also want to order samples or see these fabrics in a showroom to gauge if their texture is suitable to your tastes. For example, Sunbrella reminds me of the texture of a doctor's waiting room chair — not quite what I want to snuggle up on.
Okay, I think that covers it. If you made it through this hefty post, congrats! I hope this can serve you well in your sofa and sectional hunt!