This was the year I resolved to add more color back into our home, and the dining room design is as bold as they come. Since this was a shadowy room, I played off of the moodiness. I knew this would be a space we will share many family meals and birthday dinners, so I wanted it to be fun as well as timeless.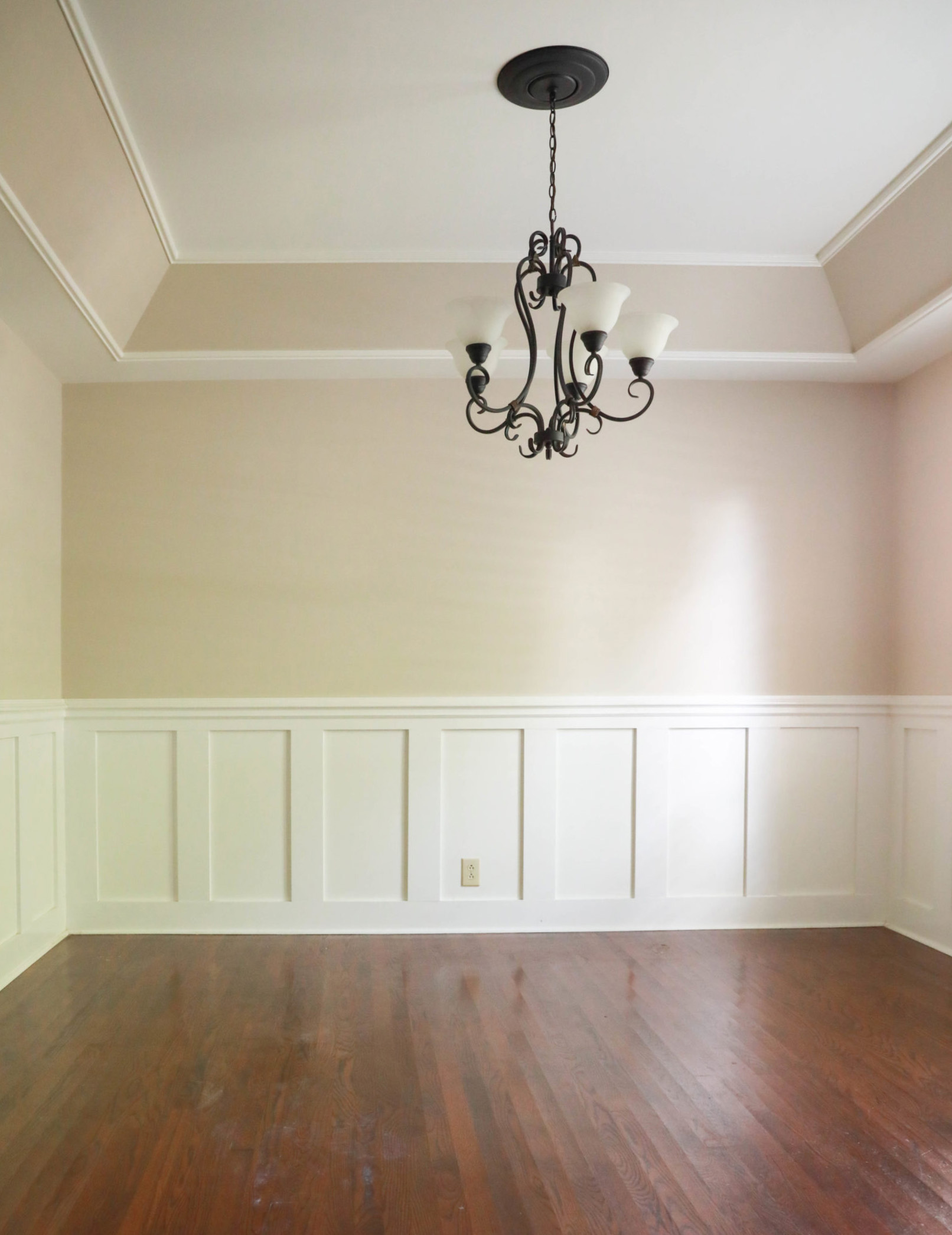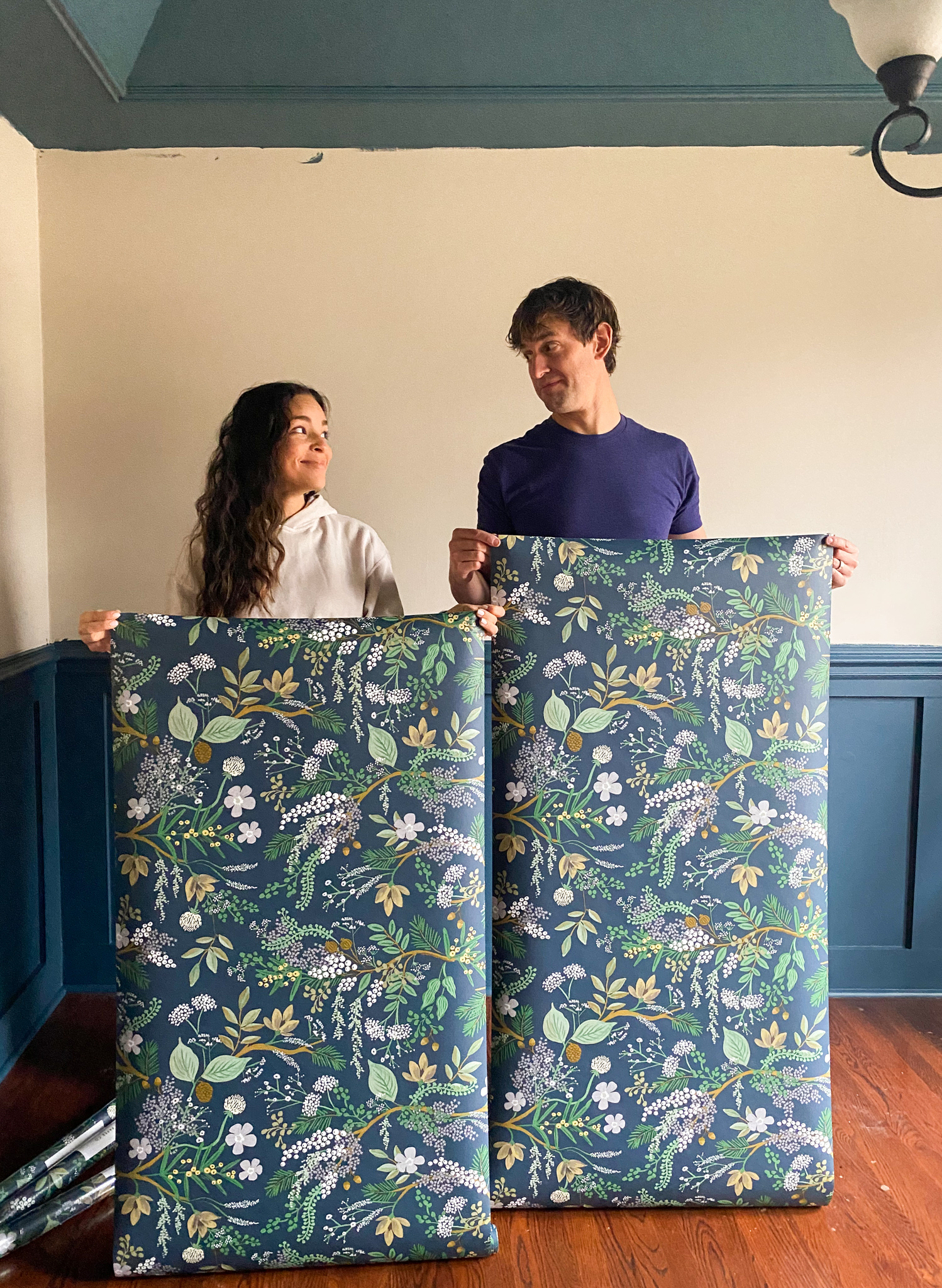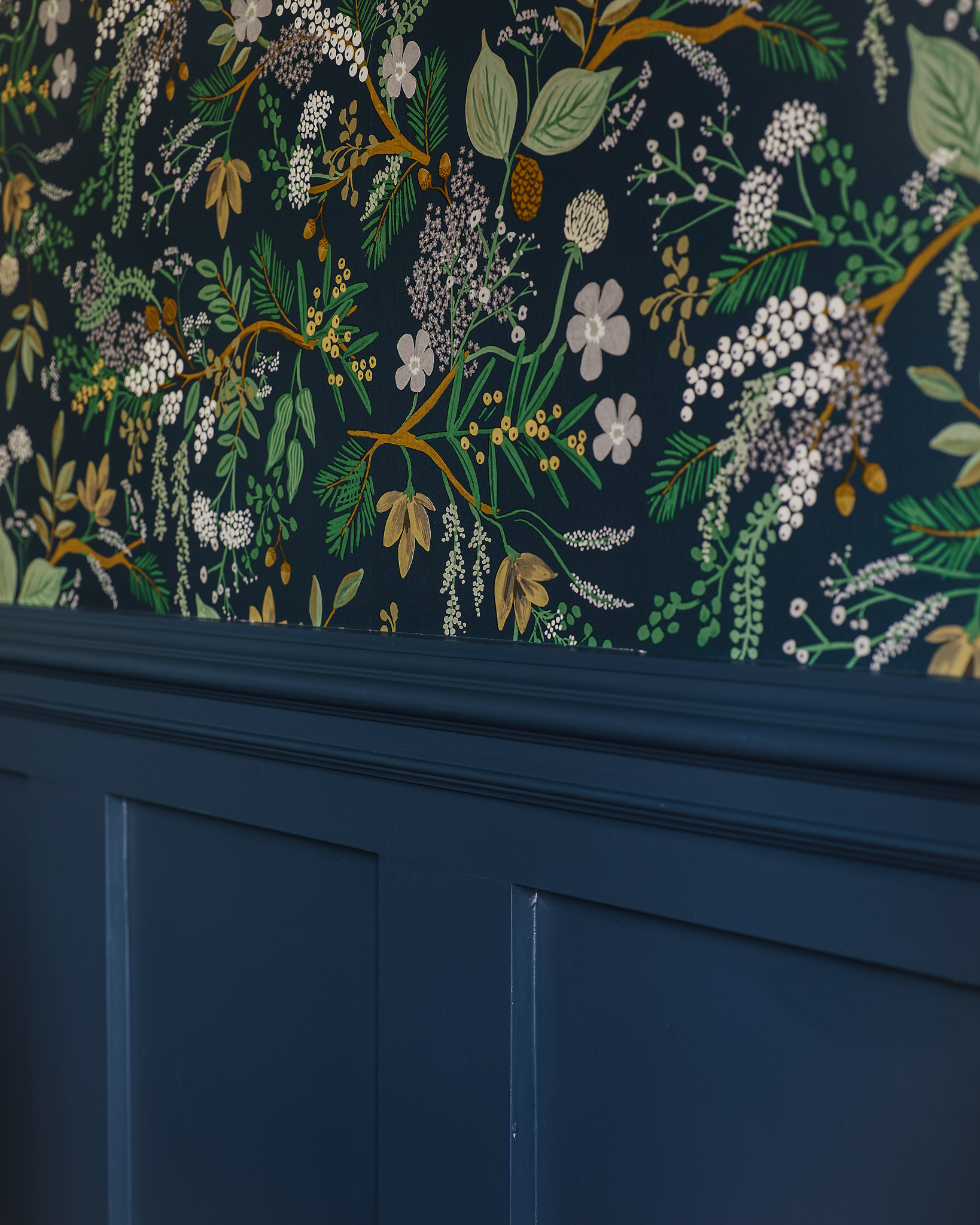 While wallpaper can quickly date a space, I knew I would never tire of this Juniper Forest pattern by Rifle Paper co. Even the kids think it's pretty cool. You can almost scratch and sniff the goodness! Many wallpaper patterns have a smaller scaled pattern that tends to visually shrink wall space, but this design was large and in charge. Since Rifle Paper Co. makes higher quality paper, the application was actually easier. The thick paper is more forgiving when trying to align on the wall. They have a removable paper option as well. We chose the standard wallpaper since in our experience it has been easier to apply than removable. (Not without it's challenges of course.)
After quite a few hurdles to find 8 dining room chairs in the style we needed, I landed on these. I originally was hoping to make a thrifted set work, but there were only 6 chairs, and we will in fact need 9 eventually. I fell in love with these discounted chairs and could not for the life of me find enough. The set we ended up with is very similar, and turns out they are the most comfortable dining chairs we have ever tried. I think the dark fabric will serve us well when it comes to kids!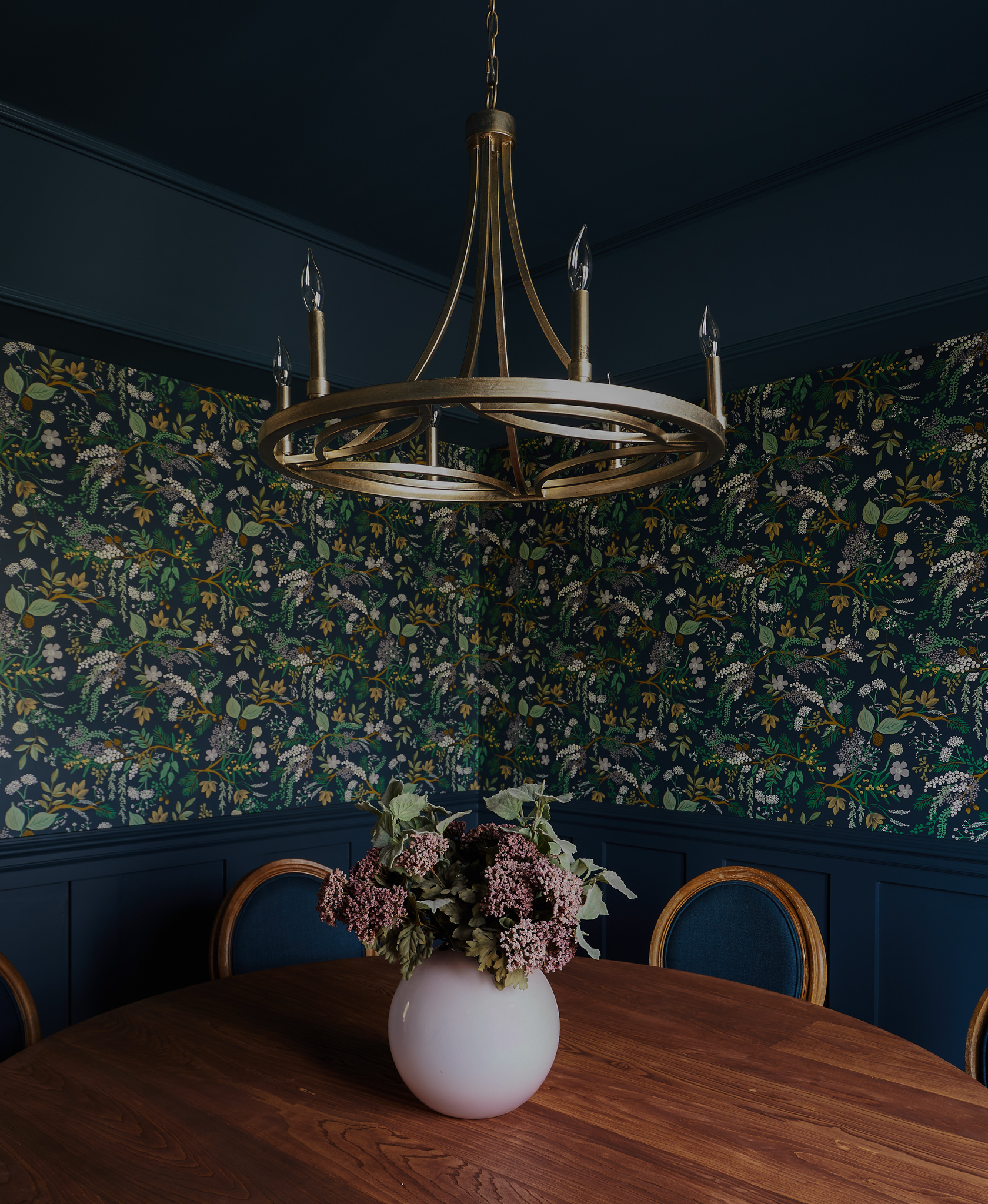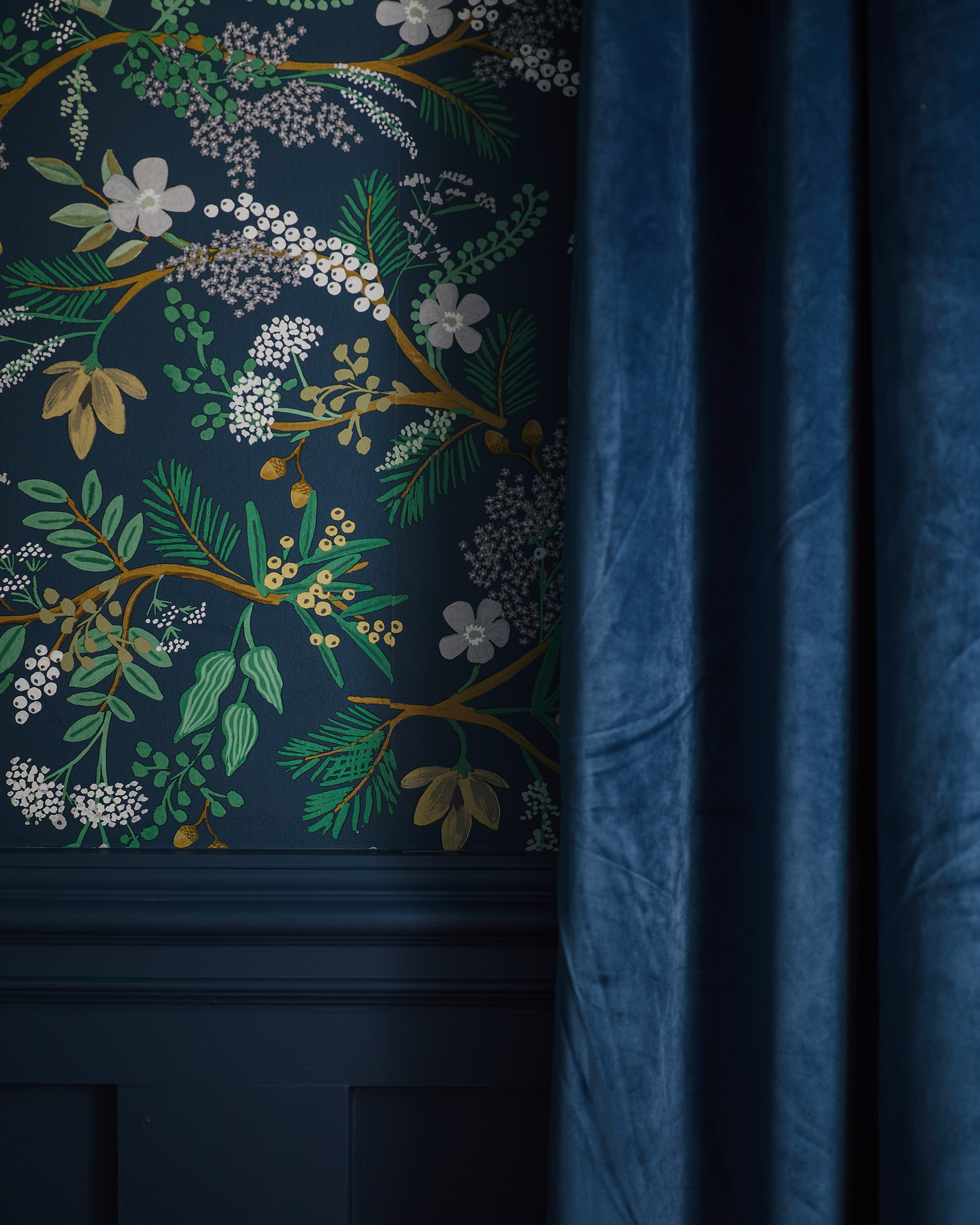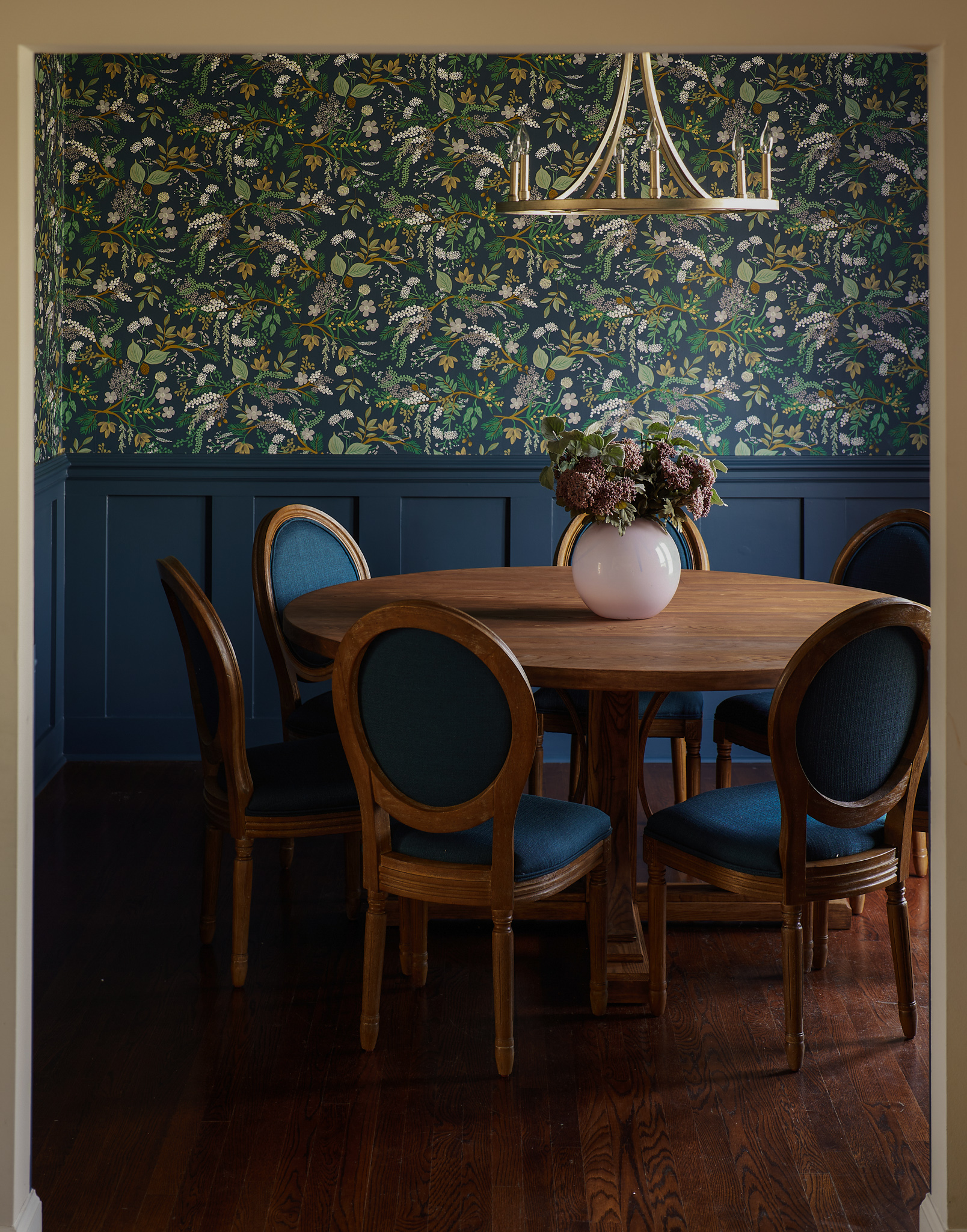 We worked with a talented local woodworker named Liam to make this family size table. It's about 70 inches wide and quite a beauty isn't it? I am so grateful for his hard work, and creating a piece that will last us for years to come.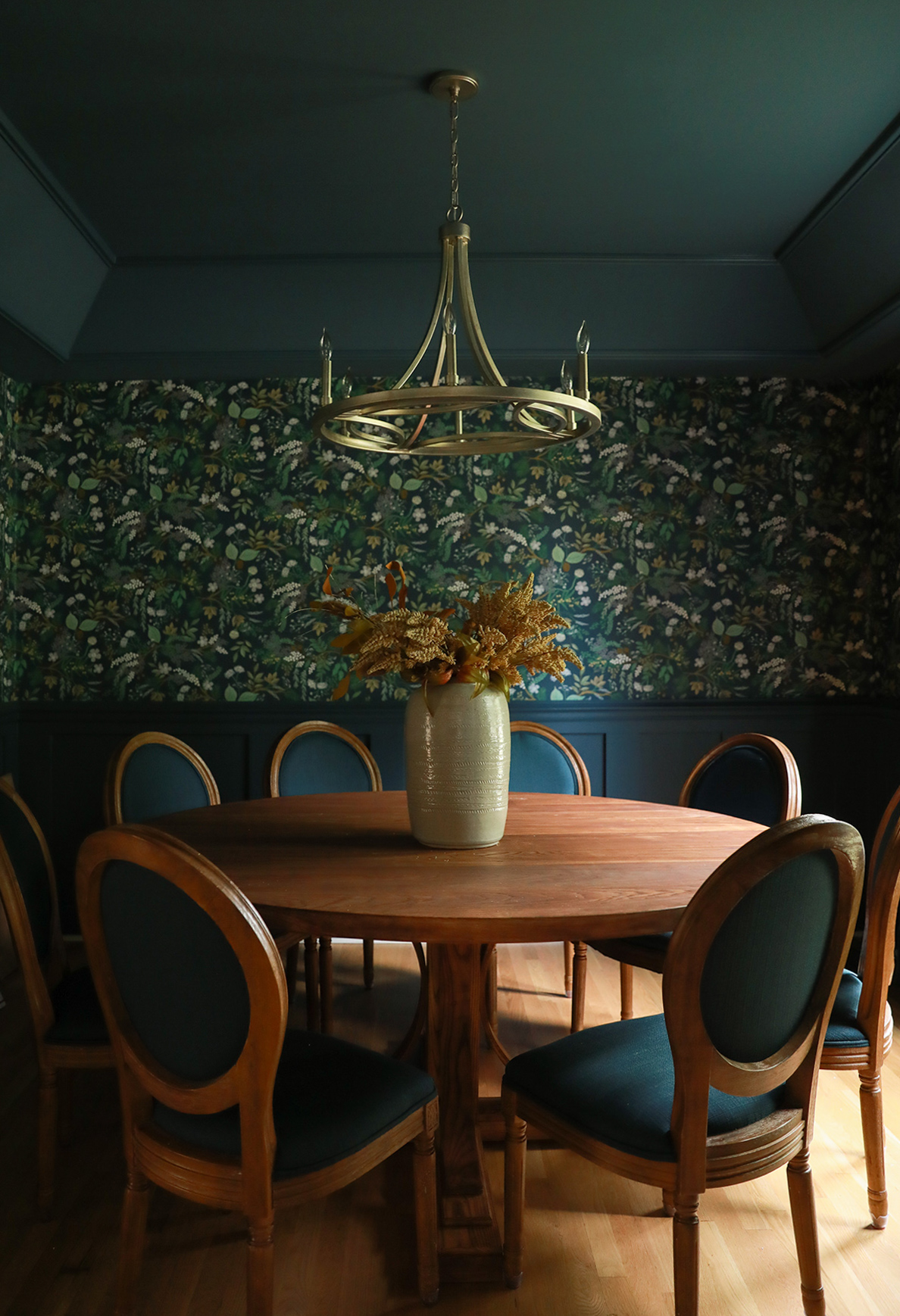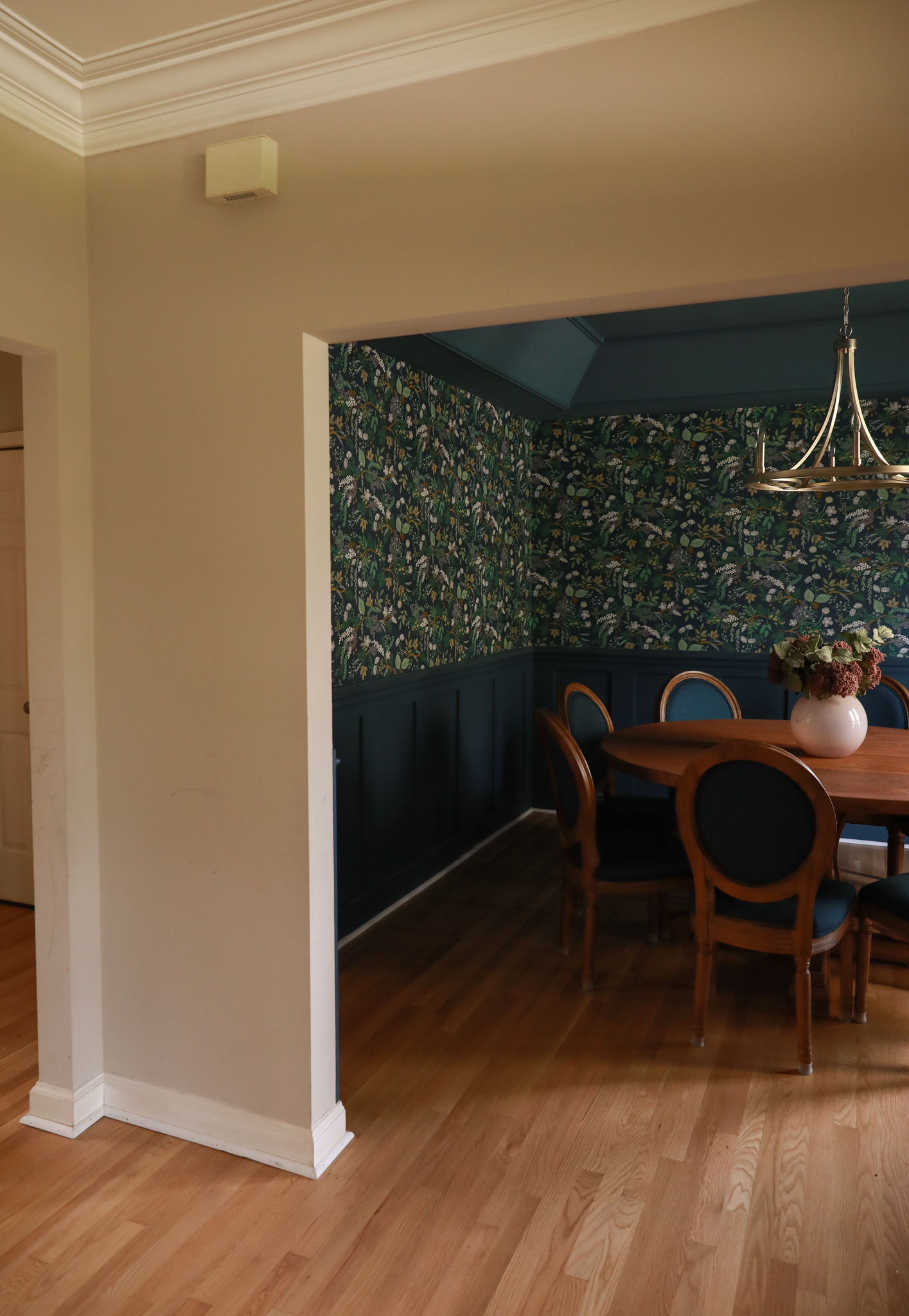 Since photos were taken we had our floors re-stained so it's time to re-paint the shoe moulding! We would like to add a casing to the doorway as well. My next goal is to paint the first floor in tones that will work with all of the color we are pulling in.
We had Easter brunch and dinner in here over the weekend, and looking around the round table at so many faces I loved was the best way to celebrate this room being finished!
Sources:
Wallpaper – Rifle Paper Co. c/o
Chandelier (sold out but similar here) (use their email discount code!)
Curtains
Curtain Rod
Table: Custom (similar here)
Chairs
Paint: In the Midnight Hour by Benjamin Moore