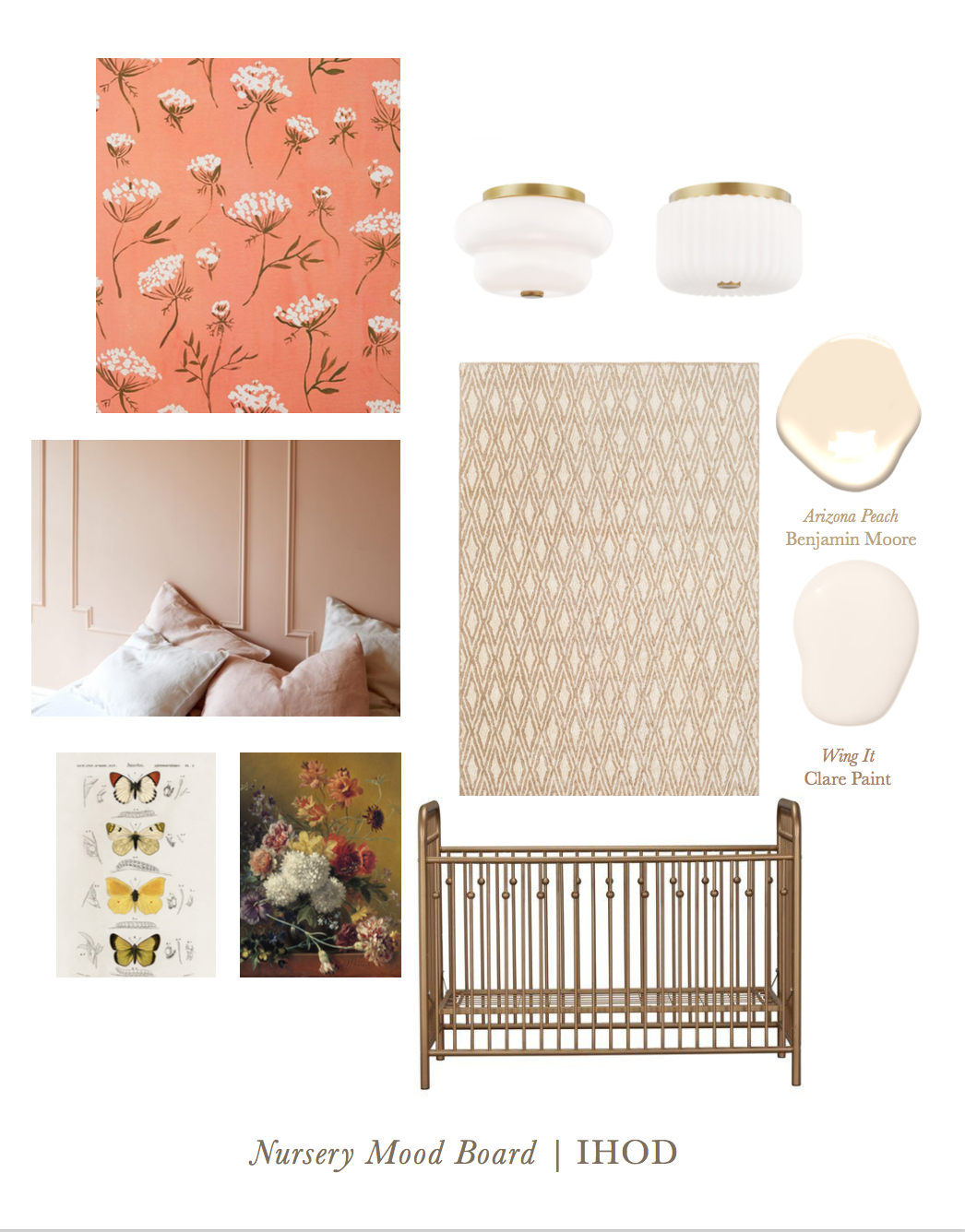 We are getting a start on the first room design in the new house…and it is for little miss Chiara! Quite an upgrade from the bedroom in our closet at the old house! In cased you missed, here is the post where I shared the design direction goal for this home. I though peach paint was fitting for Chiara whose siblings lovingly refer to as Cheech the peach.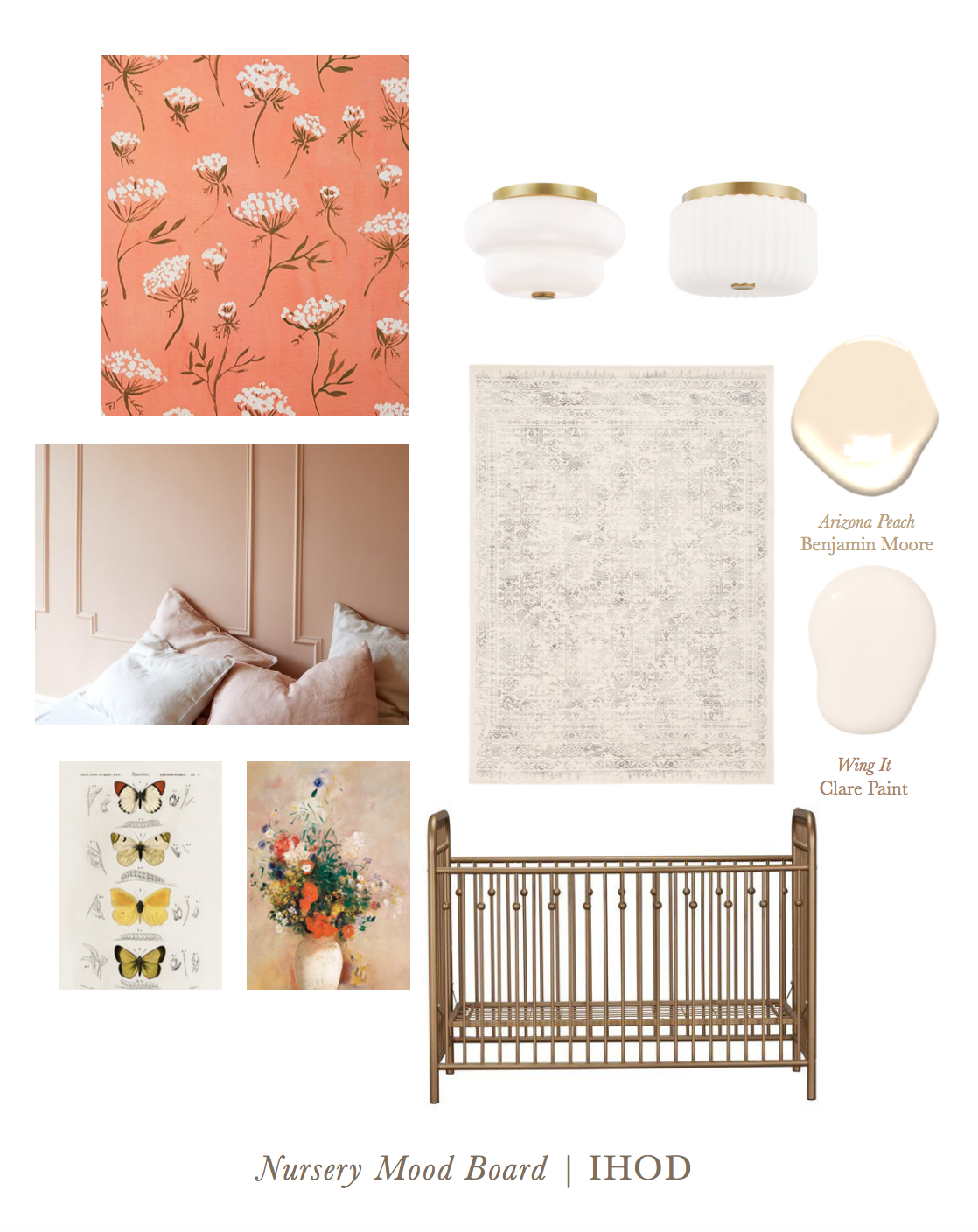 Sources:
Wallpaper
Light pendants one and two
Rug one and two (Use code: ANNA60 for 60% off sitewide)
Crib – (We are actually going to use the crib I used as a baby)
Vase of Flowers Vintage Print
Floral Vintage Print Download Two
Vintage Butterfly print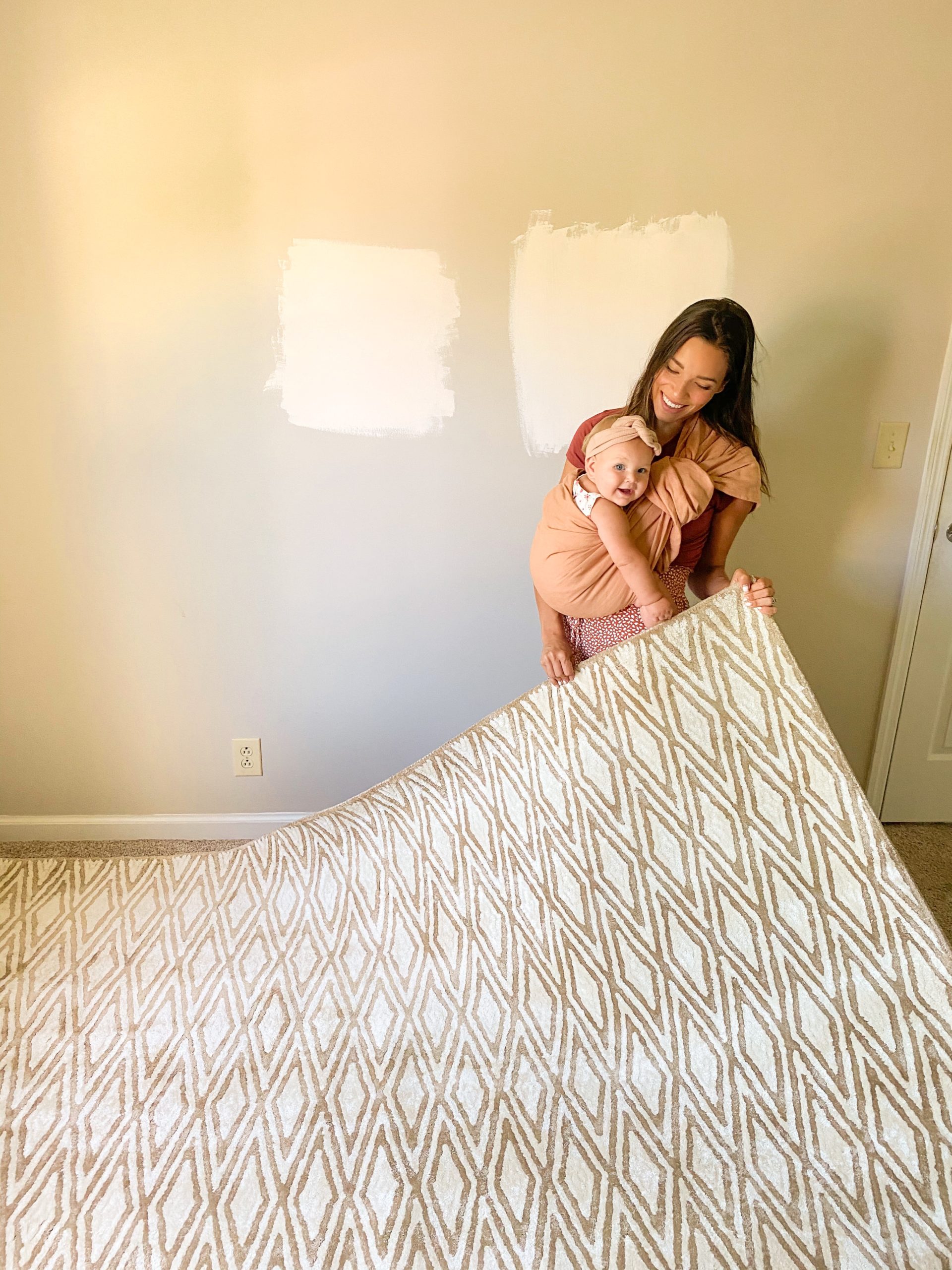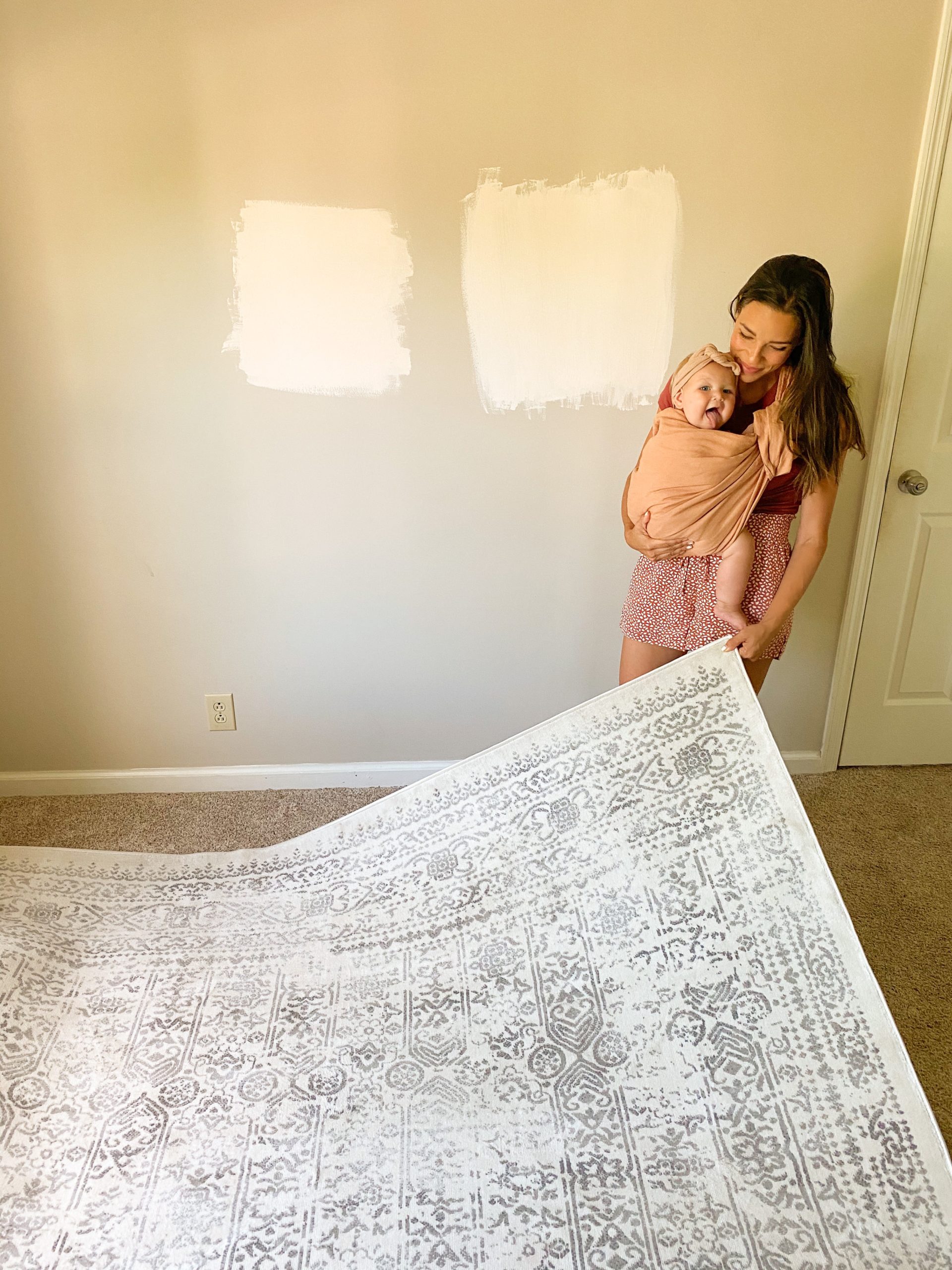 The rugs already arrived, and I really love both of these patterns! The Joe's Area Rug is super plush and thick, and I like how it compliments the peach tones so well. The second pick is the Michie Area rug which is a beautiful grey and ivory pattern that would also go well with just about any furniture pieces. We have a discount code for you as well! Code: 'ANNA60' for 60% off your total at Boutique Rugs🙂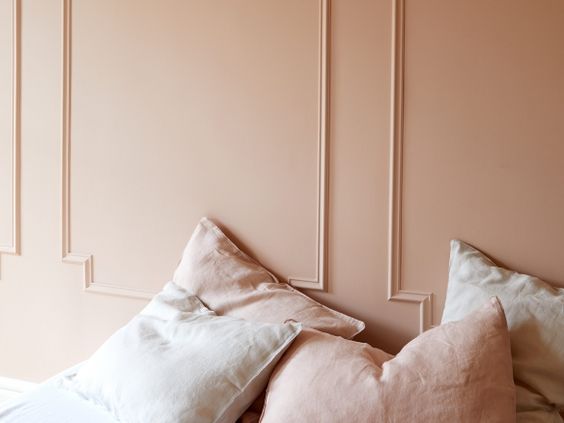 We are currently figuring out what wall moulding design to try, and we may just go with the DIY wall molding panel design from our old bedroom!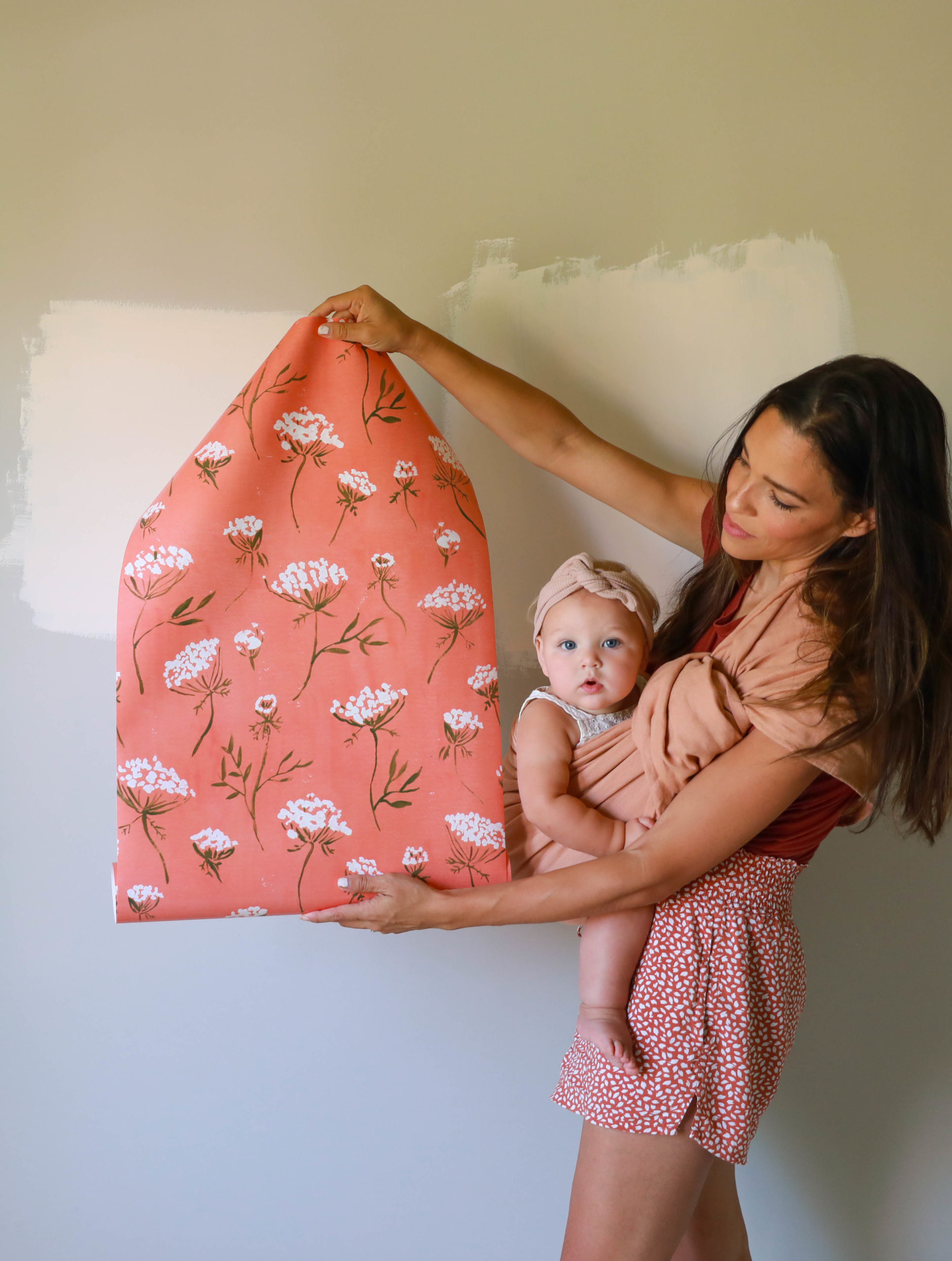 I always fall in love with the expensive wall paper. Argh! Searched high and wide for a more affordable alternative, and nothing seemed as good a match as this Juliet Meeks design! I am going to be wallpapering the inside of the closet only. Praying one roll is enough. (Insert nervous laugh.)
I have just one more paint sample coming, but loving these two so far! They are Arizona Peach and Sun Kissed Peach by Benjamin Moore. I had them color matched at Sherwin Williams. I have had a bad experience color matching paint elsewhere, but Sherwin Williams was spot on this time! It is important to have your actual sample swatch with you. Ace Hardware is another great place to color match for Benjamin Moore, and they have the Magnolia paint line as well.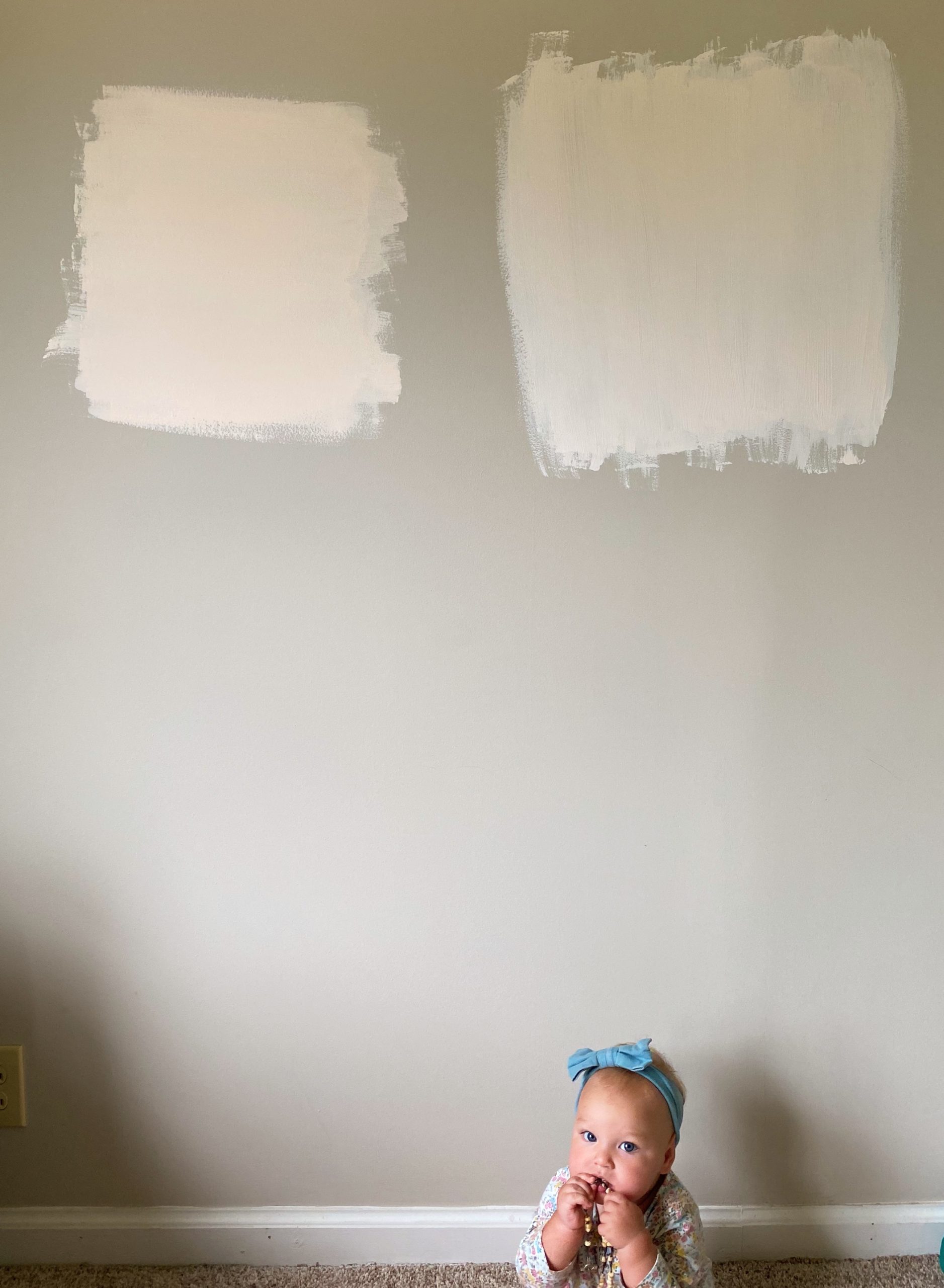 Cheech the peach herself. No filter on the paint testing so you can get an idea of the hue. I like to test paint on all sides of the room to see how the light hits it in the AM and PM. I would say Chiara is getting the best upgrade of all of us from this move!