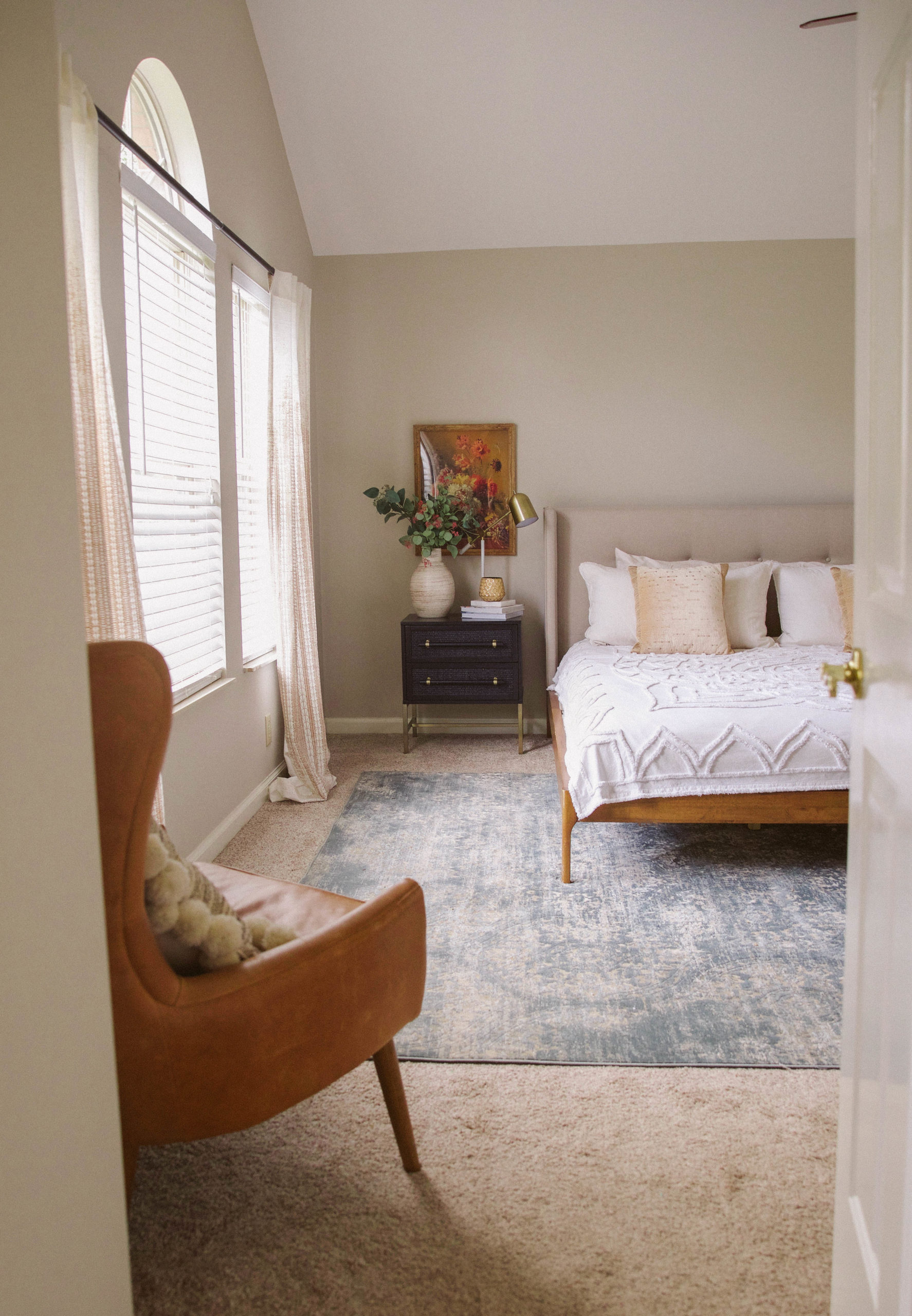 Our home is a bit of an explosion of boxes and piles right now. It's a mess. With the outer world a mess and our own home a mess, I could feel my own interior stress rising. So I committed to the challenge of using what we had to arrange our bedroom into a place of peace. This is what we came up with…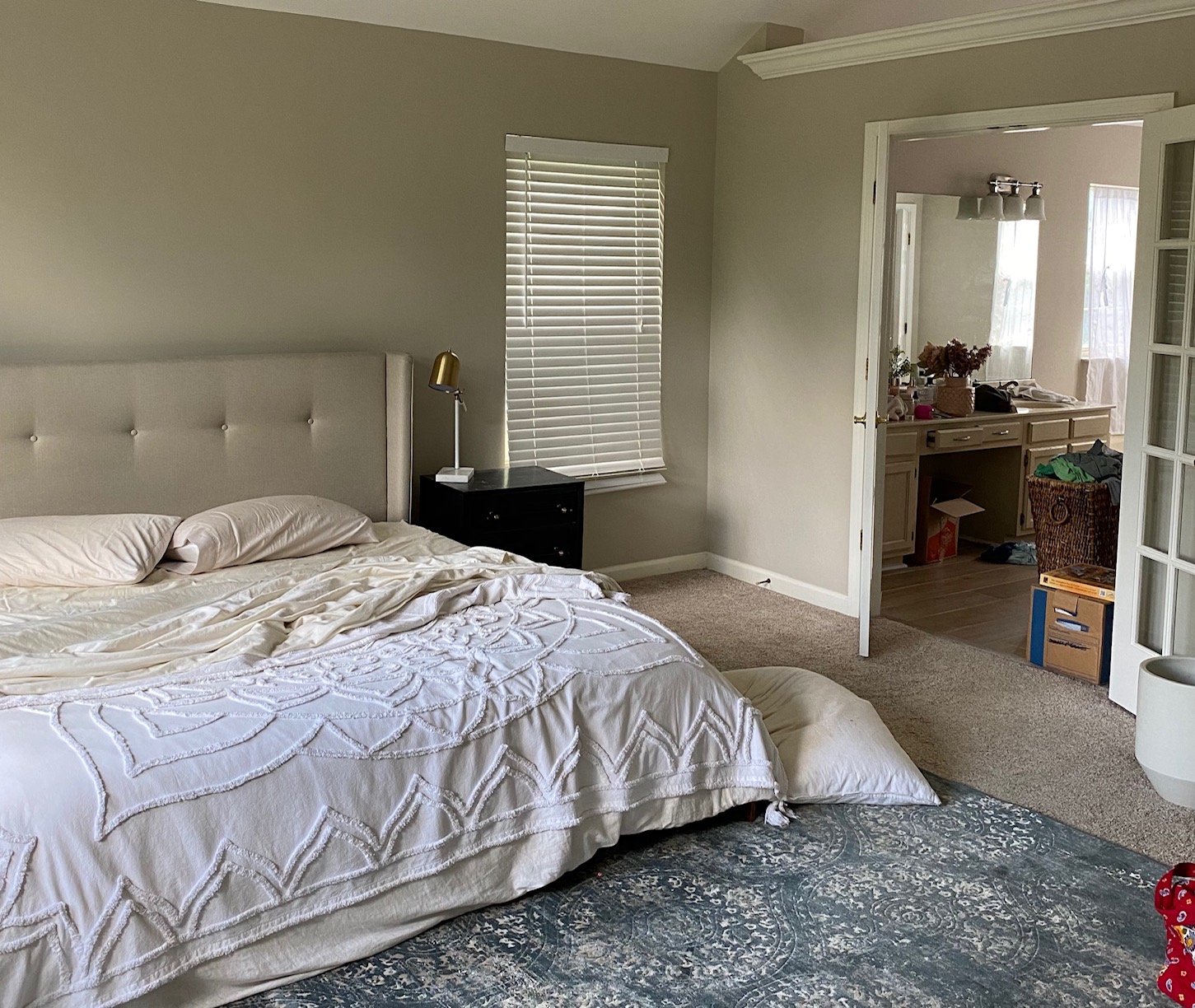 Before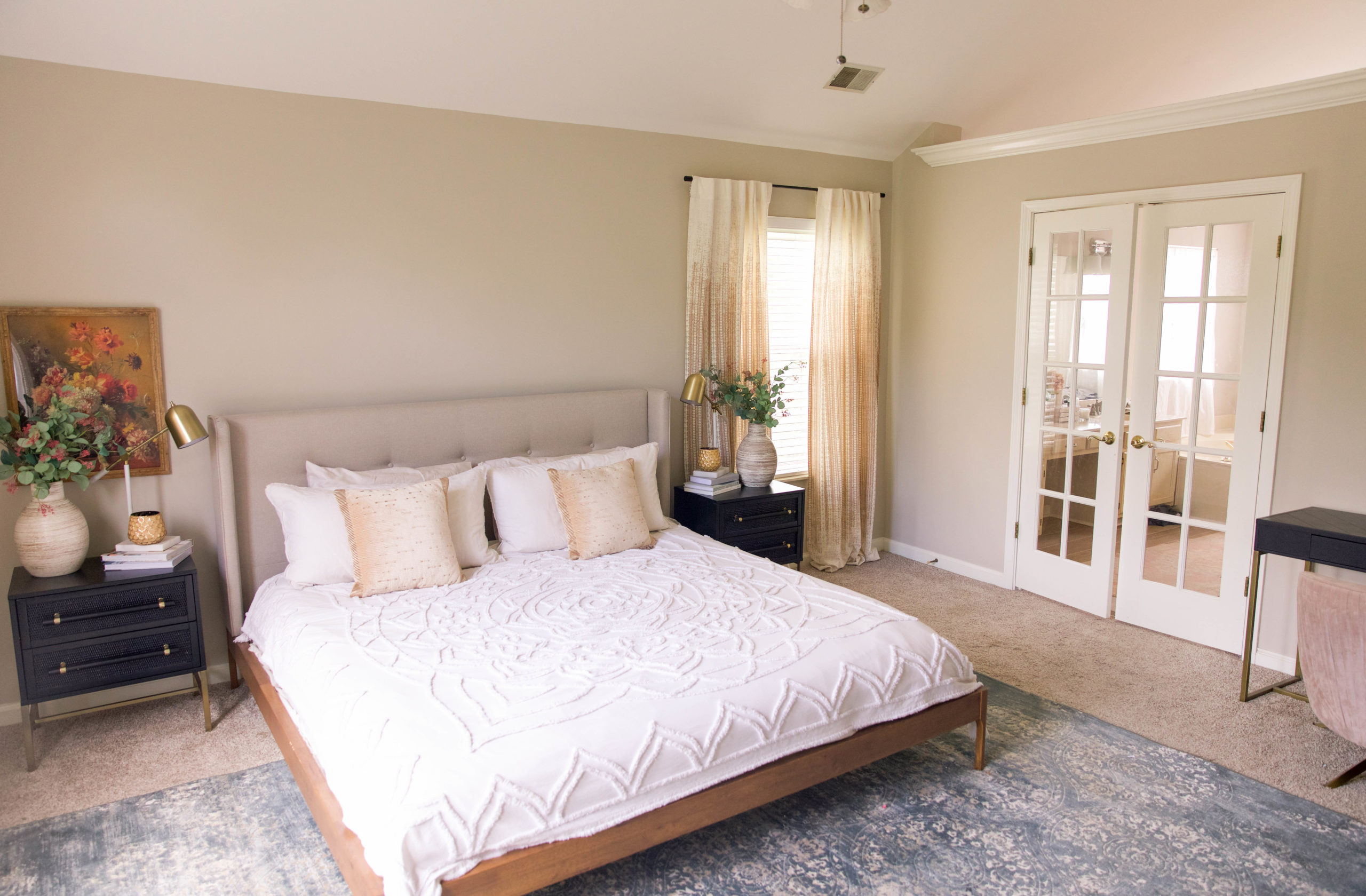 After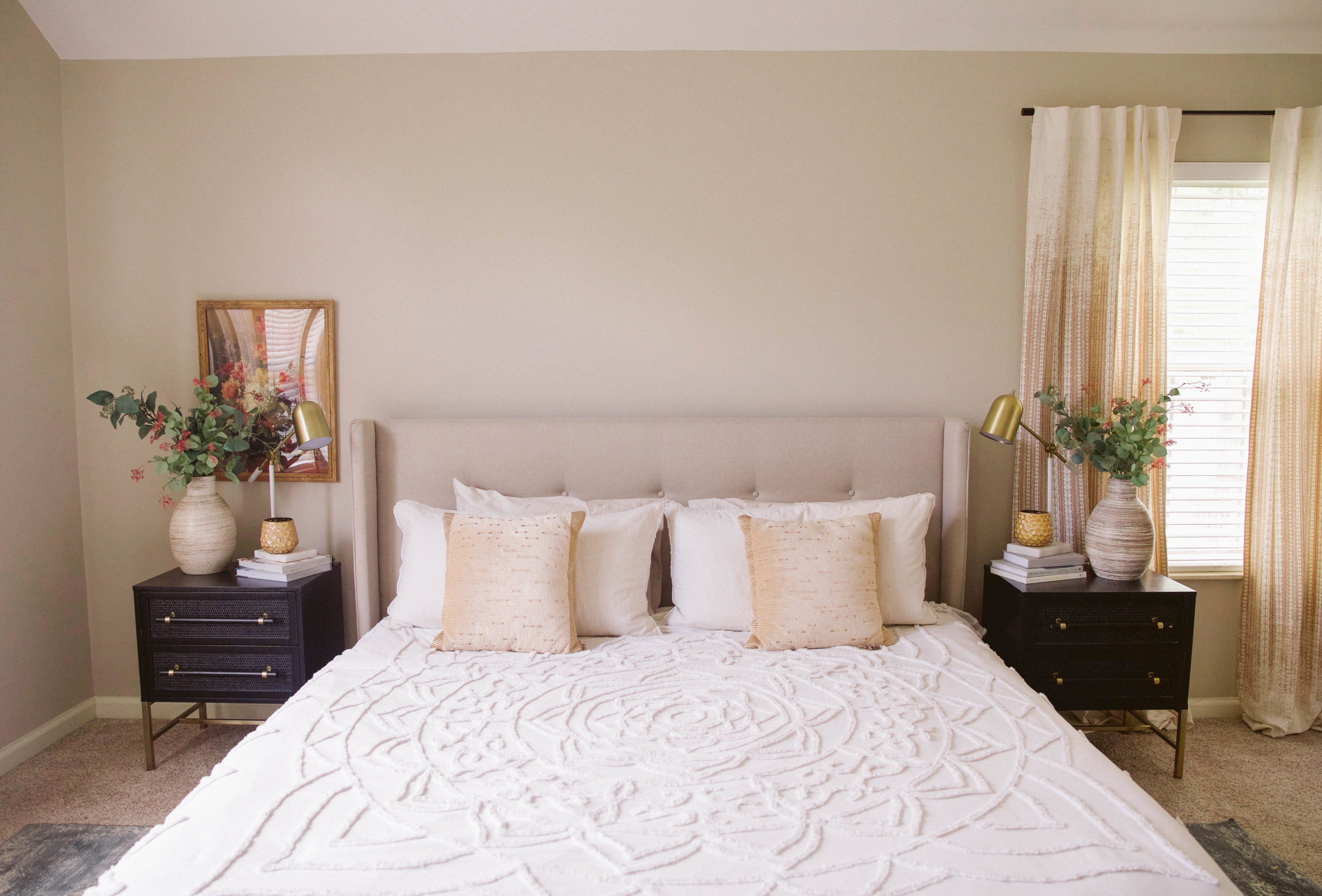 I swapped the nightstands from our old guest bedroom, and the pulled the desk that used to be in our basement studio room. They paired well together. I ended up finding a really nice black dresser on facebook marketplace that was a perfect fit with the rest of the room. (I'm telling you, it's worth the wait to save big on furniture pieces you love!)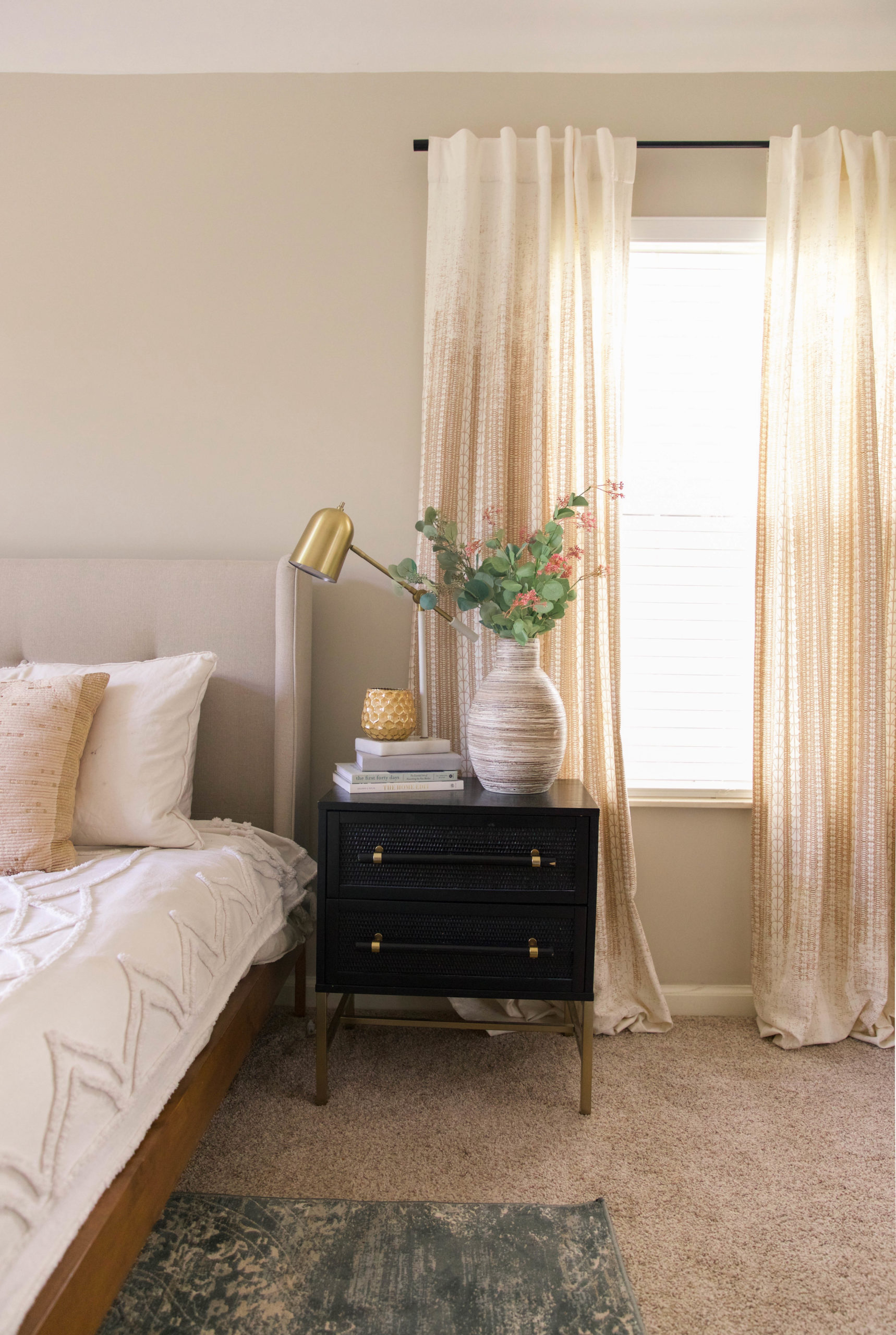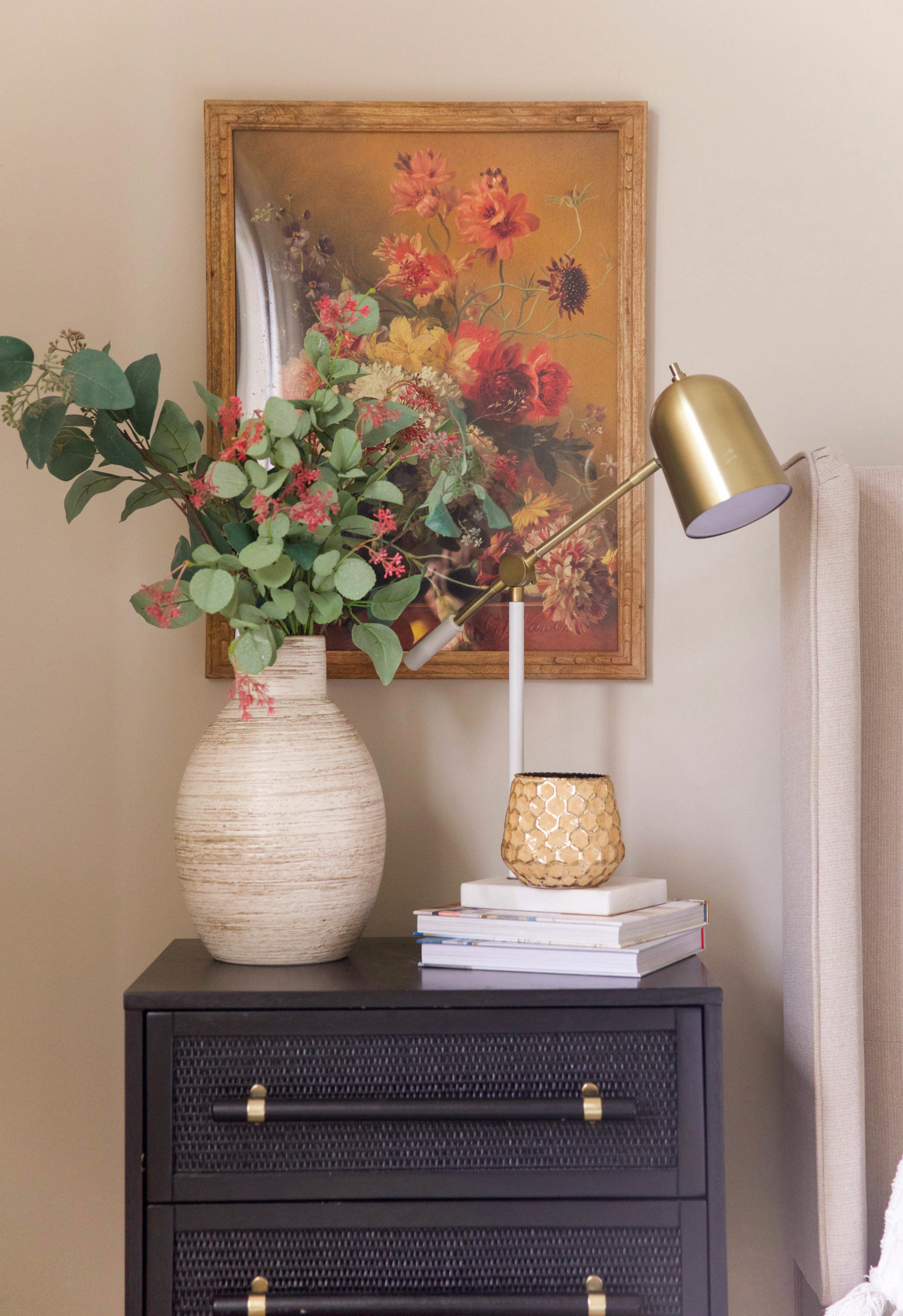 We already had curtains from our old bedroom, so re-used those as well as the rug, chairs and olive tree! After some moving, swapping, re-arranging I landed on a set up that worked with the layout of the room.
Having only one window on the side of the bed is a little challenging to figure out. I didn't want the bed too close to the door, and also wanted each of us to have a nightstand. I used the same curtains we had in our last room, and hung them about 6 inches above the window. I think adding a large art or mirror on the other side can really balance out the one sided window. I will probably swap the art for a larger piece soon!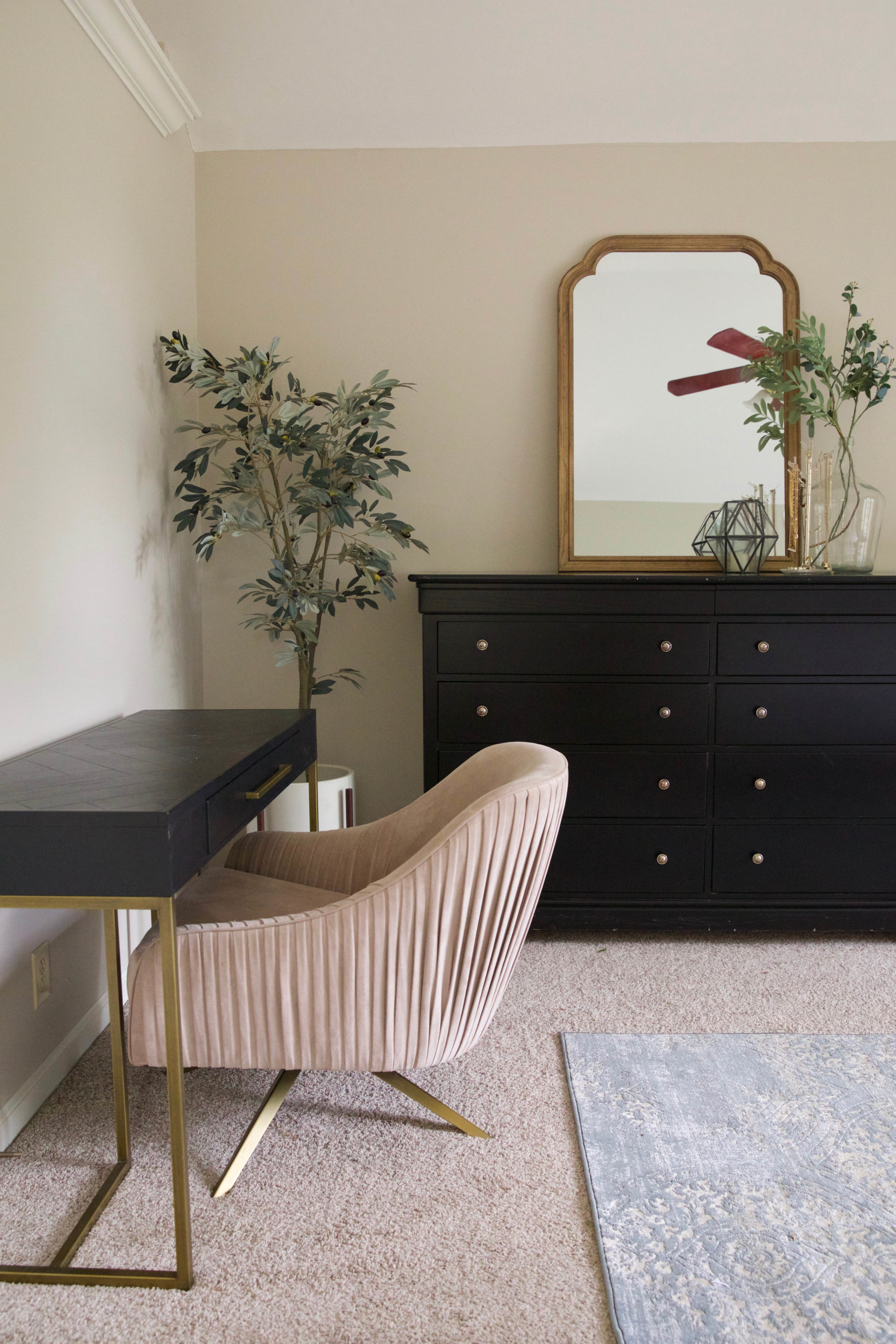 Swivel Chair from West Elm in Dusty Blush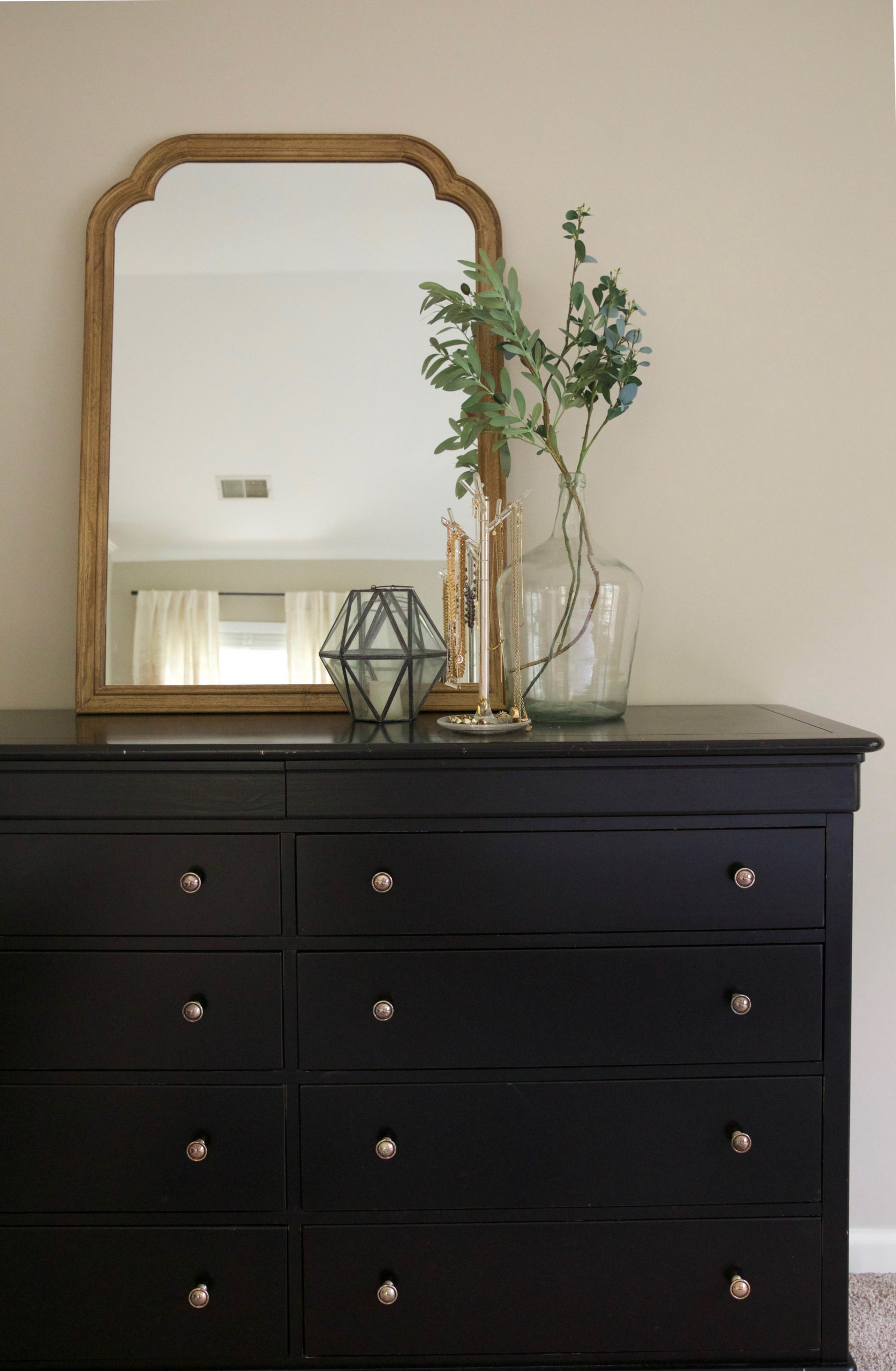 The master bedroom is not high on our priority list in this home renovation, but it was well worth the time to spend some time working with what we have. I have a feeling the functional and calm environment will be a huge benefit to our mental sanity this year;)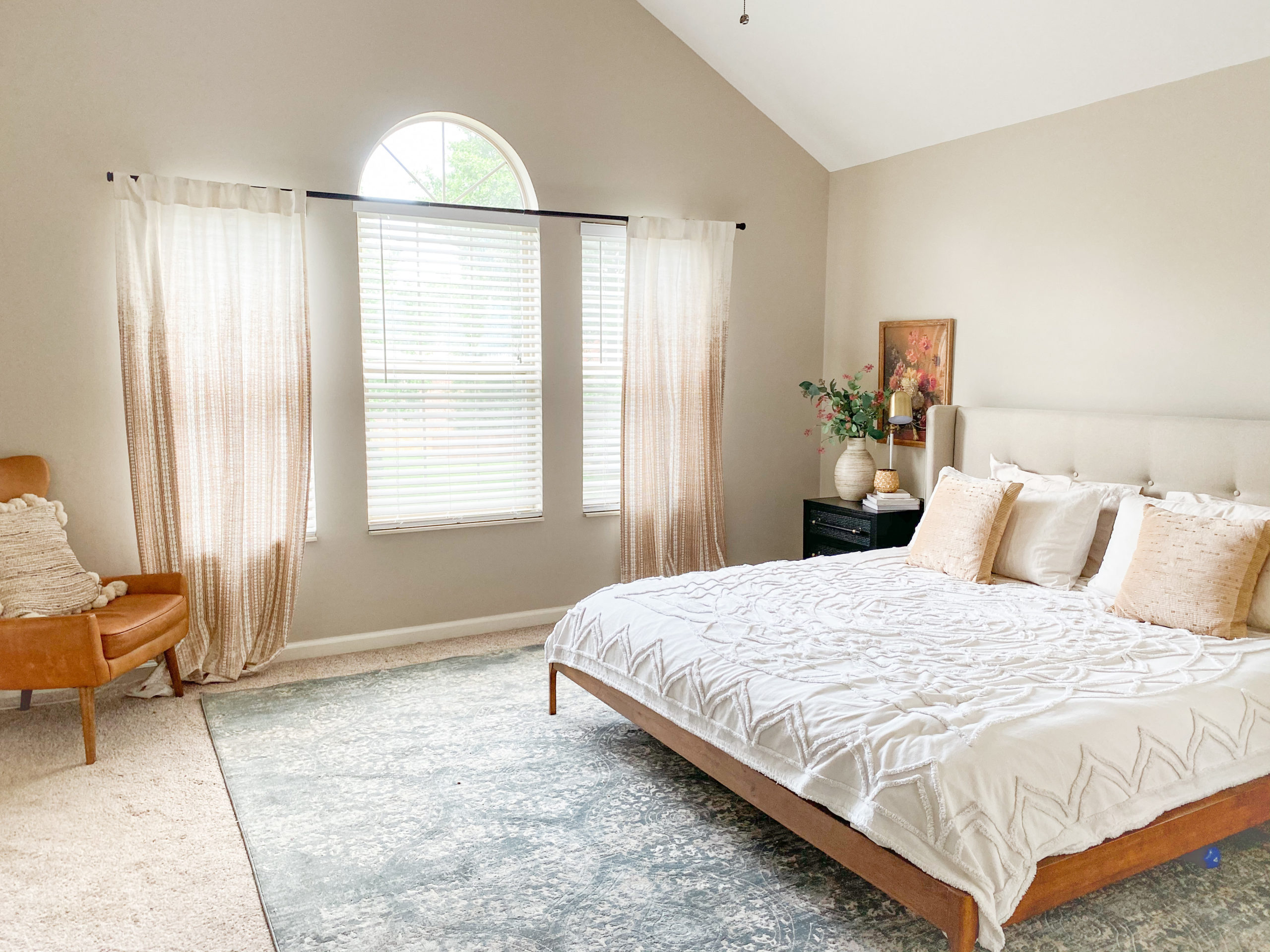 I tried to hunt down as many similar items for you as I could! The platform bed can be found at Home Depot or Target. The nightstands are sold out, but I love this similar nightstand.

SOURCES:
Curtains
Curtain Rod
Leather Wingback chair
Pom Pillow
Desk-World Market (sold out but similar)
Swivel Chair in Blush Pink
Platform Bed
Tufted Coverlet (Sold out but similar)
Linen Duvet
Vase – Crate and Barrel
Eucalyptus branches (sold out but similar here)
Dresser – Similar here , here, or here
Mirror – Target
Nightstands – Sold out but similar here
Lamps – (sold out but similar here)
Rug – Momeni
Floral Art Print– IHOD Shop
Olive Tree
Ceramic Planter – Modernica (similar)


Things I would change: ​​​​​​​​​​​​​​
I would love to try a mirror above the nightstand to better balance the two sides, and a large art above the dresser. The curtains are too long, but they work for now! Eventually we hope to paint, add hardwood floors, etc.
We want to see your rooms too! Use what you have and make something new!