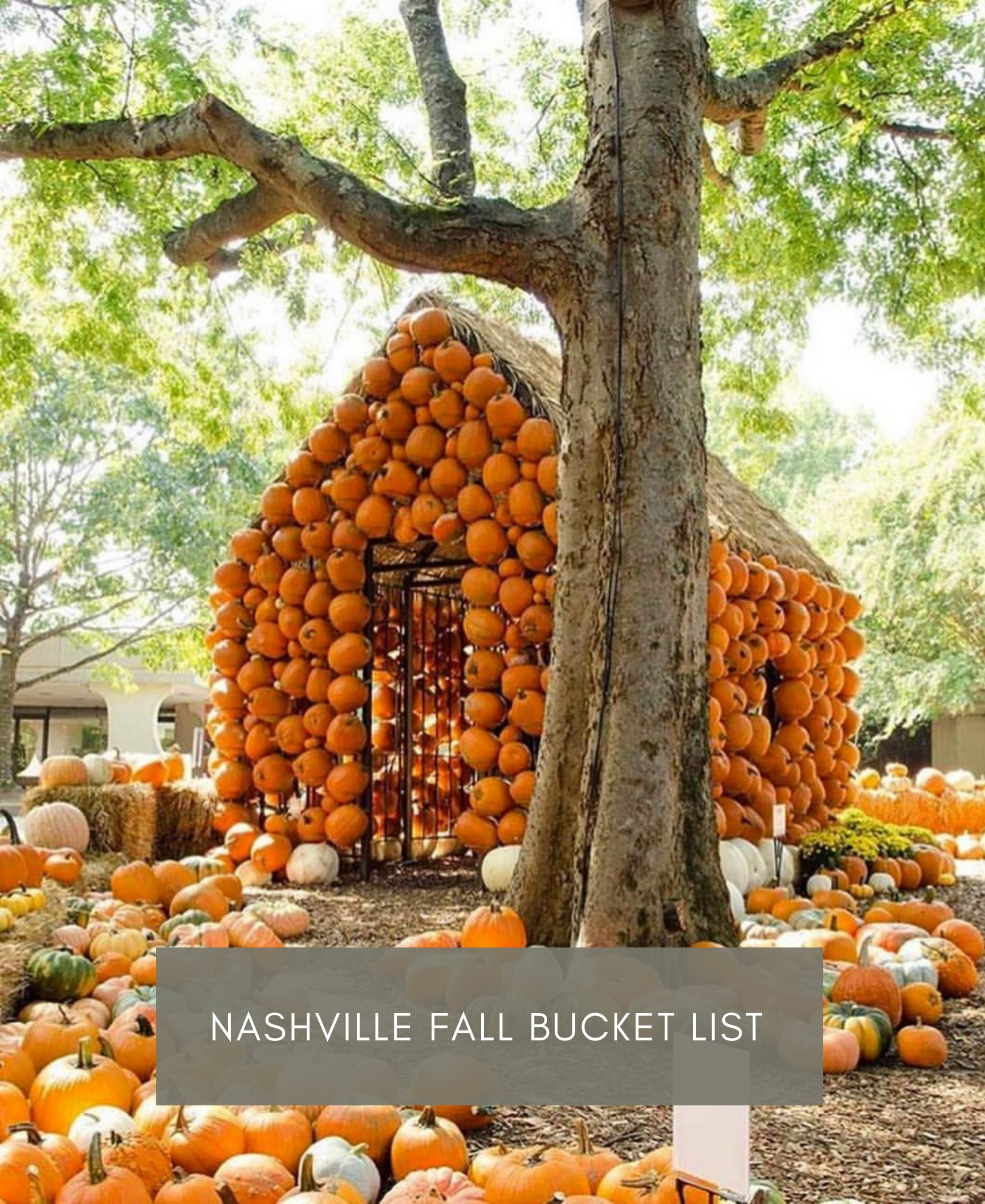 (Cheekwood Pumpkin houses)
I grew up visiting Nashville, but we have only lived here one fall so far, and there are still many things we have been wanting to do with our family. As I researched some fun ideas in the area, I thought I would go ahead and share the list here in case you are coming in town to visit this season! Here is our Nashville Fall Bucket List..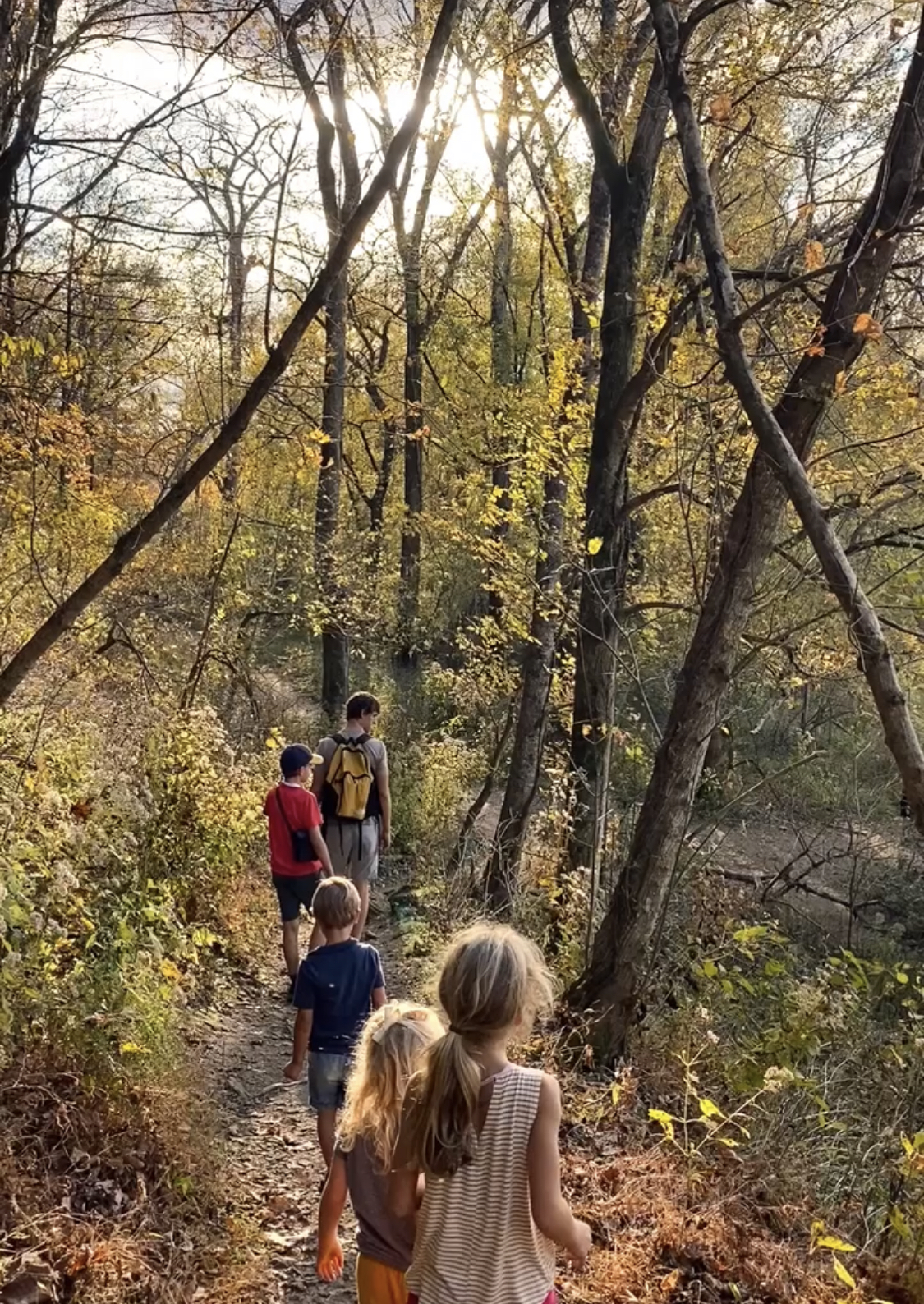 Fall Hike – TN has so may beautiful parks and trails.
– Harpeth River State Park
– Tunnel trail
– Bluff trail
– Radnor Lake State Park
– Narrows on the Harpeth (The narrows are best for 6 yrs and up, but there is also a great open waterfall area you don't have to hike much to.)

Apple Picking – This is a yearly tradition for us!
– Jackson Orchard – My sister recommended this one
– Morning Glory Farm

Farmers Market – Franklin Farmer's Market is on Saturday mornings, and especially fun in the fall!

Cheekwood Botanical Pumpkin Festival – A beautiful place to visit both in fall and Christmas time!

A weekend staycation at a Bed and Breakfast

Nashville Oktoberfest – Local live music, local breweries and food, arts and crafts

Attend a book fair reading (You've Got Mail inspired)
Book stores + libraries:
Nashville Toys and Books
Fairytales Nashville
Nashville library story times
OR visit the Southern Festival of Books

Franklin Pumpkin Fest – Franklin is like it's own mini city outside of Nashville, and this festival stretches along the quaint downtown Main Street and its side avenues with tons of festive fun for people of all ages. Halloween Weekend!

Contribute to a local food bank or soup kitchen:
Nashville Food Project
Second Harvest Mid TN
The Little Pantry that Could

Visit a Pumpkin Farm:
Gentry Farm – This place does draw the crowds so go early.
Walden pumpkin farm -Farther away, but free admission!
Honeysuckle Hill Farm – This is a great spot for an all day outing. A lot of fun kids play areas and rides. We went last year, and had a really fun time.

Get apple ciders and chai lattes with the kids at a family friendly coffee shop like Bongo Java , The Well, or Boots and Good Co.

Visit Philips Toy Mart on a rainy day to see the large kids' train and browse the best selection of nostalgic toys and books.

Host or attend a chili cook off and bonfire with neighbors
Nashville natives – Anything you would add to the list?? We can't wait to get started.