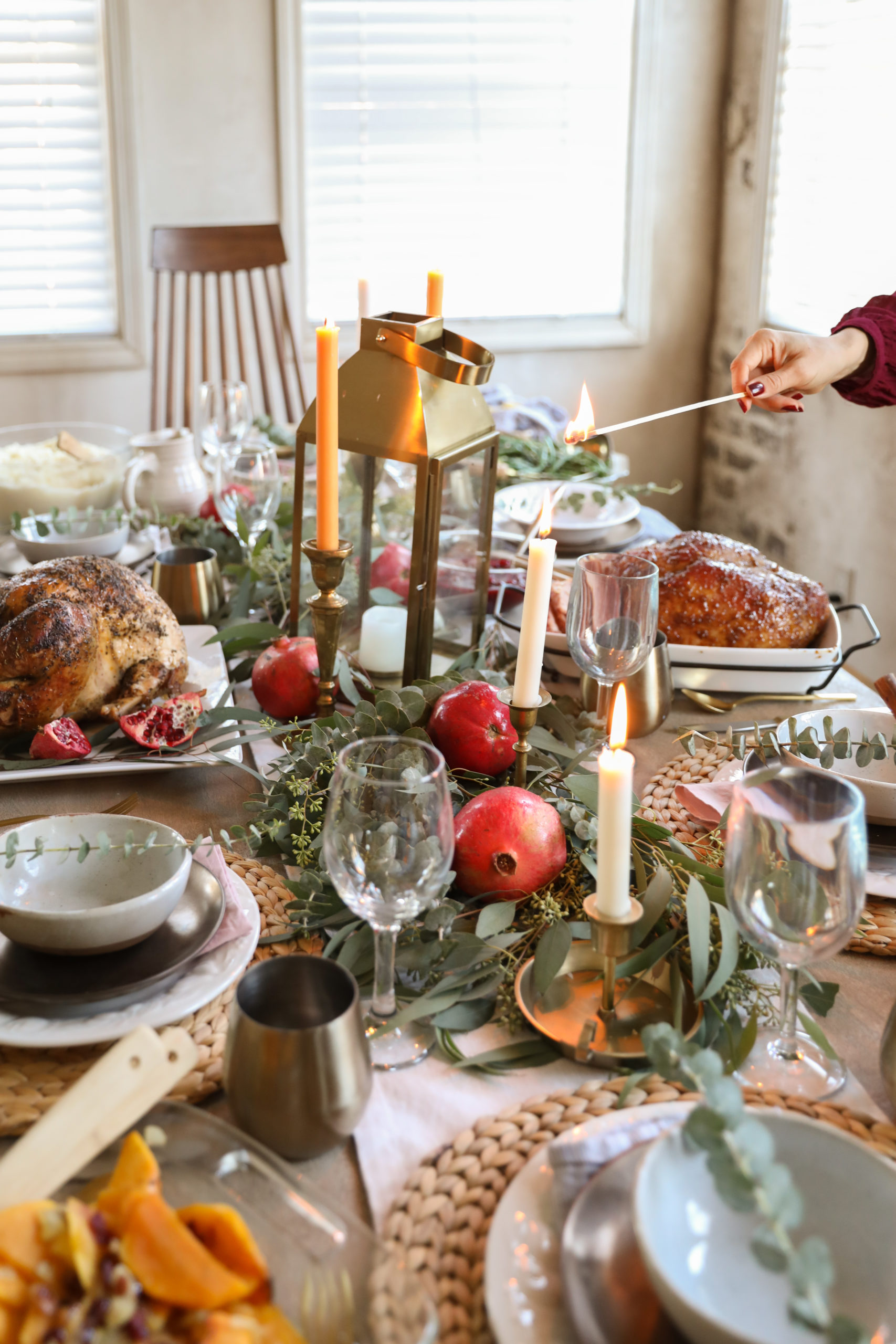 I know it's easy to want to skip to Christmas everything, but I do love Thanksgiving. It will be down to the wire if our kitchen will be in use by then. (Crossing my fingers.) I enjoy styling the table every year – especially the challenge of working with what you already have. Sharing a few past Thanksgiving table spreads today, as well as a round up of Thanksgiving table decor ideas and pieces.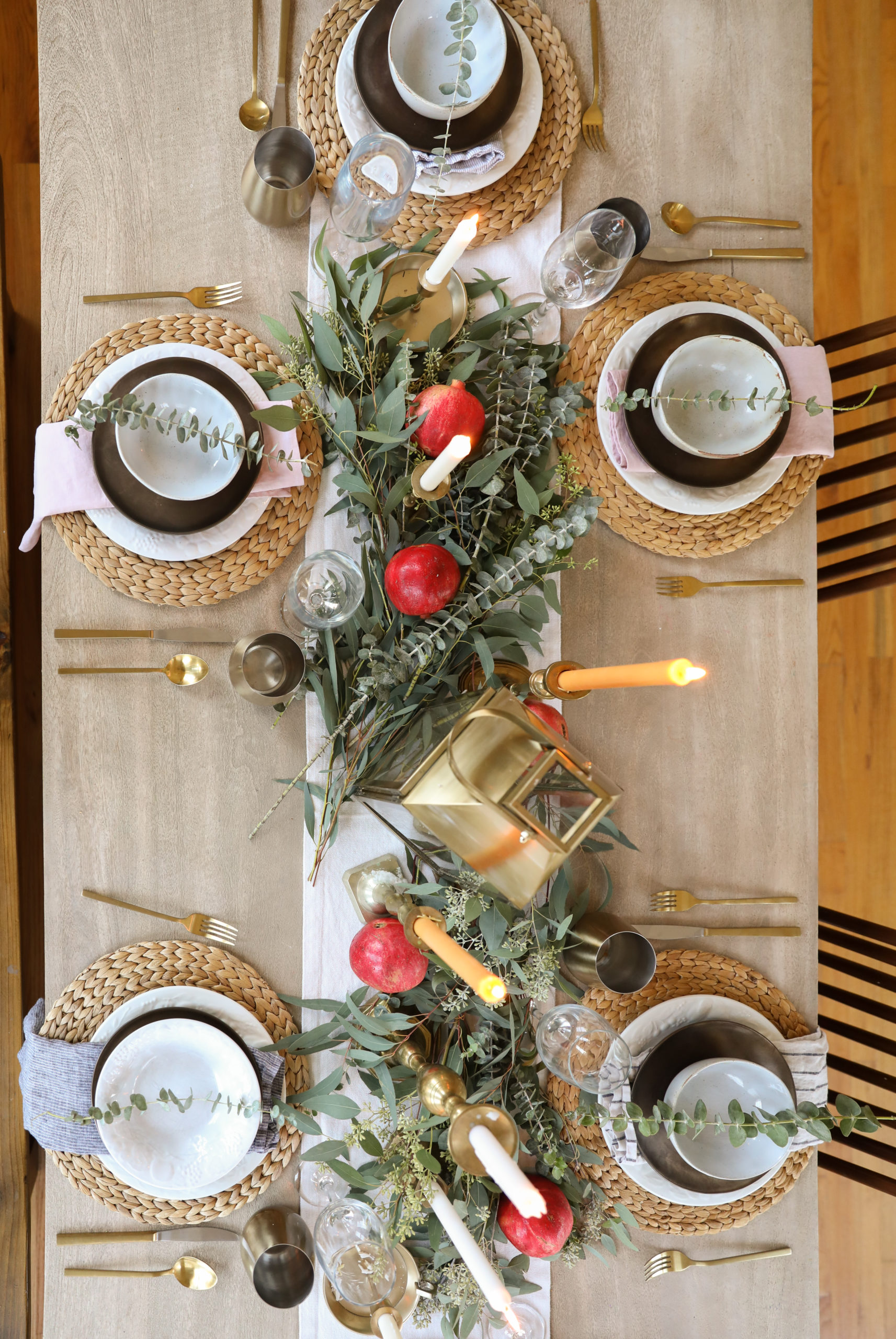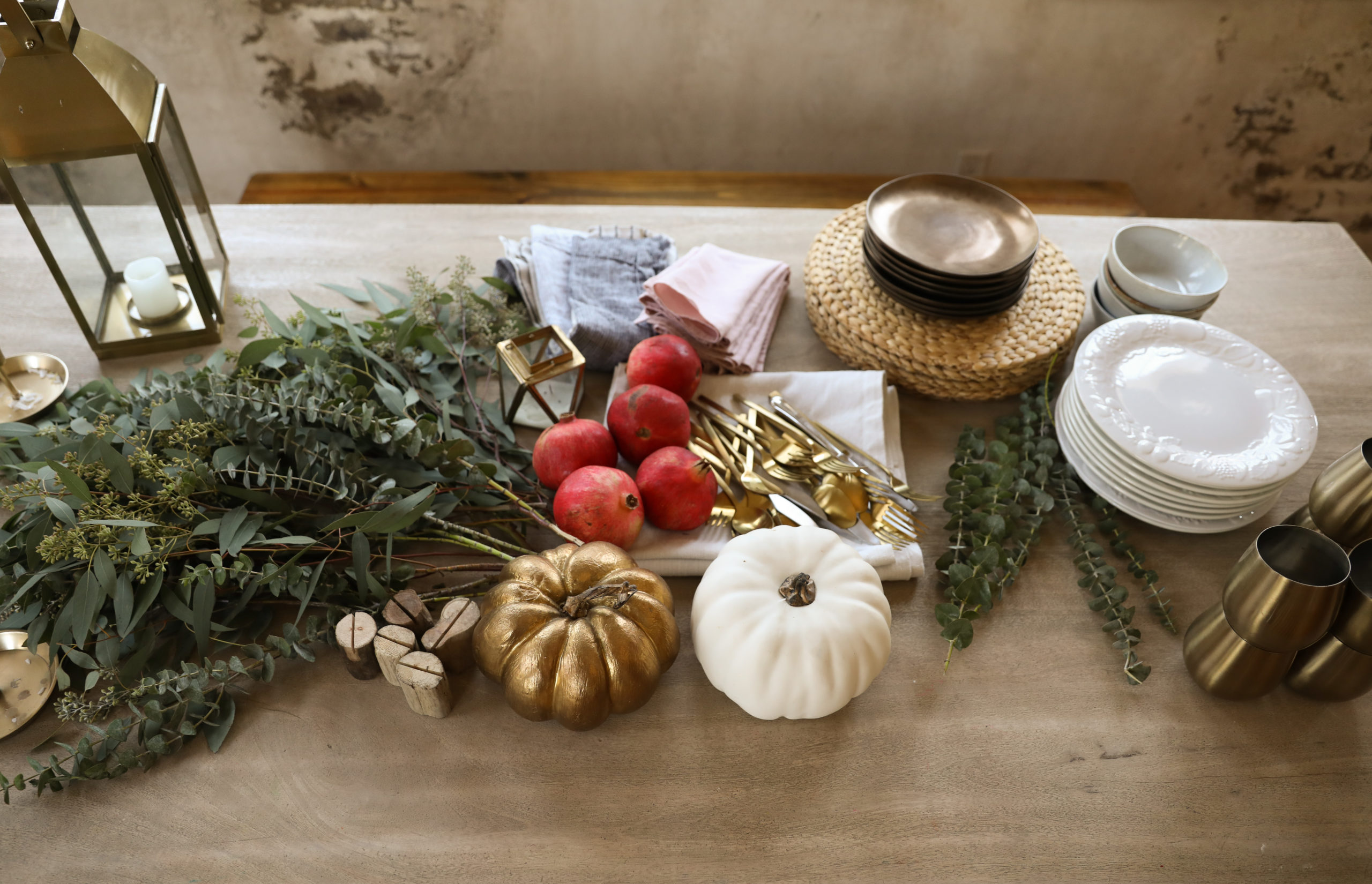 I have used this set up a few different years for both Thanksgiving and Christmas. You can find bunches of fresh eucalyptus at Kroger or Trader Joes for great prices. They dry out well too so if you set your table a few days early, it still looks great! Add in a few pomegranates, pumpkins, and candlesticks. along the center of your table and you have a fancy schmancy set up.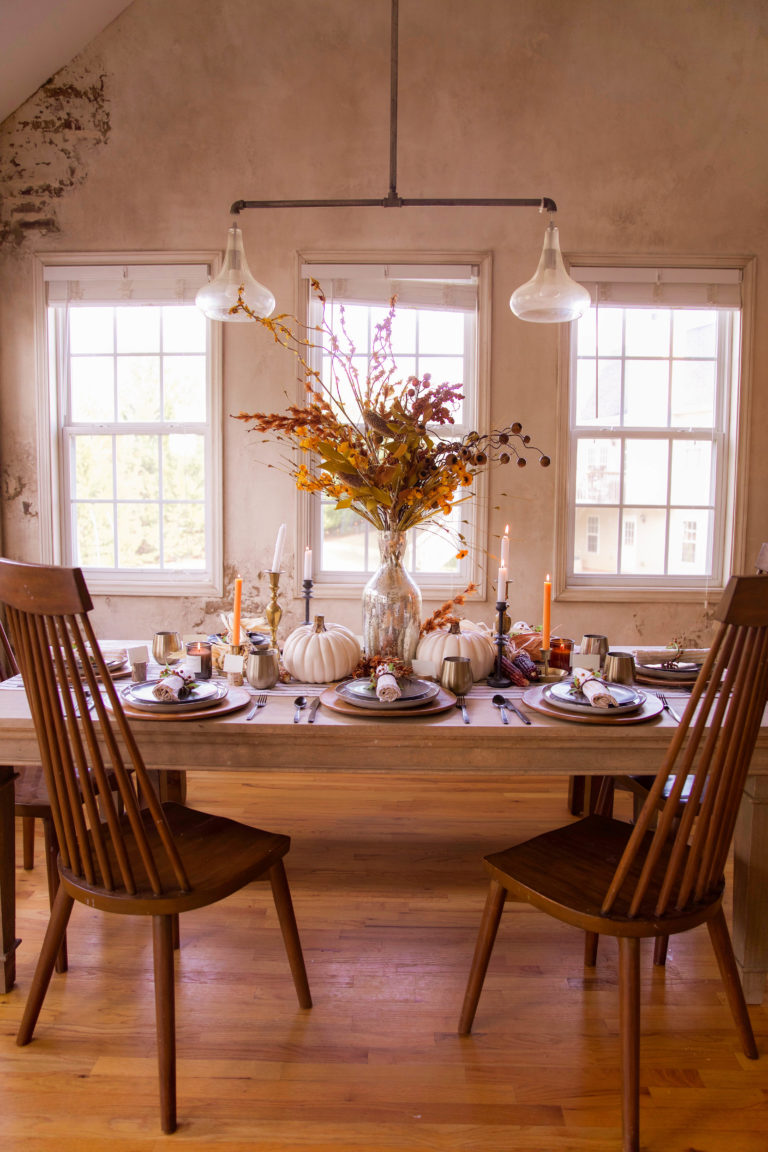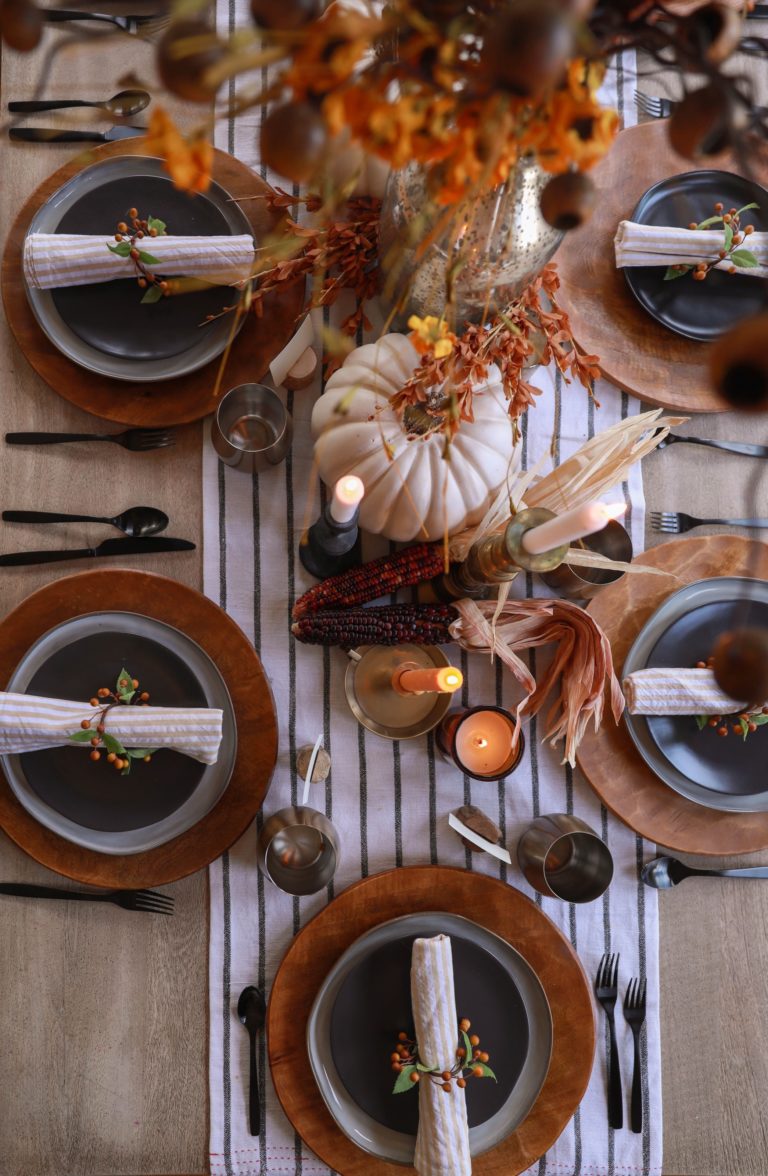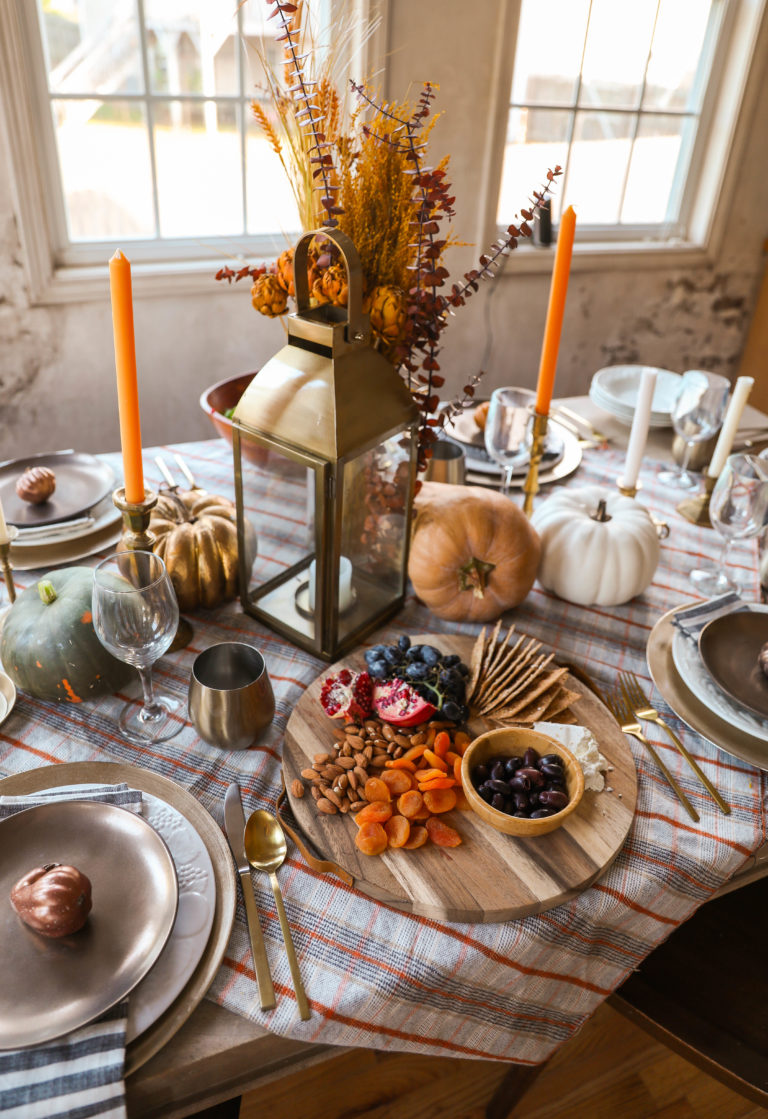 For a more autumn look I usually mix and match my black, wood, or copper plates and chargers. You can also get gold chargers for a great price in sets. The kids love helping me set the table. Setting up the cutlery is their favorite mini job. For these table settings I just used a striped table runner or plaid fabric piece at the center!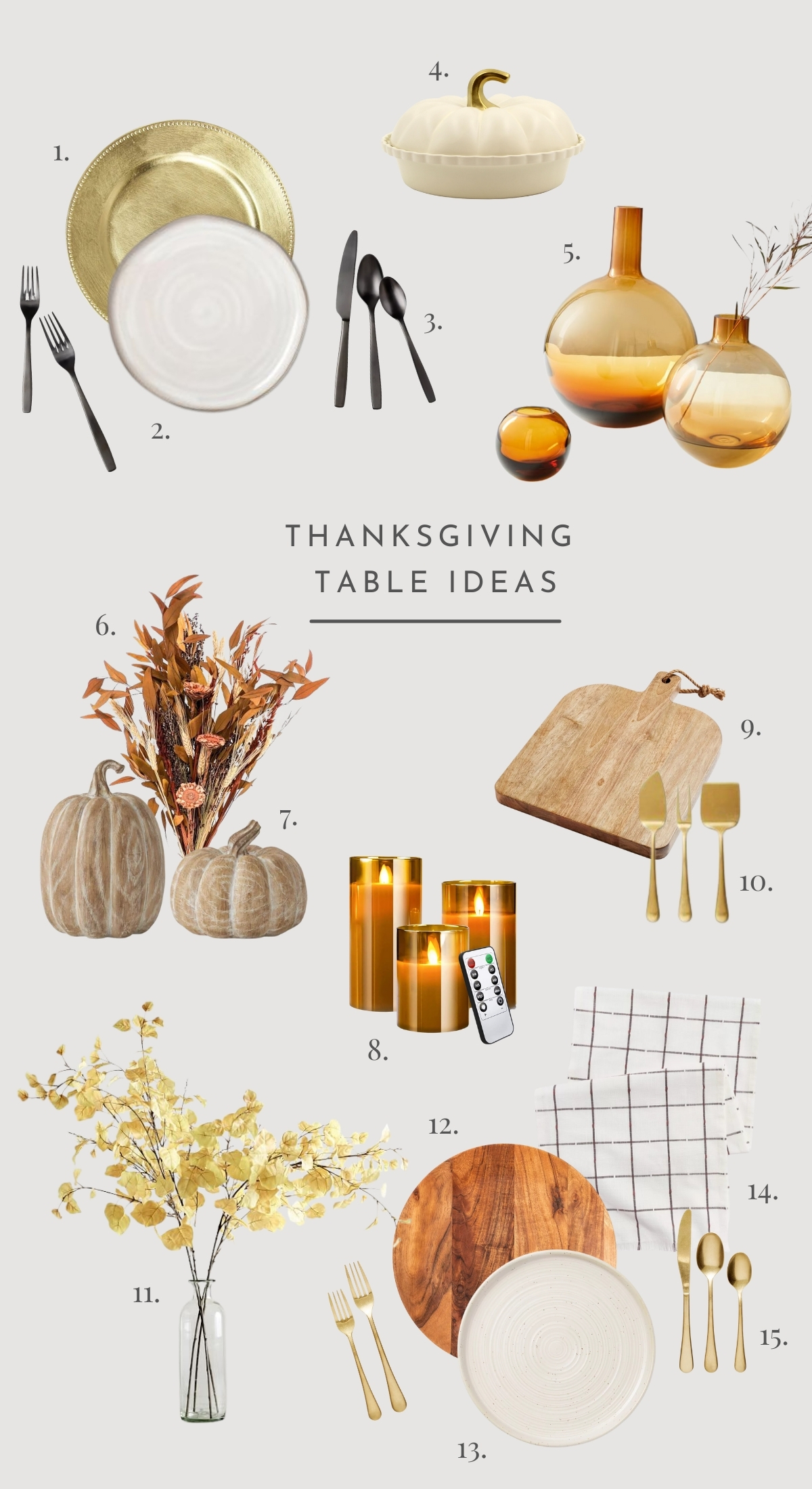 ONE // TWO // THREE // FOUR // FIVE // SIX // SEVEN // EIGHT // NINE // TEN
ELEVEN // TWELVE // THIRTEEN // FOURTEEN // FIFTEEN
These are some of my favorite plates and chargers that I have loved using. Just ordered the candles for our thanksgiving table this year. I have one set of gold cutlery that I use just for special occasions and holidays, and the black set we use often! I can't get over that cute pumpkin dish for only $20.
Even if our kitchen isn't done in time for Thanksgiving this year, I know we will still be gathering around our table with family. I may be ordering take out sides, but it's ok. There are years for homemade dishes, and years for just holding your newborn and enjoying the company.