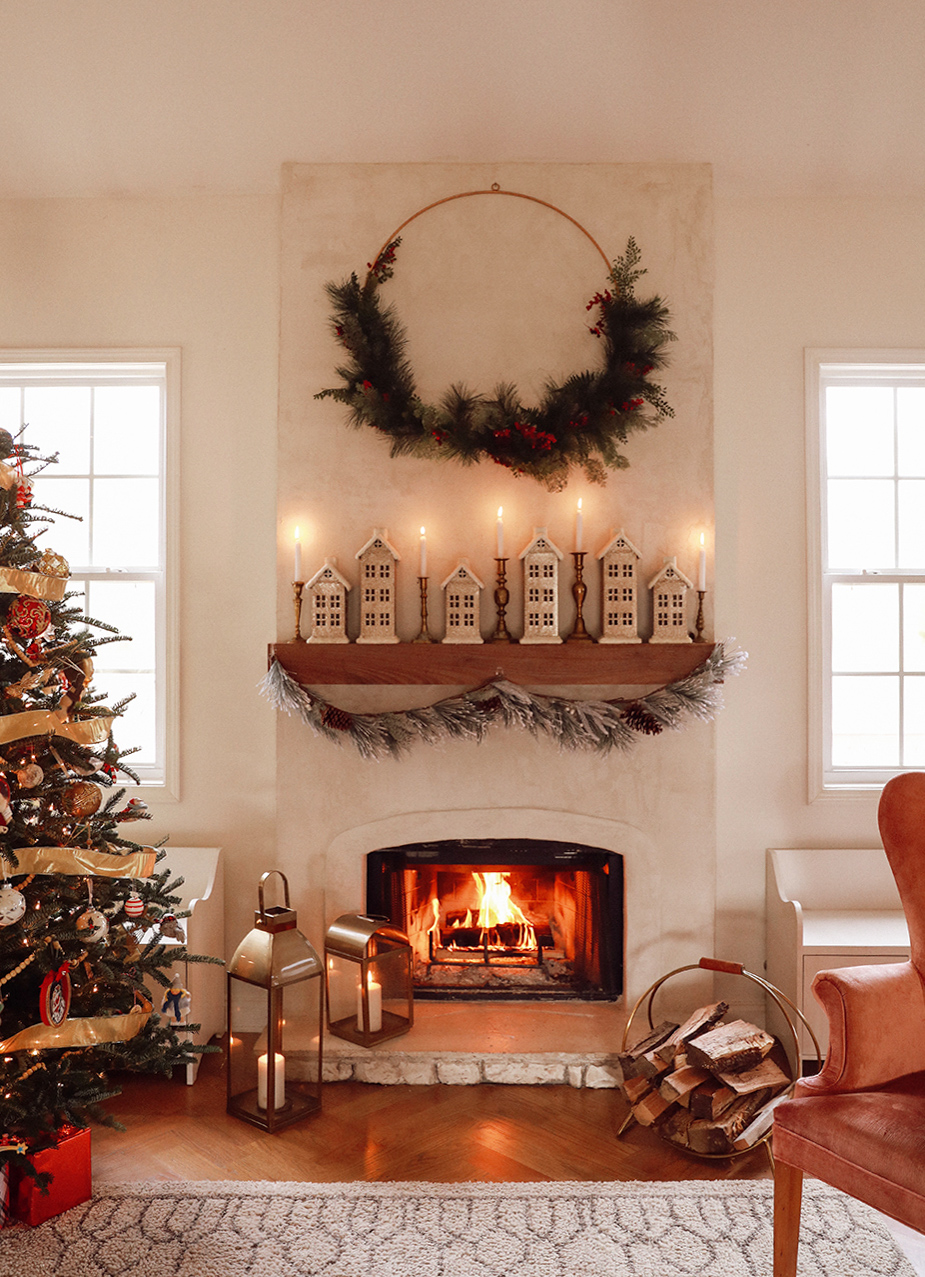 Village houses are old from Pottery barn (similar here or here), gold lanterns, similar fire log holder, vintage candlesticks
We usually don't bring out the Christmas decor till after Thanksgiving, but I did want to share my favorites a little early to allow time for shipping! My kids look forward to getting out the familiar items each year, and it makes me remember how exciting it was as a child when my mom got out the Christmas boxes.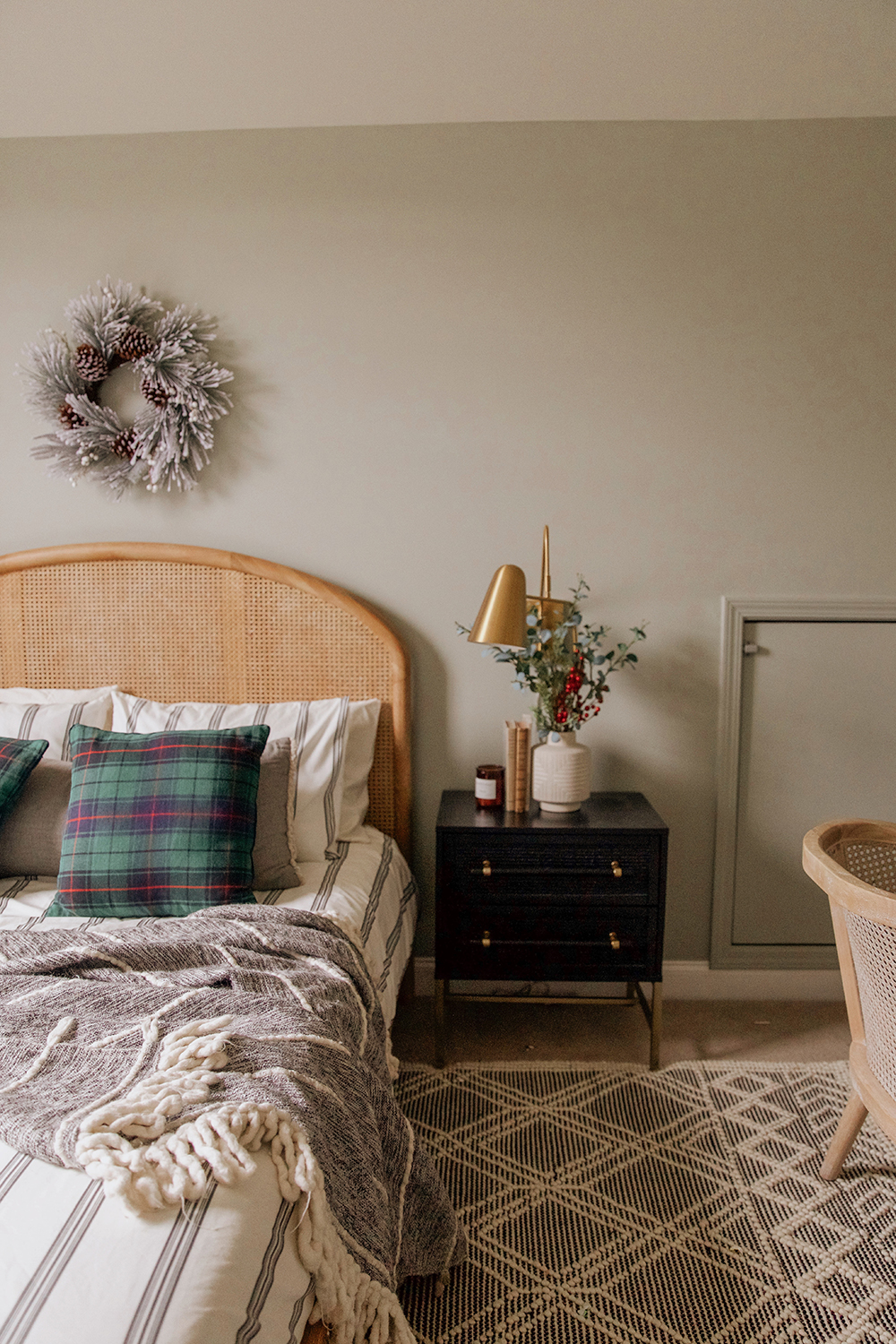 Similar pillows, similar vase + holiday greenery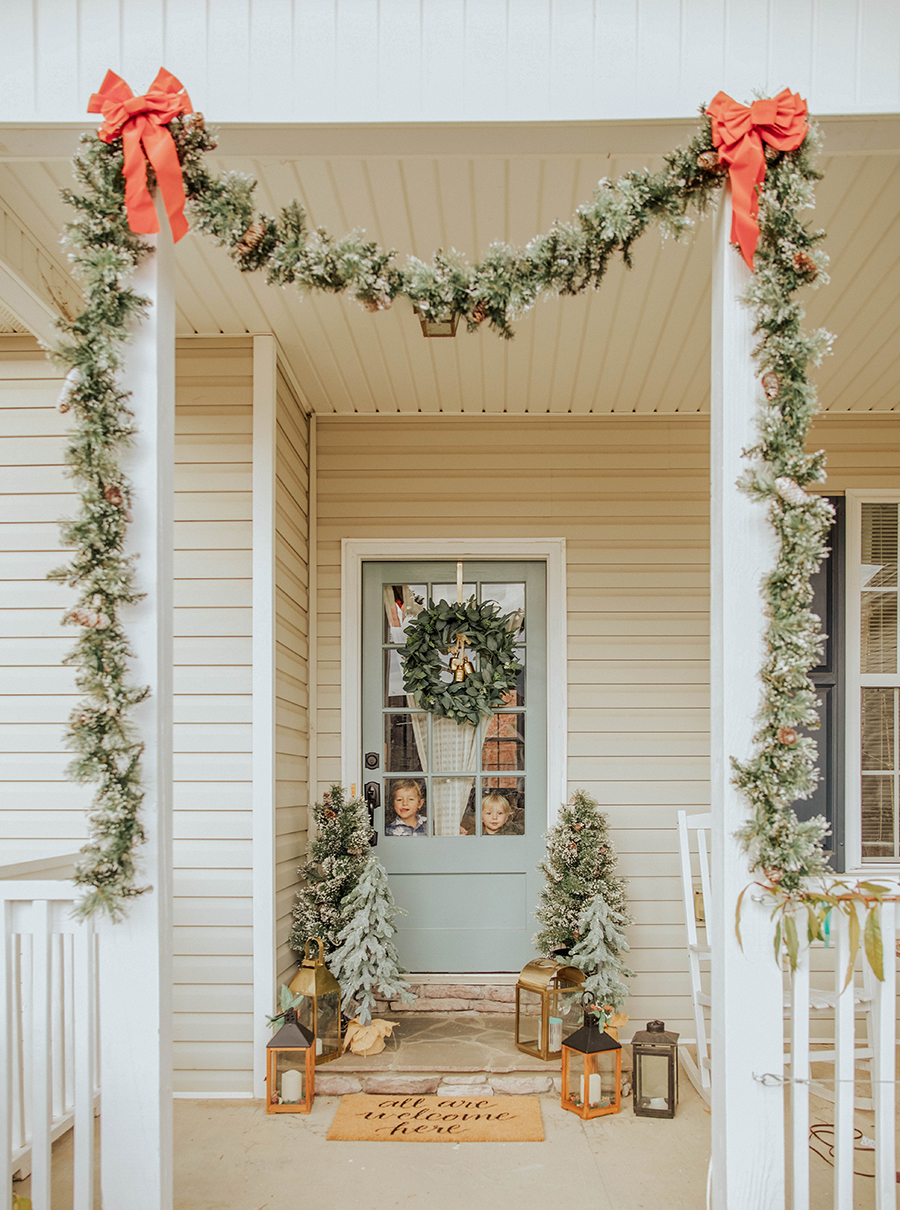 (This was an easy DIY eucalyptus wreath + gold bells. )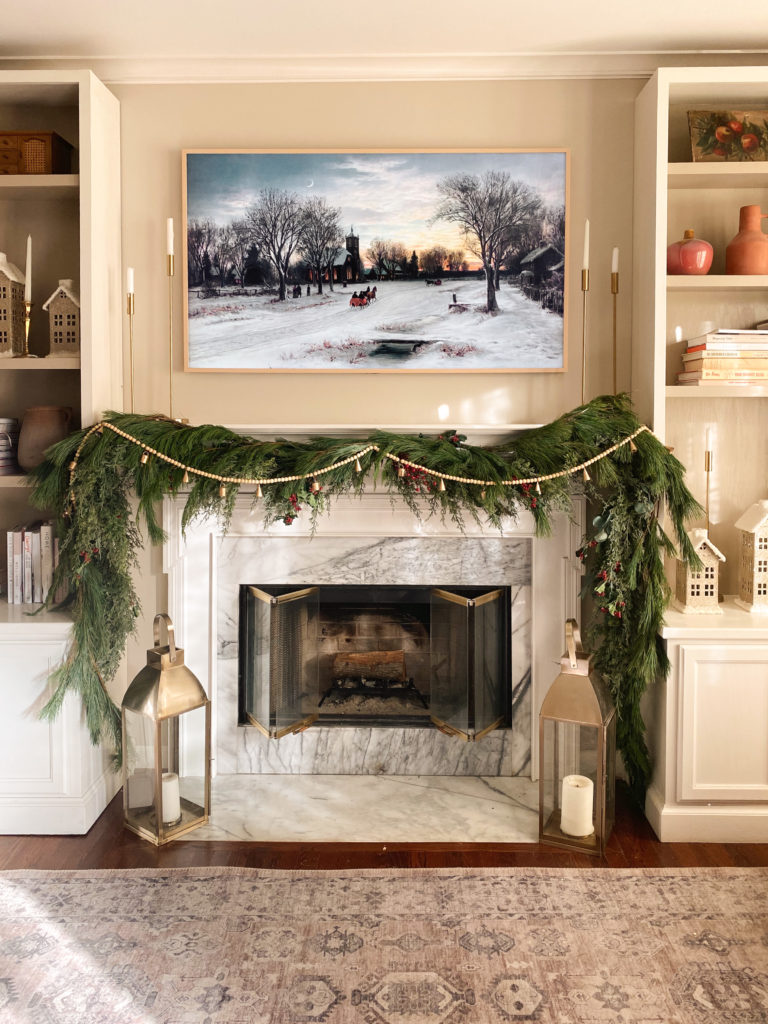 Vintage Art, Wood beads , Mini bells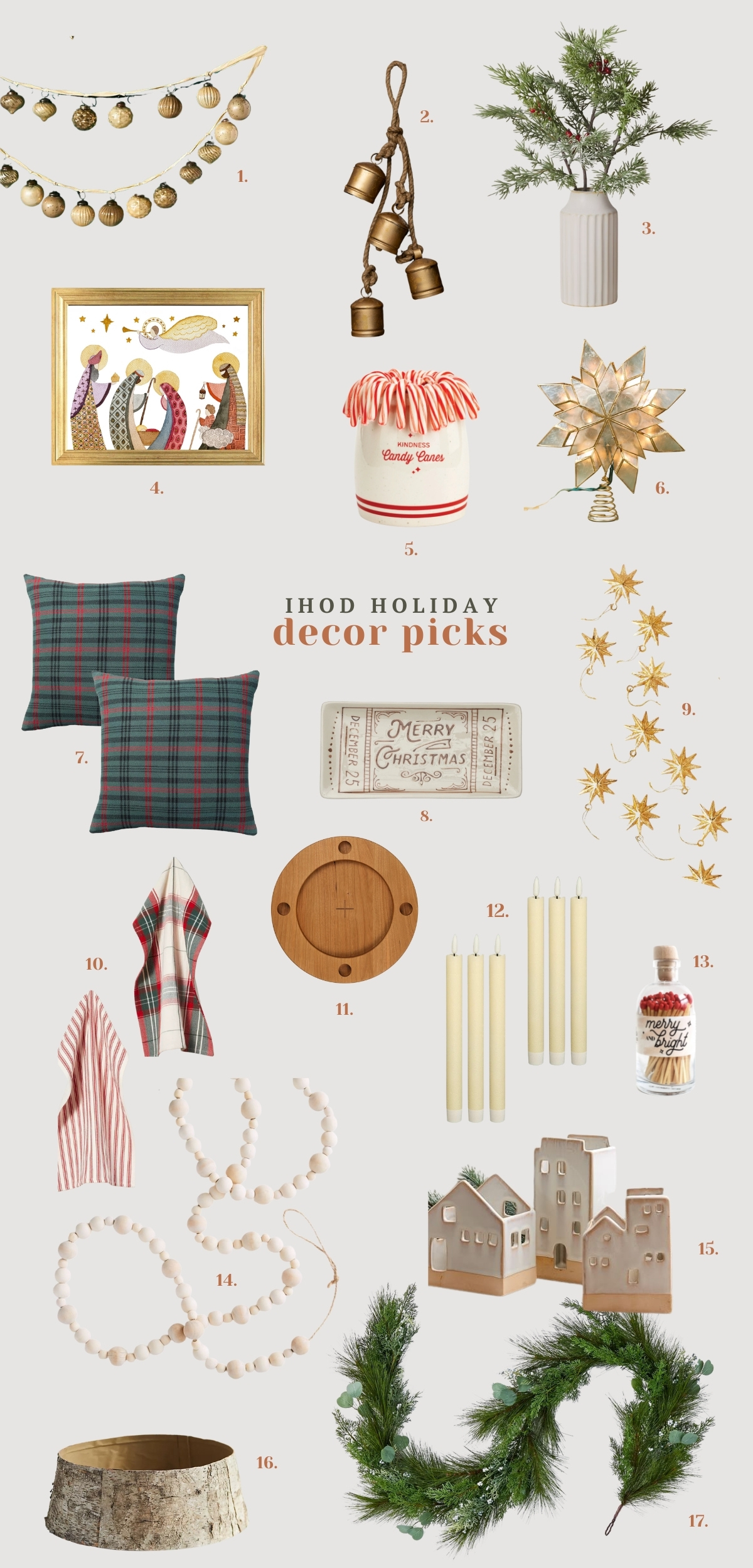 ONE // TWO // THREE // FOUR // FIVE // SIX // SEVEN // EIGHT // NINE // TEN // ELEVEN
TWELVE // THIRTEEN // FOURTEEN // FIFTEEN // SIXTEEN // SEVENTEEN (SIMILAR)
I used these ornament strands along some greenery last year!
I love the sound of bells – it reminds me of It's A Wonderful Life. This is a great set for wreaths or to hand from a doorway.
Such a pretty holiday greenery an vase combo similar to the one I have on the nightstand above.
My sister is a talented artist! She just released this Nativity Scene print. I can't wait to order.
I would never be able to have this jar full around my kids, but I love it so much. Would be a great vase too!
Wanted a start that looked like the Star of Bethlehem for our tree this year, and found this one!
I only have a few Christmas pillows I bring out every year, and they are very similar to this classic plaid set.
A train ticket platter!
I LOVE this golden start ornament set, and may have to snag some for our tree this year.
Festive dish towels for a steal.
Old college friends of ours started making these wooden advent candle holders. They are beautiful.
These were my favorite find last year. The led candlesticks that look so real. they even flicker. I have them on our fireplace mantle and piano:)
Merry and bright matches for a fun gift to pair with your favorite candle.
I've used the same beaded garland for the past five years so had to share this similar one!
The Christmas village houses are my kids' favorite decoration. I like how this set comes with 3 pieces.
This Birch tree skirt is the coolest tree skirt I've seen!
Update: This one seems to have sold out! A similar one I love here. + Similar pine garland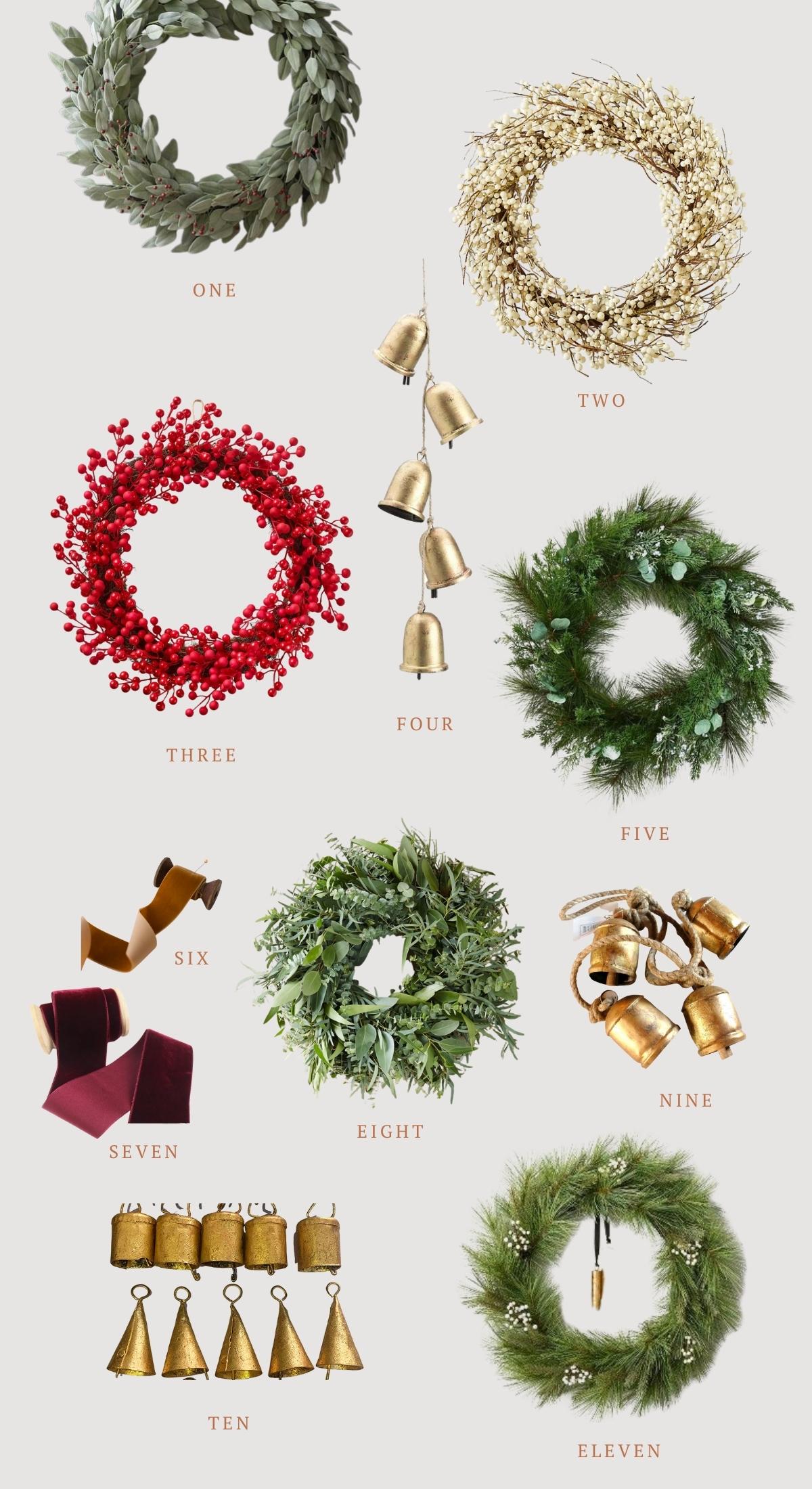 ONE // TWO // THREE // FOUR // FIVE // SIX
SEVEN // EIGHT // NINE // TEN // ELEVEN
*Velvet ribbon + bells are such a beautiful way to dress up any wreath. These mini brass bells above are what I used on our fireplace garland last year.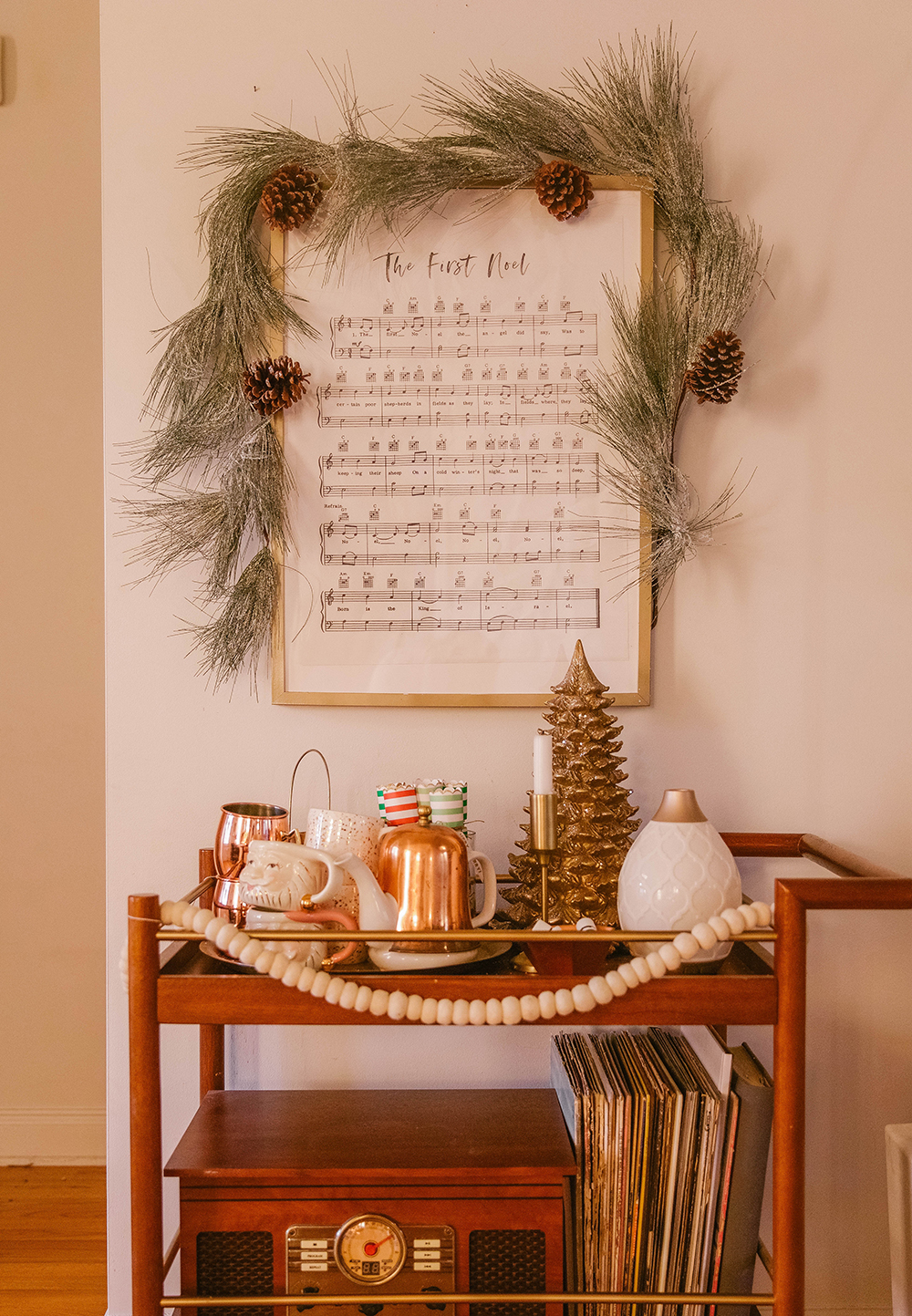 First Noel Print, Record Player, Santa Mugs, vintage tea pot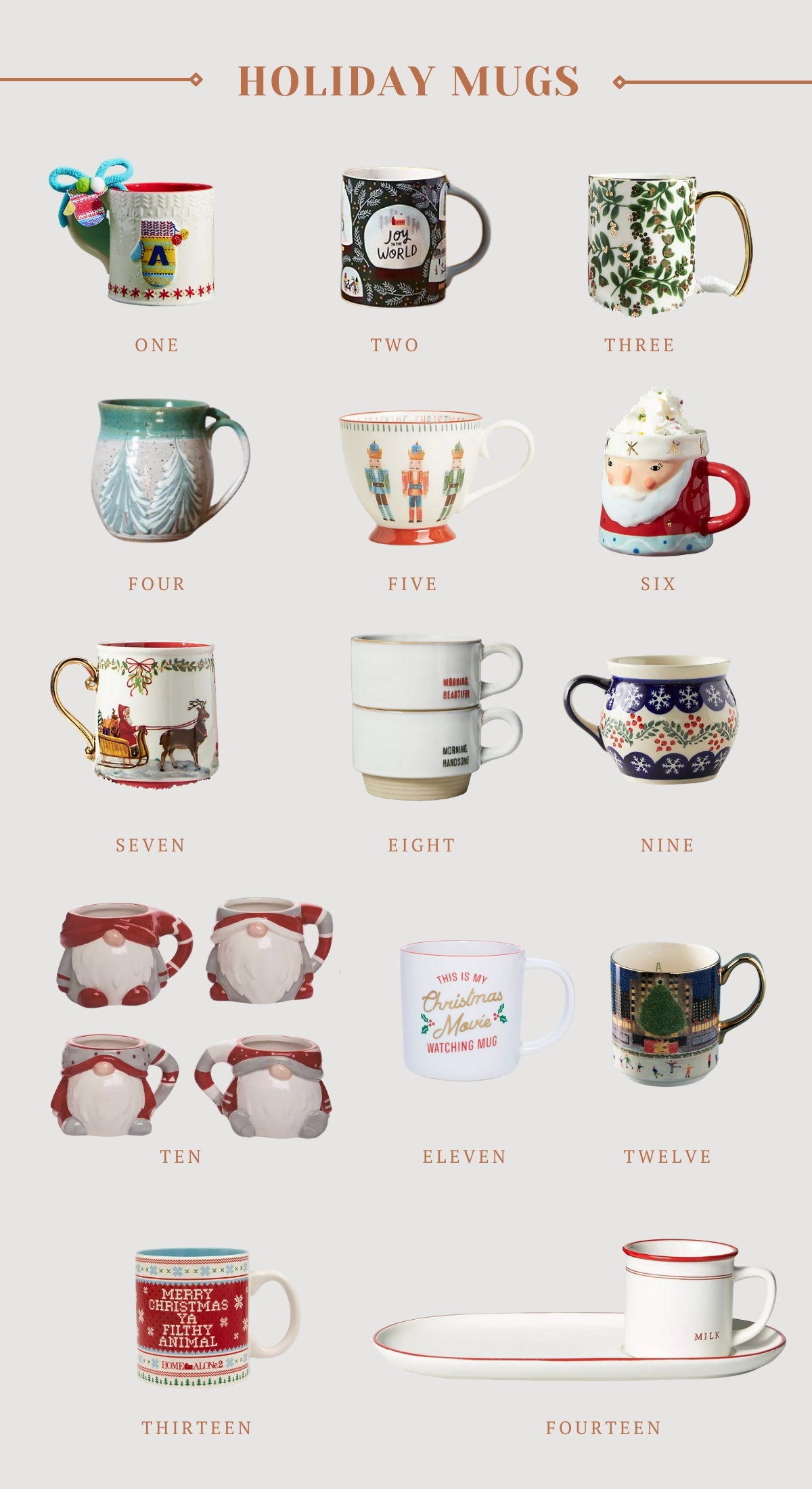 ONE // TWO // THREE // FOUR // FIVE // SIX // SEVEN // EIGHT
NINE // TEN // ELEVEN // TWELVE // THIRTEEN // FOURTEEN
Of course, we had to include a round up of holiday mugs. I was already on the hunt for this year's mug for Gabe. I don't when it started, but we started getting each other Christmas mugs every year. The kids also love their designated cocoa mugs which we get out the day we decorate the tree.
Thinking about decorating with our house all mixed up from the kitchen reno has me feeling a little anxious this year, so I am going to hold off until the start of advent. I like to add a little each week leading up to Christmas! We have been working on this year's gift guides over the past month, and looking forward to sharing them this week.