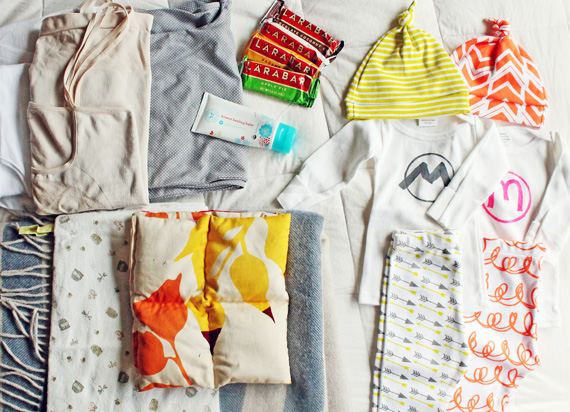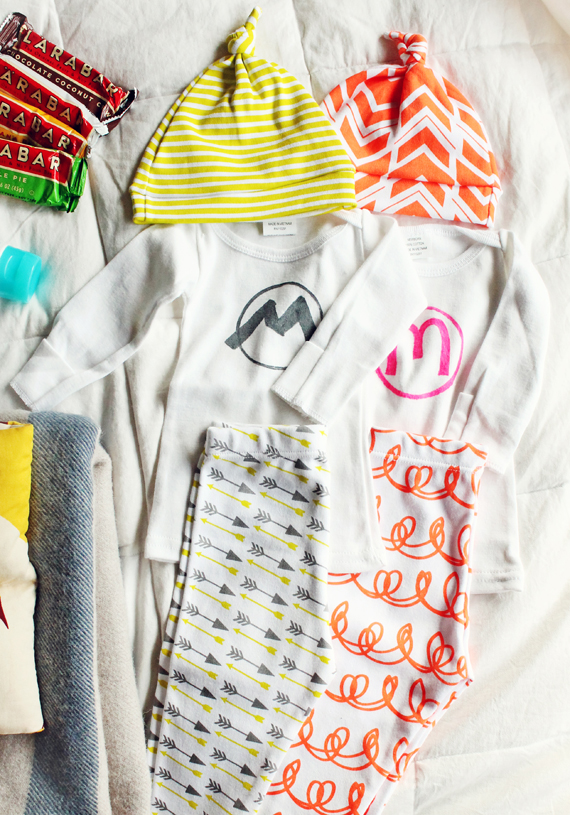 I have finally arrived. My due date is Friday and next week I will most likely have my new little one in my arms. I have spent the last few days dotting my i's and crossing my t's and am thankful to have this time to prepare and rest up. It has been a whirlwind month so these last few days were so needed. Gabriel and Veronica are anxiously awaiting the baby I keep talking about that is going to be all theirs:)
After going through this a few times, I realized packing a bag for the hospital is way easier once you know what you are going into. There are only a few things you actually need and use, and several things you think you will need that never get touched. (ie: that book I thought I would have time to read?!)
These are just a few things I know I will use in those first few days with my little one:
Comfy tees and pajamas – get me out of those hospital gowns! I am packing the softest tees, gown, and pajama bottoms to wear as soon as they let me!
Bumped by Blanqi postpartum tank – to help with post partum support and first days of nursing. So helpful with those post birth cramps and first attempts to feed.
Lara Bars: For when the hospital food doesn't quite cut the bill. There the only bars I have found without sugars that provide a good amount of protein and fiber.
Soft and snuggle worthy baby clothes – I have a few boy and girl outfits ready to go passed down from Gabriel and Veronica. The take home outfits are c/o Little Hip Squeaks. (I die over everything in her shop!) Since we happen to have two "M" names picked out that we most likely will use, I just made onesies in both colors. I am never this prepared btw..
Healing Balm – I used this balm from Honest Co. on my belly throughout my pregnancy to help when it was feeling dry and tight. Plan on using it for deep moisturizing for baby and I in case we need it.
Aeromatherapy Hot/cold Pack – I mentioned this in my First Trimester Survival Kit post and will most certainly use it on tired, sore, and achy muscles in the hospital.
Blankets – Packing some swaddlers and just one extra blanket for me to feel a little more at home:) (The one pictured is from Dwell Studio)
Not pictured: All those lovely feminine products and pads we are doomed to the first weeks post partum, my rosary for spiritual strength, and my own ibuprofen since they charge you for every single thing you use of theirs insurance or not!
What were/are some of your essentials for the hospital??