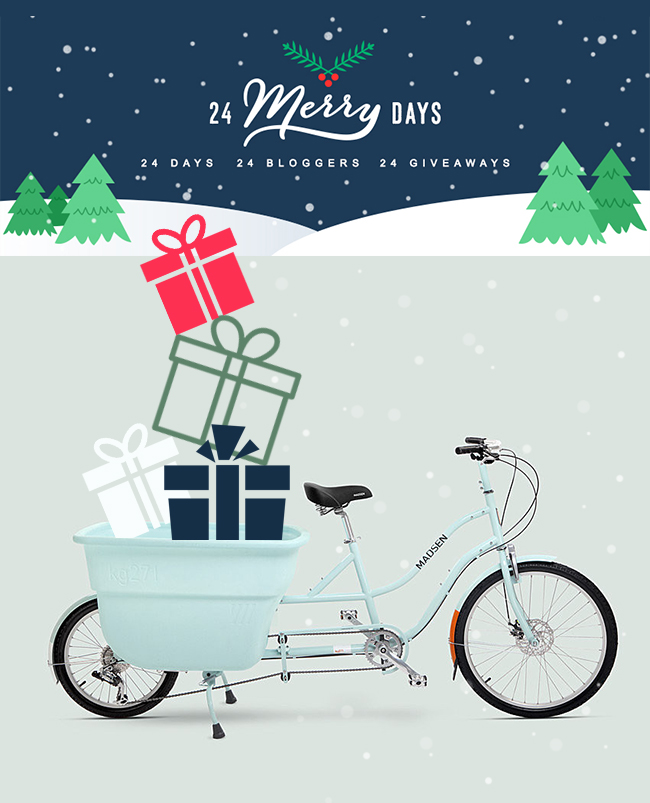 Hi friends,
Hope you had a marvelous Thanksgiving! It has been so good to cut off from every distraction and spend uninterrupted time with my family. I will be sharing more about our Thanksgiving soon (hopefully if I get the chance!).
Had to give you a head up in the mean time about this unbelievable giveaway series I am participating in. It's called 24 Merry Days, and you may have come across it last year. It will start Dec. 1st and end Dec. 24th. Each day, a different blogger is giving away a different prize, and you won't believe some of the goodies we have in store. A few hints…Madsen Cycles, Loeffler Randall bags, Smeg fridge, Public bike, West Elm gift card, Drop Scale + iPAD mini! You can keep up with the days on the 24 Merry Days website and facebook page. (Website designed by Gloria of Little White Whale!)
Come back on the 3rd – can't wait to share with you what I'll be giving away:)
x, Anna
P.S. Thanks for all who entered the Anthropologie giveaway! The winner's name is announced in the rafflecopter widget on the post!