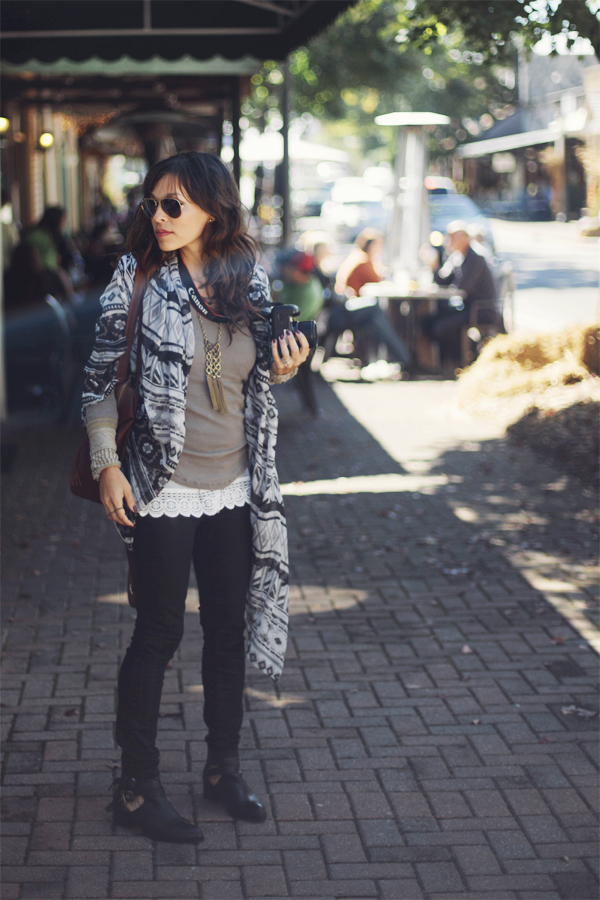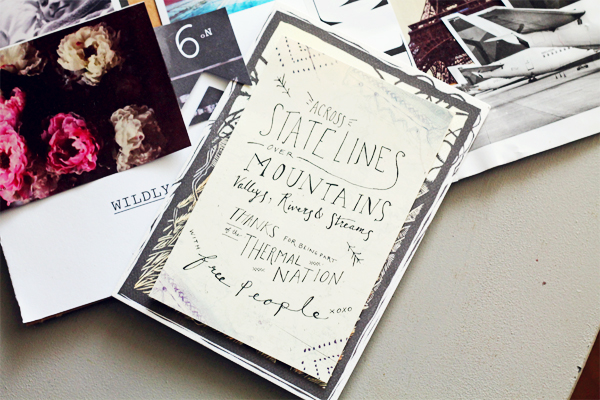 Thermal Top : Free People c/o // Lace Top: Free People // Denim: Henry & Belle c/o // Boots: Jeffrey Campbell // Scarf: Deloom c/o //Shades: Ray-ban // Charm Necklace: The Silver Acorn // Bag: Lily Jade c/o
"Twenty years from now you will be more disappointed by the things you didn't do than by the ones you did. So throw off the bowlines, sail away from the safe harbor. Catch the trade winds in your sails. Explore. Dream. Discover." – Mark Twain
This has been a year of battling alongside the line of fear and courage, hope and doubt, storm and shoreline. There are days where I felt like fire was chasing our trail and others where I wanted to curl up inside a safehaven. The common battle of the soul, right? Life has so many trials and triumphs that can eat you whole or allow you to grow in strength. One of the aspects of my life that has kept my perspective clear and motivation fueled is when I get the chance to see the world around me a new light. It has become commonplace for the designer in me to look at the world through rose colored glasses. You almost have to in order to keep a fresh perspective. Seeing the world through a lens has become one of those aspects I really look forward to and relish. Maybe its the wanderlust in me. 95% of the time I have my camera with me when I leave the house because chances are, I find something I want to capture or freeze a moment spent with my family…
Now….onto the important stuff;) Let me introduce you to the Free People Thermal Nation series! I am wearing possibly the most comfortable, stretchy, and high quality thermals I have ever owned. Each day for 10 days (starting right here!), you will see this wonder thermal styled in a different city, by a different blogger. This is a project started as a faint idea and we have had underwraps for a while which forced me put the virtue of self control into practice….I was bursting at the seams! Its so cool to see this become a reality. I am so honored to collaborate with Free People in styling this piece among 9 other bloggers whom I call personal favorites. Chances are, some of your own favorites are in the line up:
Happily Grey
The Daybook
Dallas Shaw
Barefoot Blonde
Kelli Murray
Could I Have That?
Color Me Nana
Promise Tangeman
Charcoal Alley
Chase the fun with us under the hashtag #FPThermalNation and of course snatch up one of your own thermals right here.
Would love to hear from you…what has become an unexpected passion or hobby of yours??
All photos are by the talented Chelsey Heidorn.