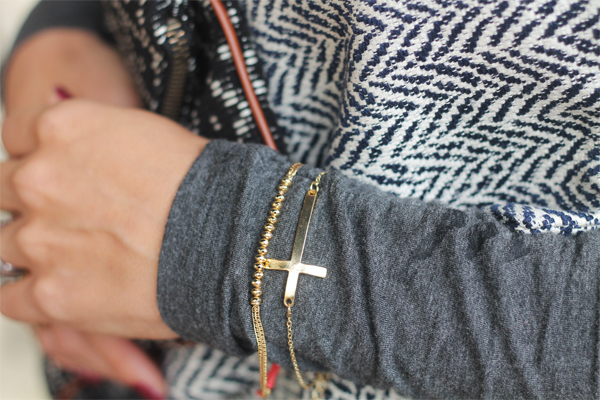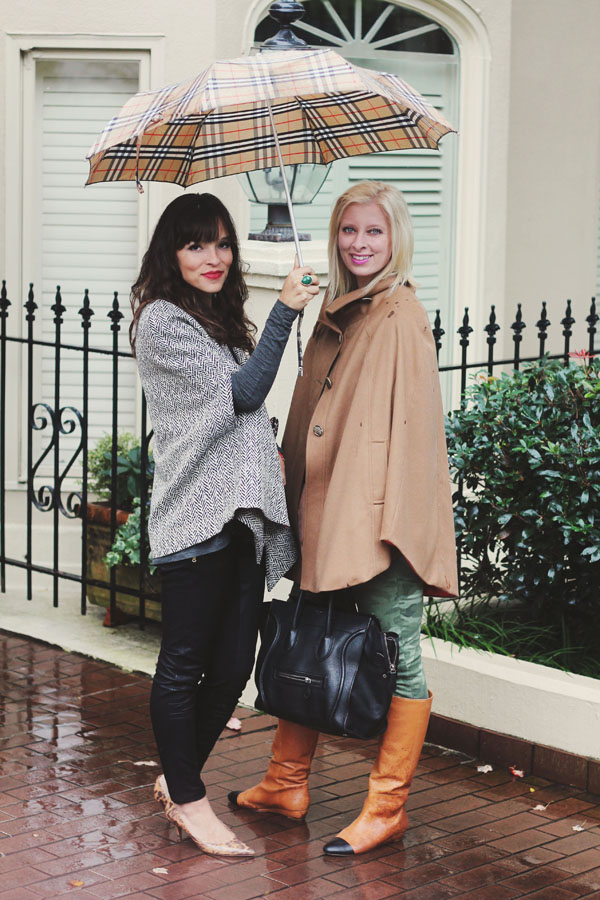 Pluma Cape: c/o Leslie Tessler
Top: c/o Kiki LaRue
Pants: F21 (similar)
Shoes: J.Crew
Clutch: c/o Red Envelope
Ring: c/o Deloom
Bracelet: c/o Stella and Dot – Elizabeth Greever
I gave some behind the scenes peaks into the Leslie Tessler Trunk show on instagram, but if you haven't yet heard of her line, here is a little re-cap!
The Leslie Tessler collection came all the way from Buenos Aires to Atlanta for a really fun and intimate trunk show. Leslie even came 8 months pregnant! She was so lovely to meet in person and you can tell she puts so much heart into her work.
We had our color studies done by White Professional Color Lab beforehand. I discovered I was meant to wear cool colors and received a personal palate guide to stick in my purse when I shop! The capes are so beautifully made. Every cape is handmade in Argentina and every detail is the highest quality. Her selection appeals both to the modern and classic woman. Optional fur collars add endless possibilities for styling. Every color is carefully selected to flatter varying skin tones, and each style built for functionality as well as fashionability.
I chose the pluma cape in herringbone due to the lighter winters here in Atlanta. It is silk lined and has two side holes for easy mobility. It is going to be fun to layer throughout the fall. If you are from the north, the wool designs will keep you warmest!
My stunning friend Mandy Rye decided it would be fun to show you the different ways we styled our Capes. You will die over her ensemble. Head over to Waiting on Martha to see her gorgeous outfit and details!
A huge thank you to Leslie Tessler for allowing us to be a part of this event! It was such a nice time! And thank you to my sweet friend Amarena for snapping these pics!