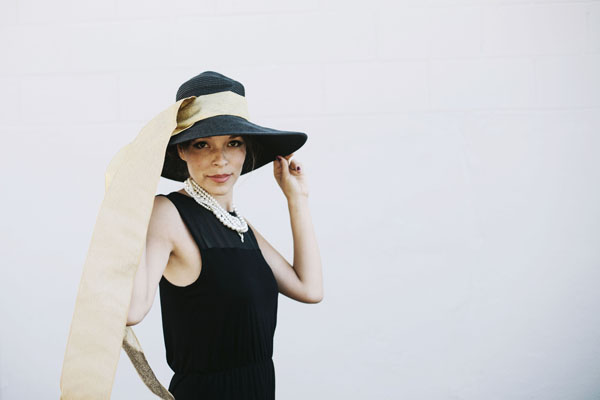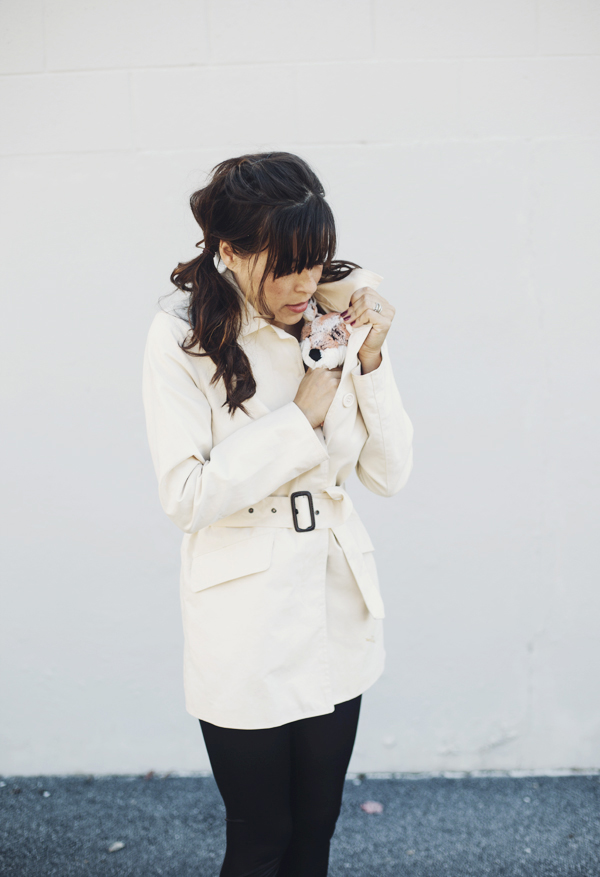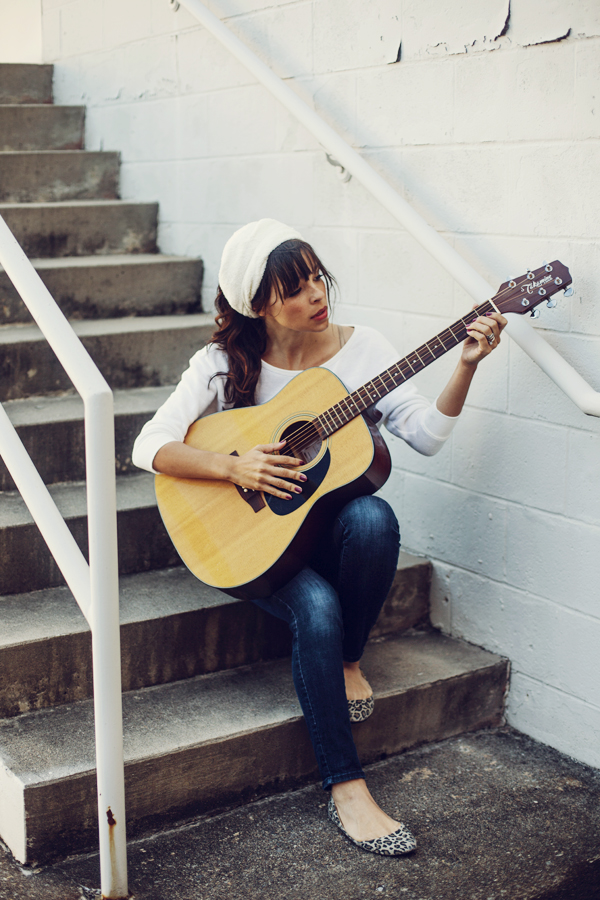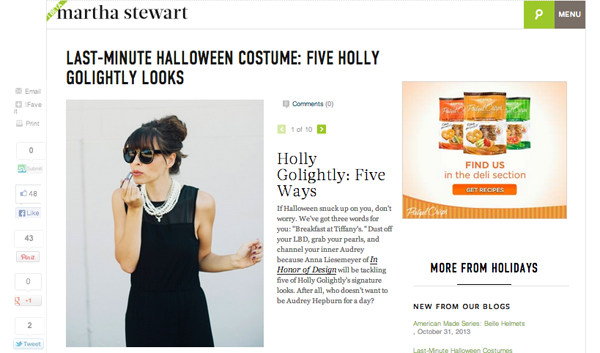 Beautiful set of Audrey Pearls c/o Love Obsessed
I am sure you saw across social media already … I was a little excited.
Getting to play Audrey Heburn for a day was a tad fun. MarthaStewart.com asked me to come up with some costume ideas you can pull together last minute for Halloween, and of course I chose 5 looks as Holly Golightly in Breakfast at Tiffany's. It was really fun to pull out the rusty guitar too;) A little jam sesh for you.
These are a few outtakes and images from the feature. You can see the full details on Martha Stewart.
Which of the 5 looks is your fave? Would love to hear!
Major thanks goes to Chelsey Heidorn for helping me make this vision a reality. She is a talented one!