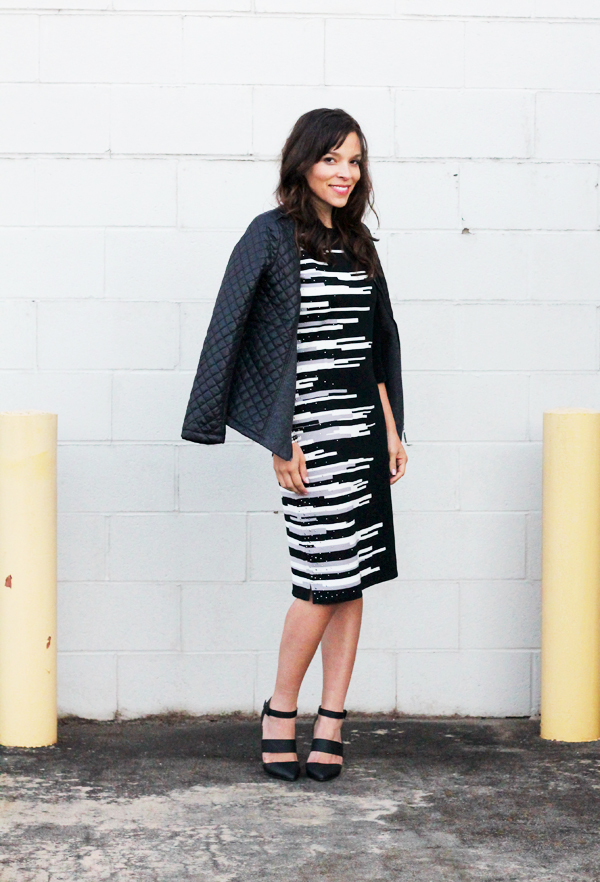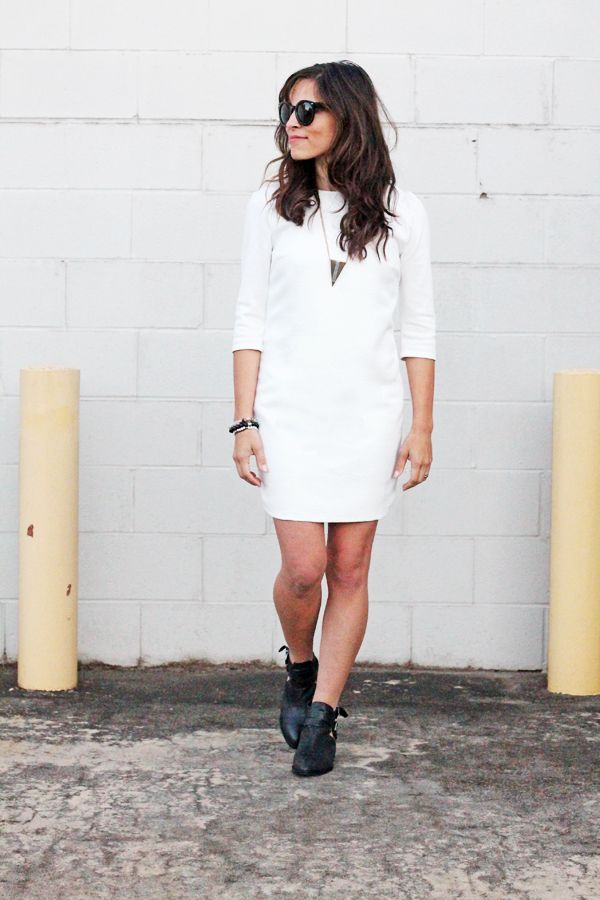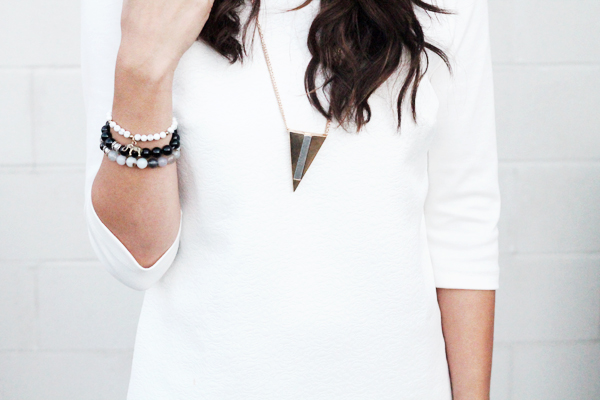 Look One: Dress: c/o Ming Wang, Shoes: c/o Shop Sosie, Jacket: c/o Sheinside, Bracelets: c/o The Shine Project, AWAccessory
Look Two: White: Dress: c/o Shop Sosie, Boots: Jeffrey Campbell (c/o Shopbop – sold out but similar), Necklace: c/o Blue Skies Shop, Sunnies: Windsor
Black and White….my current obsession both in design and in wear. What do you think of wearing White in November? I said to hey with it and wore the dress to the workshop over the weekend:) Being unconventional is sometimes the best way to make your day a purposeful one.
Also, have you heard of the line Ming Wang? Fell in love with this contrast dress and know it will be put to use often. A little modern art on a dress is right up my alley. There are even little silver beaded details along the side. The sweater material allows you to forget you are even in a dress!
—
So…What. a. week…..or month really!
Saturday, I got to see a big dream come to fruition in The Brand Market workshop, and it was an exhilerating experience. You can catch some behind the scenes moments on instagram. I can't wait to share more about it!
While the most exciting work collaborations and opportunities unfold, the fuel for my steam engine is coming to a halt. Sooo, the next few weeks I am resting, cleaning, hanging with my little ones, and all of the other things that had to be put on hold for days on end. I will keep blogging through the holidays but this year I won't be doing a gift guide, any major projects, or running any other events. I am hoping to use this time to fuel up for 2014:) My favorite holidays are ahead and I don't want to miss any of it.
I feel like I am always saying it but REALLY! THANK YOU all for all your love and support. YOU keep me going.
xx