4moms became part of the family when Maximilian arrived:) We think so highly of their products. From Max's first bath at home, his weeks with silent reflux troubles, and all the way through today, I feel so blessed to have had these products as part of the experience. They were soothers, entertainers, and safe guards.
When I put Max in the rockaRoo for the first time, he literally started giggling out loud. He loved the rocking motion on speed 3…soft and stead but just a bit of a thrill;) He also is at a perfect age to try to catch the plush toys on the top.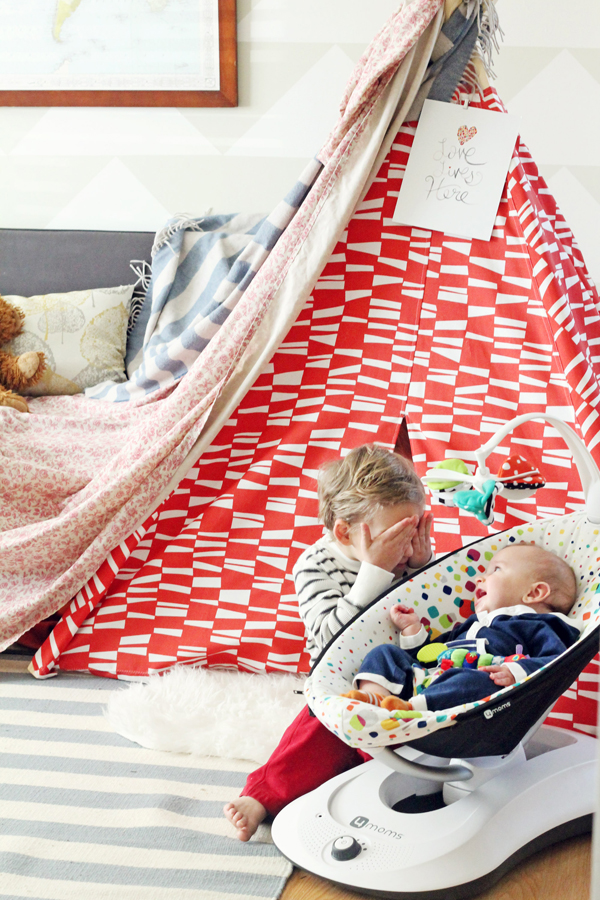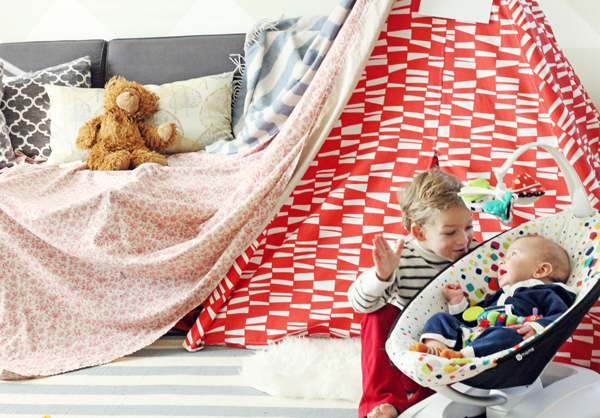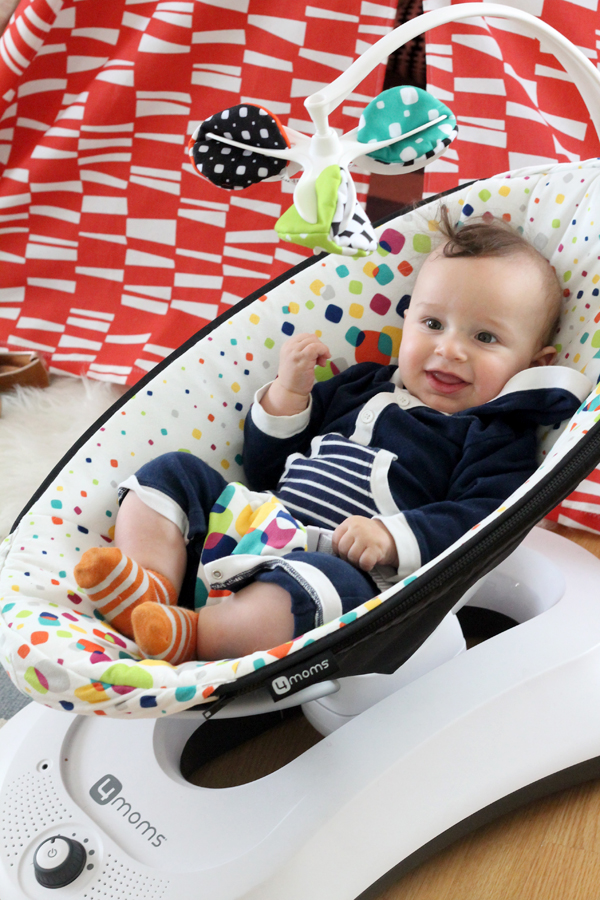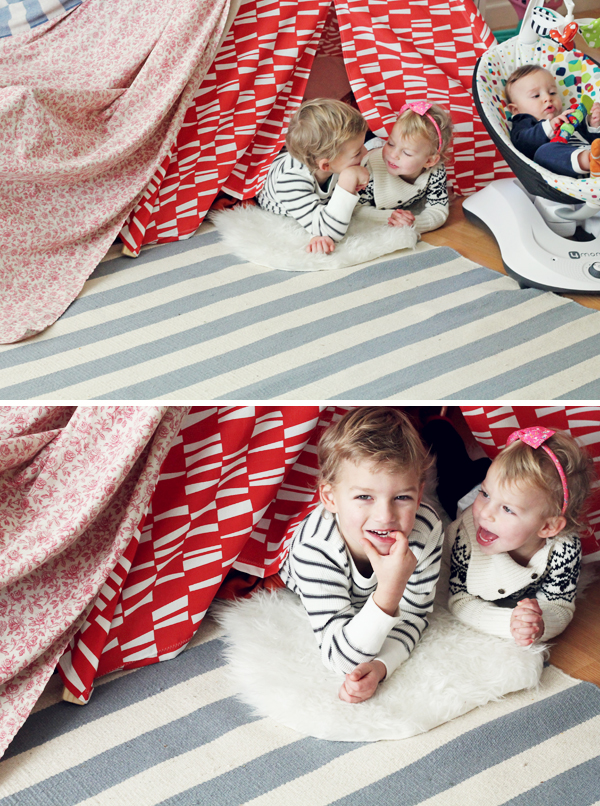 Being a third child, you always want to be where the action is. When Gabriel and Veronica are playing, he wants to watch. He can't crawl yet, so his rockaRoo offers the perfect front row seat to see what is going on. This is how I make dinner at that challenging 5 o' clock hour. It is one of the few things that will soothe him when me or daddy cannot old him. Gabriel loves to make him laugh and he takes so much pride in being able to do so as you can see above:) This rockaRoo is the perfect perch for interaction with his siblings.
A few perks you should now about why this rockaRoo is such a dream (and why you should add it to your baby registry;)):
Rocks like a rocking horse, which maximizes the sensation of motion for your baby.
It features five speeds to fit different baby preferences:)
It has an MP3 hook-up for your iphone or mp3 player, so you can play your favorite music for your little one. (Max loves Baby Einstein.)
It has an optional newborn insert accessory that can provide a more secure feeling to newborn and smaller babies.
Mobile attachment with soft plush toys that are removable for the babies to interact with as they start to become more interested in objects and touch.
I can't say enough good things about this company and this product, so I am so happy to be able to recommend it to you from one mother to another:)
One reason why I love working with 4moms is that they are super sweet AND generous. They are giving away one of these genius rockaRoos today! Enter through rafflecopter below! (Sorry U.S. residents only.)
Well this is only one stop on your RockaRoo giveaway tour. There is a giveaway going on each day of January and you can follow along here.
*This is NOT a sponsored post and all opinions are 100% my own. The rockaRoo was gifted to us by 4moms.
Tent from Be Little You and Me , Artwork from Kori Clark, throw and rug from Dwell Studio