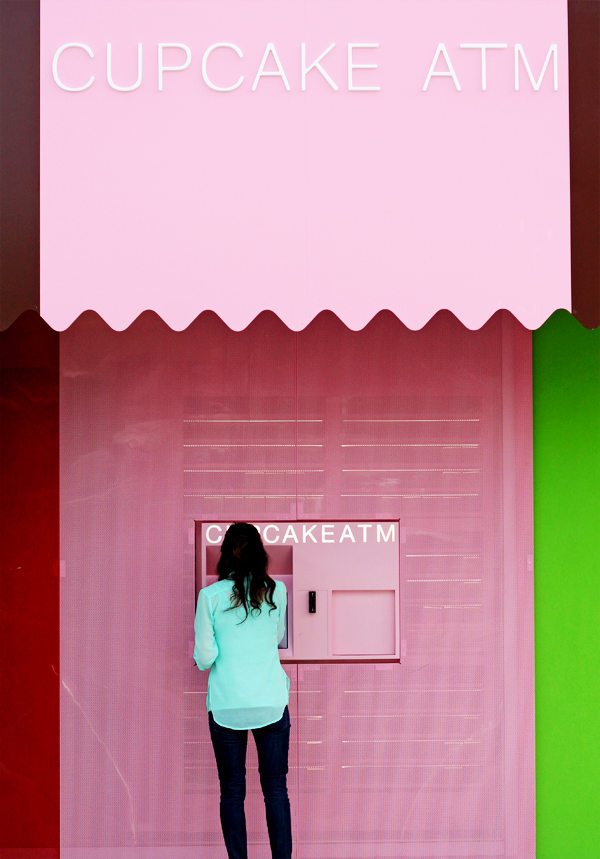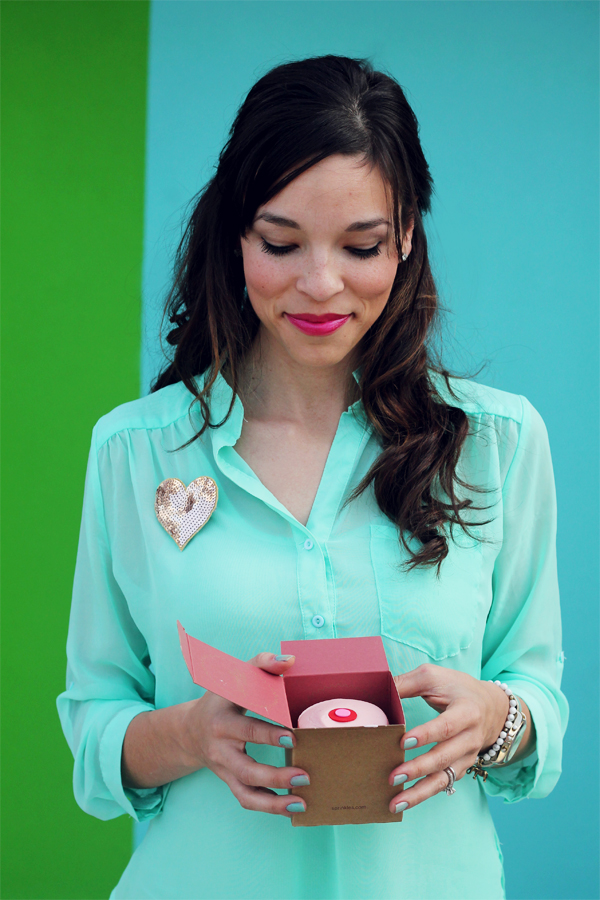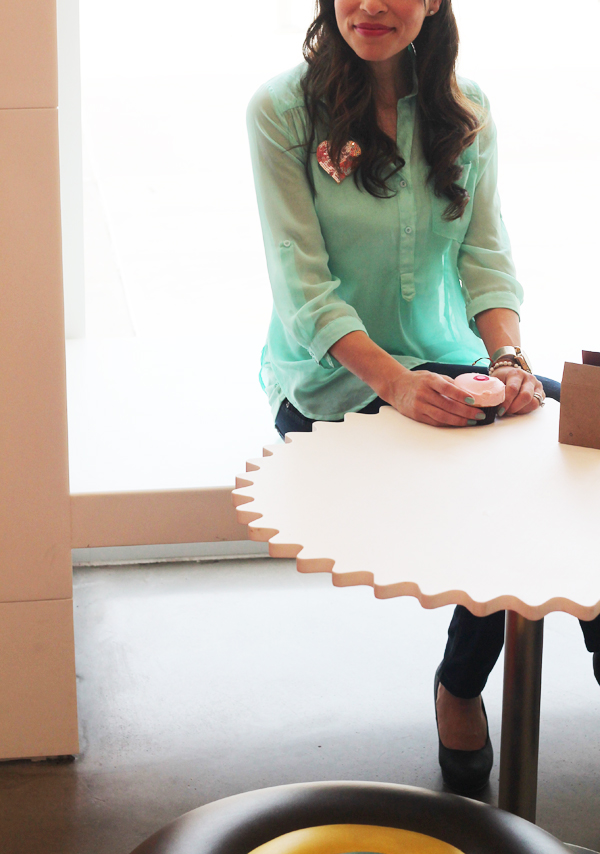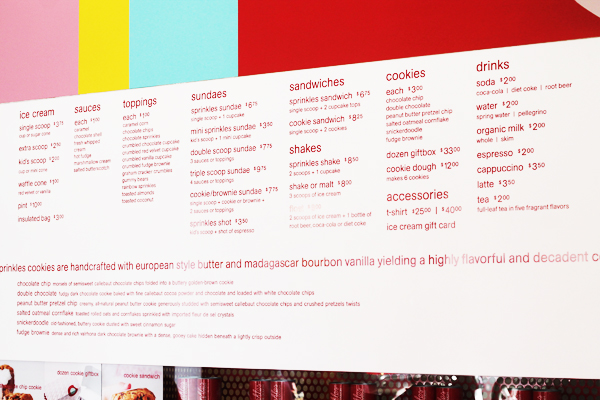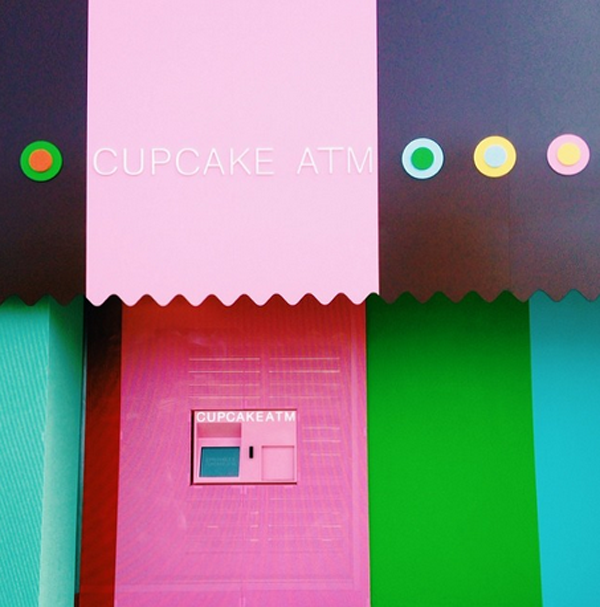 A cupcake ATM. You would think only Willy Wonka himself could concoct such a genius idea. The idea belongs to Candace Nelson who started the first Sprinkles Cupcakes in Beverly Hills. Long lines quickly formed and the Hollywood stars were among the devoted customers. Sprinkles can now be found in 12 locations nationwide with Atlanta being one of the lucky few.
What is so brilliant about Sprinkles is that their branding projects an experience that makes you feel like you have stepped into candyland for a moment in time. The inside is just as delightful with modern curves and bold colors and cut out pick up windows. It's an experience you won't soon forget. How can you resist the allure of bold colors and vivacious flavors? What you don't expect is the cupcakes to actually taste fresh and unique, but oooohhhhhhh do they ever. I had bought this one for my kids to share but I admit I was fighting them for the crumbs.
Get yourself over to Lenox Mall quick!
Sprinkles Atlanta
3393 Peachtree Road
Atlanta, GA 30326
x, Anna
P.S. I felt it was important to dress the part of a cupcake for this shoot…thanks to Gabe for coming on this mini date with me and snapping the pics!
Outfit: Blouse (similar here or here) // Denim // Bracelet // Heart Pin (currently on sale here)