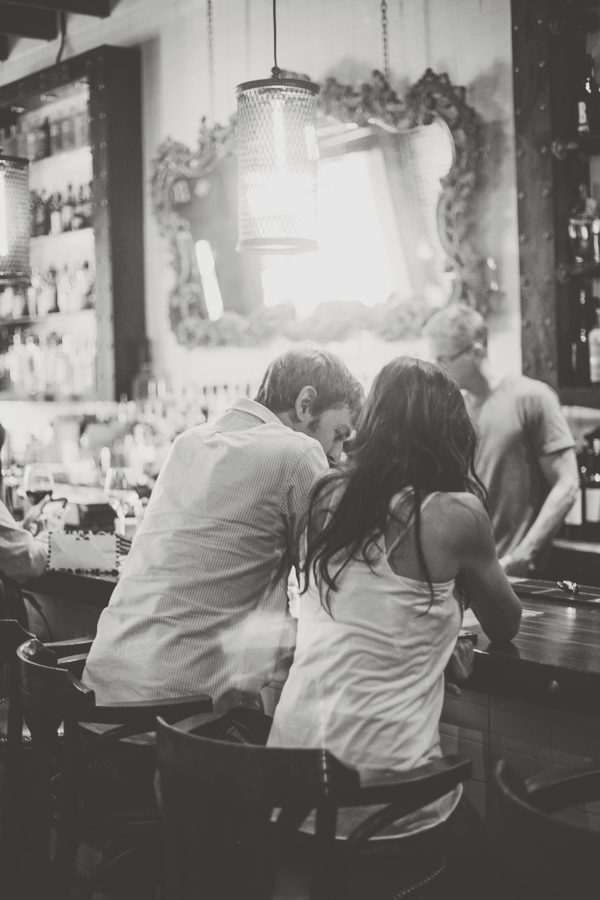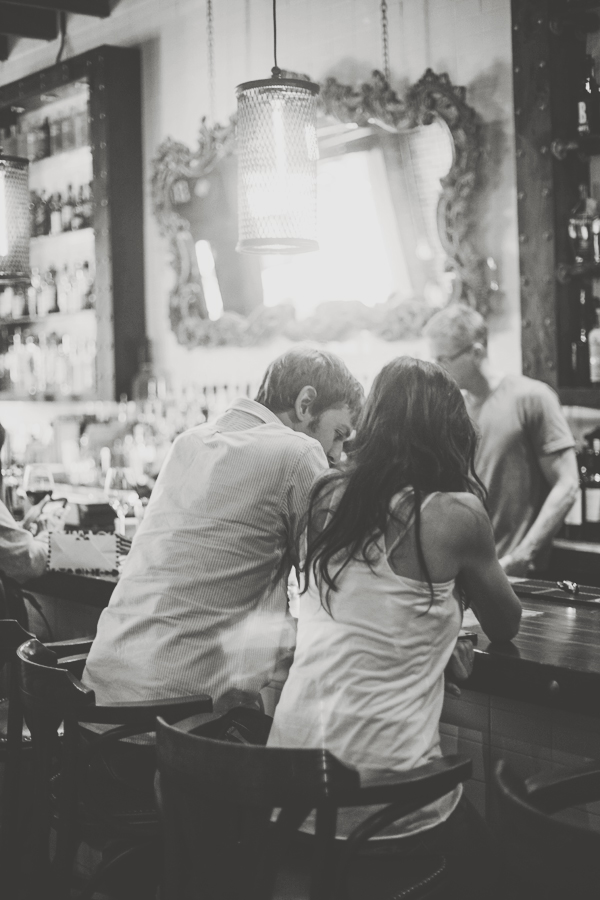 I was carefully warned by many to enjoy the fun years of dating because it ends after marriage. "All the extras slowly come to a halt once you tie the knot" so they'd say…
And I began to wonder if this would happen to us. You can't be in the honeymoon phase forever, right?
Your love for each other does change after marriage, but if your lucky, it grows deeper each day because each consistent day is a building block in a very sturdy brick foundation. If you choose, it can be the kind of love that grows over moves across the country, losing loved ones, having babies, and still remaining devoted to each other. So through the longest days and the sleepless nights, financial strain, heart ache, and growing pains, one was looking out for the other. One would be a place of rest for the other. He would be a place of understanding and support, and I would be a listening ear at the end of a long day. Whatever your personality or love language may be, I think we can all agree that when you look for someone else's needs before your own, love reciprocates and grows.
I like to thank some wise older friends who said that keeping your marriage as the priority (with God as the center), even before your own children, will ultimately be the key to a happy marriage and happy children too.Well here are just a few ways we have tried to keep it fresh! (Mostly Gabe and me being a moody stink eye sometimes trying to be as good as he.)
1) Bring home the faves. Whether its Talenti Gelato or literally (in Gabe's case) real bacon, we both love to pick up each other's favorite foods while we are at the store. A few small packs of peanut m & ms have saved a rough 5 o' clock more times than I can say. When you know the other person took a minute to think about you and took the extra mile to make your day a little better, your love is a little renewed.
2) Saturday morning coffee. We have started to make a habit of having Saturday mornings as our time to just enjoy each other's company and conversation. He will make the coffee (he has these really good combos down) and whether the kids are up or not, we sit in our living room and just listen to each other. I look forward to it so much.
3) Clean for the other person. This may sound odd, but while flowers and handwritten notes are still incredibly romantic, nothing gets to my heart faster than a man who cleans. Deep cleaning the kitchen is up there on the list of sure fire ways to woo a woman. Now this is probably not a priority for the men folk but Gabe always is thankful when I take care of his work shirts or clean his sink. Even though I know he could manage on his own, it's good for me to practice service and it's good practice for him to accept it;) Love is sometimes harder to receive than to give.
4) Plan surprises. We both claim to not like surprises, but we both seem to find ourselves planning them for each other. I really do love when Gabe tells me he has an evening planned and I don't have to think about a thing…not even booking a babysitter. Being taken care of is something we girls love. I got the chance to redeem myself after a year of non-creative surprises by getting his best buds and brother here for a surprise birthday weekend. Sometimes life can get so crazy we forget to do something out of the ordinary for the other. Even the small surprises can renew that love and appreciation when you really need a lift.
5) Trying out the other's interests. This started when we were dating, but it is a good way to keep things fun in your marriage. I know for a fact Gabe hates running, but he asked if he could start running with me a few years ago and he has on and off again since. He does it because he knows I love to run, and it makes me happy to do it with him. He even ran a 10K with me…honorable. Gabe has a loyalty to Brewers baseball that runs deep. Bob Uker is a regular guest in our household during baseball season. Although baseball really isn't my sport, I make it a point to ask how they are doing every night and at least pretend to understand what he is talking about as he explains the current situation. I actually almost titled the post…"Letting Bob Uker be the third wheel in your marriage…" Jk.
Are we experts in marriage? Heck no. Just sharing what we are learning along this great adventure. Would love to hear the ways you keep the love going;)
*Photo thanks to our friend and super talented IHOD photographer Chelsey Heidorn