The Oscars are my favorite award show to watch simply because how regal everything is, including the dresses. I don't get starry eyed over Hollywood Stars, but Gabe and I love analyzing movies, their storylines, and their main actors. The Oscars usually provides my movies to watch and avoid round up;) So here's a little re-cap of the night…
Best Dressed: Naomi Watts, Camila Alvarez
Best Speech: Lupita Nyong
Well Deserved Win: Frozen
Could have dressed better: Anne Hathaway (She should've stuck with Rachel Zoe;))
Best celebrity doppleganger: Jared Letto as Jesus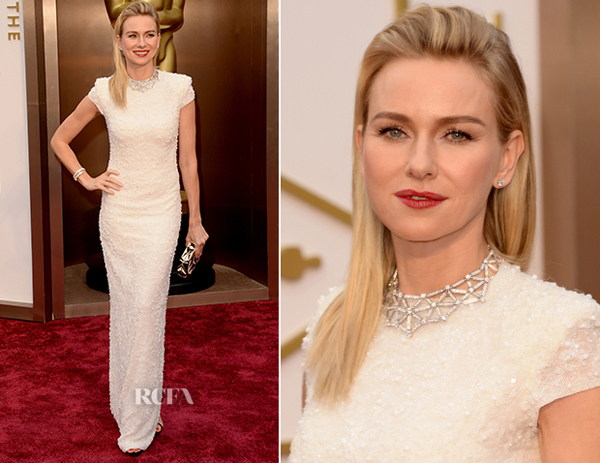 (image source)
I am always expected lots of black and red gowns on the Oscars Red Carpet so I gasped when I saw Naomi Watts in this white/ivory Calvin Klein dress. Every inch of it was beaded! The simple rhinestone bib necklace was the perfect finish along with her sleek hair style. Did you see Calista Flockharts dress? Very similar and equally stunning. I especially loved the cut to this dress. Modest, but extremely flattering and feminine. It proves you don't have to be over the top to make best dressed lists nationwide!
Another favorite….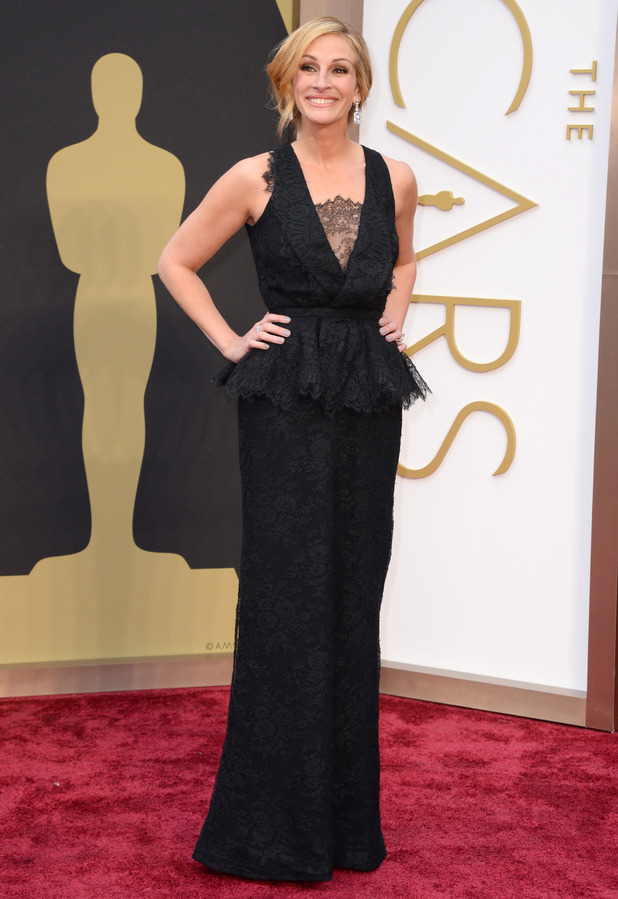 (image source)
I think why I always love Julia, even if her dress is cutting edge, is that she knows who she is. She knows what she likes and what looks well on her. Since she is widely loved in Hollywood, she can get away with wearing simpler dresses and still look magnificent. So, when challenged to come with a One of a Kind Red Carpet ready daytime look from my own closet, I had to go with Julia Robert's look.
I pulled a few black pieces to mix and match and came up with this…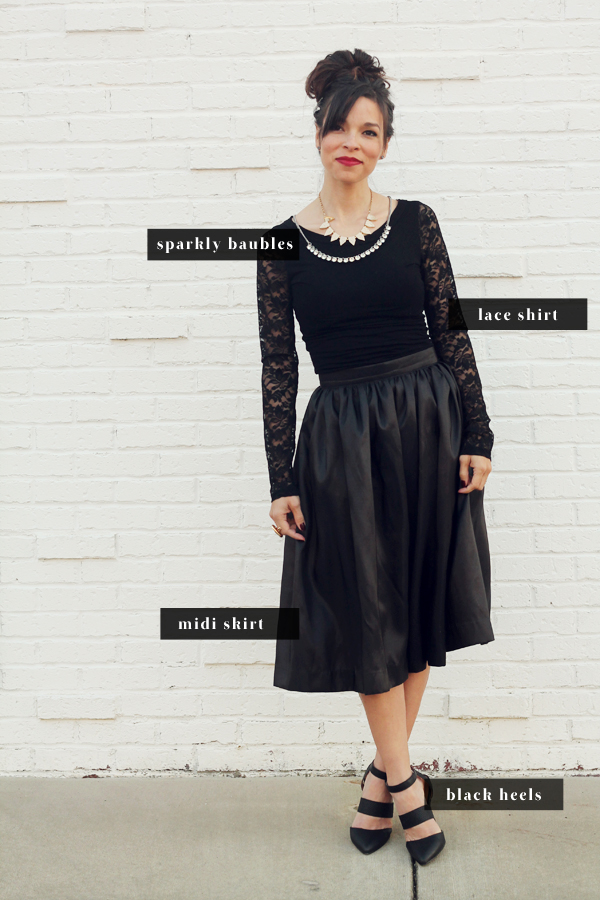 A little more formal than every day but I would wear this to a fancy dinner anytime. Its fun to put on a bold pair of lips every once in a while. The hair is actually my every day fun bun toppled look, but it can work for going out as well right?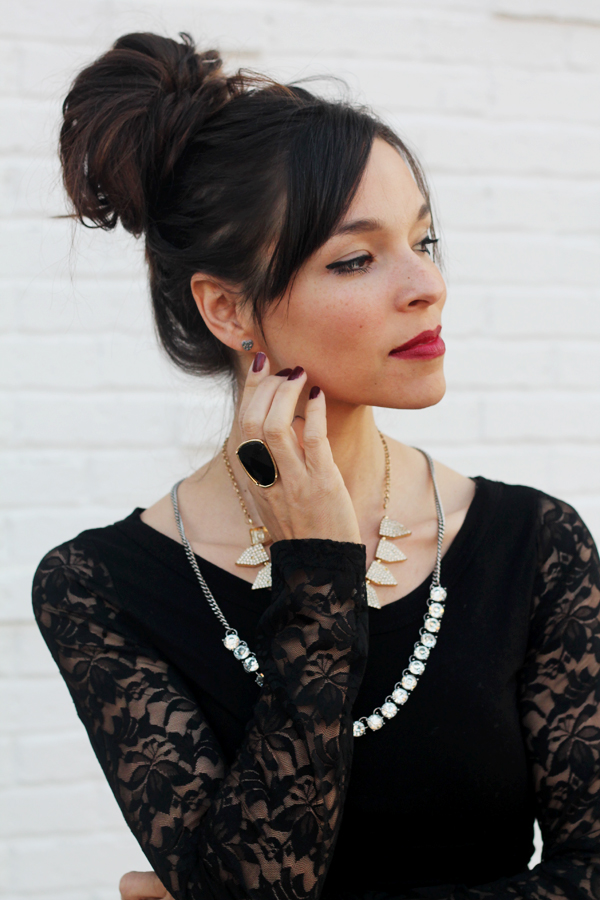 Julia's best feature? Her smile. Hands down. So flashing my whites is what I am sorely lacking in these pics 😀
Now its your turn. Best dressed? I want to hear your votes!
Hope you had a fun weekend!
Anna
Outfit Details: Top: ASOS (this top closer to Julia Roberts version) // Skirt: Bel and Beau c/o // Shoes: Shop Sosie c/o (sold out but similar here) // Heart Studs:// Wrenn Jewelry // Ring: Abbey and Co. // Necklaces: Bauble Bar // Lips: Mac
With a delicious One of a Kind taste and zero calories, Diet Dr Pepper is as unique as you are. Diet Dr Pepper celebrates originality. To check out more one of a kind stories, visit us at http://www.youtube.com/drpeppervideos.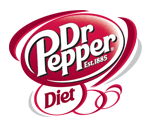 Disclosure: Compensation was provided by Diet Dr Pepper via Glam Media. The opinions expressed herein are those of the author and are not indicative of the opinions or positions of Diet Dr Pepper.