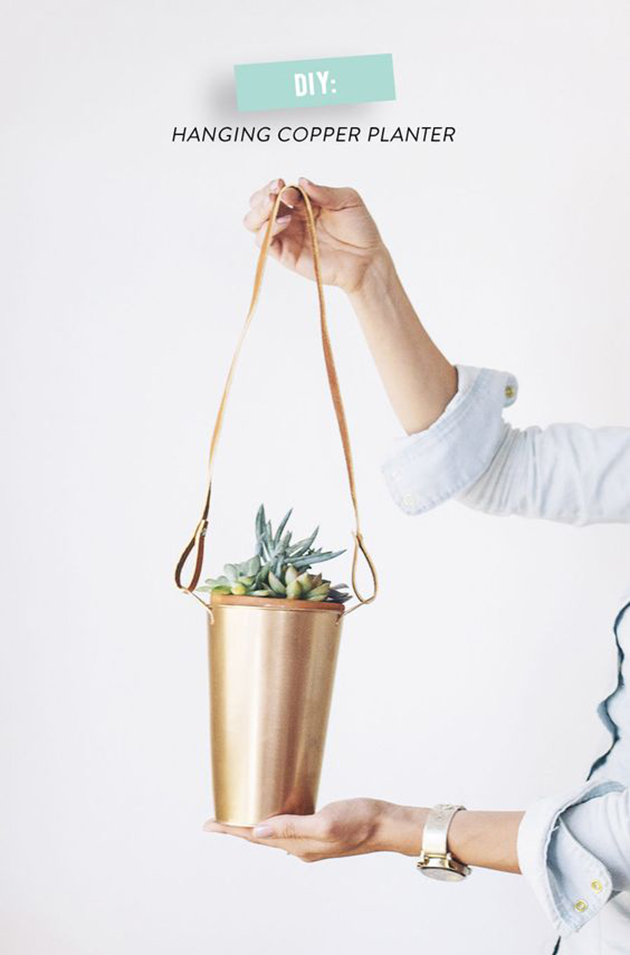 MATERIALS
Leather scrap strips (sold by the bag – found mine at Hobby Lobby)
Rivets
Leather Tool (if you don't have one use a sharp tool as pictured/and or scissors to puncture holes)
Copper Spray Paint
Succulent Pots
Tin Buckets (Found in the dollar section of Target!)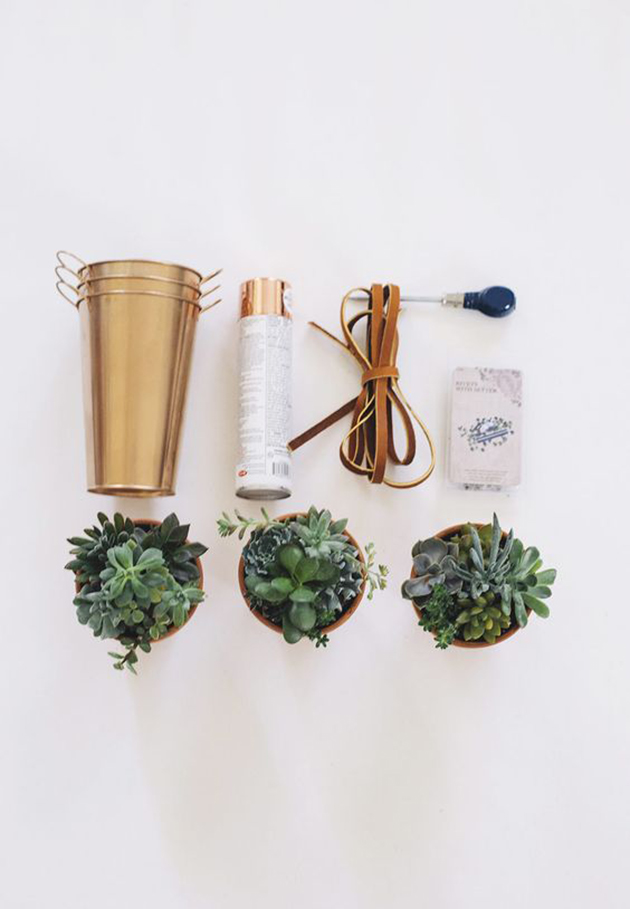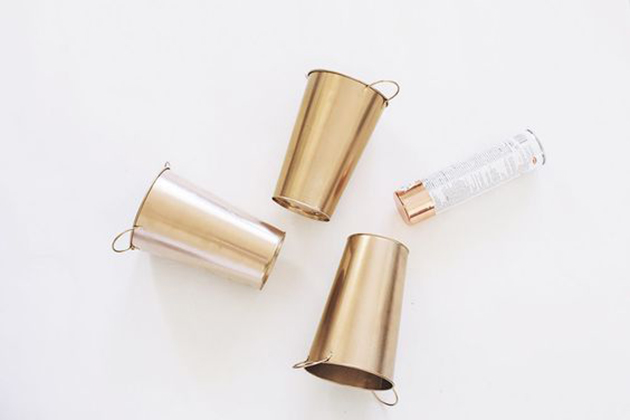 INSTRUCTIONS
1) You can use any size tin buckets for this! Spray paint a copper finish. Let dry.
2) Use succulent pots that measure the same in diameter as your tins (found mine at Home Depot), and place inside.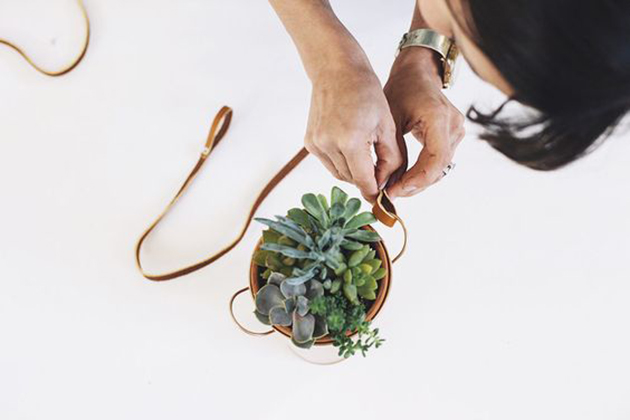 3) Measure out the length of your leather strips and cut accordingly.
4) Use your leather tool to puncture two corresponding holes on each end for rivets to go through.
5) Insert rivets.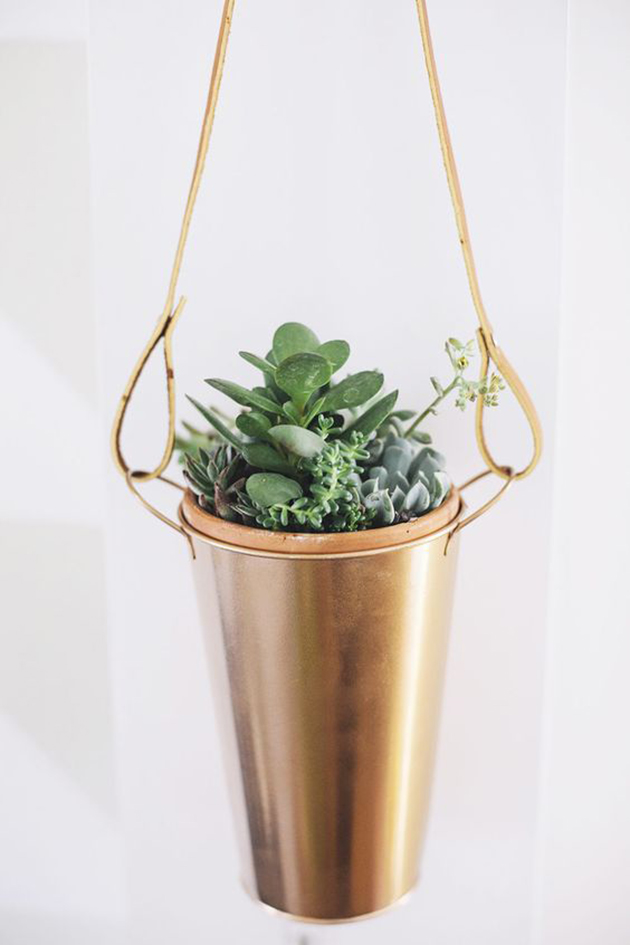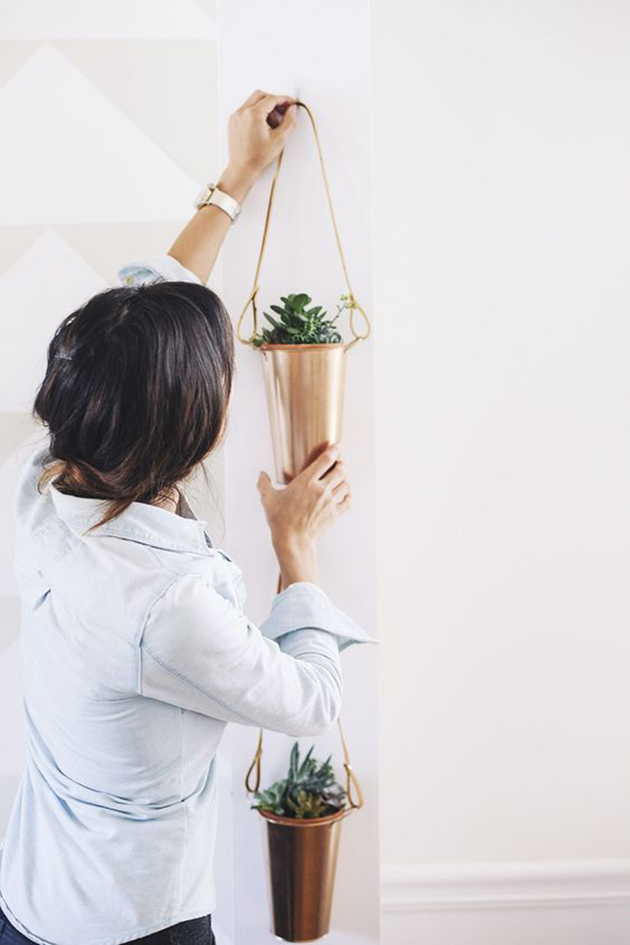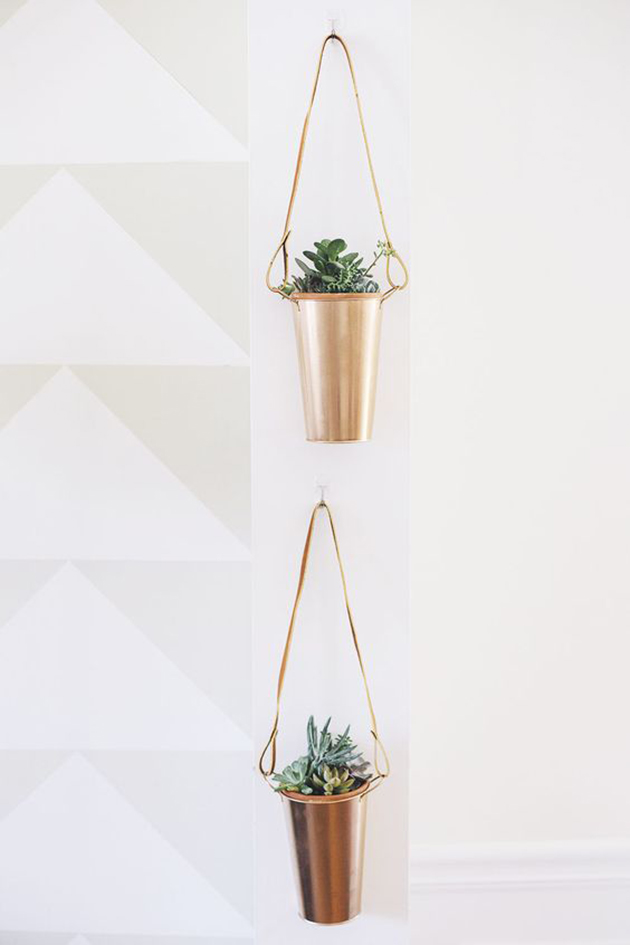 6) Loop through the side handle of your tins and snap rivets together on both sides.
7) You can hang these on hooks underneath shelving or just on a nail as pictured.
Succulents survive well inside and don't need frequent watering. You can occasionally remove pots to check for any excess water underneath. Hope you enjoy!