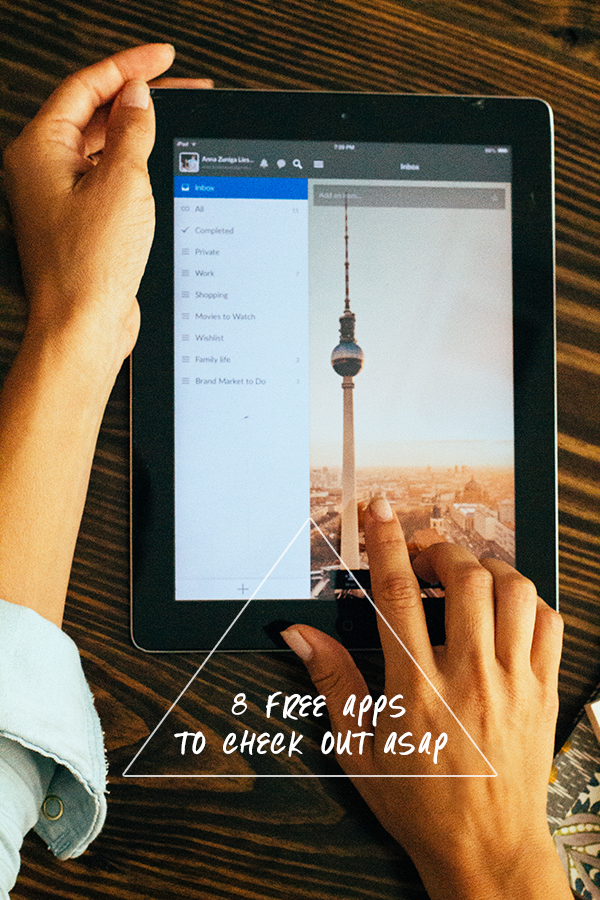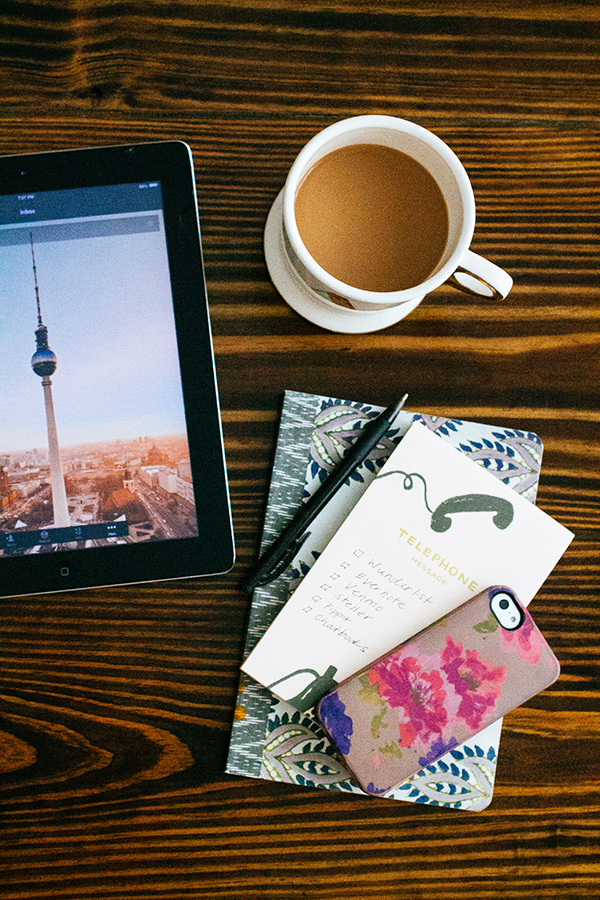 Because when I am excited about things, there is always urgency. I know I need to calm down. Don't download these while driving or throwing things in your blender. Save this post for a moment all to yourself:):)
These are just some apps that tickled my fancy and buttered bread in my book! Read on and would love to hear yours at the end!
Wunderlist – I am an avid pen and paper list writer, but this has won me over. Create lists by category and even share them if needed! I have started to use this with my event co-ordinator for The Brand Market. She can see whenever I add tasks to the list! (It also gives you that satisfaction of crossing things off the list because you can check it off and it will put a line through it. Yes. Back pat.) Available for: iPhone, iPad, and Android
Venmo – Saying goodbye to paypal fees. I am so thankful for this app! Easiest way to send and receive payments from the convenience of your phone. Available for: iPhone, iPad, and Android
Steller – I have fallen in love with this story telling app. I can't resist it! Its the coolest way to share travel stories, step by step recipes, DIYs, you name it. A whole new way of documenting on the go. I had so much fun trying it out on vacation and look forward to creating more stories.Available for: iPhone, iPad
Party Party App – As if instagram could get anymore fun. The girls from A Beautiful Mess came up with an app that allows you to make still motion animation! Available for: iPhone, iPad (and they are working on android!)
Pippit – There are many cool features to this app including direct links on photos, video sharing, and blog rss. However, since I don't have much time to read blogs anymore this is a way to scroll through my favorite blogs. I love that it is one place in an easy format, and it allows you to mark as "like, want, or useful" if you want to go back and remember what you read! (Hello I need all the help I can get.) Created by Oh Joy + Love Taza. Available for: iPhone, iPad
Evernote – This app is so helpful for organization, and I have rambled about it before. I use it mainly on my desktop, but all the info syncs to your app, which you can pull up anywhere. When I travel I will make notes in the app of anything I want to remember from where I parked to the name of a store I spotted. I even go over how to use this app at The Brand Market workshops because I believe in it that much. Available for: iPhone, iPad, and Android
Chatbooks – Just found out about this app and can't wait to use! You can turn your instagram stream into large print books for $6. Can't beat that. I am hoping they have a way you can select which photos to print. Surely? Available for: iPhone, iPad
Airbnb – This is not necessarily a new app, but wow. This is by far the best app for travel I have experienced. Find places to rent all over the world for the weekend, week, or month. We found our place at Rosemary Beach through this app and had such a good experience with the owners. The story behind the app developers is pretty rad too. Available for: iPhone, iPad, and Android
I will gladly add to this list if you enlighten me! Tell me your current top choices!