I cant believe I haven't shared this spot with you all yet. By far, one of the best places in Atlanta to grab dessert and coffee? Cafe Intermezzo. I might be a bit biased though since this place is where we went after I got engaged:) You know I am all about atmosphere and this place has quite the touch indoors and outdoors with an Austrian look and feel, candle lighting and string lights, and things like wooden telephone booths….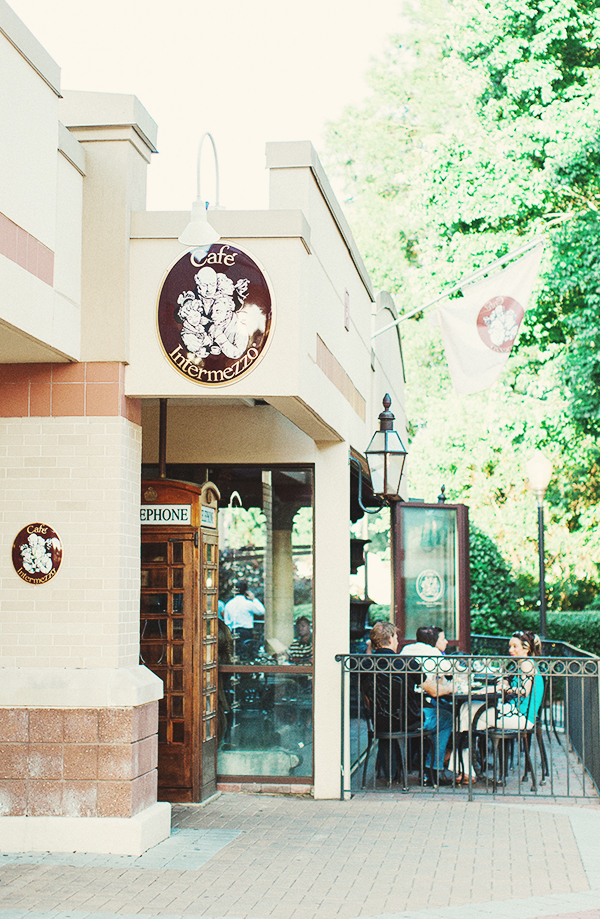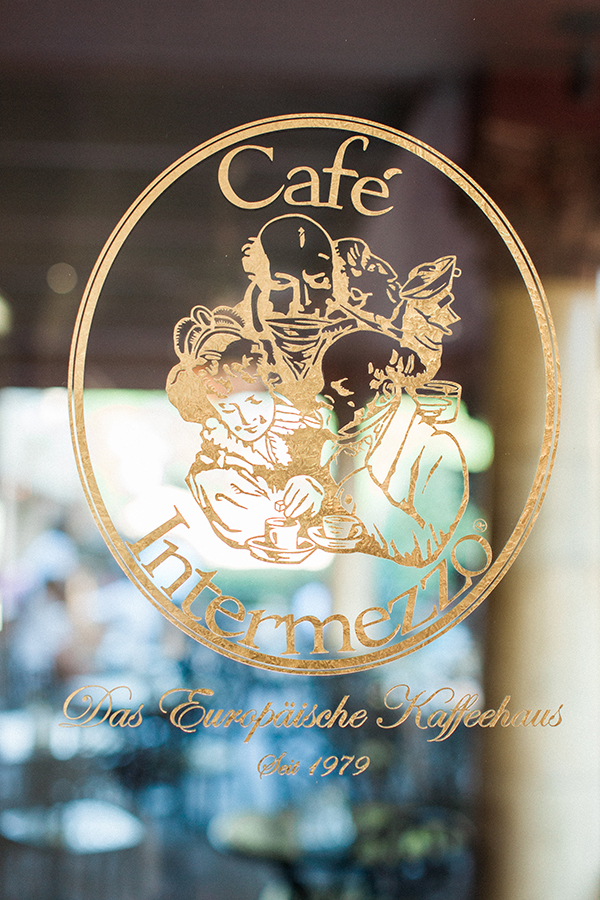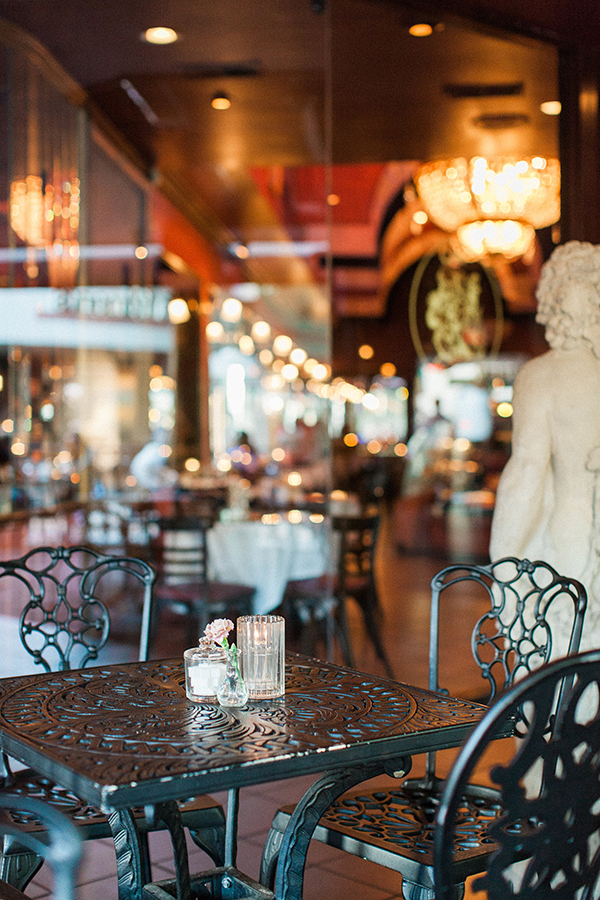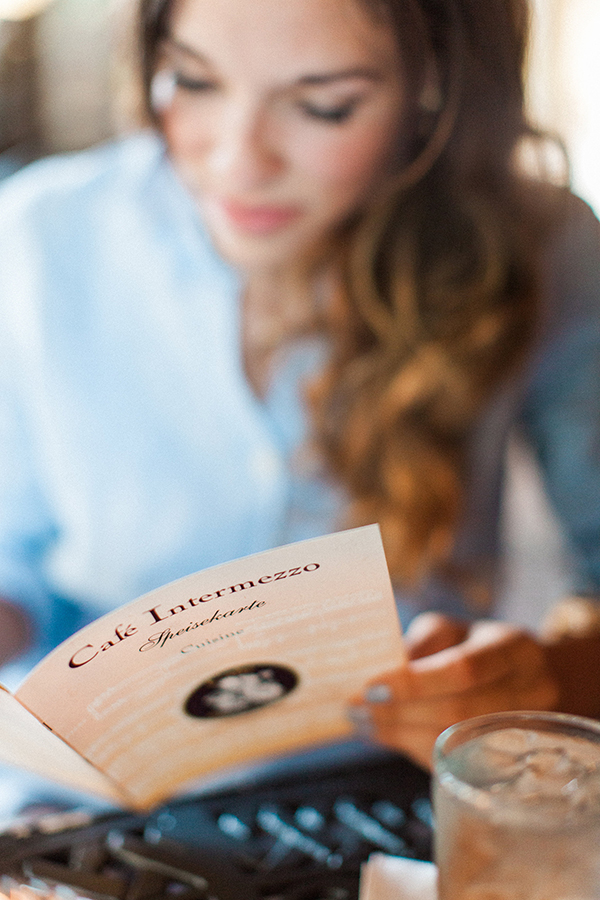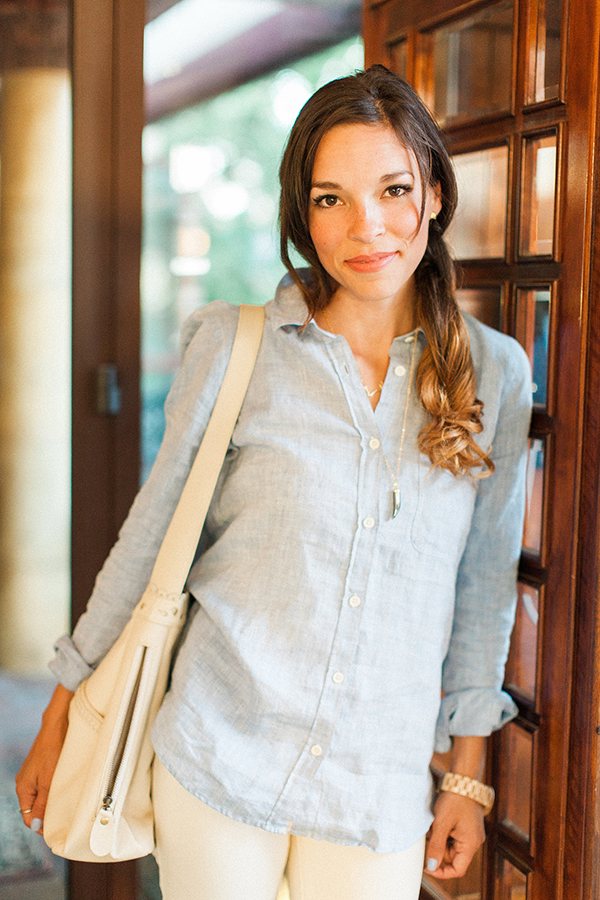 They serve lunch and dinner (which never disappoints), but I would say their coffee and desserts are their strong suit. The drink menu is a mini pamphlet of all the things you dream of. Butterscotch lattes, Irish coffees, deluxe hot chocolate….you name it, they serve it. And serve it well.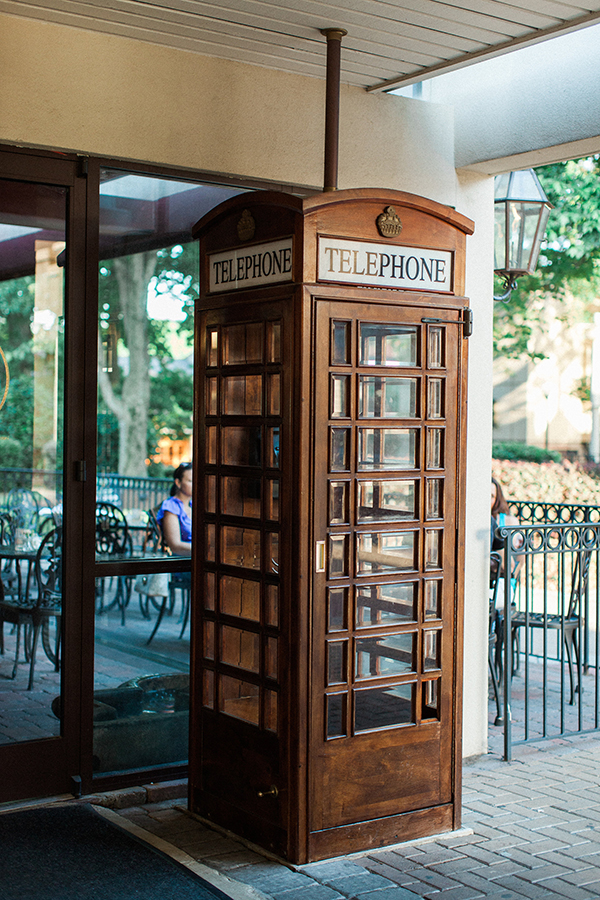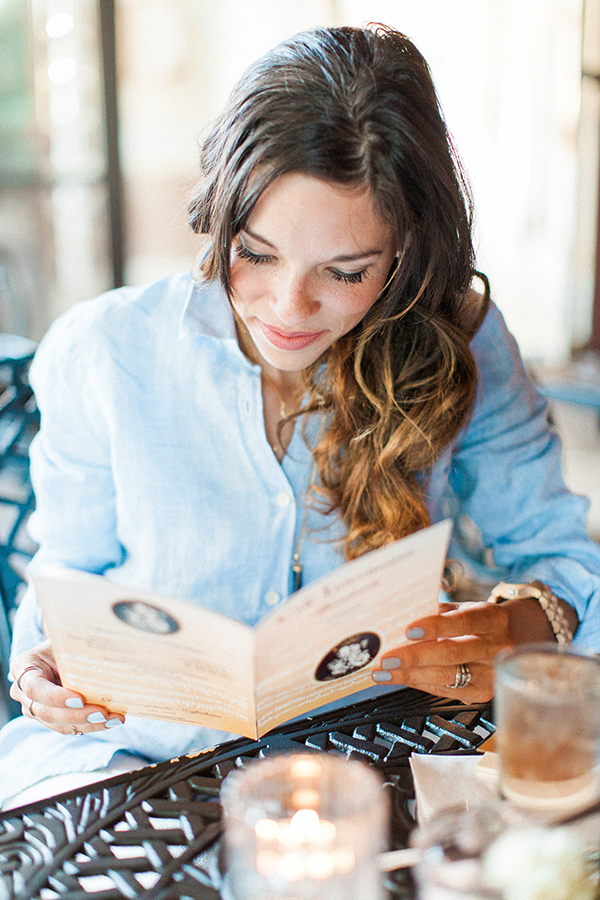 Oh and did I mention they have a slew of cheesecakes to choose from? You can't even look through the dessert bar glass without having heart palpatations.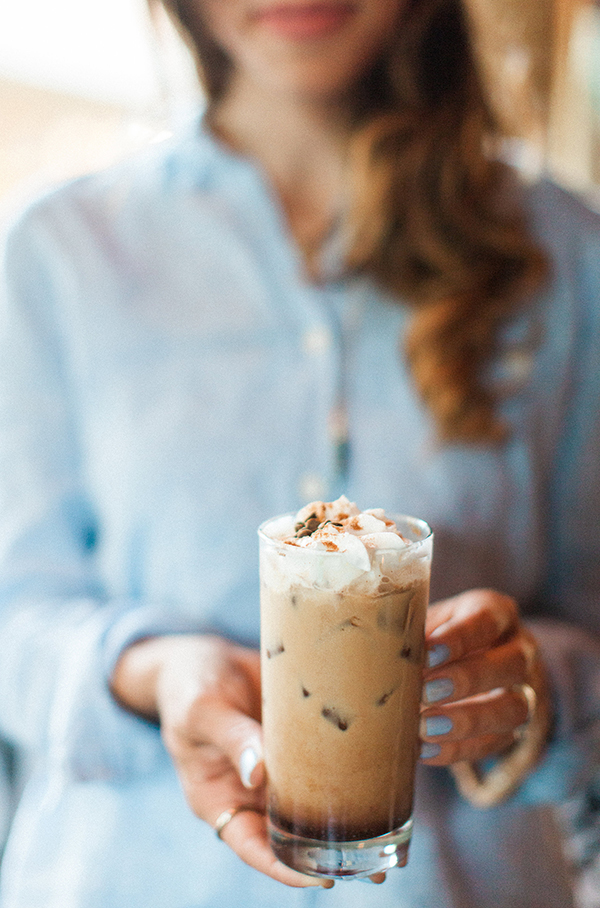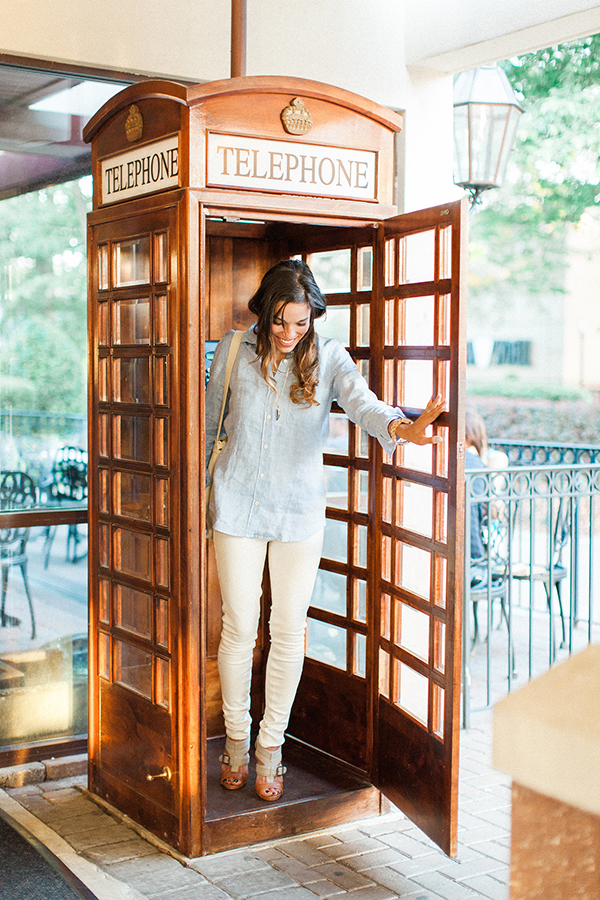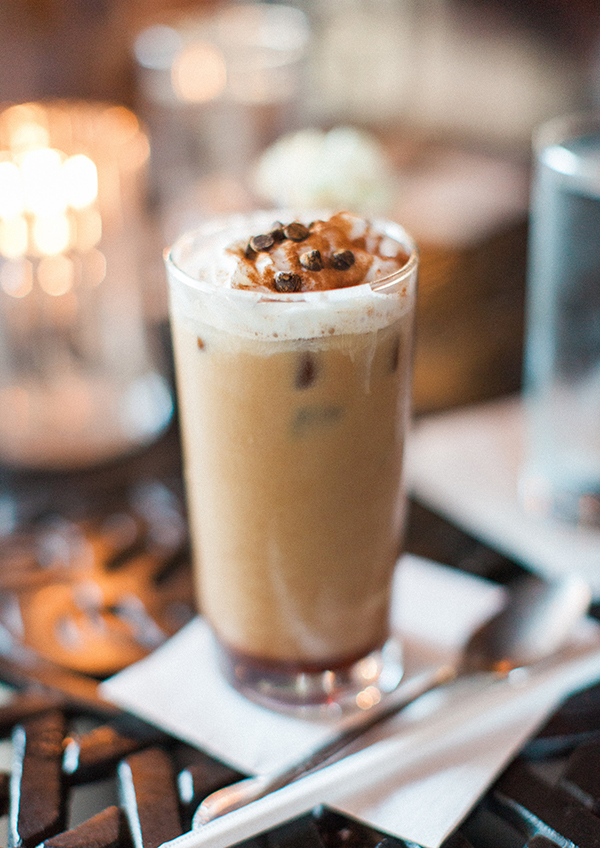 Also appreciated is the fact they have good music going at all times. Like I said….ambiance. I met my friend Haley Sheffield here for the best nutella mochas you might ever try in your life, and she so kindly took these photos for me to share with you! It is right around the corner from Alon's Bakery so maybe make an evening of it! I am going to give you a little homework. Find out what the word whip cream sounds like in german. It will make you giggle.
P.S. More favorite local spots here.
Wearing: Linen Shirt: 7FAM c/o // Denim: 7FAM c/o // Shoes: Shoemint // Tote: BaliELF // Necklaces: Padgett Hoke c/o // Watch: Jord Watches