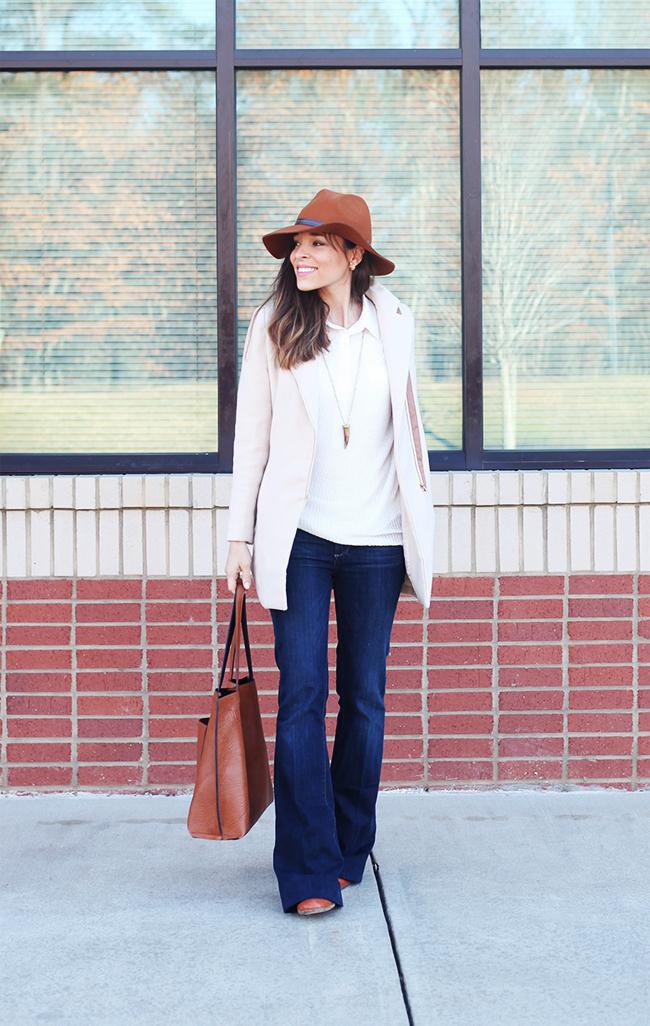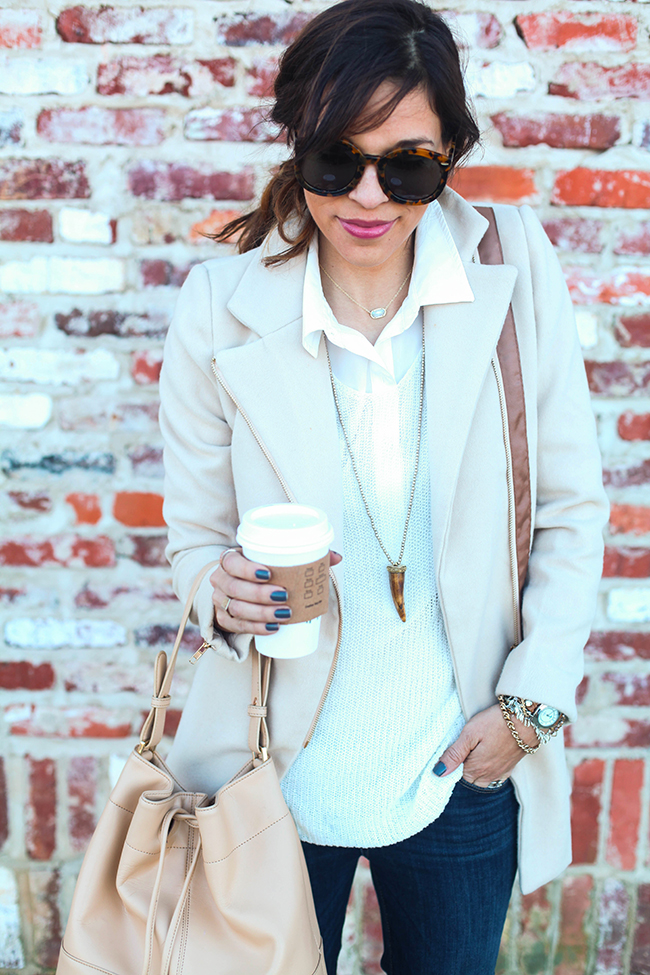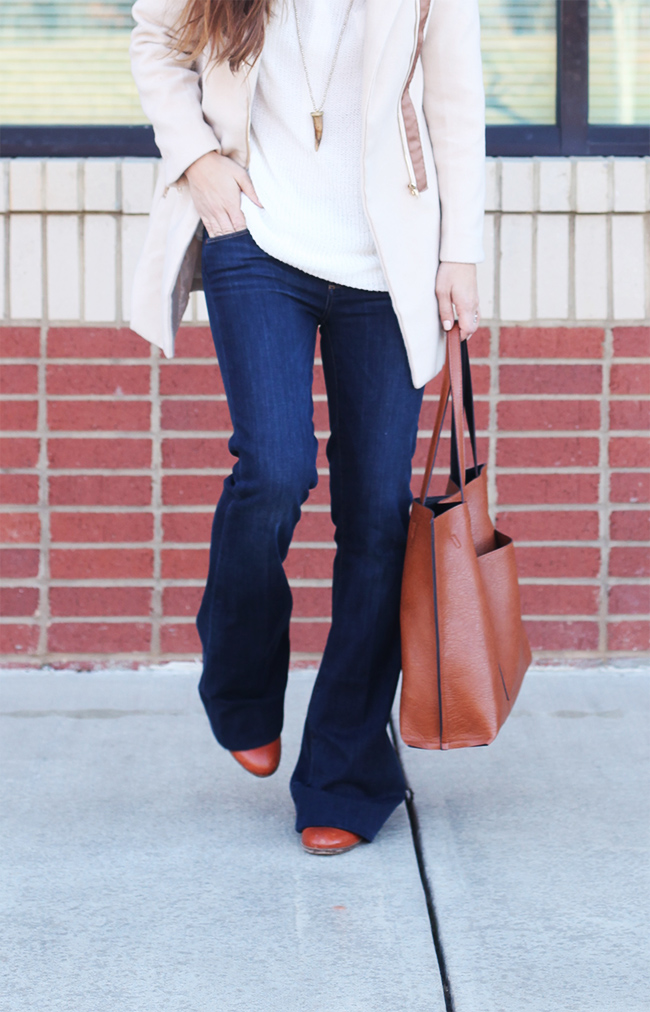 Denim: Paige Denim // Sweater: Lookbookstore c/o // Blouse: Old Navy // Coat: Lookbookstore c/o // Hat: Anthropologie // Reversible Tote: Urban Outfitters // Necklace: Velina and Kendra Scott // 360 Stud Earrings: Bauble Bar // Nails: Julep

If I could just wear dresses from the fifties, glasses from the sixties, and denim from the seventies, there would be no need for anything else in my closet's life.
I am very serious about denim friends. In fact, I could talk to you about various denim brands for hours and my opinions about them. What companies run big or small, long or curvy, etc. What material is worth the designer price, and which ones wear thin fast.
Jeans are that clothing item every girl hunts for till they figure out that perfect fit. And when you find those jeans, they are worn tried and true, in and out. Being on the shorter side, my 5'5" frame usually requires me to hem most designer jeans. Since the seemed to be designed for 6 foot women only, they can swallow me whole in length….truth. However, it is nothing a ten dollar hem at a seamstress does the trick though. (Case in point: the jeans above I had hemmed!)
Last year I realized I had stacks of denim that developed over a dedicated hunt to replace my Seven jeans. I have slowly narrowed them down to a few styles and rotate them daily. The boyfriend, the skinny, the flare, and a few distressed.
So let's talk denim. Favorite brands and the ones that have lasted you the longest? Best fitting? I would love to hear!
X, Anna
P.S. I am sharing what a day in the life looks like on my wednesdays. It's an instagram takeover on Amazon Fashion tomorrow if you want to follow along!