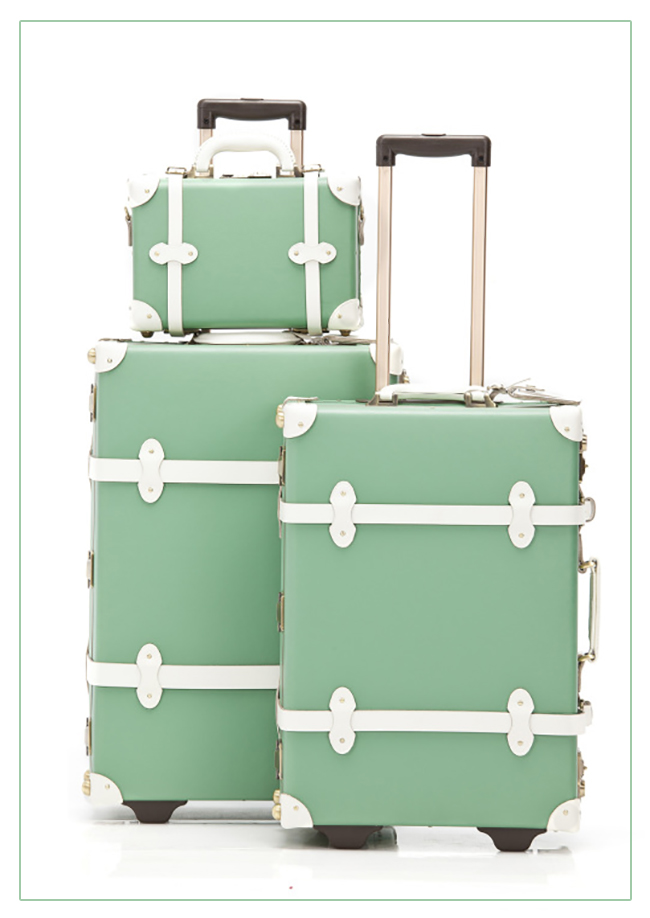 There are few material things these days that impress me enough to gasp aloud. I mean, I am kind of in the "meh" stage of the fashion world right now. But then there are these sort of things. Oh these had my heart pitter pattering at first glance due to the 1950's edge and bold splashes of color. My sisters and I used to pretend we were going to college in Connecticut on a train, and there were always vintage suitcases involved. (I think it had something to do with White Christmas…) So of course I want to scoop these right up and put them in my pocket. Just wait till you see the rest of the Steamline luggage colors. You might faint.
I will continue to share things throughout the year that tickle my fancy because it keeps the blog spark goin' for me;)
Maybe I'll save all my ice cream money for the next year…or maybe 5 and pick up this set. But for now, I at least get to share a coupon code for those of you wise ones already saving for a good piece of lifelong luggage! IHOD10 will get you 10% off your purchase.
Happy mid week!
x, Anna