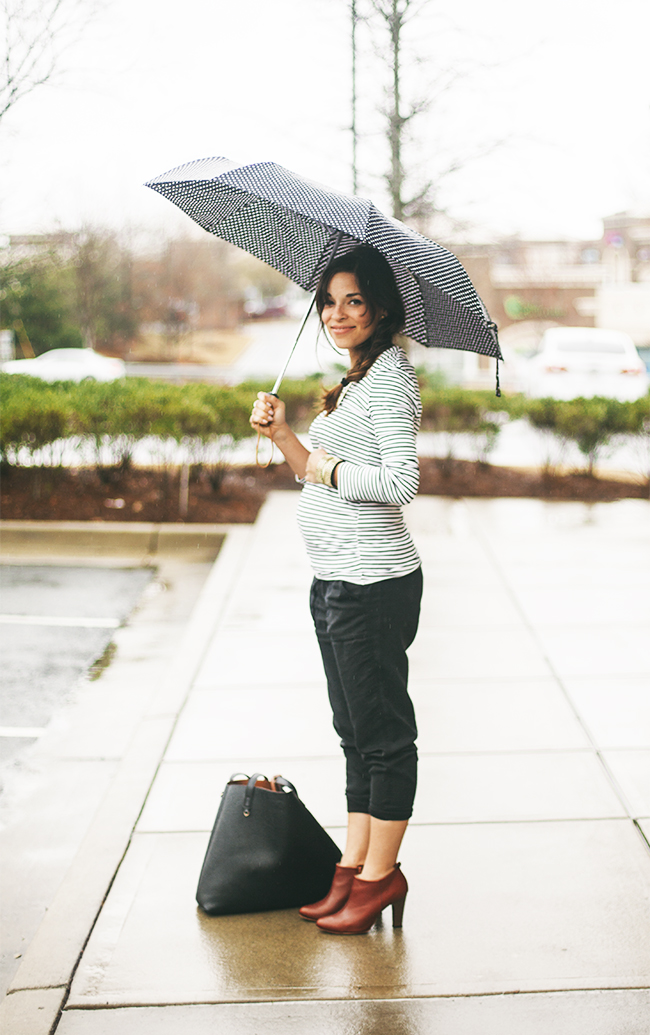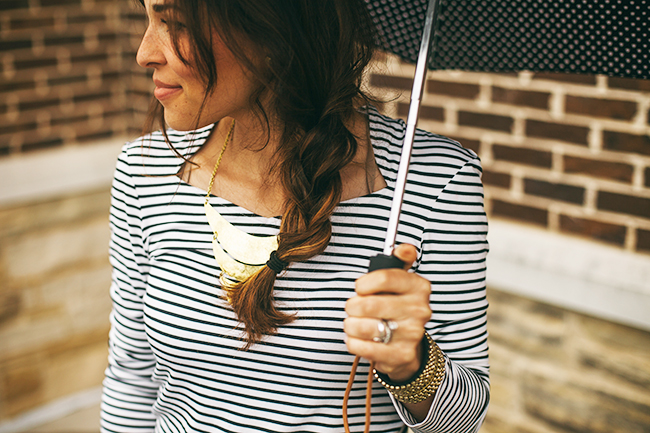 Arrived at 21 weeks today. I think the fourth time around has allowed me comfort in my own skin. I expect the changes, and am more than okay with the extra weight. I am celebrating, because every day I have a life inside of me is something miraculous to rejoice over. As my closet choices grow thin, and my belly continues to expand, it is much easier to succumb to leggings over anything else. So, I'll be starting a pregnancy lookbook series next week with Jessica in hopes it will help my dwindling motivation to get dressed, and maybe help a few other mothers to be in the process. There really are some great options available now for every phase of pregnancy. So here we go, this bump style break down: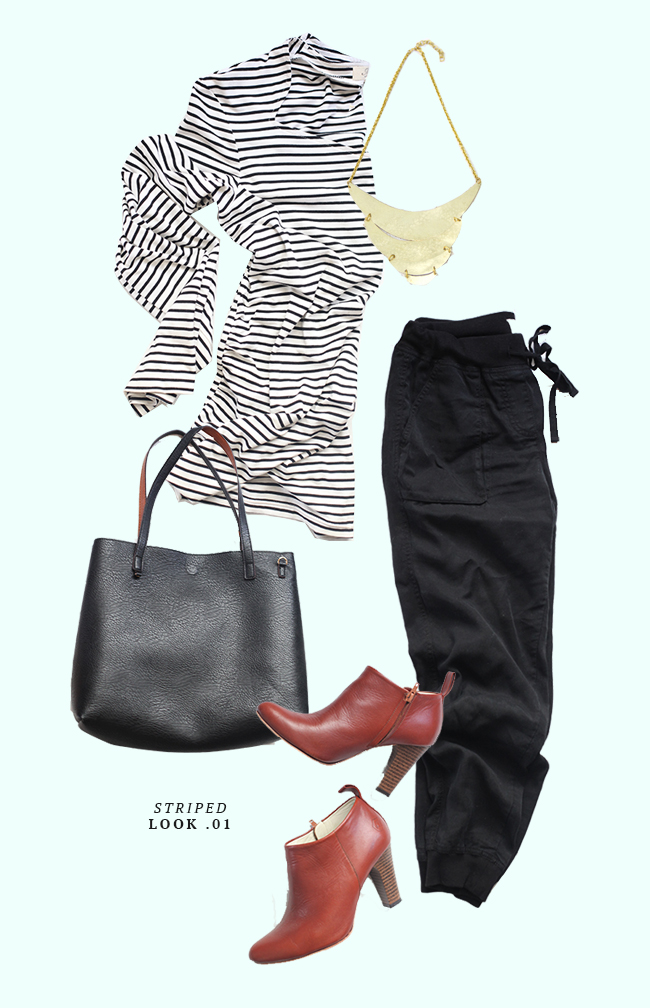 Long and stretchy stiped tee – I probably should avoid stripes when I am pregnant, but I have an undying love for them…especially black and white stripes. This is a maternity tee I used from my last pregnancy that I just fit into again last week. Here are a few non-maternity striped tees here and here that could also work for your first and second trimester by going up a size or two.
Black Slouchy pants – Make way leggings make way. You have been replaced by the slouch pants from Lou & Grey. These are not maternity but the stretchy waist and ankle give plenty of room for comfort. Love how you can dress these up or down. They are still available in stores, and online they just released a pair that is almost the same.
Cognac Ankle boots – Low cut ankle boots are handmade by Poppy Barley. They make the shoes to custom fit the width of your foot which I welcome with open arms. They also have these cushions on the insoles that allow you to wear them for hours without pain. I bow down. (Also #consciousclosets approved!)
Black Leather Tote – I love large totes because I need to be able to fit the world inside. This is a reversible brown/black leather tote that works with just about everything I wear.
Gold accents – I love supporting ethically made jewelry and clothing companies as you know, and really loved the mission behind Trading Hope. Their pieces are also really unique. I paired their Elin necklace, Trellis cuff bracelet, and stud earrings for some gold accents to complete the look.
Check back next week for my next outfit breakdown. Cheers to the new week, expandable pants, and better yet, husbands who go on ice cream runs for the pregnant wives;)
x, Anna
Photography by Chelsey Heidorn, layout by IHOD