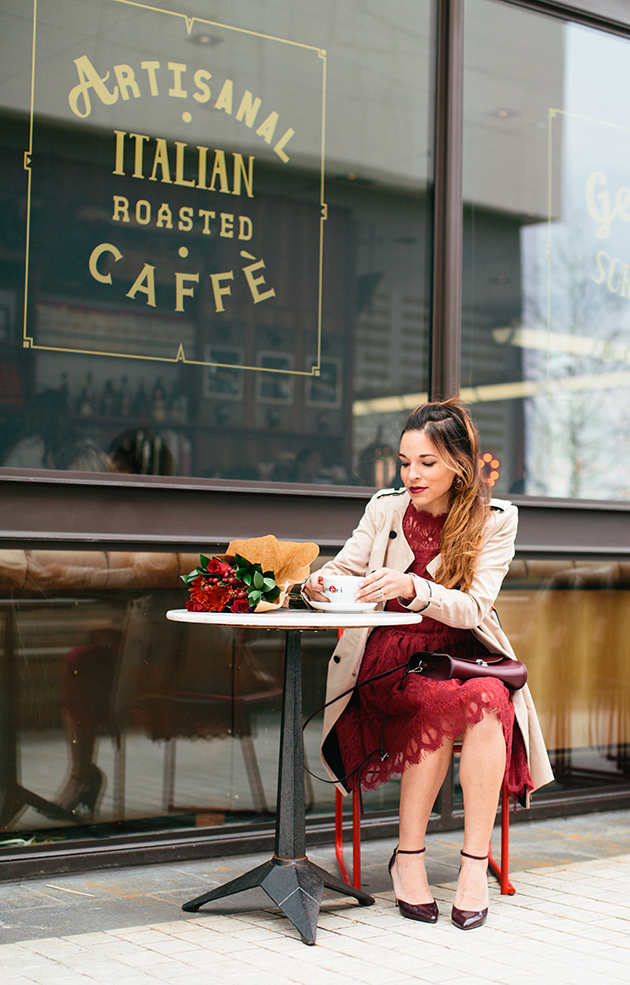 "Spread love everywhere you go: first of all in your own home. Give love to your children, to your wife or husband, to a next door neighbor . . . Let no one ever come to you without leaving better and happier. Be the living expression of God's kindness; kindness in your face, kindness in your eyes, kindness in your smile, kindness in your warm greeting."
-Mother Teresa (Life motto:))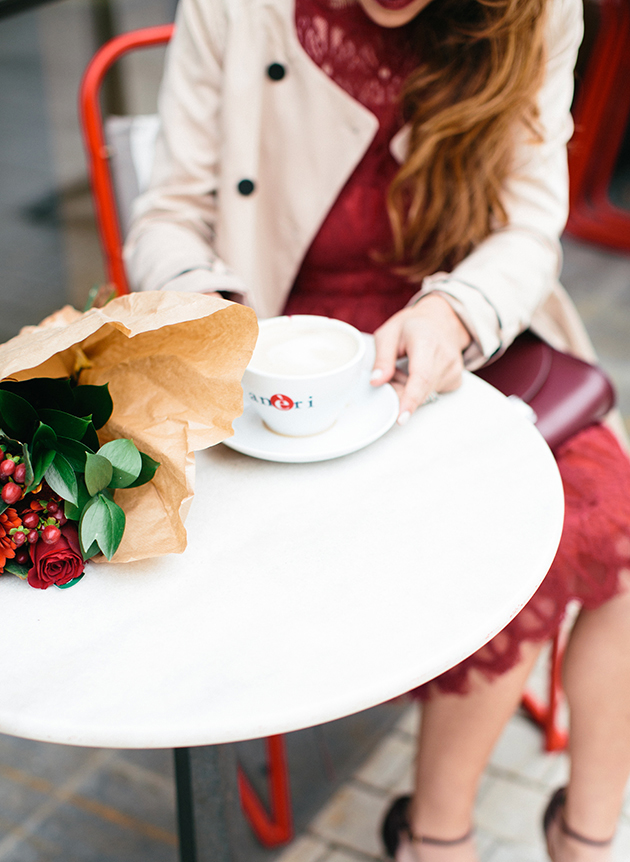 On the occasion that a date around February 14th does offer an opportunity to get out to a fancy schmancy place, this will be the dress. Especially if you happen upon a very french looking cafe….might as well dress the part!
Dress found at Asos (The red style is 40% off. I went up a size for length. Here's another similar style + and a plus size version I love.) // Clutch // Earrings // Trench // Shoes (similar)
*Photos by Morgan Blake