I've got two gingerbread recipes coming up for you from my favorite flavor experts! Today, Lauren of Love Lola is sharing a breakfast special for Christmas week!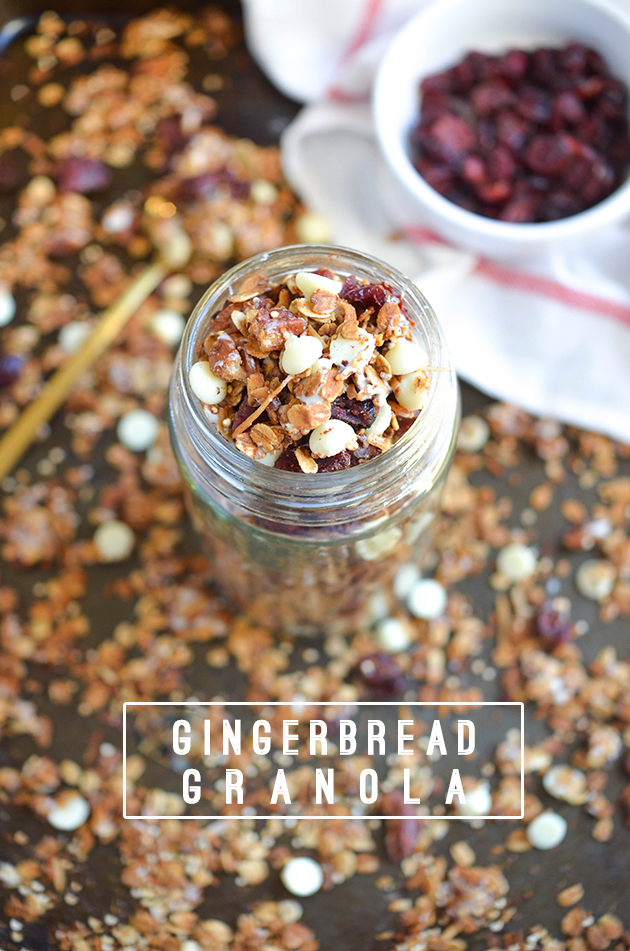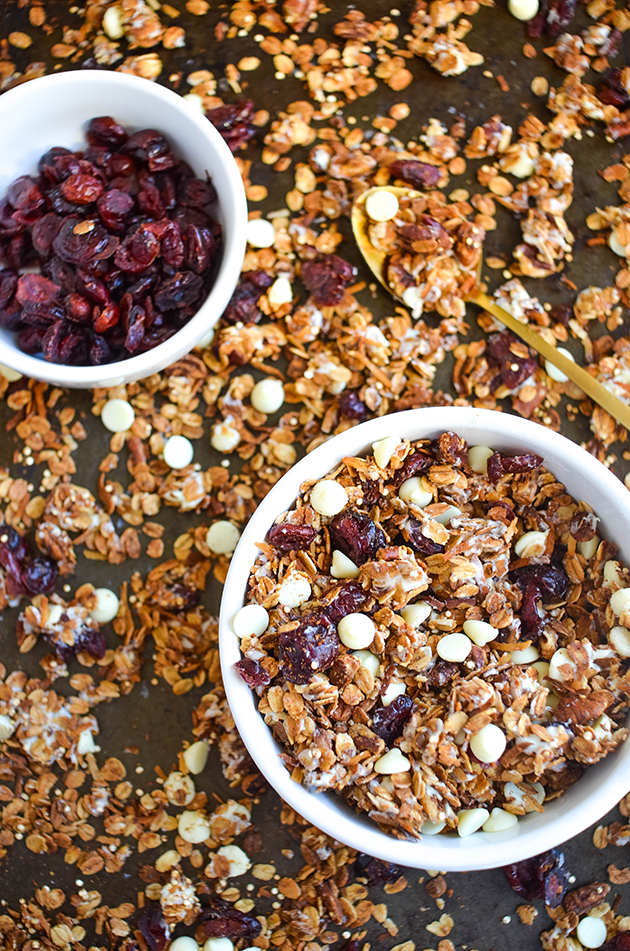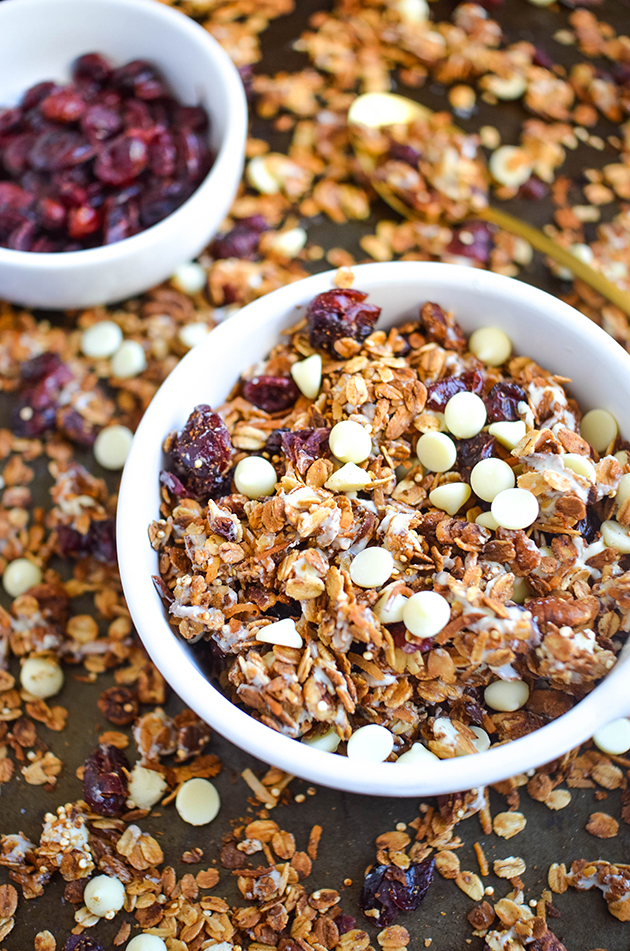 Every year, I always seem to find myself scrambling last minute to finish all of my Christmas shopping. One day I will learn not to procrastinate ;). Until then, I depend on easy last minute recipes that also make great gifts, like this gingerbread granola. Put it in a mason jar, and tie it up with string and a gift tag and you've got a delicious gift in no time!
Gingerbread Granola Recipe
Ingredients:
3 cups oats
1 cup coconut flakes
3/4 cup pecans, raw and chopped
1/4 cup ground flaxseed
1/4 cup uncooked quinoa
1/4 tsp. salt
1 tsp. cinnamon
1 tsp. ginger
1/2 tsp. nutmeg
pinch of cloves
pinch of cardamom
1/4 cup honey
1/4 cup maple syrup
1 tbsp. coconut oil, melted
1/2 tbsp. vanilla extract
1 cup cranberries
1 cup white chocolate chips
Directions:
1. Preheat the oven to 350 F.
2. In a large bowl, mix together the oats, coconut flakes, pecans, flaxseed, quinoa, salt and spices.
3. In a separate bowl, combine the honey, maple syrup, vanilla extract and coconut oil.
4. Pour the wet mixture into the dry, and stir until the oats are fully coated.
5. Transfer to a large baking sheet and bake for 20 minutes, stirring halfway through.
6. Remove from the oven and transfer to a bowl to allow the granola to cool. Once fully cooled, add the cranberries and white chocolate chips.
Hope you enjoy!
Keep up with Lauren here: BLOG | INSTAGRAM | PINTEREST | FACEBOOK