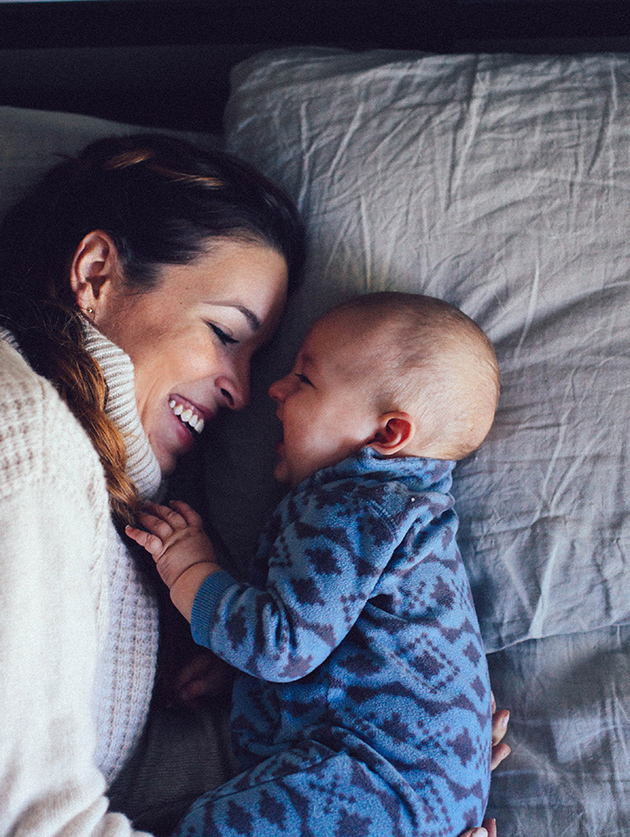 One of my favorite topics to discuss with friends is baby names. I have always had a running list of favorites. I find it fascinating who people were named after or how their name was coined. While it used to be more of a common thing to name your child after relatives, it's seems to be more frequent to just use whatever name strikes your fancy. ie: North, Cricket, Axl, Tennessee, etc.
I have also heard so many cool stories where the meaning of the name ends up relating to a circumstance in their life or has a parallel to a life event they experience. Has this happened to you?
We use the tradition of naming our kids after saints and relatives to give them good role models to look up to as they grow. They all have nicknames too of course. Fact: Veronica was nameless for 24 hours (I like to see their faces before I name them!), and we couldn't decide on a middle name for Rocco until we were out of time and had to sign the birth certificate!
Gabriel Joseph – Named after his dad + St. Gabriel. Joseph is my father's and brother's name (now two important people in his life).
Veronica Rose – Named after St. Veronica, and after my own middle name Rose.
Maximilian Francis – Named after St. Maximilian and St. Francis (two of our heroic stories).
Rocco Samuel – Gabe chose this name after St. Rocco and the Samuel of the old testament.
So what about you? What is the story behind your name? Did you agree with your significant other on names? I have a couple sisters who are expecting little ones, and they are still debating their husbands on names! I'll be sending this post over to them to turn their wheels;) My sister Tricia just named her son Joseph Bennett. Such a good one isn't it?
You can check out this site if you are curious to find out really thorough details on ethnicity history, similar namesakes, and meaning behind a name.